Three years in the making, the AusCycling mega-merger – of 18 boards with 130 directors and 11 CEOs – involved a dramatic overhaul of structure, strategy and governance.
On 1 November 2020, Cycling Australia, the national administrative body for the sport, completed a strategic reimaging that led to the merger of 18 out of 19 local and state cycling organisations into a single, member-controlled, national body. The dramatic overhaul of structure, strategy and governance of an organisation that has been around for a century was three years in the making.
The new AusCycling had one executive and non-executive team, a single balance sheet and a strategy — the "holy triumvirate" of federated governance reform. Eighteen boards with 130 directors had been reduced to one board with 12 directors. Eleven CEOs were replaced with a single chief executive.
For John Wylie AM MAICD, former chair of the Australian Sports Commission (ASC) and a keen cyclist, this was the biggest and most important merger of sporting organisations in Australian history.
Two days before Christmas 2020, a 17th cycling organisation voted to join the new entity. Then, in recent weeks, BMX Sports Western Australia also voted in favour — taking the number supporting the merger to 18. At time of going to print, only one organisation, WestCycle, had opted not to participate.
"In so many ways, cycling has been a sleeping giant in Australian sport," says Wylie. "It's got a huge community — a great demographic participates in the sport and takes a strong interest in it. Cycling should be one of Australia's power sports, but it was almost impossible for it to reach its potential because it was being run through 19 separate organisations with about 130 directors. The merger is a game changer for cycling and also a great example for other sports."
Wylie, the founder and CEO of investment firm Tanarra, says the ASC, through Sport Australia, has been driving an agenda of reform and modernisation for many years. "All sports, these days, are competing in a ruthlessly competitive commercial market for participation and sponsorship dollars," he says. "It's very hard for them to be competitive if they are fragmented, regional organisations working with a national organisation."
Addressing dysfunction
With this in mind, Wylie persuaded Duncan Murray to become Cycling Australia's chair in mid-2018, in order to revamp cycling's dysfunctional governance. Murray, who is also CEO of the Besen Family Office, says during the past two decades, there had been many discussions about governance reform in cycling.
While sports such as sailing and golf adopted reforms, cycling was far more disaggregated. It had three national sporting organisations (NSOs) — BMX Australia, Cycling Australia and Mountain Bike Australia (MTBA). BMX Australia and Cycling Australia had eight state sporting organisations, but unlike the majority of national sporting organizations, MTBA had a non-federated governance model — with no state/territory associations — MTBA being owned by its individual members.
Murray says that, historically, there had been poor relations between the three NSOs, although they had engaged in governance reform talks in the past. He decided to make a new approach to the presidents of BMX Australia and MTBA. The reason these talks were more successful, he says, is because there was the right generation of leadership and people realised the merger was in the best interests of the sport.
Anatomy of a merger
18 organisations become one
12 CEOs become one
18 boards become one
130 directors become 12
$28m revenue increases to $28.9m projected revenue in FY2021
3%–6% pa projected membership growth
$186,000 estimated annual administrative cost saving
"We all started working very closely together," says Murray. "We had a common vision. Enough of the organisations' executive and non-executive leadership were philosophically aligned. And they were prepared to invest the time and do the work needed. The single biggest challenge was convincing those with reservations at a state and local level, to bring them along on the journey. It got very heated at times. Those involved in cycling are there because they love it. When people love something, there's a lot of passion. Where there's a lot of passion, there's inevitably heated debate."
According to Steve Drake, Cycling Australia CEO at the time of the merger, there wasn't too much resistance from staff. "It was more at the member level," he says. "In the corporate world, you can make a hostile takeover bid. You can't do that in the sporting world. You have to win hearts and minds and convince people about the benefits of the changes," adds Drake, who cycled for Australia at the 1994 Commonwealth Games. "You'll never get everybody to agree," he says. "Because of the passion associated with sport, people sometimes don't respond to the logic of the argument. Often, a small, resistant band can make a lot of noise."
Shane Coppin GAICD, CEO of MTBA when the negotiations started, adds, "It was crucial to remain consistent and transparent, to build a rapport and trust with those who would ultimately vote on the merger. Various political influences affected the process and we had to combat the historical influence of a federated model that often pitted organisations against each other, rather than working together."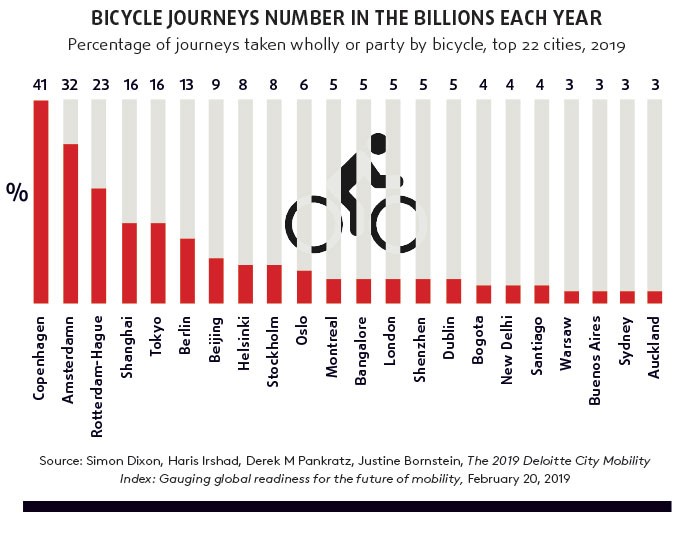 Coppin can't overstate Sport Australia's leadership in the process. "They provided us with administrative support, along with access to consultants to help with the extensive planning, promotional and transition phases of the project," he says.
"We had direct support from change management consultants as well as legal, feasibility and HR," continues Murray. "We completely euthanised the existing model and came up with a new model that could take cycling forward and let it realise its latent potential. We went to every state two or three times and had town hall meetings with many hundreds of people, all livestreamed on Facebook. There were tough times. Some people were strongly for the merger, some very strongly against it. Respecting everybody's view and doing a lot of listening was critical."
Regarding the job losses, Coppin says, "The CEOs of the three NSOs agreed to give up our roles because we all agreed it was crucial to the success of the project that there was a fresh CEO to lead the new entity. In essence, success demanded we do that. Ultimately, to 'risk' your job on a merger becomes a leadership decision and a challenge. You have to decide whether you believe in something so much that you are willing to put that belief before your personal job security and agenda," he says.
"It's always easier to find a reason not to do something or fault in a proposal. But it takes courage, passion and conviction to push for change, especially in a world such as sport, which is built on history, passion and individuals."
Drake knew he would lose his position before he even took it on. "I got involved with Cycling Australia — first on the board in 2017, and then later as CEO — with a view to implement the merger because I knew it was for the betterment of cycling more broadly," he says. "Given the historic bad blood between the NSOs, it was always the case that the CEO of Cycling Australia couldn't be the CEO of AusCycling. That would have been seen by the other NSOs as a takeover. Cycling Australia was the largest NSO."
No wonder, on some days, cycling executives felt like The Blues Brothers singing behind chicken wire to angry audiences as they held town hall meetings across Australia. Fortunately, after two and a half years, they had their Rawhide moment.

Board mechanics
When it came to making up the new board, care was needed. The new directors of AusCycling were selected by a nominations committee. Supported by Sport Australia, it included representatives from the three NSOs and a partner from Clayton Utz.
In choosing the board, Murray says three directors were put forward by each of the NSOs. Three independent directors with the required skills were also appointed. In due course, the board will be joined by the president of a national advisory council which represents the state interests.
"Sport Australia and AusCycling's nominations committee used a multidimensional matrix," says Murray. "You have to have a traditional skills matrix, but you also need to keep your eye on geographic diversification as well as ensuring there's a balance of the various cycling disciplines. Then there's vertical diversification — you need people who understand the grassroots of the sport and those who understand the macro picture."
Navigating a successful merger
There are lessons for directors in all sectors with how the cycling merger went ahead, says Shane Coppin:
Have a clear purpose and vision and remain committed to them.
Remain focused on the bigger picture. You will not have all the answers beforehand, nor should you.
Remain consistent and authentic throughout the entire process.
Don't expect people to change, unless you are willing to, as well.
Listen to the feedback. If it fits your vision, make a few changes along the way. The process needs to have a firm line, but it also needs to be dynamic and flexible for others to feel ownership of it. It's a negotiation.
Don't promise what you cannot deliver. Build a realistic expectation for the new organisation from day one.
Don't underestimate the extent that passion and history can have on a person's viewpoint and decisions.
Understand criticism is not always personal, even if it feels like it is.
Find the key points of the problem and a discussion that each side can connect on. Then try to broaden the discussion to new opportunities through change.
Culture clubs
Coppin says a big hurdle was bringing together cycling's many diverse cultures. BMX, for example, is typically enjoyed by kids aged from two to early teens, kitted up in motocross helmets and gloves, racing over a short track with challenging jumps and berms.
Then there are the cyclists, the thousands of individuals who each week either ride or race on our streets on road bikes individually or in groups. Add to this the mountain bike riders who ride bush trails on cross-country bikes, racing down mountains over rocks and bumps in downhill, or engaging in a combination of the two.
"There are also the track cyclists who scientifically chase split-seconds on a track, plus hybrids in cyclocross, which is a mix between road and mountain biking," says Coppin. "The slope-style mountain bikers enjoy riding jumps and testing their acrobat skills. Plus, there's freestyle BMX, which involves competition on ramps, creating one of the most exciting, spectator-friendly forms of riding. This is now an Olympic event.
"At AusCycling, a cyclist can be anyone or anything, on any bike. What we are trying to do is create an organisation that recognises everyone equally and encourages everyone to ride; which gives everyone, as much as we can, the same opportunities to progress in whatever is right for them. Our new tagline is: 'Let's ride together'."
History lessons
For Murray, another big issue during the merger talks was that cycling organisations were heavy with history. "Some were between 120 and 140 years old," he says. "There was a fear their history, heritage and local focus would disappear and be replaced by a grey, homogenous organisation that wouldn't care about the coalface, grassroots and clubs. I'm comfortable the opposite will be the case. The sector's potential can finally be realised and we will hold the history and heritage of our constituent parts dear."
Murray is confident the new organisation will be better-resourced. "There will still be state offices — all the things the organisations were already doing well will continue to be done well."
Some "white spaces" will be filled. "There were at least a dozen important things we couldn't do through the old structure," he says. "Cycling doesn't have a national bike education program, effective cross-discipline pathways, national transport policy or a cohesive infrastructure policy. We can now focus on things like that."
Growth strategies
The new organisation is well placed, given COVID-19 has been kind to the sector. "There's been an extraordinary surge in bike sales and participation since the pandemic struck," says Murray. "But with 19 different organisations and strategies, it was hard to take advantage of that."
One opportunity is membership growth. More than 3.43 million Australians ride a bike at least once a week, yet the combined membership of the 19 separate cycling organisations is just 55,000. The merger is expected to yield administrative cost savings that can be reinvested in member services, provide a single unified voice to government and result in clear and consistent rider pathways. This, it is hoped, will ultimately boost Australia's performance internationally.
According to Coppin, there are also more opportunities to gain exposure and government support, and to attract high-quality, experienced staff throughout the country rather than on a localised basis.
More merging?
So can we expect more sports mergers like that of AusCycling? "People in sports should not kid themselves," says Wylie. "They are competing with some of the larger sports like AFL, rugby league and cricket, which have very well-run organisations, as well as entertainment options outside of sport for community participation and entrance. There has been a crying need for Australian sport to modernise for many years.
"The ASC oversees more than 30 Olympic sports. — 125 boards with 952 directors," he says. "National mergers such as AusCycling show it's possible to have an integrated national structure and a more effective and competitive organisational structure, which works for a common purpose at the same time as maintaining local grassroots, community and regional participation in sports. In certain sponsorship categories — not all — it's just common sense to have a national single sponsorship offer. It is a diminished position if a commercial sponsor is offered the sponsorship at a national level and finds its competitors are sponsoring the sport at a local level."
Wylie says philanthropic supporters also want to see organisations run efficiently. "It's important for sports to attract the best-quality people to boards. With the traditional structures of Australian sporting organisations, we've seen a lot of infighting and instability. There can be too many cooks in the kitchen. We think a structure like AusCycling will be more stable in the long term and will be able to attract more sponsorship, commercial support and philanthropic dollars. Ultimately, it should be an attractive place to join as an employee or director."
A brand-new house
Marne Fechner MAICD, who joined AusCycling as its inaugural CEO in February, sees the merger as a huge opportunity. "We get to establish our own norms and expectations," she says. "Often, when you move into an organisation, there are certain ways of doing things, established and dominant cultures, good and bad. These can be hard to change, so the formation of AusCycling is a once in a generation opportunity to reimagine who we are. The great thing for me is that a lot of the hard work has been done. Cycling has built the new house. As a sport, they have broken down the barriers and walls, and I feel like I'm coming in to drive a bold new agenda — to help shape what the future is going to look like."
In her previous role as Netball Australia CEO, Fechner more than doubled revenue, grew the professional league and led a substantial organisational redesign and cultural change. She's been given a mandate to develop AusCycling into one of Australia's most successful sporting brands through a new and unified sporting model.
"The trick for me is not to force a square peg into a round hole," she says. "Our culture and brand need to be representative of the whole community — that is, whether you are a beginner rider who just loves to get on a bike, through to our elite professionals. That's a big spectrum of people. The question is, how do we create something that gives people a sense of belonging, that represents them and gives them freedom to celebrate and thrive within all the different nuances of cycling? We need to embrace all the disciplines. If we're too much road and track, or too much mountain bike or BMX, we'll likely fail. Each needs to have its place. That's the magic we have to find."
Fechner expects her initial focus to be around AusCycling's people. "Sport is made up of people. A large part of our workforce is made up of volunteers. Our clubs exist because of the goodwill of volunteers. There will be a new strategic agenda — it will be around growing participation, thriving clubs, attracting and delivering world-class events, gold medals and commercial success. All these things will be important. I dare say, my success in the sport will be measured by these types of things.
"We'll only achieve these outcomes if we have high-performing people, who are clear about where we are going, why we are going there, what role they will play. People who are passionate and love doing the work. We need to have very clear ways and means of doing things — visible not only to us, but to people in our community."
This is of of your complimentary pieces of content
Already a member?
Login to view this content