The recent acquisition of Lion Dairy & Drinks by local cheesemaker Bega put iconic brands back under Australian ownership. Executive chairman Barry Irvin AM explains to Adam Courtenay the board strategies that made the merger possible.
Late in 2020, all eyes in the agribusiness sector were watching as a once tiny NSW south coast cooperative, Bega Cheese, took over the entire dairy products range of Lion Dairy & Drinks, part of Japanese-owned food conglomerate Kirin. Not so long ago, it would have seemed like David vs Goliath, but such has been the growth and ambition of the company over the past decade that the deal looked more like a merger of equals. To many, it was the smartest move in a decade in Australia's recently drought-stricken dairy sector — and one that increased Bega Cheese's milk processing business from four to 15 dairy factories. The deal came with an emotional pull — Australian brands back in Australian hands.
Behind the acquisition is a man who admits he has been waiting for a deal like this for years. Barry Irvin AM GAICD, the company's executive chairman, swooped in after the Foreign Investment Review Board blocked China's Mengniu Dairy from buying the business. Irvin came in with a $534m offer, a $70m discount to the Chinese.
By late November, it was accepted and overnight Bega Cheese almost doubled in size. The company would eventually leapfrog NZ company Fonterra to become Australia's second-largest milk processor, sporting some of the country's best-known food brands. "I can confidently say I have never felt more complete than at any other time in the company's history," says Irvin. After 20 years directing the company, that sense of completion is understandable.
The Lion acquisition will add milk, juice and yoghurt brands — Dairy Farmers, Pura, Farmers Union, Daily Juice and Big M and Yoplait. It will bring Bega's annual milk production capacity to 1.7 billion litres, about half a billion less than industry leader Saputo. The deal adds $1.6b in revenue, 13 new manufacturing plants (Bega had seven) and 134 distribution centres/warehouses (Bega had 10). It follows the company's $460m deal with Mondelez in 2017, which brought Vegemite (among other brands) home. Irvin's long-held goal has been to increase Bega's sales of branded products to 70 per cent by 2023, shifting up the value chain from the "bulk category" end of the industry. The company employs more than 500 in the Bega Valley and exports about 20 per cent of production to more than 50 countries.
The history
1899 Farmers establish Bega Co-operative Creamery Company
1960 Manufacturing facility built in ACT
1997 Joint venture between Bega Cheese and Dairy Farmers to process/distribute milk in ACT and southern NSW; cheese processing/packaging facility built in Bega
2007 Acquires 70 per cent shareholding in Tatura Milk Industries
2008 Purchases De Cicco Industries (Melbourne)
2009 Acquires cheese manufacturing facility of Kraft Foods (Strathmerton, Victoria)
2011 Lists on ASX; acquires final 30 per cent of Tatura Milk
2017 Acquires Australian meals business from Mondelez International with brands such as Vegemite and Bonox, a licence for the Dairylea and Snackabouts brands, and licence to manufacture Kraft-branded cheese and peanut butter through 2017, plus a manufacturing site in Port Melbourne; acquires Peanut Company of Australia (Kingaroy, Queensland)
2018 Purchases Koroit milk-drying and butter-processing facility in Western Victoria from Saputo
2019 Closes Coburg cheese manufacturing facility
2020 Buys Lion Dairy & Drinks from Japan's Kirin Company for $534m
Under scrutiny
Irvin, himself a dairy farmer, knows that the same observers congratulating him on the deal will soon be scrutinising it. The financial world cares mostly for synergies (read cost savings) but there is also an emotional element of the business that must be addressed. Irvin and his players will have to persuade loyal Lion milk suppliers to switch teams. It's like asking a Carlton fan to barrack for Collingwood.
"If anyone can pull this off, Barry can," says United Dairyfarmers of Victoria president Paul Mumford. "It's back in Aussie hands and it's reassuring to farmers that it's here to stay. The two businesses fit very well and the Lion brands are well respected. It adds and complements the suite of products offered by Bega. It's a farmer-owned business and allows farmers to choose an Aussie processor."
The deal may have an emotional component, but asset mergers are never easy and a "perfect" fit sometimes takes years to piece together. Most of the market calls the Bega deal a smart diversification, but Irvin demurs. He prefers to call it an "adjacency", completing all the slots that were destined to be filled. It's got less to do with scale, more to do with balance. Irvin makes it sound more like achieving freedom of control.
"Adding a profile of fresh dairy plus manufactured goods and then adding brands means you can compete with a multinational here or overseas," he says. "We have the option as to what product we make it into, what market we send it to. We have a full exposure across the supply chain rather than only a partial one."
Raelene Murphy GAICD, a non-executive director and chair of Bega's audit and risk committee, is as cognisant of potential pitfalls as anyone can be. The company has only just finished putting all its brands from the Mondelez takeover on the same consolidated enterprise resource planning platform — three years after the original deal. Full integration of this kind can take years, says Murphy, and now Bega is bringing on even more brands. "It will be easier to do this now, because we've gone through it before," she says. "The leadership and governance structures that were put in place then will keep us in good stead. We'll have good visibility of where there is risk, tension, and potential for failure."
Other risk factors are a bit more visible than they were three years ago. Cyber risks have increased for businesses across the world. "We've seen other companies being infiltrated and we've seen the speed and craftiness of the infiltration," says Murphy. "It's continuing to escalate."
She adds that the transaction could not have happened without Irvin's agility and the speed with which he put the deal to his team, even if it was partially primed for this kind of event. "When the Chinese deal was knocked back, we were able to mobilise in an incredibly short time," she says. "The way Barry did it was outstanding."
Irvin laughs when asked about the "tone" and "culture" of the board. perhaps thinking it's better for others to comment. Murphy says it's small and very close in nature while Irvin says he treats the board almost as if it was his physical sounding platform. He's happy to use the board to verbalise every thought that comes to his mind, agreeing he's first among equals, but that would be nothing if he didn't listen to alternative viewpoints and demonstrate they've been considered.
Inclusiveness is a well-worn adjective, but Irvin seems to take it to another level. "As chair, if I'm thinking about something, I'm talking about it," he says. "I want to get feedback from other people. I don't want to hold something within. At the Bega board, there are no elephants in the room."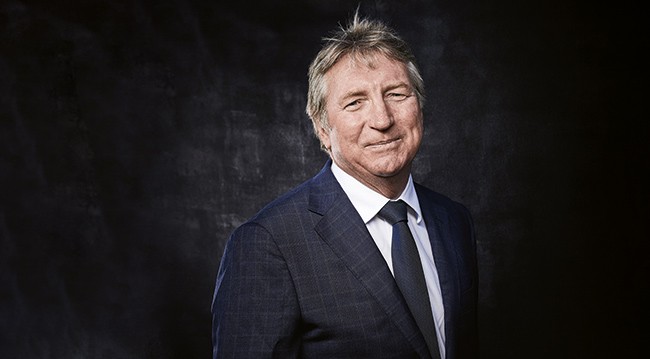 Obstacle course
When Bega bought Mondelez's Kraft Peanut Butter in 2017, it had no idea it would be in for a three-year court battle with the company over product design. Mondelez claimed the Bega peanut butter packaging was a "blatant violation" of its intellectual property rights. The Federal Court eventually ruled in Bega's favour, saying it had every right to brand its peanut butter in any style or colour it wished.
Irvin never expected the stoush — which was detrimental to the performance of the brand and the business as a whole — yet regrets nothing. "It just made me more aware that anything can happen when you make an acquisition of challenge and size."
Investors are, of course, another important consideration. They need to be informed — and often to be assuaged. Analyst Mark Topy, who specialises in agribusiness at Select Equities, says there are questions about the Lion deal, but nothing that signals a deal breaker. Lions' business, he says, was heavily subject to seasonal shifts and fluctuating milk prices, and the company was often seen to be offloading milk at a loss.
Topy recognises the deal as a good one, as a cost-driven acquisition and part of inevitable industry consolidation of the agribusiness sector, but he remains sceptical of Bega's ability to maintain a steady growth rate. The company is a mature business, with some growth possible in the yoghurt market, but very little in fresh milk, he says. "The challenge is how they grow business. Will it be exports, taking more milk and yoghurt into Asia?"
At the same time, Topy also seems to have unswerving faith in Irvin's abilities, based not just on his brand experience, but on his long-term relationships with farmers. "If the company can achieve the cost savings it says it can achieve, it'll be value generating by 2023," says Topy.
So what does Irvin say to Bega investors? "I tell them that we're here to maximise the value of every component part of a litre of milk, and that we can deliver it in a variety of forms to a variety of customers both here and internationally. There aren't too many businesses in Australia with the quality of infrastructure and brands which can do that."
Jeremy Bayard, CEO of Ace Farming, which runs farms in the Riverina and northern NSW, adds another future factor for consideration — Australia's dwindling milk supply. Dairy farms are selling out. Encroaching urban land use and the recent droughts have both played their respective parts.
"There's been a mass exodus from the dairy industry," says Bayard. "There are only 4600 dairy farms left in Australia, which is down from 6000 four years ago. We'll now have a lack of supply and that's a good thing for the prices that farmers can command. But it's worth noting that there is a milk drought in Australia — we're short about 1.4 billion litres of milk a year."
Bayard says that at some point, consumers will feel the pinch. "They will have to pay a fair and reasonable price for their dairy products. The upside is that those dairy farmers who have survived will become profitable in Australia."
Dealing with the unexpected
Irvin has seen a lot in his time at the helm of Bega, but few matters were as difficult to deal with as when his former chief executive, Maurice Van Ryn, was convicted of child abuse. In September 2015, Van Ryn was sentenced to 13 years in jail with a non-parole period of seven years for offences committed between 2003 and 2015. No offences occurred relating to Van Ryn's tenure at Bega, but the revelations, when they came, were among the most difficult issues Irvin and the company had ever had to deal with.
"It was appalling and my heart goes out to his victims," says Irvin. "That's where I start — the most important people we have to remember are those who were affected."
He says it is incumbent on all of us to raise awareness and Bega Cheese is doing its part. The company has invested in its local NSW south coast community, and works with schools and teachers to improve education around the issue.
It was, of course, lack of awareness that caused the crisis in the first place. There were no complaints from anyone in the company and no hint of trouble on Van Ryn's HR file. Irvin says the police explained it best to him. "They said: 'Barry, criminals hide their crimes and he hid his crimes better than most'."
Community and succession
The close-knit co-op culture lives on at Bega and Irvin hopes that even with the company growing to around 4000 people, it will retain its sense of community. "It won't be like the good old days," he says, "I mean, I'm just not going to know all their names!"
However, Irvin believes that COVID-19 has shown that the old Bega mentality of community inclusiveness — what he calls "all about watching out for your colleagues as much as yourself" — still holds true.
At 59, Irvin also knows he cannot stay on forever. Last year, he suffered a cancer scare, which removed him from the job for 12 months. He has since fully recovered, but succession issues must be dealt with. "In Paul van Heerwaarden, I have one of the best dairy and food CEOs in the country, and he's well established here. I need to make sure I'm timing it so he's well entrenched after I've moved on."
Irvin emphasises that the board has people more than capable of fulfilling his role. "I'm happy to be recovered from cancer and continue the job, but one day there could be a tap on the shoulder or I could wake up and realise the innings has gone on long enough," he says. "That said, there's plenty yet to do. I can still see a runway ahead of me."
The Bega board
Bega Cheese has been in acquisition mode — perhaps a better term is "acquisition-ready" — for the past 10 years. The six-member board also appears to have been primed for this to happen. It's equally divided between those with experience in mergers and acquisitions in the fast-moving consumer goods industry, and those who understand the suppliers — the farmers who are vital to the business.
A subcommittee will handle the nuts and bolts of the deal, but the board is so close, chairman Barry Irvin AM GAICD believes all of them will be involved in takeover issues all of the time. It will pervade everything the company and its board does in 2021.
At the heart of the great changeover will be non-executive director and chair of the audit and risk committee Raelene Murphy GAICD. She specialises in operational and financial restructuring, including merger and acquisition integration, and was formerly a managing director at KordaMentha and a senior executive at Mars Group. Irvin rates Murphy's "deep audit and finance knowledge".
"She knows what's likely to go wrong with a business as well as what's likely to go right," he says. "She's been a long-standing board member, so not only has she got a strong understanding of risk and audit, she knows our strategy. She also knows that risk isn't about being afraid, it's about being aware."
Murphy realises the nature of the matters discussed among the audit and risk committee can be "dry" and "procedural", but at Bega, she says, she often has people dropping in because they are so committed. "We can have an A&R committee meeting for four hours and at the end there are people still putting things on the agenda. It's the only board I sit on where they all want to be there."
Irvin counts independent director and deputy chair Peter Margin MAICD — formerly executive chair at Asahi Holdings in Australia and CEO of Goodman Fielder — as a little like himself, not just with extensive knowledge of dairy brands, but as someone who "understands the supply chain completely".
"Peter understands what a farmer is saying when he is talking, but he also understands what the customer is on about," says Irvin.
There is also brand intelligence and recent hands-on executive experience with independent director Terry O'Brien FAICD. The former chair of the Australian Food and Grocery Council, he headed Simplot's Australian arm, running brands such as Birds Eye, Edgell and John West.
This is of of your complimentary pieces of content
Already a member?
Login to view this content