GOVERANCE & POLICY LEADERSHIP
The independent voice of governance and directorship.
As the voice of excellence in governance, we bring a unique governance perspective - informed by the insights of our diverse membership - to the issues facing Australia.

CHIEF ECONOMIST
The Economic Weekly with Mark Thirlwell MAICD
Mark Thirlwell MAICD is the AICD's chief economist. He has nearly 30 years' experience as an economist, with a focus on international political economy at the Bank of England, JPMorgan, the Export Finance and Investment Corporation, the Lowy Institute and Austrade. In his e-newsletter The Economic Weekly, Mark provides a round-up of key reports and events for directors and business leaders.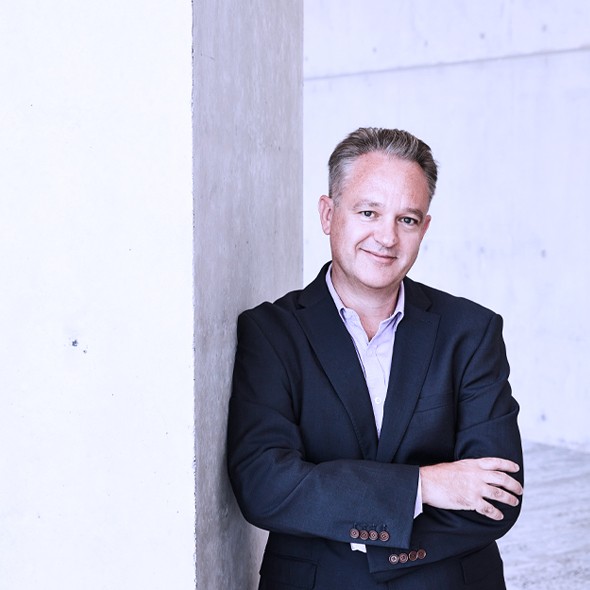 A WORLD OF OPPORTUNITY
GNDI Global Passport  
If you are a financial member of the Australian Institute of Company Directors then you have access to the Global Network of Director Institutes Global Passport. 

This opens up opportunities to share experiences, learn from international colleagues and to keep current on business and governance trends impacting boardrooms across the world.
Benefit wherever you are.

The GNDI Global Passport offers members of the AICD access to special discounts on membership and discounted course and events to other GNDI member organisations.  To be eligible for these benefits you must be a financial AICD member and not reside within the country you are claiming benefits from.
GNDI Member
Benefits applied to AICD members
GNDI Member Contact
ARGENTINA
Instituto de Gobernanza Empresarial y Pública (IGEP)


Access member pricing on IGEP courses and events.

Become a Global Affiliate with a 50% discount on the IGEP regular member fee (subject to eligibility).

Alejandro Marchionna:
marchionna@igep.org.ar
BRAZIL
Brazilian Institute of Corporate Governance (IBGC)

Become a Global Affiliate with a 20% discount on IBGC regular member fee.

Heloisa Bedicks:
heloisa.bedicks@ibgc.com
CANADA
Institute of Corporate Directors
(ICD)

Become a GNDI Affiliate with a 20% discount on the ICD regular member fee.

Al-Azhar Khalfan: 
akhalfan@icd.ca

GCC (Gulf Cooperation Council)
Board Directors Institute
(BDI)

Become an International Member for a fee of US$250 annually

Jo-Shancy Bermudez:
jo-shancy.bermudez@gccbdi.org
HONG KONG
The Hong Kong Institute of Directors
(HKIoD)

Access HKIoD member pricing on speaker meetings, training courses and publications; and

Become a HKIoD Member at a reduced entrance fee.

Dr. Carlye Tsui:
carlye.tsui@hkiod.com
MALAYSIA
Malaysian Alliance of Corporate Directors
(MACD)

Become a MACD Member at a 50% discounted rate on the regular entrance fee; plus an annual fee.

Paul Chan:
pwchan@macd.org.my
MAURITIUS
Mauritius Institute of Directors
(MIoD)

Attend a MIoD event, function or training workshop at local MIoD member rates.

Become a full MIoD member at regular rates.

Juan Carlos Fernandez Zara:
juancarlos@miod.mu
NEW ZEALAND
Institute of Directors in New Zealand (IoD NZ)

Access member pricing on IoD NZ's director development courses and branch events; and

Become an Overseas Member of the IoD NZ and have the standard joining fee waived.

Lisa McRae:
lisa.mcrae@iod.org.nz
+64 4 499 0076
PAKISTAN
Pakistan Institute of Corporate Governance
(PICG)

Access PICG's full range of member benefits

Option to become a honorary member at regular rates

Feroz Rizvi:
feroz.rizvi@picg.org.pk
PHILIPPINES
Institute of Corporate Directors, Philippines
(ICD)

Become an individual member of ICD for US$220 annually

Michelle L. Dee:
mdee@icdceg.org
SINGAPORE
Singapore Institute of Directors
(SID)

Become a Global Affiliate of SID and have the membership entrance fee waived (min. 3 year period). .

membership@sid.org.sg
SWITZERLAND
Swiss Institute of Directors
(SIoD)

Become a GNDI Affliate of the SIoD with a 20% discount from the regular member fee.

Dr. Martin Hilb
martin.hilb@siod.ch
SOUTH AFRICA
Institute of Directors in Southern Africa
(IoDSA)
Become a Global Affiliate of IoDSA for a 20% discount from the regular member fee.
Angela Cherrington:
Angela@iodsa.co.za
THAILAND
Thai Institute of Directors
(Thai IOD)
Become a Member of the Thai IOD and have the regular joining fee waived.
Siriporn Vanijyananda:
siriporn@thai-iod.com

UNITED KINGDOM
Institute of Directors
(IoD UK)

Become an Overseas Member of the IoD UK and have the one-off joining fee waived

Call 020 7766 8888 quote code SAGN1
UNITED STATES
National Association of Corporate Directors
(NACD) 
Become a Global Affiliate Member of the NACD and receive a discount off the individual membership category
Join@NACDonline.org
These offers are subject to the criteria as set out by the rules of the applicable organisation.
These offers are subject to change. Please contact the applicable organisation for more details.
For any individual who does not reside in Australia and is a current member of their GNDI home country member organisation and they qualify for our international membership category, we will waive the membership joining fee.
This means they will be entitled to pay the international member fee  with no additional joining fee.
As an international member, they join over 44,000 members and receive:
monthly editions of Company Director magazine in hardcopy and/or via the mobile app,
an invitation to the world's largest annual director event, the Essential Director Update,
an invitation to participate in the 13,000+ member online LinkedIn group,
access to the online Director Resource Centre and Self-assessment Tool and;
the option of paid subscription to Directorship Opportunities, a listing of vacant directorships in Australia. 
If you are a member of a GNDI member organisation and do not reside in Australia and wish to access the GNDI Global Passport benefits contact us.
The Global Network of Director Institutes (GNDI) is an international collaboration that shares expertise in directorship and corporate governance. GNDI collectively represents more than 100,000 individual directors and governance professionals.
Learn more about GNDI
Need help?
Contact us for any queries you have about AICD membership, services and advocacy work.
Find an Answer
Have a question? We can help.
View FAQ
This is of of your complimentary pieces of content
Already a member?
Login to view this content