#AGS24
Australian Governance Summit 2024
20-21 March | Melbourne Convention & Exhibition Centre
Welcome to the 2024 Australian Governance Summit. This is the leading director event in the country and will position you firmly at the forefront of contemporary governance.  ​
At the Forefront of Governance ​
Directors are facing myriad challenges both now and in our immediate future. At the 2024 Australian Governance Summit, immerse yourself in discussions on topics that matter most to directors and their organisations. Explore crucial issues including the governance of artificial intelligence, cybersecurity and the imperative transition to net zero. We're here to place you at the forefront of these governance issues, equipping you with the clarity and purpose you need to lead in our intricate and fast-paced world. ​
The discourse in boardrooms has shifted beyond mere compliance; directors are now expected to show resilience, adaptability and innovation. As a director, you sit at the forefront of your organisation, setting the tone and fostering an effective culture. You play a vital role in embedding strong values, delivering outcomes for diverse stakeholder groups and championing progress in your community. ​

Whether you're a seasoned director or a rising star in the world of governance, this event is an unparalleled opportunity to expand your knowledge, network with peers and gain valuable insights into pressing issues.
Join us in shaping the future of governance through in-depth discussions led by over 40 business leaders and industry experts, including keynote speakers: ​

Catherine Livingstone AO FAICD, Chair, Pacific National
​Joe Longo, Chair, ASIC ​

Scott Perkins, Chair, Woolworths
Sue Woodward AM, Commissioner, Australian Charities and Not-for-profits Commission ​

​Note: We recommend booking your accommodation and flights as early as possible as the Grand Prix will be hosted in Melbourne on 21-24 March 2024.

Topics that will be covered at the 2024 Australian Governance Summit.
Day One

Day Two

Day One – Wednesday 20 March
AICD Chair, John Atkin, welcomes attendees to this year's Australian Governance Summit and outlines the key themes and topics.

Respected chair and director, Catherine Livingstone, delivers a special address on the challenges of contemporary governance. Directors are operating in an uncertain environment and navigating a complex set of evolving issues. What is governance in a modern setting and how does it differ from compliance with regulations? How can boards best set strategy and deliver results for stakeholders? And how should directors respond to ambiguity and technological shifts?

Cyber security has emerged as one of the key challenges for Australian directors. All organisations remain under near constant pressure from online threats. How can boards best mitigate cybers risks? What measures are needed to protect organisations' data? And how should directors respond if they have been attacked?

Australian Charities and Not-for-profits Commission Commissioner Sue Woodward addresses the 2024 Australian Governance Summit and answers questions from the audience.
The shift to a less carbon-intensive economy will be fundamental transformation for Australia, generating fresh opportunities and also new challenges. At the same time, the Government's upcoming requirements for climate reporting will have important consequences for boards. What does a best-practice strategy for the energy transformation look like? How can directors set climate targets for their organisations and monitor progress? How can boards get across the new climate reporting rules?
Australia is confronting a series of challenging public policy issues, including: persistent inflation, disappointing productivity and subdued economic growth. Directors and boards should play a leading role in addressing these challenges, and the policy-making process. How can our director community best use its expertise and industry knowledge to inform policy discussions and influence decision-makers? What are some successful examples of companies or organisations actively shaping public policy? How can boards foster a culture of responsible advocacy and engagement in public policy discussions?
University of NSW Professor, Pamela Hanrahan, delivers her
annual address to the Australian Governance Summit, with information on significant regulatory and legislative developments. What are the key changes and how do they impact your board? 
The nature of work has undergone a dramatic change over the last few years. Many organisations continue to embrace flexible work, but senior leaders are still debating the best approach. What challenges and opportunities are created by these new ways or working pose? How can organisations build a strong workplace culture if staff are not interacting face-to-face? Should boards and management specify how often workers visit the office?
Woolworths and Origin chair, Scott Perkins joins the Australian Governance Summit for a special conversation.

Day Two – Thursday 21 March
The 2024 Australian Governance Summit MC welcomes delegates to Day Two of the event and presents highlights from Day One.
Artificial intelligence has the potential to reshape our society and transform entire industries. This emerging technology comes with remarkable opportunities but also significant governance challenges. How should boards ensure their organisations are using AI appropriately? Which safeguards need to be introduced? What are the key risks of organisations not sufficiently embracing the use of AI?
The AICD's Managing Director and CEO, Mark Rigotti, outlines the organisation's key priorities for the year ahead. 
Australian Securities and Investments Commission Chair Joe Longo addresses the 2024 Australian Governance Summit and answers questions from the audience. 
The public service and government boards are presented with a dynamic set of challenges including: political influences, regulatory complexities and diverse stakeholder interests. Government organisations must also uphold robust ethical frameworks to guide their decision making and maintain public trust. How can we ensure maximum accountability and transparency in the public sector? What steps should be taken to minimise the risk of political interference? How can technology reshape the public sector and government boards?
It is vitally important for boards to have a successful working relationship with their organisation's CEO and senior management. Directors and leading executives need to be aligned on strategy, and effectively collaborate on key matters. What are the optimal ways to set out roles and responsibilities for boards and management? How can the two groups best communicate with each other and debate challenging issues? Which measures should boards use to evaluate management and provide feedback?
Directors have a crucial role in spearheading efforts to create more inclusive workplaces for people with a disability. Boards should lead by example and emphasise a commitment to diversity and inclusion throughout their organisations, from top to bottom. How should boards actively engage with people with disabilities to understand their needs and perspectives? And how can directors translate this feedback into actionable policies and practices? How should organisations prioritise accessible physical infrastructure and digital tools to create more inclusive workplaces?
A career as a company director can be immensely enriching and rewarding. But securing your next board role may also be a challenging and complex process. Which factors could someone consider when deciding whether to join a particular board? How can directors determine if an organisation fits with their ambitions and values? What are the most effective means of building relationships and networking with the director community?
Professionals from the Science, Technology, Engineering and
Mathematics fields can make valuable contributions to Australia's boardrooms. Boards benefit from a diverse range of skillsets and backgrounds, and STEM knowledge can be vital for informed decision-making in our increasingly technology-driven environment. How can STEM expertise enhance a board's ability to innovate and adapt to technological changes? What are some misconceptions that might stop STEM professionals from becoming directors? How can organisations actively recruit and encourage STEM professionals to join their boards? 
Many directors have had the misfortune of serving on a board that is not functioning optimally. Despite the best of intentions, some boards are unable to collaborate effectively and deliver the best possible outcomes for their stakeholders. What are the common causes of board dysfunction and how can they be avoided? How can directors prevent issues before they occur? And how should problems be addressed if they do arise?
Boards across Australian are now grappling with complex cultural, political, and social issues. Some stakeholders expect directors to discuss these matters and form a view on them. But how should boards examine these topics, and decide on a course of action? Which stakeholders should be consulted? And when is it appropriate for boards to express a public stance?
Chairs have a crucial role in ensuring their boards remain successful. The modern chair is faced with a range of challenges both inside and outside of the board room. What are the qualities and strategies that contribute to being an effective board chair? How should a chair resolve conflicts and build a consensus within the board room? Which steps should other directors take to provide feedback to a chair who is not performing?
Australia's boardrooms are beginning to welcome a new generation of directors. These leaders will help our organisations to adapt and thrive in our constantly evolving governance landscape. Which fresh perspectives will these new directors bring? What is their outlook on our nation's future? And how do they want to improve governance for tomorrow and beyond?
See the directors and business leaders who will speak at the 2024 Australian Governance Summit.
Peter Achterstraat AM FAICDLife, NSW Productivity Commissioner
Andrew Baxter FAICD, Chair, Pork Australia
Virginia Bourke FAICD, Chair, Mercy Health Boards
Sally Carbon OAM FAICD, Director, G11 Team 
Suzanne Colbert AM GAICD, Non-Executive Director and Strategic Advisor
Professor Alan Duffy GAICD, Pro Vice-Chancellor Flagship Initiatives, Swinburne University of Technology
Dr Nick Fleming GAICD, Chair, Engineers Australia
Jane Halton AO FAICD, Chair, Council of the Ageing
Annette King FAICD, Director, HCF
Patrick Langrell GAICD, Director, Portfolio, Strategy and Operations, ACU
Lillian Leigh GAICD, Board Member, NSW Cancer Council
John Lydon GAICD, Co-Chair, Australian Climate Leaders Coalition
Karen Moses FAICD, Non-Executive Director
Rachel Noble, Director-General, Australian Signals Directorate
Su-Lin Ong GAICD, Chief Economist, RBC Capital Markets
Scott Perkins, Chair, Woolworths
Kate Russell, CEO, Supply Nation
The Hon Gabrielle Upton FAICD, Board Director, ARC Centre of Excellence on Quantum Biotechnology, Former NSW Government Minister
Peter Wilson AM FAICD, Australian Network on Disability
and more
 
Member
Non-Member
Attend In Person

$1,699

$2,059

Attend Virtually

$1,249

$1,559

 
All prices are GST exempt.

If you have any queries about the 2024 Australian Governance Summit, please see our frequently asked questions.
General

Venue

How to Contact Us
The Australian Governance Summit is designed for a diverse audience of professionals, leaders and individuals interested in governance, leadership and corporate governance practices. This includes, but is not limited to directors, aspiring directors, business owners and senior executives reporting to boards. 

Face-to-face ticket sales cut off on 13 March 2024 and virtual ticket sales cut off on 15 March 2024. 

Virtual attendance to the Australian Governance Summit offers various features to enhance your experience, including virtual networking sessions, speaker Q&A's and online discussion forums.  

The theme of this year's Australian Governance Summit is 'Forefront.' To keep you at the forefront of governance, this year's summit will explore current and emerging topics affecting directors including the governance of artificial intelligence, cybersecurity & data protection, geopolitical risk and the transition to net zero. 

Face to Face
All keynote sessions
A choice of elective sessions

Access to the AGS Studio
Catering over two days, including networking drinks on day one
Post-summit session recordings

Networking opportunities


Virtual

All keynote sessions
A choice of elective sessions

Access to the AGS Studio

Post-summit session recordings

By attending the Australian Governance Summit in-person or virtually, AICD members will gain 20 DPD units. 

Logistics information for face-to-face attendance at the MCEC will be sent two days before the event. 
Virtual attendance information, including the link to login to the virtual EventsAir platform will be sent one day before the event. 
The dress code for the Australian Governance Summit is smart business.

At the Australian Governance Summit, we strive to create an inclusive and accessible environment for all participants, regardless of age or ability. AUSLAN Interpreters (for in-person attendees) and live captioning (for in-person and virtual attendees) will be available at every session. See more on the venues accessibility here.
Food and accessibility requirements can be communicated by the attendee when registering for the event. MCEC accessibility information can be found here.
If you are experiencing issues with the online registration process or have additional questions, please get in touch with the National Events team at nationalevents@aicd.com.au.
Directors stand at the forefront of their organisations. Staying ahead of a complicated set of circumstances, ensuring the financial viability of the companies they serve and driving outcomes for diverse stakeholders is required of directors. The Australian Governance Summit helps directors across all of these dimensions and put them at the forefront of contemporary governance practices.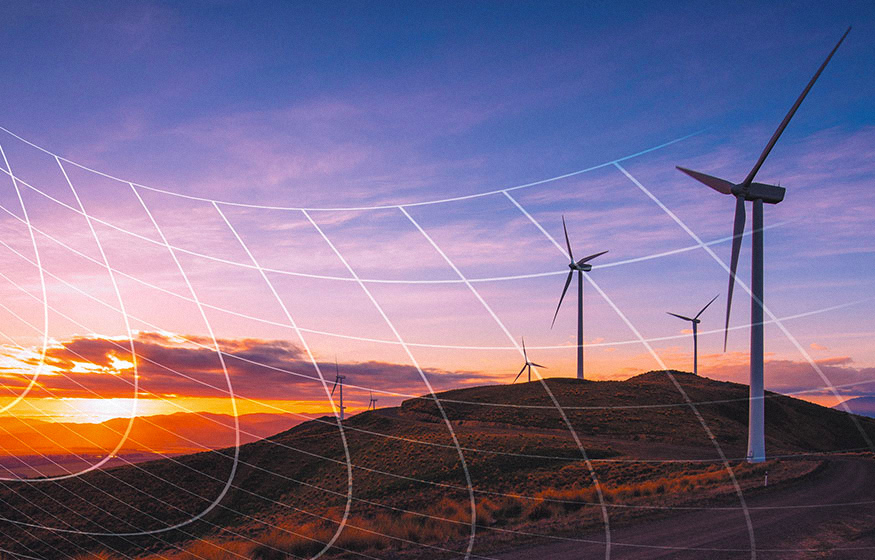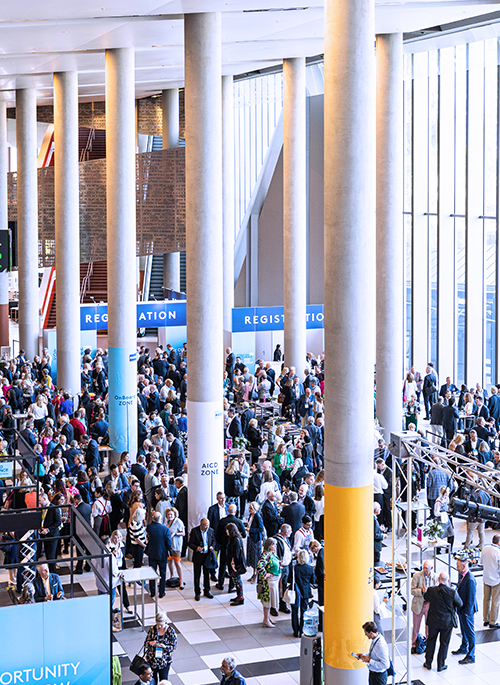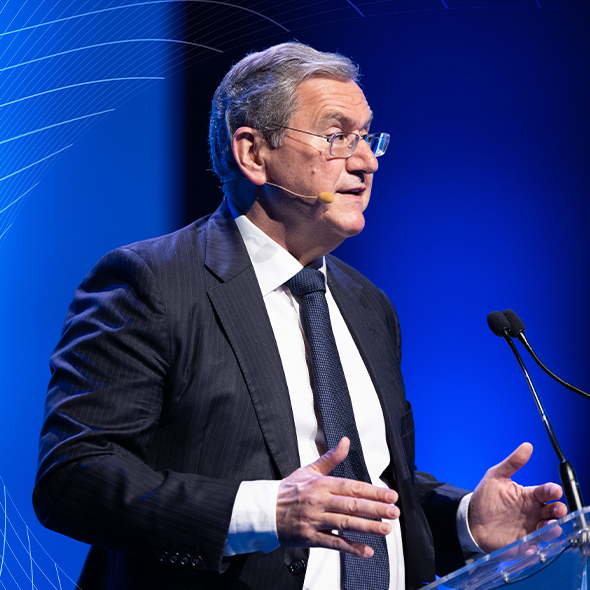 Need help?
Contact us for any queries you have about AICD membership, services and advocacy work.
Find an Answer
Have a question? We can help.
View FAQ
This is of of your complimentary pieces of content
Already a member?
Login to view this content