Two decades ago Taronga Zoo faced social, legal and financial challenges, but a new philosophy and a strategy refocus brought the business back to life.
In the past financial year, Taronga Zoo Sydney and Taronga Western Plains Zoo Dubbo welcomed more than 2.1 million visitors through their gates, earning over $43m in ticket sales alone. But rewind two decades and the organisation couldn't have been further from its current success.
Taronga chief executive Cameron Kerr GAICD has worked at the zoo for more than 18 years, and been CEO since 2009. When he joined, the organisation was experiencing mounting challenges: declining admissions at both zoos, consumer research indicating the Taronga brand was losing relevance, and building community pressure around animal welfare and the existence of zoos.
"Our situation was pretty serious," says Kerr. "The income wasn't coming in and the costs weren't going away. The sites were run-down and it was no longer a contemporary experience. It was looking quite risky in a financial sense."
What soon became evident, Kerr admits, was a shift in the internal and external environment — that the organisation had failed to tune into.
"We realised we didn't have a clear understanding of where society was going, and that was being reinforced by the delivery of the product onsite and the experience of the two zoos," says Kerr.
The focus shifted to thinking creatively about its assets and core competency, and communicating its contribution to society.
Turning the business around meant understanding three things — the organisation's core competencies, community sentiment, and looking to where society was going.
He says the organisation's focus shifted to thinking creatively about its assets and core competency, and communicating its contribution to society in a way that consumers could understand.
"We recognised we needed to build a brand that engendered quality, trust and confidence — and at
the time, we certainly didn't have that," says Kerr.
Although fundamentally part of the wildlife industry, Taronga generates value for the community and revenue for the organisation across research, conservation, education and tourism, but Kerr says this isn't actually its core competency.
"While that's where we generate value and revenue, our core competency is actually our professionalism and skills in looking after wildlife and bringing people and wildlife together for positive outcomes," says Kerr.
Once this was understood across the organisation, Taronga started to diversify.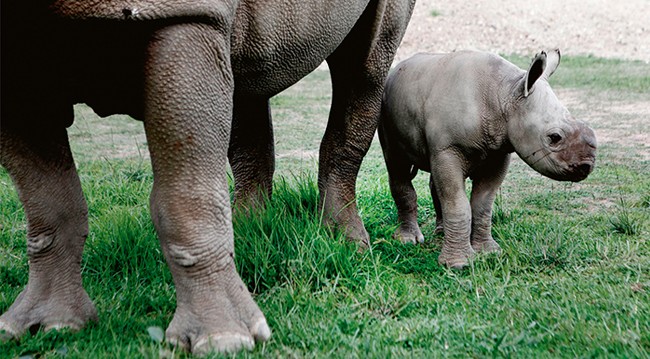 Test and learn
Revenue for Taronga Zoo Sydney and Western Plains Zoo Dubbo comes from admissions, accommodation, sponsorships, special events including Twilight and Vivid, functions, and education and engagement programs, including accredited courses. Admissions, sponsorship and foundation revenue brought in a third of Taronga's annual revenue in 2016–17 (more than $43m respectively), in addition to trading sales, franchise revenue and government grants.
Kerr says that for every new project, experience or exhibit, the zoo has a "test and learn" phase and fosters a culture that if something doesn't work or serve the zoo's mission or purpose, then it's OK to move on. "One of the things I'm quite proud of is there are projects we've started that, when we've gone into the measurement phase, we've said: 'We're not making a big enough difference here, so let's walk away from that; it's OK to make mistakes'."
Taronga chair Steve Crane FAICD agrees, adding that new products and initiatives, such as the Taronga Zoo app, are regularly measured and evaluated at board level, including visitor feedback on attractions.
"If our initiatives are not producing sufficient revenue for the cost, the effort, the goal, then we stop doing it or we manage, reinvent or redo the way we've gone about it," says Crane. "For instance, we know how long people are spending at each exhibit, we can see whether people are just walking straight past or if they are actually engaging. It's not that what's in there isn't interesting, it's that we're not making it interesting to people. We need to tell a story."
If we don't build engagement and relevance with the next generation... we're likely to lose our connection with them.
Likewise, the board and senior management are conscious of introducing new exhibits and experiences that may be attractive, but might turn Taronga into a "theme park", says Crane. "We've had a lot of discussion about whether projects are going to fit inside that envelope — which is that they're interesting, challenging, educational, and tell a story about what our core purpose is — without trivialising what we do. Sometimes it may have entertainment value, but it must be delivered in the context of trying to save animals."
The zoo has invested substantially in technology and using it to improve the customer experience. It redeveloped its app to improve site navigation with a new map, a barcode scan feature so that visitors can learn more about the animals at each exhibit, interactive activities for children, and better onsite wifi capability.
"If we don't build engagement and relevance in a technological sense with the next generation, especially the millennials, we're likely to lose our connection with them," says Crane.
When Taronga announced that accommodation was coming to both of its zoos the community response was far from positive, with criticism that the new additions were a "moneymaking scheme" or "just another hotel", says Kerr, but adds that customer research indicates a much more powerful impact. "We have clear evidence that when people sleep over at the zoo they come out as genuine champions for the issues we think are important."
$45.17m 2016–17 capital development and maintenance expenditure, up 72.2% since 2012–13
Brand stand
Kerr says the board and management team are conscious of not over-diversifying the brand in order to make money. "We all know of organisations that have taken on too many changes or revenue streams and fall over as a result — they've stretched themselves and their brand too far."
Crane says he and the directors regularly check that whatever the brand does in a commercial sense is consistent with its mission of wildlife conservation.
"We think a long time ahead about where we're going, how we spread our conservation message and raise money to help our cause," says Crane.
"We've had to do a lot of work in repositioning the brand. We position ourselves as a modern conservation zoo, helping to maintain and build the populations of a number of endangered species, and that's the way we talk at our industry events. And we're reinforcing that to our own staff, within our industry. We're much more than a zoo now and working hard to communicate that to society. When you look to new opportunities or to diversify the business, you must ask: 'Is society ready for these changes?'"
"You can be doing the best things for the planet, but if you haven't got people behind you and supporting you, it doesn't matter what product or service you're selling," says Kerr. "You also can't be too far ahead — you need to be ahead in your thinking and your planning, but you can't be too far ahead in your delivery to society, otherwise you're irrelevant."
No margin, no mission
Kerr says Taronga's "no margin, no mission" philosophy wouldn't have been welcome language in earlier days. The organisation has gone through significant cultural change around understanding its purpose and mission, strategic focus and balancing tensions around commerciality. "In my early days at the zoo, if we invested in marketing or a commercial facility, for some of our very passionate animal-focused teams that was seen as taking away from investment in animal research or conversation."
Looking after wild animals is expensive, says Kerr, and doing so beside one of the most recognisable harbours on the planet adds another element of complexity. Once the organisation got clear on its mission for wildlife conservation and people — and the inability to fulfil its mission without money — there was a slow but eventual shift in internal attitudes. "It took some time, but it is OK to make money and not be ashamed of it because it pays a bigger dividend to our shareholders — the animals," he says.
"We can now comfortably say: 'If we're not making money, we can't achieve our mission and vision, so we don't deserve to hold these wonderful creatures here'."
Future
Despite record admissions and the highest ever reported revenue in 2016–17 ($129m plus), Crane says there is no guarantee the future will bring the same stability. "As a board, we take a serious view that we can't assume the same revenue or financial support year-on-year. Society changes, the government has its own pressures, and grants are increasingly becoming a lower percentage of our operating revenue, so we need to be working hard to remain sustainable in other ways."
Crane says one of the biggest challenges to future-proofing the business is being in an industry under question. "What we do is under scrutiny more than ever. Community standards are changing regarding the treatment of animals and as best we can, we try to look ahead and stay in front by listening to visitors and community sentiment, and through research of what animals need in terms of space, diet, stimulation and environment," he says. "No-one is immune. We're very cautious that at any time, these things could change — and we need to be ready to respond while remaining true to our values so that we can continue to plan for the next 20 to 30 years of the Taronga story."
This is of of your complimentary pieces of content
Already a member?
Login to view this content