If your board wants fresh ideas and digital skills, the answer must be yes. A new generation of millennial directors talks about the challenges they face and the issues they consider important.
Kip Williams is the youngest artistic director of the Sydney Theatre Company (STC), akin to its chief executive, and also a non-executive director on the board of the National Institute of Dramatic Art (NIDA), which makes it all the more interesting to watch him transition from directing big names on stage to advising big names in the boardroom.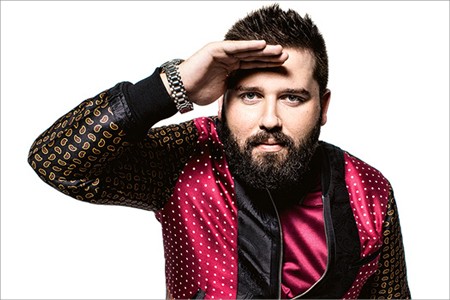 Williams, at 31, is in the vanguard of millennial generation directors taking their seats around Australia's board tables. Data produced for Company Director by Corrs Chambers Westgarth shows the age of Australia's directors on ASX 200 boards is dropping rapidly. In 2010, 75 per cent were over 60 years old; by 2015 that had dropped to 57 per cent. In 2018, it's 53 per cent, and while the majority of directors are still over 50, the numbers are changing, particularly in IT, telecommunications and utility sectors. Those figures are dwarfed by the number of millennials on non-profit and community boards, traditionally a training ground for new directors.
Albert Bielinko GAICD has a background in corporate finance and venture capital that has given him the opportunity to observe and contribute to a range of boards. The 31-year-old NSW Heart Foundation director says the growth in tech-based startups, which he sees in his day job with Telstra Ventures, has meant a growth in the number of up-and-coming young venture capitalists who sit on those boards. "It's a skills-based seat, but it just happens that a certain demographic has those skills," he says of the ability for younger venture capitalists to help companies leverage technology.
In late 2017, Jessica Rudd made the news with her appointment to ASX-listed Australian Agricultural Co (AACo) as the first female director, under chair Donald McGauchie. She was picked, because of her skills in online retail and her "nuanced knowledge of demand [in China] for quality Australian brands," the company said announcing her appointment.
And millennials are a becoming an increasingly global group, as demonstrated by the likes of Holly Ransom MAICD. From chairing the G20 World Youth Summit to becoming the youngest person in Australia's 100 Most Influential Women, she also sits on the board of Port Adelaide Football Club. Ransom is adamant that the time for ignoring or overlooking millennials is long-gone.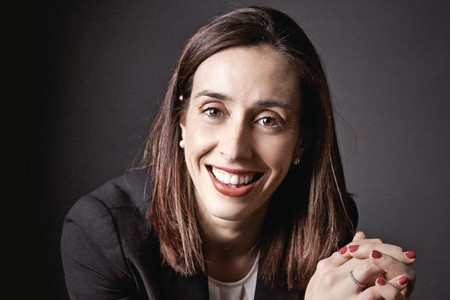 "They're a critical group of stakeholders for organisations to have their finger on the pulse of when it comes to emergent trends and risks," Ransom says. "They're also a rapidly growing consumer group. This is a powerful group of stakeholders — whether a board is considering them from the perspective of employee, consumer or broader community stakeholder — and it's critical for both strategic development and risk management to open up our board conversations to their perspectives."
These are the people needed by boards looking to stay relevant in a future governed by what 32-year-old NFP director David McKenna describes as the generation "coming out of the womb with an iPad in their hand".
But is being a digital native with an understanding of today's youth culture enough to warrant a seat at the board table, even if that demographic represents an expected $US31 trillion in spending power by 2020 according to UBS? Especially when the choice is between someone with decades of governance experience and someone who is keen but green.
Critics would argue that, more often than not, the digital skills millennials bring can be sought anywhere, and that their unique perspective is of benefit, but perhaps better suited to an advisory, or "mirror" board rather than the board proper.
It's an idea tested by the Garvan Institute's Young Garvan Committee in Sydney, and by global organisations like hotel chain Accor (Comex), Estée Lauder and engineering group Aurecon, which has established a young professionals forum.
However, these millennials would say they lay in place a talented pipeline to govern Australia's corporate and NFP community in the coming decades. And the benefit they bring runs deeper than just their advisory abilities. Putting someone under 35 on a board helps to ensure a culture of active, open inclusiveness. It teaches established leaders to be mentors and makes them think again about what it means to be a good board member.
Melissa Abu-Gazaleh, 31, founder and managing director of Top Blokes Foundation, a NFP focused on young men and their engagement with the community, is a veteran of numerous boards. She started at an age when most of her compatriots were still finishing school. That experience made her keenly aware of how to extract the best out of each board member and make new recruits comfortable and confident enough to contribute meaningfully.
Challenge the norm. It brings about continual improvement opportunities.
"You want someone to represent the group you're serving, but they still have to bring certain skill sets otherwise the position becomes very tokenistic," she says. Not having the right training or induction around boardroom dynamics and tactics is in large part responsible for millennial directors, or any new directors, under-delivering, she argues.
"Often, there's a 15- to 20-year age gap between myself and the next-youngest director. I've learned to ask key questions to understand the governance, board culture and relationship to the organisation's CEO," she says. "I wouldn't have built up the ability to assess or judge that unless I was given those opportunities as a teen and young adult — and unless I had a board of my own to be mentored by."
Like many millennial directors, she values the younger perspective, not necessarily because it provides a direct link to the largest generation on Earth, but because it comes unencumbered by the weight of how things have always been done.
"Boards should be conscious of seasoned directors who typically sit on a couple of boards or who might still work full-time, so are time-poor and read board papers en route to the meeting. Their contribution is often based on what they know works; what they've always relied on. It's not necessarily thinking critically about the specifics of the motion and what's best for that organisation at that time. That's the difference with millennials — they don't have decades of experience to say.
'I know this is how it's always been done', so they start to question it."
Speak up and ask questions
David McKenna MAICD agrees. He's sat on NFP boards for the past eight years, beginning with his local Lions Club, later as national president of JCI Australia and now director of Policy Hack and All Care Health Services and CEO/co-founder of Energy Panda.
McKenna, 32, sees the benefit of millennials as being their innate gumption and willingness to push for change. "We are the most educated generation that has ever been," he says. "Our generation is not afraid to ask why. Growing up, we were encouraged to challenge, ask and learn. If we take that attitude to boards we can push that [into the culture]. No-one wants to be the first person to challenge something, but as soon as they do, I've never found resistance. Most people are just happy to have someone push it forward."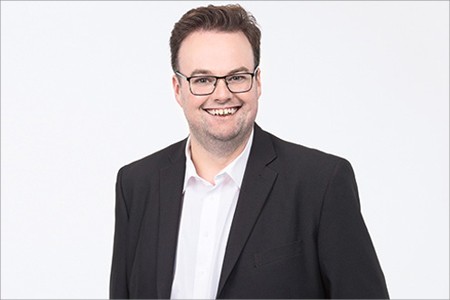 That's not to say millennials do, or should, come onto a board guns blazing. Many find the experience, at best, intimidating. For Perth-based Jahna Cedar GAICD, 33, executive officer of Gumala Aboriginal Corporation, that first board role came as a teenager when she joined the parents and teachers committee for Aboriginal students. Her interest lies in governance and she has developed those skills to the point where her input is valued on boards across sectors.
"What is difficult for an Aboriginal person on an Aboriginal board is understanding the cultural responsibilities, but knowing that those responsibilities can't override the [governance legislation] or the organisation's constitution. So it's about balancing those two worlds and responsibilities so they don't clash."
Coping with the fear factor
Cedar has undertaken professional development courses through AICD and uses the "practical stuff" on a daily basis. But it doesn't make it any less daunting to make yourself heard as a newcomer. "Absolutely it's intimidating," she says of joining a board. "For a while I didn't speak up out of fear, but I had to tell myself that I'm legally liable in places where I notice something but don't speak up, and I'll suffer the consequences if things go pear-shaped."
Peter Graf MAICD, a director of investment banking at Credit Suisse in Sydney, has done his share presenting to boards in Australia and overseas. However, recognising the experience was vastly different to actually having the duties and obligations of a director, he joined the Observership Program in 2014 to learn how boards actually work. He was given the opportunity to observe SchoolAid Trust, a non-profit youth mental health and development organisation.
"I was a little reluctant at first, being the youngest person on the board. I definitely had reservations around experience and whether I was the right person to do this," says Graf. In his experience, getting young people on the board is only the first step; the real skill is getting the best out of them. "Being young on a board is an intimidating environment. You're sitting there with people who have 10, 20, 30 years' more work and life experience than you, and you want to be careful when you open your mouth that you don't say something completely off. You also don't have the context: maybe your idea was raised already, or reason XYZ was given for something previously."
Graf didn't open his mouth for the first two meetings of the board he now chairs. Instead, he took copious notes and listened. He went away to look for problems the board hadn't identified and then took potential solutions to his mentor, outside of the formal boardroom setting, to get feedback on whether the idea "had legs, and was fully baked" — and the right way to share it with the boardroom.
It's why he likes the idea of boards giving young or new members special projects that sit away from the board or subcommittees, to give them a chance to think about a particular topic and learn how to work their ideas into the boardroom setting.
On introducing ideas from left field: "It's not like the young person has to solve the whole problem. It's coming up with the first idea that helps the board get the rest of the way.
For Abu-Gazaleh, the danger in not helping younger people get past that initial intimidation is that "often what they end up doing is agreeing with the consensus or offering comments consistent with the others to gain board credibility."
Peter Achterstraat AM FAICD, former NSW auditor general says, "They should express to the chair that they do feel daunted. It's not unusual for people from a diverse background to feel like that."
See the value of difference
Kip Williams' advice is to understand the value difference brings to a board. "Having artists on the board is invaluable because they're connected to the core business of the organisation, but it works both ways," he says. "Those people then benefit greatly from the financial and pragmatic perspectives they gain from being on the board and that filters back into the industry. Learning from the financial expertise of the board… makes me more educated and provides me with a more nuanced understanding of how [the work] actually comes together — and that makes me a better artist."
Williams has spent a lot of time in rehearsal rooms with revered actors anywhere up to 50 years older. "Sometimes that can be a tricky negotiation of status in order to establish a good dynamic," he says. "Part of how I see my function in communicating with people who are older and more experienced is recognising that my perspective is unique and can contribute to a helpful conversation."
Try to be more strategic than tactical. It's easy to get stuck in the minutiae, but the board shouldn't be discussing the minute details.
Williams has contributed to the STC debate around combating increasingly recognised industry issues such as sexual harassment and has supported the company's proactive position.
Asked if he thinks its decision-making process might be different to others as a result of his age, he agrees. "Being a young person starting my career in the field of being a CEO and a board member, I can come at it with a fresh canvas and fresh ideas, the positivity and energy that can help spearhead that change."
Inevitability of change
Ultimately, for boards, the advent of the millennial director is about change, and embracing change as a means of training the next generation of leaders. In his work with SchoolAid Trust, Graf is thinking more about what he, at the ripe old age of 34, can do for this next generation. Directors at the SchoolAid Trust have agreed to set up a mirror board of mainly 11- to 14-year-olds, who have been heavily involved in the SchoolAid program previously, to advise the board going forward.
"We're also hearing about schools setting up boards with kids to talk about points on how the school is run," he says. "It's introducing governance and ideas about leadership even earlier. That would never have happened before, but we're going to have extremely experienced 30-year-olds down the track because they've been doing it for so much longer."
Watch and learn
The Observership Program lets newcomers learn to lead from an NFP board.
Financier Jonathan Gavshon founded the Observership Program after being part of a similar program while living in New York.
Back in Sydney he contacted ANZ chair David Gonski FAICDLife, "the quintessential corporate director in the Australian landscape" to lend his support. Since it began in 2014, the program has placed nearly 400 young observers on 70 NFP boards in Sydney and 50 in Melbourne.
Applicants must be between 25 and 40 and do not need prior board experience. They go through a rigorous CV review/interview process and are matched with a suitable board to observe over 12 months.
Many go on to join as bona fide directors. The board includes chair Gavshon, Amanda Goodman, Suzie Riddell, Mark Rohald, Jillian Segal AM FAICD and Joseph Skrzynski AO.
"You've got to make millennials feel valued. That's sometimes contrary to what the older guard think. Yes there's a generational mindset gap, but where we've seen young people really succeed is when they have great EQ, great people skills and can read a situation as much as they're expecting a chair to read it back.
"Fundamentally, the function of a person around the board table depends on the chair. The art of the chair is to integrate new perspective."
More information available at observership.com.au
This is of of your complimentary pieces of content
Already a member?
Login to view this content