The economic shock from the pandemic has hit venture capitals and shaken the foundations of Australia's startup sector. Here's how organisations are responding.
As enforced social distancing empties startup hubs, co-working spaces and innovation hot spots around the world, the realisation of the likely impact on Australia's tech startup sector, the engine room for new economy jobs and growth, has hit home.
Chad Renando, founder and managing director of Startup Status, says business models have been upended. "What's happened has been like a meteor," he says. "Literally overnight, anything relying on physical space has completely transformed."
Ever adaptable, the community has responded by reconvening via videoconference. "We are testing this whole idiom that innovation can happen anywhere," says Renando. "This will be the great equaliser. Now it doesn't matter if I'm in Wagga Wagga, Wujal Wujal or Wisconsin — we will connect. What's really important is access to networks and mentoring."
However, the underlying concern remains the impact of the financial crisis resulting from the COVID-19 shutdown.
Building an ecosystem
At the time of writing, according to startupstatus.co, which monitors the sector, Australia had 151 innovation or incubation hubs, 395 co-working spaces, 188 entrepreneur-focused research outfits, 475 industry and tech communities — plus education/support programs and economic development groups. It is evidence of a developing startup culture helped by improved policy focus and increased private and public funding in recent years.
To date, Australia has focused on creating lines between actors via hubs or precincts where startups can find like-minded business owners. For example, the Sydney Startup Hub hosts 480 startups. Brisbane has two startup hubs, Melbourne has the Victorian Innovation Hub in Docklands, and Adelaide has Lot Fourteen. According to the 2020 StartupAUS Crossroads report the fundamentals were building to support a thriving homegrown startup ecosystem. It pointed to global evidence that high-level development jobs typically remain where startups are founded, highlighting the value of creating technology businesses locally. It cites Australian Department of Industry data showing that, "new firms create substantially more net new jobs than established ones" — and investments in startups created more than 4500 direct jobs in 2018.
Aside from well-established listed tech stars such as Atlassian, Crossroads reported a growing number of businesses valued at a $1b-plus, such as Canva, Airwallex, Judo Bank and Envato. There was an expanding cohort of $100m companies and the average Series A (later-stage funding round) had almost doubled since 2015, with firms less than five years old seeing a growth in average deal size of 78 per cent.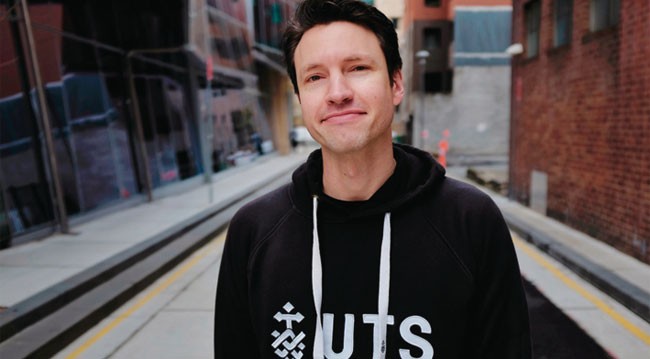 As the startup scene matures, there has been a shift to building out those connections into an innovation ecosystem, with Australian entrepreneurs aiming to move from being standalone actors, or co-located in an incubator/hub, to a group of interdependent species, where new growth builds on and alongside the old. In his July 2019 paper, Innovation Ecosystems: Lessons for Australia, Dr Toby Heap, founding partner of H2 Ventures, noted that, "just like biological ecosystems, a healthy startup ecosystem includes all the elements necessary for new startups to be born and to grow into large and successful companies that will employ future generations."
Global impact
In April, Startup Genome released the first in a research series, The Impact of COVID-19 on Global Startup Ecosystems. It found:
Chinese VC deals contracted between 50 and 57 percentage points since the onset of the crisis in the first two months of 2020, relative to the rest of the world.
If a drop like that happens globally, even for just two months, approximately US$28b in startup investment will go missing in 2020.
In previous economic contractions (2000–01, 2007–09) the total drops in global VC investments were between 21.6 and 29.3 per cent over 12 months — the equivalent of a decline of up to US$86.4b in global VC investments when projected to the current context.
And although fewer dollars were invested, more companies got funded, suggesting businesses that are able to become cash-efficient might become even more likely to raise money following a recession, albeit at lower valuations and lower total funds raised.
More than half of Fortune 500 companies were created during a recession or bear market. Fifty-plus tech unicorns, collectively valued at US$145.2b, were founded during 2007–09.
Source: Startup Genome
Identifying "four key determinants that make up a healthy startup ecosystem: culture and talent; markets and geography; financial capital; and government policy, regulatory environment and supporting infrastructure," the report suggests supercharging a nascent ecosystem is underpinned by culture. "Healthy startup ecosystems need depth of talent and experience in founders, investors, advisers and mentors."
Kim Mei-Li Dennis GAICD, founder of strategic advisory Jungle Management, expands the notion of talent and culture to all the connections that knit together individuals in the startup scene. "The ecosystem will obviously have the startup businesses, hubs and incubators," she says. "But it's crucial to bring in anyone involved in buying or selling services in or out of any business, the people needed to make innovation work in reality. The ecosystem includes the customers of a startup — it's the entire value chain."
Murray Hurps (pictured above) — co-founder and director of Startup Muster, former CEO of Fishburners and a director of entrepreneurship at the University of Technology Sydney —sees startup activity as potentially forming its own gravitational weight, drawing more starters and supporters into its orbit for a greater result. "The goal is not just to give them the connections they need, it's to build a community of people who can help each other."
Knock-on effects
But even in a sector known for being agile and innovative, the speed of the shutdown has been challenging. At the time of writing, the startup community was trying to get a handle on the likely impact and cascading effects. In April, UTS began a pulse survey of startups. Meanwhile, Hurps analysed data of 1000 Australian startups from Startup Muster survey participants from 2017–18. He estimated 41 per cent would be substantially impacted — including 28 per cent likely to experience reduced business as their business customers or consumer markets were affected; 13 per cent unable to operate because of the impact on their customers; and seven per cent, mostly online services, whose business was likely to increase.
David Burt GAICD, director of entrepreneurship at UNSW, says startups balance on a razor's edge even when things are going well. In recent weeks, he's seen the full spectrum of reactions from entrepreneurs — from founders hugely positive at the opportunities to others desperately trying to keep their ventures alive. He says immediate impacts are that raising capital has become extremely difficult, customers have cancelled deals or are taking longer to close, revenues have dried up, partnership contracts have been cancelled, and some founders have had to let team members go. While some startups have seen their business grow dramatically, those exposed to discretionary retail, international education or travel are most exposed and suffering.
"This is an economic crisis and those with liquidity write the rules," says Burt. Founders are expecting that terms, including valuations, will get worse and late-stage startups, which were relying on customer revenue to support an aggressive burn rate, will likely face significant down rounds to survive.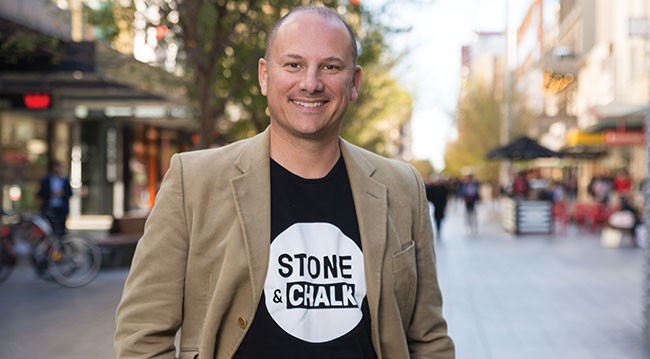 Alex Scandurra (above), CEO of fintech network Stone and Chalk, says that regarding the impact, much depends on how long the restrictions will be in place. "What is clear is that, however long, there will definitely be a period or readjustment, reprioritisation and disclosure for every organisation in Australia that has been adversely impacted before they are able to move forward with a clear strategy." Scandurra adds that Stone & Chalk was able to respond quickly to the crisis, waiving membership fees for three months, digitising its services and launching virtual events.
In April, innovation/startup ecosystem participants in every state — from venture capitalists to chief entrepreneurs — came together and agreed on urgent priorities and government measures. The group, including Scandurra, Hurps, Queensland Chief Entrepreneur Leanne Kemp, and Maria MacNamara, CEO of Advance.org, came together under the banner of the Australian Innovation Council.
6 top ecosystems
Silicon Valley
New York
London
Beijing
Boston
Tel Aviv
6 top ecosystems with largest share of female founders
Chicago 25%+
Mid-East Region Ireland +25
New York City 23%
Shanghai 23%
Houston 20%
Sydney 19%
Source: Startup Genome 2019 Global Startup Ecosystem Report.
Hurps acknowledges the economic knock-on effect of COVID-19 is problematic, but says we can work through it if we're clever. "We have expertise in Australia in how to inspire and support startups in many organisations," he says. "I'd love to see that expertise supported through a credit system, so it can afford to do more to inspire and support technology-driven, ambitious new companies. We can build Australia's startup ecosystem and support a strong recovery for the economy — we just need to be able to afford to build it."
Fleur Brown, director of startup community TechSydney believes the fintech sector's gravitational pull will continue. "There's a strong community and high growth prospects with the ability to scale internationally. That brings the next level of maturity into the ecosystem. While COVID-19 has disrupted startup funding, fintechs are already demonstrating their strengths and are standing strong alongside traditional financial services during these challenging times."
Opportunities
Brown believes directors should keep a close eye on the startup ecosystem because there will be new partnership opportunities emerging. "Startups are used to operating lean and embracing disruption," she says. "With traditional growth funding for startups likely to be less plentiful in the next couple of years, startups may be more open to growth via enterprise acquisition or partnerships. This offers advantages for larger enterprises as startups tend to be on the leading edge of tech solutions, conduct rapid market testing and can operate at an agile pace to create really specific solutions for narrow segments of the customer market."
Burt says many startup entrepreneurs will need mentoring, and directors with experience would also be a valuable resource. With the next two years reshaped by resource constraints, organisations need to be alert to collaboration, partnership, integration and acquisition opportunities. "Directors can look at startups as complementing existing businesses, moving in an agile way to address market gaps," says Brown, who recently launched the EnviroTech Alliance of startups and professionals to address climate change.
Hurps urges Australian companies to seize the time to work with Australian startups. "Large companies assume Australia doesn't have a vibrant startup ecosystem, but they're wrong. Not only are they missing opportunities today, but they're missing future opportunities that could be created in an ecosystem that has grown from their support."
He believes boards should take the time to understand how their companies are engaging with the startup ecosystem. "How much money or time have you saved by adopting existing solutions from startups instead of developing everything in-house? Australian boards need to be paying more attention to how they are using their strengths to inspire, support, work with and benefit from these new organisations."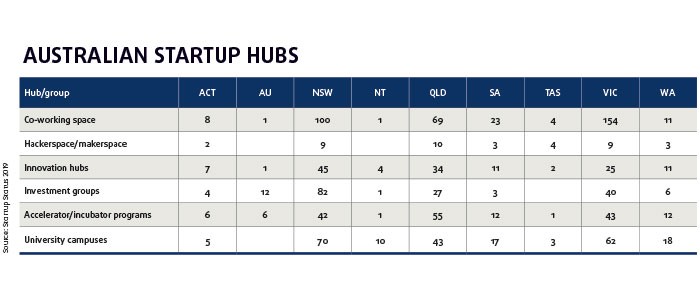 NSW
Queensland
The Precinct Level 2/315 Brunswick Street, Fortitude Valley. Offers secure, leasable offices. 
The Capital 155 Queen Street Mall, Brisbane. Offers private offices/suites, desk/hot-desk rental. 
Victoria
Goods Shed North 710 Collins Street, Docklands. 4000m2 multi-use space rental.
South Australia
Lot Fourteen North Terrace/Frome Road, Adelaide. 23,500m2 multi-use space and event hire rental. 
Western Australia
Spacecubed 45 St Georges Terrace, Perth. Membership provides access to co-working spaces and hubs in CBD. 
Northern Territory
Darwin Innovation Hub Level 1, Paspalis Centrepoint, 48-50 Smith Street Mall. Offers co-working space, serviced office and virtual office rental. 
This is of of your complimentary pieces of content
Already a member?
Login to view this content