Many factors can influence boardroom discussions, including geopolitical uncertainty and market volatility. Having a diverse board can help boards have the difficult conversations.
Along with diversity in gender, age, background and experience, boards need diversity in skills, including science, technology, engineering and maths (STEM) said Dr Katherine Woodthorpe AO FAICD, chair of the Antarctic Science Foundation, Bushfire and Natural Hazards CRC and Fishburners. "We have this hole in our skills matrix around science and technology," she said. "In the world changing as fast as this one, that's a real hole."
Professor Matthew Vadas AO, executive director of medical research body the Centenary Institute, pointed to the value of scientists and engineers who can understand and interpret evidence. "Evidence is actually really difficult to grasp, especially when it comes to statistics," he said. "You hear that the breast cancer screen has 90 per cent positivity, but you really don't understand what it means. Unless you understand both the statistics and the basis of what the data is, you can be taken in by the people trying to present a rosy picture."
STEM-trained directors also are used to taking emotion out of their decisions and making decisions based on evidence rather than personal experience. Vadas said that while it is important for humans to have empathy, this can be a driver of bad decisions.
Jackie McArthur MAICD, a director of Tassal Operations, InvoCare and Inghams, outlined an example of how an engineer would approach the introduction of a new enterprise resource planning (ERP) system. "It is often the STEM person who pursues a logical train of thought and tries to understand from both a technology and a process perspective how the business really will benefit," said McArthur, who has a degree in aeronautical engineering from the University of Sydney.
"Engineers and people with this data-gathering background have a very different lens through which to view that commercial business case. Because it's not about the fluff of a great software, but it's about whether or not the human systems are capable of actually extracting value out of it," said McArthur.
Engineers also approach risk differently, because they are used to working with confined risk factors and are not expecting risk to be zero. "You're trying to work out what is an acceptable level of risk given the environment the company is operating in and given what we think shareholders are going to be able to stand," she said.
A matter of risk
Woodthorpe, who has a PhD in organic chemistry, said STEM directors view risk differently to other directors, saying they dive into areas of risk that are broader than financial and compliance risk and instead look at the risk of "what could possibly happen". Additionally, those with a technical background can disentangle the purpose of a business from the technology that underlies it, she said, adding that technology is not a business model, but an enabler of the business.
For example, Koala Mattresses, a low-cost mattress provider, which came out of startup hub Fishburners, is not actually a mattress company, said Woodthorpe. "They're a logistics company with brilliant underlying technology enabling them to deliver a mattress to your house in four hours."
Directors without a scientific or technical background can educate themselves with online courses from universities, but McArthur said they should also draw on their networks of fellow directors, simply by phoning the experts.
"You can upskill just by having a network that maybe in their sleep looks at the sort of data sets that you could only dream of," she said. "You're crazy if you don't use that. That's the secret sauce."
The Shifting Landscape
Geopolitical uncertainty and market volatility are adding intensity to boardroom discussions.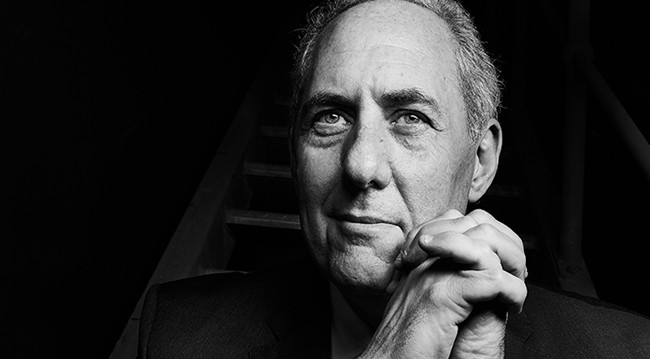 The biggest challenge facing boards is not finding a balance between the interests of shareholders and stakeholders, but in finding a balance between the short and long term, said Michael Froman (pictured above), vice chair and president of strategic growth for Mastercard and a director of the Walt Disney Company.
The global economy has grown strongly over the past 70 years, but the benefits haven't been equally shared, which has left a lot of people feeling alienated from the system and caused a lack of trust in institutions, governments and business, said Froman, a former principal adviser and negotiator on international trade and investment issues to US president Barack Obama. This has placed a premium on what kind of global growth is quality; inclusive and sustainable growth that makes everybody feel part of the advancement.
Froman urged directors to consider the proper role of the corporation. "Is it about short-term quarterly financial returns or is it about some longer-term perspective on what it means to create shareholder value in the long run, taking into account employees, communities, the environment and suppliers?"
He said companies need to consider a triangle of issues — the balance between one and many, which draws in issues such as inclusion; man and nature, such as environmental challenges; and short and long term, often the answer to the first two problems. "The challenge companies face is not between shareholders and stakeholders. It's between short term and long term."
An example is the way Mastercard has brought half a billion people into the financial system. "We engage in financial inclusion at Mastercard because it's in our long-term interest to see the markets of the future have healthy economies, to have inclusive economies," said Froman. "If economies are thriving, we will thrive." Likewise, Mastercard focuses on the environment because it helps the company attract and retain the best talent and builds the brand with customers. "You can justify all of these actions as attributing to long-term value," he said.
The increase in nationalism around the world is creating a significant issue for boards, in understanding what the nationalist trends are, what challenges they create and how companies need to modify their business model to be both global and local in a way that plays in each of the key countries.
There has been a step back from what Froman calls "peak globalisation". The nature of supply chains is changing, not just because of US-China trade tensions, but because companies are looking at operational risk, how extended their supply chains are and their need to either have some redundancy or bring some of those supply chains closer to home.
Similarly, he said, decoupling technology and single global interoperable standards across multiple markets poses a challenge. There are now different sets of standards in different jurisdictions, and companies in the middle need to select which of them they adopt.
"Boards and managers have to increasingly look at what it means to operate locally in a global economy and how to be as much a part of the global economy, the local environment, as possible while maintaining the benefits, efficiencies and strengths of global marketplace," said Froman.
This is of of your complimentary pieces of content
Already a member?
Login to view this content