Engineer, volunteer firefighter and non-executive director Jackie McArthur talks the benefits of a diverse board and ensuring directors maintain a constant level of curiosity.
When it comes to guiding their organisations for the future, directors needn't be technical experts in trends such as AI and autonomous vehicles, says non-executive director (NED) Jackie McArthur MAICD. But they do need an "almost pathological level of curiosity" about how different demographics will be affected by technology; as well as the impacts on an organisation's business model.
"We could all understand a lot more about technology from our kids, or grandkids, in some cases," she says. "We need their curiosity about the opportunities and consequences of emerging trends, because they happen so much more quickly than they used to."
An aeronautical engineer and logistics specialist, McArthur is on the boards of poultry producer Ingham's, seafood producer Tassal, and funeral services provider InvoCare.
Among a newer breed of directors, she is seeing a growing appetite for the mindset engineers can bring to boards to help deal with the growing complexity of the business and regulatory environment.
"There's a nice connection with the systemic design thinking of a good engineer and multivariable analytics of risk management," she says. "And you need an open mindset to drive innovation."
Inclusion and diversity
McArthur believes diversity is another vital quality to help organisations adapt for the future. She says organisations need diversity because society is diverse. "The point of inclusion is that you have different ways of problem-solving, broader awareness of what matters to customers, staff and investors, and can innovate faster."
McArthur is wary of the topic being narrowed to gender or ethnicity — although she says she has experienced exclusion in her executive career. Some engineers and executives took one look at her and decided she shouldn't be there. McArthur resented losing time convincing them otherwise. "The engineer in me saw it was inefficient," she says. "It's time we should have spent considering the business challenges in front of us. I'm glad I'm in a board career now because it's a little bit easier to be heard."
In 2017, McArthur stepped back from a stellar executive career — recognised with two Telstra Business Awards in 2016, including NSW Business Woman of the Year — at logistics services provider Martin Brower and global fast food corporation McDonald's. She was mainly focused on improving supply chains and risk management. As managing director of the Martin Brower ANZ, she led a cultural and operational transformation of an organisation with $1.5b in sales turnover.
"I didn't take on a NED role to wind down," McArthur told a recent AICD Board Level podcast, saying that a career as a non-executive director is, "the world's best-kept secret" providing multiple opportunities to peek under the hood of many organisations and to be part of their growth story.
McArthur completed the AICD Company Directors Course in 2017. "I finished up my full-time executive career on the Friday, and on the Monday, I was doing the course in Sydney."
Having already secured a board position with Ingham's, McArthur thought it was the best course to do. "Board work is so different to executive work. Governance plays a huge role in the director mindset and you need as much exposure as you can, as soon as possible."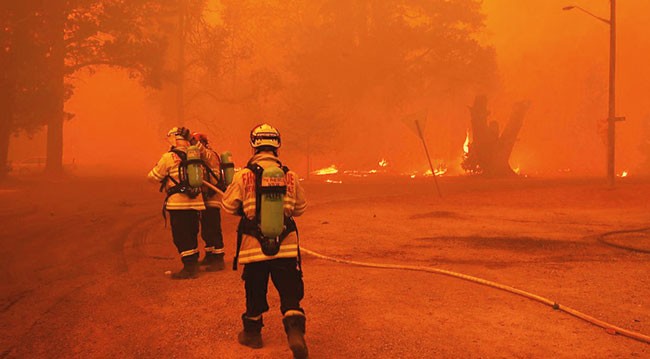 Lessons forged in fire
In December 2019, McArthur was on deployment as a volunteer with the Middle Dural Rural Fire Brigade (RFS) in the Blue Mountains in NSW. "In the RFS, you're as good as the last hose you rolled until you get to the fire, then it's about how quickly you can get the hoses out and fight the fire," says McArthur. "I like that it's about the skills you bring. It's a great equaliser."
She joined the RFS because she was worried about the vulnerability of communities in semi-rural Sydney and saw fires affect people who could least afford to lose their homes.
"Empathy isn't something you get trained for by the RFS, although it's really important.
We talk about the smoke haze in Sydney, water supplies being at risk and expensive homes going up in flames, but when you see the anguish of the people losing homes out here, it puts you in your place."
Now McArthur wants to add chainsawing to her firefighting skills, so she can help clear trees that fall and block escape routes.
"There's a real need to have more people with proper chainsaw accreditation because you don't want to do it in a dangerous way," she says. "The point of life is to get as many skills as you can and ideally help teach others so you can add value to whatever situation you're placed in, to the best of your ability."
Formal vs nimble
McArthur says Peter Bush — Ingham's chair, and previously her boss at McDonald's — helped refine her approach to board interviews and to understand that every board is different. Some are rigidly formal and might take longer to make decisions, while others are nimble. "The culture of each board you join is also a critical concern and can determine your level of success," she cautions, adding that directors need to be wary of groupthink. "It's difficult when there's a lot of material to cover. You can't have every director question every line, but it's important for directors to have an independent view and be heard. Looking at some of the corporate failures in the past, maybe some people did raise issues, but were in the minority."
McArthur admits that in the past she has been guilty of going too deep into the details of an organisation's performance before she's understood how the board works — and where she can influence outcomes. 
Risk management
McArthur acknowledges some risks, such as climate change, can seem crushing, but she's noticed a groundswell of optimism around what companies can achieve. "Shareholders and the public now look at companies to address those issues capitalism has been accused of neglecting, and to find solutions faster than government can," she says. "You may need other skillsets on board, such as more scientists and data analysts to help understand the future risks."
McArthur notes the boards she's on are proactively managing climate risks ahead of compliance and legislative changes. There are many variables including animal welfare, water access, grain prices and yield management that need to be handled differently now to protect the business model — and meet higher community expectations to manage natural resources well.
She's also pleased to see more boards driving improvements in safety for workforces, customers and society in general, by linking safety to remuneration policies. "It's not just how well did we go on safety for the last financial reporting period — where someone being injured is a lag indicator," says McArthur. "It's also about what are you doing to make the next period even safer? And about lead indicators such as more training, toolbox talks and equipment maintenance. Safety is very important to engineers and I'm appreciative of the changes being made by boards to ensure it's taken into account. It's really important that people can turn up to work or visit a business, and be safe, and then go home to their families."
New technologies can improve morale, McArthur suggests, especially when workforces are freed from repetitive, mind-numbing tasks, but people still need to be given more opportunities to do higher-order jobs. And with an ageing population in Australia, boards can play a role in safeguarding workforces from redundancies. It can't be left to government.
"The challenges need to be handled with empathy. Drivers displaced by autonomous vehicles, for example, can't just become software engineers," she says. "Boards need to think about suitable retraining, and develop partnerships with accredited training organisations, industry and government groups to get better outcomes for all. It's that adage — you try not to leave anyone behind in society."
This is of of your complimentary pieces of content
Already a member?
Login to view this content