From the rise in remote working to new industrial manslaughter laws, directors must ensure they are across the major trends influencing the wellbeing of their employees.
Technology
The introduction of new technology has helped make workplaces safer. For example, drones are being used for dangerous jobs such as inspecting refinery tanks or transmission lines, while robotic exosuits can aid workers in heavy lifting. The more dangerous parts of a miner's job can be automated and a wide range of monitoring devices are available for vehicles. But Diane Smith-Gander AO FAICD, chair of Safe Work Australia and a director of AGL Energy and Wesfarmers, says safety technologies also present challenges. Directors have to keep up to date and be aware of advancements. Once they've learned about a new technology that increases worker safety, they have to decide whether to deploy it. "The question directors have to focus on is: if something is reasonably practicable and available, where do you draw the line to say you're actually aware that a technology is around?"
Directors need to balance the cost of the required safety equipment with their risk appetite — and meet their obligations under work, health and safety (WHS) laws. "I don't think it has been tested yet, but it's in a direction that people have to think about as they're starting to look at their capital investments," says Smith-Gander. "Do you have to retrofit your whole forklift fleet so everyone has got sensing technology?"
Key to this decision is an understanding of the risk appetite of the organisation. Where this can be numerically expressed when considering financial risk appetite, the WHS risk appetite is more of a judgement call.
"We all know what our duties are and it's all about having a good understanding of the hazards in the workplace — and what is the old-fashioned risk matrix of the probability of if that event did come to occur? What would be the impact? This is where directors have to really earn their fee."
Industrial manslaughter
An increasing number of directors will come under industrial manslaughter laws as states moved to harmonise their WHS regulations following last year's Boland Review. In the report, Marie Boland, former executive director of SafeWork SA, recommended the introduction of industrial manslaughter laws and removing the right of duty holders to recover penalties through insurance or indemnification.
Some states and territories, such as the ACT and Queensland, already had an industrial manslaughter offence on the books. The remainder have introduced the offence or are in the process of doing so, with the exception of Tasmania.
Kym Bills FAICD, chair of the Australian Institute of Health and Safety College of Fellows, and formerly foundation head of the Australian Transport Safety Bureau, says the new law doesn't change the obligations on directors to provide a safe working environment, but it does hugely increase the penalties.
Directors face prison terms — including potential life imprisonment in the Northern Territory — and some state and territory legislation stops directors from being able to seek insurance to cover the financial penalties and legal costs. Even so, the penalties provide an added incentive to directors to check their WHS systems and performance.
"They've got to ensure legal compliance — and that's especially the Work Health and Safety Act 2011 due diligence obligations," says Bills. "Part of doing that is having a strong safety management system with major hazards and risks identified and controlled. You look at your major hazards and risks, you control them and test that the controls are working."
Bills says the manslaughter legislation differs in important ways between states and territories, including different definitions of key concepts and different standards of proof for the manslaughter defence, such as requiring gross negligence or just negligence.
"If you're a director and the company crosses state and territory boundaries, it's particularly tricky."
Bushfires, floods and climate change
Australia's bushfire and flood crisis not only increased pressure on political leaders to act on climate change, it also placed WHS obligations on directors. Sean Wilson, CEO and MD of human resources software and consultancy service Workforce Guardian, says bushfires present the obvious safety dangers of fire and smoke, but there are other considerations for directors, as well. "It's the same as any sort of natural disaster," he says. "Is it safe to get to work? Is it safe to operate within the work environments you're providing? Is it safe to then get home?"
Wilson notes WHS regulations also apply to people who come into the organisation, such as customers and suppliers. There are also psychological aspects of natural disasters to consider, such as trauma. Some staff might not feel safe coming to work even if it's safe to do so, and there is a risk of some people feeling as if they are being bullied into coming to work. For smaller businesses, assessing the impact of disasters such as bushfires need not be a formal process. "It could just be a case of using your eyes and looking out the window or looking at the news," he says.
However, larger businesses will need to be more organised, with policies and procedures in place. It's a point taken up by law firm Squire Patton Boggs in a note to clients. Disasters can pose risks employers generally don't consider in the day-to-day operations, which highlights the importance of having effective and well-known safety policies and procedures in place before a crisis hits. "If employees are required to perform tasks outside their usual scope of work (including helping to restore the workplace in the aftermath of a disaster) employers must first ensure employees have adequate skills and experience to do so," the firm notes.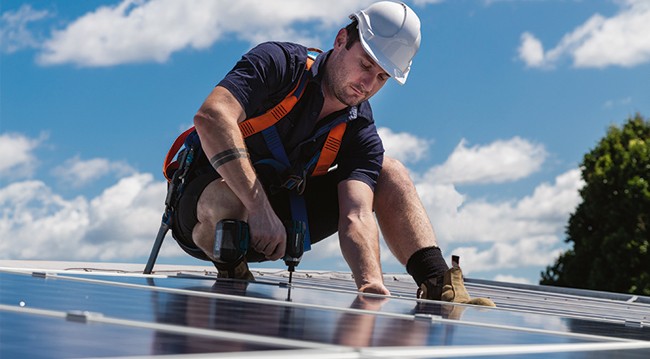 An ageing workforce
As Australians live and work longer, employers will increasingly have to consider how to accommodate an ageing workforce and keep them safe. Carol Kulik, a research professor in human resource management at the University of South Australia Business School, says many older employees stay in employment because they value the work and social interaction — and this cohort is often overlooked in workplace planning. Many of the WHS needs of this group are relatively simple — larger fonts and better lighting to compensate for worsening eyesight, or smaller boxes that are easier to lift — but Kulik says the changes often benefit the entire workforce. "You may find yourself improving the workplace and other groups benefit from it as well."
In terms of WHS for older workers and the specific obligations this puts on an organisation, Kulik says the obligations don't generally kick in until an employee has something that could be labelled an age-related disability. "Those tend to be one-offs."
Company directors should be thinking about the long-term sustainability of their workforce as more workers move past the retirement age.
"One of the things they could do is insist management deliver to them some sort of workforce planning document as part of those strategic documents they deliver," says Kulik. "Start asking for an age analysis and start asking the executives, 'What are you doing about this? Are you prepared for the transition?'"
Lone workers
Lone workers are staff working without other colleagues present, at the workplace or elsewhere. They include people such as a nurse visiting someone at their home, an elevator mechanic servicing lifts at night or even someone who works at home. Working alone, they may not have anyone to help them or raise the alert in a medical emergency, and are more vulnerable to violence.
The focus on the issues of lone workers is increasing for two reasons, says Greg Lindner, founder and director of WorkSafe Guardian — which markets an app to monitor the safety of lone workers and raise an alert if necessary. Firstly, there are more of them. As people work more flexible hours or increasingly work from home, they are more likely to be working alone. Additionally, as companies cut back on staff, they will often send just one person to a job instead of two, particularly in the cash-strapped not-for-profit sector. Secondly, lone workers are showing up in companies' own risk audits, as well as workplace regulators' audits.
Businesses' duty of care to provide a safe environment to their staff extends to lone workers, says Lindner. The industrial manslaughter laws being introduced around the country are also upping the ante in relation to lone workers, as well as WHS generally. A near miss is often the trigger for companies to act on lone workers. For instance, WorkSafe Guardian has one client that had a technician locked in a room overnight after slipping on the floor. Lindner says directors must be aware of the issue and ensure they have adequate reporting processes in place to monitor it.
The NFP and healthcare sectors in particular are doing a good job of tracking their lone workers.
Some companies mentioned in this feature have advertised in Company Director, but have had no involvement in determining actual editorial content.
Industrial manslaughter penalties by state
ACT Crimes (Industrial Manslaughter) Amendment Act 2003. Maximum penalty: 20 years' imprisonment/$200,000 fine for officers; $1.6m for bodies corporate.
Northern Territory Work Health and Safety Amendment Bill 2019 (awaiting royal assent). Maximum penalty: life imprisonment for officers; $10.2m fine for bodies corporate.
NSW Work Health and Safety Amendment (Review) Bill 2019 (awaiting further debate in upper house). Proposes new offence for entering into, or benefiting from, insurance or other indemnities in relation to payment of WHS penalties. Maximum penalty: $1.25m fine for officer; $2.5m fine for bodies corporate.
Queensland Work Health and Safety and Other Legislation Amendment Act 2017. Maximum penalty: 20 yearsˇ imprisonment for an officer; $10m fine for bodies corporate.
Western Australia Work Health and Safety Bill 2019 (awaiting further debate in upper house); Proposes two new industrial manslaughter offences:

"Simple" offence: person fails to comply with WHS duty causing death of a person (requiring a low fault element of "negligence"). Maximum penalty: 10 yearsˇ imprisonment and $2.5m fine for an officer; $5m fine for bodies corporate.
"Crime" offence: person has a WHS duty and engages in conduct, with a knowing disregard, likely to cause death of an employee.

Maximum penalty: 20 yearsˇ imprisonment/$5m fine for individual; $10m fine for body corporate.

South Australia Work Health and Safety (Industrial Manslaughter) Amendment Bill 2019 (second reading of bill adjourned); Proposed industrial manslaughter offence where an employer (or an officer of the employer) is in breach of their duty of care and was "recklessly indifferent" as to whether their conduct would create a substantial risk of serious harm, causing the death of a worker. Maximum penalty: 20 yearsˇ imprisonment for individual; $1m fine for bodies corporate.
Tasmania (industrial manslaughter is not currently an offence)
Victoria Workplace Safety Legislation (Workplace Safety and Other Matters) Bill 2019 (passed 26 November 2019). The new offence will require a fault element of "gross negligence" on the part of an officer or body corporate where their conduct causes workplace death. Maximum penalty: 20 yearsˇ imprisonment for individual; $16.5m fine for body corporate.
This is of of your complimentary pieces of content
Already a member?
Login to view this content