Few people know culture like global analytics platform Culture Amp. Founder and CEO Didier Elzinga shares the 3 things boards can do to get clear on culture.
Most boards don't care about culture. That's the controversial and not necessarily widely shared opinion of Didier Elzinga, co-founder and CEO of fast-growing employee feedback and analytics platform Culture Amp. The global business, which has its headquarters in Melbourne, has surveyed more than 1.2 million employees of 1600 clients including Airbnb, McDonald's, Mercy Health, Nike and 12 AFL clubs, giving Elzinga plenty of insights into what the best — and worst — companies are doing. "Boards don't ask things like: What type of culture are we creating for people? What's it like to be a frontline manager in this company? How inclusive are our hiring practices?" Elzinga says. "They think culture is an operating-level issue and all they care about is results. If the executive team is only hearing that message, they're also hearing 'whatever the cost'. The board has an important role in drawing the line on what the organisation will not compromise on."
The starting point, according to Elzinga, is for directors to ask for data on how employees feel. The top thing to look for? Strong scores on learning and development. "This is the number-one driver of engagement across every company," Elzinga says. "If I believe that this company is a good place for me to be in my career, I'm much more likely to be engaged. There's an old adage that people don't leave companies, they leave managers, but the data shows it's a lot more nuanced than that."
Culture clubs
Elzinga, who has a software background and previously ran visual effects company Rising Sun Pictures, says the companies with the strongest cultures are those that see themselves as places that grow people. He quotes Netflix's former chief talent officer Patty McCord saying: "we want to be a company that it's great to have come from." And Robby Kwok, vice-president of people at global collaboration hub Slack, stating that the company wants to be: "an inflexion point in people's careers".
"It's that whole idea that we want to be a place that you'll be in for as long as it's the best place for you to be — and then we'll help you get a great role somewhere else," Elzinga says. "In the long run, that strategy is successful because it attracts people who are growing quickly."
Another insight from the data is that culture is unevenly distributed across organisations. Elzinga says the core culture that a company desires often already exists, but only in pockets. "Often the value is in working out why one team is really engaged, but another is not," he says, adding that tools such as data analytics and artificial intelligence (AI) can help companies focus on where the problem areas are.
While Elzinga cautions there's no such thing as a perfect culture — "that's a cult" — the best companies hold up a mirror to themselves and are accountable for what they see. "They also have the vulnerability to admit when things aren't the way they want them to be," he says, noting that the board can play an important role in asking executives what the key issues are and what can be done, rather than berating them for creating a toxic culture.
Culture Amp's data also shows that companies must be very clear on what sort of culture they are trying to build. Is the focus on innovation, inclusion, open communication or something else? "Everybody says we're building a performance culture," Elzinga says. "OK, but in what way? One of the questions I like to ask CEOs and boards is: 'what are you willing to hurt for?' Not 'what are the things it's nice to have on a good day?', but 'what would you hurt for and when is the cost too high?'."
Recently, Elzinga worked with a company that prided itself on being number one in its field. When he asked the CEO what she would be willing to be number two for, she said it was a very confronting question she'd need to consider deeply. "Good boards are having these nuanced, vulnerable, powerful conversations about where to draw the line."
On the flip side, Culture Amp's data shows that companies with poor cultures usually have a win-at-all-costs approach.
"That will come back to haunt you," Elzinga says. "Culture is there whether you choose to do something about it or not. And boards need to accept that the way they're acting makes them complicit in what's happening. They can't just say there were some rogue people in the company and the board didn't know what they were doing. They were doing it because of the environment."
Data gathering
As to how the board gets the right data, Elzinga says that the first step is to make it clear that understanding how employees feel is important to the board. It's not asking the CEO for a report that no-one discusses, it's about conversations with senior executives about culture and getting the same level of data around that as is available for other performance measures.
For most companies, the starting point is a staff engagement survey. Elzinga says the best companies use this to intentionally describe the experience they want people to have, which signals that it's important. For example: "My manager cares about me as an individual" or "I would recommend this company as a good place to work". "Good companies are thinking very carefully about what they're asking and they're looking at how they're holding themselves to account."
While the survey provides a safe space for staff to be honest anonymously, Elzinga says it's also important to get some level of attribution — perhaps down to five or 10 people — so the data can be acted upon and problem areas addressed.
So how does Elzinga apply all these insights to his own company's culture? He uses the organisation's platform to survey its global staff of 259 employees quarterly, he doesn't pay sales commissions, and he begins employee inductions by quoting Yeats' poem, Aedh Wishes for the Cloths of Heaven, to emphasise that the company's top value is having the courage to be vulnerable. The final two lines sum up his message: I have spread my dreams under your feet; Tread softly because you tread on my dreams.
Elzinga is also mindful of advice from a mentor that it's not until you're sick of saying something that people hear it for the first time. "That's probably the key learning for me, just how much I have to keep saying the same thing — like, where do we want to be at the end of next year?"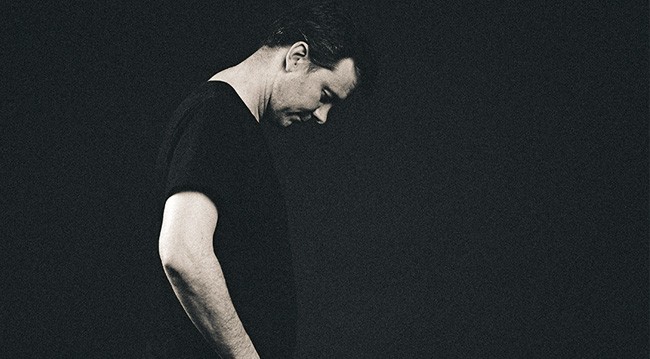 Growth & governance
The biggest cultural challenge for Culture Amp, which started up in 2009 with four desks in a Melbourne co-working space, is rapid growth. In July, it raised US$40 million, one of the year's biggest capital raises, taking its total over four funding rounds to US$75m. The company's staff numbers double each year — requiring frequent office moves — so at least half the staff are new every year and haven't learned "the way we do things around here". Another challenge is diversity. Culture Amp was founded in 2009 by "four white, male, IT brunettes — that's zero diversity, on any measure," Elzinga says. "Owning that and improving it has been a constant thing and we're not where we need to be yet."
On gender diversity, Culture Amp has a 50-50 split in the company's first four levels, but only one female senior executive out of six. Recently, the company appointed its first female board member, Roli Saxena, vice-president of sales and business operations at edtech startup Clever Inc. She's also the first independent director as Culture Amp transitions from a founder/investor board to what Elzinga calls a "proper working board". The board has two founder seats, one for the CEO and the other rotating yearly among the co-founders, three seats for venture capitalists and a second independent seat.
"As a founder and an entrepreneur, it's very easy to think of the board in terms of control rather than whether we have people whose job it is to be board directors, not just representing someone's interests," says Elzinga, who has sat on boards for more than a decade, including Tourism Australia and the Atlassian Foundation.
Elzinga says his aim has always been to build a "culture first" company, after realising that his previous role (CEO of Rising Sun Pictures) often seemed like being a psychiatrist. "What I care about most is the type of company we are. Twenty years from now, I want to be proud of what people did after they left Culture Amp — that this diaspora of people went on to do amazing things and we played a pivotal part."
Three things boards can do about culture
Admit you don't always know: There are no easy answers with culture so it's OK to feel out of your depth. As a director, you must create space for management to have the conversation with you. Ways to do this include Dr Tatyana Mamut's model of culture risk, which directs the board's attention to five strategic risks around culture and helps identify the most important to focus on.
Include culture in standard reporting: Many companies don't report to the board on culture at all. Ask for a standard reporting deck with the key metrics you need to understand what is happening in the organisation and where its culture journey is going. Fields where drivers are better understood, such as sales or safety, can provide a roadmap. Ask the executive team to identify metrics the board should know about relevant to where the business is going.
Make culture part of your committee structure: Rather than create a new committee for culture, look at whether you have a committee already making decisions that affect the culture of the organisation — the remuneration committee is a good place to start. Ask questions such as: "is our remuneration model aligned to the type of company we want to be?" Once you know what type of culture you have, you can start to think about the risks of that culture and what needs to change.
This is of of your complimentary pieces of content
Already a member?
Login to view this content