Though the tourism industry has been hit by the pandemic, the Sunshine Coast is confident of its future with the help of infrastructure investment and entrepreneurship.
Mark Paddenburg GAICD headed to the Sunshine Coast in 2012 for a sea change. The former manager of InvestQueensland and former business policy adviser to Queensland Premier Peter Beattie had two children under five and he and his wife were keen for more work-life balance. "I heard that the Sunshine Coast was a great place for tourists, agribusiness and housing construction and offered a terrific lifestyle," he says.
Global connections
The Sunshine Coast International Broadband Network project offers business and residents what is claimed to be the fastest data and telecommunications transmission from Australia's east coast to Asia, and the second-fastest to the US.
Constructed by Singapore-based RTI Connectivity, a 550km submarine fibre optic cable now connects Maroochydore to the 9600km undersea cable running from Japan via Guam to Sydney. This allows business from Hong Kong and Tokyo to bypass Sydney and connect directly.
Sunshine Coast mayor Mark Jamieson says the project — jointly funded by the council and the Queensland government — has brought 864 new jobs and $927m of investment to the region. He hopes it will encourage big data users such as Facebook and Microsoft to relocate their Australian investments.
What he discovered far surpassed his expectations with a thriving community of entrepreneurs looking for extra inspiration, guidance and global opportunities. The region had so many people working in small businesses that by 2016, the national census found Noosa had the highest percentage of people working from home in Australia.
After eight years, Paddenburg has just stepped down as CEO of the Innovation Centre Sunshine Coast where he used his skills to help startups develop their strategies. Since 2002, the centre has helped more than 280 startup and high-growth companies to develop and scale. Since the onset of COVID-19, it has been running many services remotely. Paddenburg says access to talent and R&D at the University of the Sunshine Coast continues to be invaluable.
"Ninety per cent of entrepreneurs fail by year four," says Paddenburg. "It can be a lonely journey and the innovation centre provides a community of support, including mentors, space to work singularly or collaboratively, a media and podcast studio and valuable networking opportunities."
The 2008 global financial crisis hit business and investment in the region hard — even the Irwin family's Australia Zoo in Buderim scrapped a planned expansion and cut 20 full-time roles from its 600 staff as international tourism numbers fell. But since then, things have turned around for the Sunshine Coast, with demographer Bernard Salt AM predicting the region will continue to boom with a population rise of 76 per cent by 2054 from its current 330,000 to well over 500,000.
"COVID-19 hasn't hit the Sunshine Coast any harder than other regions in Australia," says Paddenburg. "We have many good people working from home and COVID-19 has been a catalyst for this trend. Many staff are proving they can work efficiently and with high productivity from home and with ongoing infrastructure investment, I'm certain this will continue after the crisis."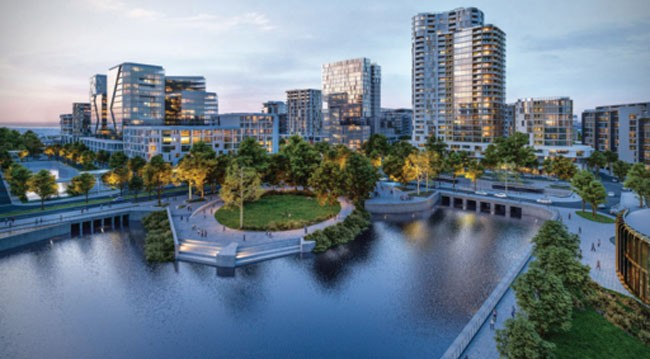 21st-century community
The Sunshine Coast has regularly earned a slot on the Intelligent Community Forum Smart21 list since 2014. The list recognises "global communities deemed most ready for the 21st century".
Sunshine Coast mayor Mark Jamieson GAICD worked in the media for 30 years at APN Australian Publishing in regional Queensland and Brisbane. Having won a third term in the March local government elections, he says despite the area's reliance on tourism and hospitality, infrastructure programs are booming. "Many restaurants and bars have had to close, or sell takeaway only, but it's not all bad news. The construction sector is still operating and there are eight cranes on the Maroochydore-Mooloolaba skyline. The health and education sectors are large employers and the university and hospital are still operating."
However, Jamieson concedes that discouraging domestic tourists over Easter was a tough call. He says the council has not cut rates, but acknowledges this would be a consideration in the council budget to be presented in June. "Cutting rates means cutting staff, so you have to weigh up the balance of that decision."
Jamieson first visited the coast north of Brisbane in 1975 when the area was a hippie holiday spot among a string of small communities, with little infrastructure or connectivity between them. Sugar cane, tourism and retail were the core businesses. In 1967, Maroochydore, Noosa and Landsborough Shires had voted to adopt the brand "Sunshine Coast" — previously, the region was known as the north or near north coast (of Brisbane). In 2011, the Sunshine Coast population was estimated at 267,000, while unemployment stood at 7.1 per cent. In August 2019, the population had risen to 313,000 with unemployment at around 5.7 per cent.
Average household income has also increased from 22 per cent below the Queensland average in 2012 to eight per cent below the average now. "The GFC hit the area hard," says Jamieson. "It was clear the region couldn't survive on agribusiness, tourism and retail alone."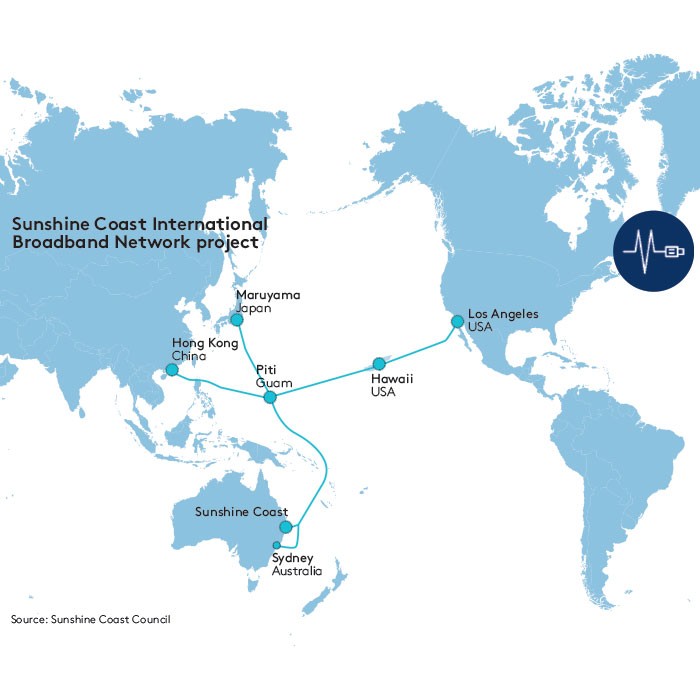 Jamieson was first elected mayor in 2012 and launched a 20-year plan to change the region's focus to health and medical, education and research, aviation and aerospace, tourism, sport and events, and knowledge industries. He doesn't use the term "Silicon Beach", but many in the growing tech/entrepreneurial space do. He says the biggest change has come from "giving the community confidence".
Among council plans is the development of the city centre of Maroochydore, which will create a space for staging major events — among them part of the Queensland 2032 Olympic bid.
While Qantas and Virgin suspended flights to the Sunshine Coast Airport at the end of March, there are plans to resume in mid-June, which is also when the new $340m airport runway is planned to open. Ross Ullman, project director for the Sunshine Coast Airport Expansion project, which was funded by the council, says the longer, wider runway will allow for an increased range of direct flights. "It's the linchpin project for business opportunities in the region," says Ullman.
The airport hopes to cater to international flights from 2021. The council claims it has the potential to attract more than two million passengers and boost tourism and local exports.
This is of of your complimentary pieces of content
Already a member?
Login to view this content