In its 40th year of self-government, the Northern Territory is working with business in a bid to boost investment and population growth.
Go north. There's a big regional market in the offing and boundless possibilities. That's the message from the Northern Territory, keen to roll out the welcome mat. While the big promises, hopes and unfulfilled expectations of the past have left some sceptical, there is a renewed focus between the NT government and a business community keen to diversify the economy, attract new private sector investment and grow regional markets.
At a time when Australia's population has cracked the 25 million mark, capital city roads and transport are jammed and infrastructure is under pressure, the NT government is emphasising the region's competitive strengths — short commutes, space to grow, cultural diversity and rapidly growing connections with nearby Asia.
With a population approaching 246,000, the Territory fits one per cent of the nation's population into 17.5 per cent of its land mass, and its capital is within five hours' flying time of a population of 400 million to the north.
Among initiatives to better position the region, the NT government has developed an Economic Development Framework with substantial business input and committed $1.45 billion to infrastructure development. Its Buy Local Plan aims to ensure the government's annual $3b spend on goods, works and services benefits the Territory.
The Economic Development Framework, released in 2017, outlined the actions needed to accelerate growth with six levers of development — natural resources, people, capital, connectivity, enterprise/innovation and improving liveability. Five sectors were identified for immediate growth — agribusiness, tourism, energy/minerals, international education/training and defence; five sectors for development priorities — tropical health/research, creative industries, renewable energy, the environment, and human services.
Need to act
Ian Kew FAICD is CEO of NT Airports, which transits nearly three million passengers a year. He says with the economy slowing, it's vital to keep things moving. Over the past decade, the NT economy grew rapidly on the back of major infrastructure projects such as INPEX Australia's $54b Ichthys LNG plant. Gross state product (GSP) grew more than 40 per cent to $23.6b; the workforce rose 34,000 to 140,000; and the population grew 17 per cent to 245,000.
In August, INPEX announced it had commenced production. The shift from construction meant the winding down of its fly-in/fly-out (FIFO) workforce from 10,000 to less than 400 workers. This is impacting local business, property and business confidence. Exports from the plant will make a healthy contribution to Territory output over its 40-year lifespan, but a contraction in final demand is forecast (see table, page 79).
"From a business perspective, if we weren't going to do something to generate demand, it would impact airlines," Kew says. That also has an extensive knock-on potential to the local economy.
Darwin Major Business Group
In early 2017, Kew formed Darwin Major Business Group, a ginger group of senior executives, which represents 14 companies that directly employ more than 4200 staff and spend up to $500m in capital each year. They share data and provide a co-ordinated voice to policy and direction. Members include Hannon Group, Darwin Convention Centre, Airnorth, Halikos, GPT Casuarina, Sitzler Constructions, Paspaley, Genesee & Wyoming Australia, and Sky City. The group submitted nearly 24 policy and project changes to the Economic Development Framework, which were adopted when it was released.
Kew says the previous government got a lot done, but didn't bring the community along. He adds that this government has been consultative, but slow to make decisions.
Denys Stedman, the NT's Buy Local Industry Advocate, says the Major Business Group has been a significant force. "There are times when people have to stop looking at the government to fix things and just get on with it."
The group has been behind initiatives such as the successful #FacingNorth event in Canberra, which showcased the strengths of the region to federal politicians. "Most politicians have never been here and don't understand," Kew says.
In August, they built on that approach, partnering with the NT Government to take a large delegation to Shenzhen City in Guangdong Province for #ReachingSouth. Donghai Airlines had begun twice-weekly flights from Shenzhen to Darwin earlier this year and the delegation received strong, positive interest. The group meets monthly and gets a regular scorecard on government progress. It has also formed a strong relationship with NT Chamber of Commerce and Industry.
Regional links
Kew is gradually filling out a long-term master development plan on 100ha around Darwin airport and is building regional connections to capitalise on passenger and freight markets. Construction is due to begin mid-2019 on a cold storage facility and vapour heat treatment plant to support freight exports. It will enable the export of fresh quality agricultural produce to South-East Asian markets and directly to China.
Plans are being finalised for a national critical care and trauma response centre to stockpile equipment for responding to international incidents.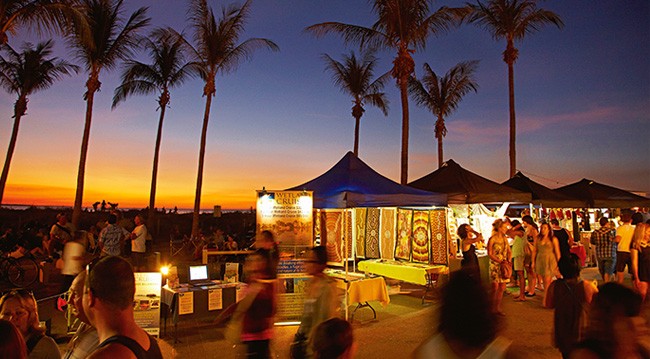 "We are as a group pushing hard on the things that will make a difference," Kew says. Now we are looking at what we want from the federal government and what it can do to support us."
Andrew Hopper GAICD, deputy CEO of the Department of Tourism and Culture, says over the next two years, the NT's Turbocharging Tourism initiative will see more than $103m invested. Construction has already started on Darwin's first five-star hotel. The target is a 53,000 annual increase in leisure tourists and an additional $345m spend.
And in acknowledgement of the region's growing strategic geopolitical importance, NT defence infrastructure spending is forecast to grow to $20b over 20 years.
People power
Chief Minister Michael Gunner GAICD recently emphasised that "few things could be more important for the NT than sustainable population growth." A major rebranding exercise — "The Territory, Boundless Possible" wants to shift perceptions stuck in the days of Crocodile Dundee and media reports of remote disadvantage.
The NT population strategy aims to attract in-demand workers and their families. The goal is to return the population growth rate to its historical long-term average of 1.4 per cent (currently estimated at 0.6 per cent). It is offering financial incentives for workers with priority skills, and payroll tax cuts for businesses who replace traditional FIFO workers with local employees.
Unfinished business
Directors and business leaders discussed constitutional recognition of Indigenous Australians at the recent Garma festival.
The Northern Territory's Garma Festival of Traditional Cultures is one of Australia's most significant Indigenous events. It attracts 2500 people a year to a four-day camp at Gulkula in north-east Arnhem Land to learn about Yolngu culture and discuss issues facing Indigenous Australians.
In August, directors and senior executives from organisations including Lendlease, Woodside, Qantas, Telstra and BHP Foundation attended Garma, whose major theme was "Truth-telling". Djapirri Mununggirritj, a Yolngu elder from Yirrkala who, with Reconciliation Australia, hosted a group of senior women directors and executives, says Garma is about education, sharing knowledge and understanding — "at Garma, we say 'come with me — I'll learn from you, and you'll learn from me'.''
Key forum discussions were held with local and national Indigenous leaders and politicians, with topics including treaties between Indigenous groups and state and territory governments (Victoria is progressing and the NT is working on a treaty process with four land councils).
Speakers included Yothu Yindi Foundation chair Dr Galarrwuy Yunupingu AM, Cape York Institute for Policy and Leadership founder Noel Pearson, Indigenous Affairs Minister Nigel Scullion, Marcia Langton AM, and co-chair of the PM's Indigenous Advisory Council Andrea Mason OAM.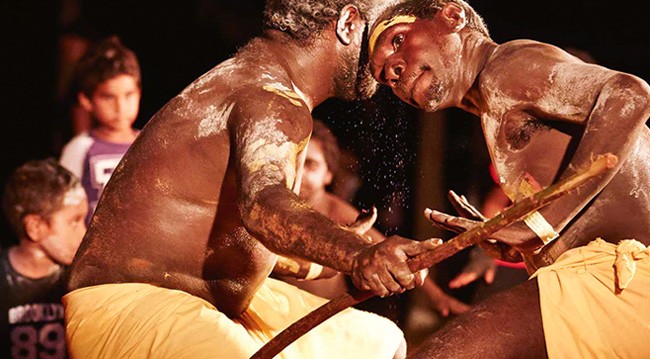 Constitutional recognition was a hot topic. In 2017, the Referendum Council's nationwide consultation with Indigenous people on constitutional recognition resulted in a historic national consensus on reforms — the Uluru Statement from the Heart. Indigenous people sought a First Nations Voice to be enshrined in the Constitution, and the establishment of a Makarrata Commission to lay foundations for a treaty between federal/state governments and First Nations people.
Former Prime Minister Malcolm Turnbull declined to set up the commission on the basis it would be seen as a third chamber of parliament and incapable of passing a referendum. The issue was referred to a Joint Select Committee on Constitutional Recognition Relating to Aboriginal and Torres Strait Islander Peoples in March. The committee received nearly 400 submissions.
Karen Mundine, CEO of Reconciliation Australia, said significant public engagement on the issues suggested a growing desire for the parliament to make real progress.
"The lack of progress is not the result of a lack of support for constitutional change among the broader community," said Mundine.
Outback entrepreneurs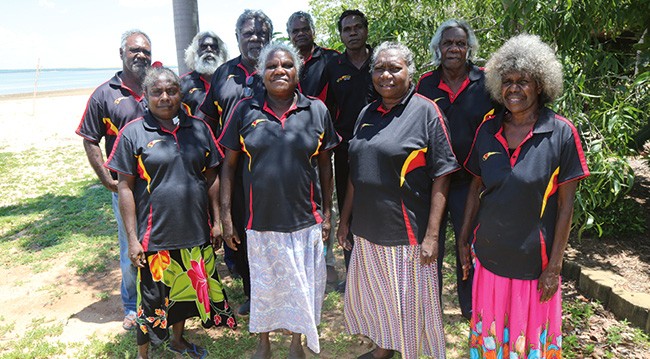 One of Australia's largest Indigenous corporations, ALPA is working in remote parts of Australia to boost training, entrepreneurship and economic opportunity in local communities.
At recent Aboriginal Leadership and Governance Forum, Northern Territory MLA Ngaree Ah Kit said that, more than ever, communities are talking about working with two forms of governance — Indigenous traditional governance structures as well as those of non-Aboriginal organisations.
Well known inside the NT, the Arnhem Land Progress Aboriginal Corporation (ALPA) works to get the best from both. ALPA was established in 1972 as a cooperative of community stores in seven Arnhem Land communities, initially under the Methodist Overseas Mission Commission, running rudimentary stores out of tin sheds.
Today, it operates modern air-conditioned stores offering a wide range of products, including fresh fruit and vegetables, in 27 locations across 20 language groups in Arnhem Land, the NT and Far North Queensland. It runs mechanical workshops, building and furniture businesses, school attendance programs and two accommodation lodges, and provides training and labour hire.
ALPA operates its retail stores for the benefit of its five member communities — Galiwin'ku, Gapuwiyak, Milingimbi, Minjilang and Ramingining — aiming to enhance social and economic development while reflecting cultural values. A portion of funds are returned to the communities for their benevolent purposes including funding funerals, school buses, festivals and sports activities.
The organisation's core principles are to train and develop skills to create viable commercial businesses; building capacity to improve the economic environment, maximise local employment opportunities and reduce welfare dependency. Profits are reinvested. Strong governance and a board with a clear vision has supported ALPA's recent diversification into those businesses. Its auditors recently confirmed revenues of $104m, net assets of $58.7m and a surplus of more than $8m in 2017–18, making it the first Indigenous corporation to exceed the $100m revenue mark.
ALPA CEO Alastair King OAM FAICD says it is the result of a long-time working partnership between Balanda (white Australians) and Yolngu. "Through patience and hard work they are kicking goals for their people and community."
King was born in Glasgow, Scotland, emigrating with his family to Perth in 1968. After 11 years with Coles, King joined ALPA as a store manager on Milingimbi Island, north-east of Darwin, in 1994, a year after Reverend Dr Djiniyini Gondarra OAM had become chair. King was appointed CEO in 2000. He acknowledges it's not normal for a CEO or chair to serve for such a long time. "ALPA gets into your blood. The energy and motivation comes from the fact that it is always changing. Working in a commercial Indigenous corporation and cross-culturally is challenging but incredibly satisfying."
Governance
ALPA's board is made of 10 directors (50–50 male/female), two from each of the five member communities — a traditional landowner representative and a community representative, usually nominated by the local store committee.
There is a long-established directors' code of conduct, strategic plan and investment strategies, and clear guidelines and responsibilities between board and management. A Yolngu translator helps with delivering presentations to the board in Yolngu Matha (the language of NE Arnhem Land), explaining financial matters, policy, legal requirements, organisational structure and governance issues. ALPA uses a "money story" to give a visual, readily understood explanation of profit-and-loss statements and budget planning.
"Language is one thing ensuring conceptual understanding is the most important outcome.
When this is successful, directors can make informed and considered decisions for the corporation," King says. "Our directors often consider the information we give them in the context of Yolngu traditional concepts and culture."
ALPA began diversifying in 2014, running employment programs for the government's Community Development Program. Among its new businesses are Dinybulu regional services, Bukmak Constructions, Manapan Furniture (developed with the support of Melbourne businessman Mark White, who arranged for designers to collaborate on high-end corporate furniture, including board tables) and Rulku Lodge, an accommodation joint venture with local families. It aims for businesses to be incubators for local entrepreneurship.
ALPA now employs more than 1000 people, maintaining Indigenous employment of more than 80 per cent of the total workforce. However, you must manage that growth, says King. "We had a structure that really worked well as a single-industry entity, now we are a multiple-industry entity with four divisions — retail, community services (government contracts), small business and corporate services."
King has strong views on generations of wasted talent and money and inconsistent, ineffective policy. "We have one employee who has been at ALPA for 40 of 46 years. He'll say, 'Yep, they tried that in '74, '89 and the '90s'. There's no-one who's been in government for that long, who knows this. It's not about a lack of investment by the government for 46 years. It's lack of a plan and effective spending that comes out of making policy at Aboriginal people instead of making it with them. This is hard work, but there is steady progress."
This is of of your complimentary pieces of content
Already a member?
Login to view this content