From ensuring your board has a strong focus on strategic risk to developing a cyber strategy, Tesla chair Robyn Denholm reflects on leadership and governance lessons.
When Robyn Denholm MAICD left Juniper Networks in mid-2016 after nine years as its CFO/COO, she intended to take a year off to play golf and consider her next career steps. Things didn't go exactly to plan. Within months, she was offered the role as Telstra's chief operations officer — she accepted, and returned to Australia after being in the United States for almost 17 years.
In late 2018, three months after being announced as Telstra's CFO and head of strategy, she was asked to take on the role as chair of automotive and energy disruptor Tesla — she accepted.
Denholm had joined the board of Tesla in 2014 to chair the audit committee. In November 2018, she was asked to take over as chair after co-founder, CEO and then-chair Elon Musk stepped down as part of a settlement with the US Securities and Exchange Commission after he posted tweets about his proposal to take the listed electric-car maker private.
For eight months she juggled roles as Telstra CFO and Tesla chair until leaving Telstra at the end of June 2019.
Sydney-based, Denholm had been visiting the US at least twice a quarter since becoming chair. Now she engages online with early morning video and phone calls to executives and fellow directors — who beside Elon Musk and his brother, Kimbal Musk, include Oracle founder Larry Ellison and James Murdoch. The strong professional relationships she forged face-to-face with fellow directors and the executive team have sustained her ability to connect and communicate online throughout the pandemic, says Denholm. And just to be clear: she likes cars, red cars, electric Teslas. She's now onto her third.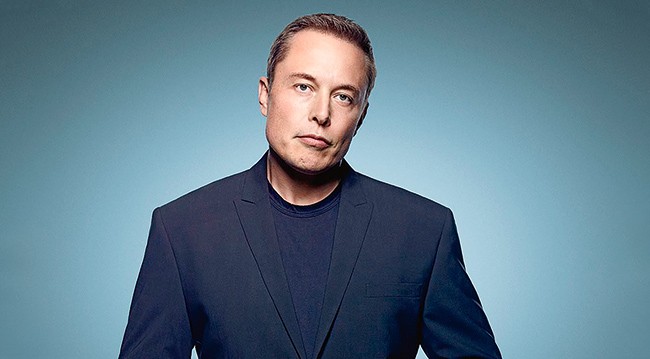 Risk and reward
At Telstra, Denholm had oversight of a program to modernise the company's IT systems and telecommunications networks, ensuring they were future-ready and 5G-enabled. She also managed the delivery of Telstra's commercial agreements with NBN Co. The catalyst for her return to Australia was family, says Denholm, but she was also eager to share her experience of innovation with local firms.
In the foreword to the StartupAUS Crossroads 2020 report, billed as "an action plan to develop a world-leading tech ecosystem in Australia", Denholm advocated for a more mature approach to risk, quoting US founding father Thomas Jefferson: "With great risk comes great reward."
Denholm argued that while fundamental to an innovative and growing economy, "the willingness to take risks… is not fully ingrained in the Australian mentality. Yet. Maybe it is that we have become complacent as a result of 25 years of unprecedented uninterrupted economic growth."
Robyn Denholm on catalysing innovation
Work with the management team to discover areas where they have good ideas; give them room to experiment and fail fast and move on. Or iterate on the idea until they are satisfied they should be going in a particular direction.
Invest a certain proportion of expenditure on R&D every year, irrespective of industry. Spend time reviewing the progress, the successes and failures of R&D.
All industries are going through some form of innovation or disruption. Learn what startups are doing in the space or adjacent spaces to see what trends the company is missing or ignoring.
My favourite technique is to have the board role-play during strategy reviews. Put them in the shoes of competitors or startups. What would they do if they had a blank sheet of paper?
Pause then rewind
The pandemic put paid to Australia's long run of growth. When Company Director spoke with Denholm, Australia had entered its first recession since 1990–91. That was when Denholm was working for Toyota in Australia, and five years before she first headed to Silicon Valley. So, does she still want directors to hone their appetite for risk, to invest in long-term R&D, partner with innovative young companies and adopt new technologies fast? You bet.
"That is as relevant today as it was then; in fact more so," says Denholm. "Because with a world that has changed, and an Australian economy that has changed significantly because of COVID and the bushfires before that, it is more incumbent on boards to make sure their businesses are looking at the upside as well as the downside potential of using new technologies.
"There are four quadrants of risk: the financial, regulatory, compliance-related risk, and then strategic risk. A lot of boards spend a lot of time on the first three because they are easier and more tangible to measure and manage in the short term. The strategic risk is the most important risk. Particularly in a technology company, you can do really well on the other three and fail on the strategy — and the company won't be around anymore."
Denholm says it's critical that boards focus more on strategic risk, on what is happening in the marketplace and what startups are doing. To ask: "What would you do if you had a blank sheet of paper and no legacy encumbrances?" To ask: "What would you do differently if you didn't have the success that you have had to date?"
She emphasises that the prosperity Australia has enjoyed over the past 30 years means the nation is due a rethink from both industry and government about how Australia should look 30 years hence. The combination of the pandemic, geopolitical flux and environmental concerns makes 30-year horizons feel extraordinarily distant, but that should not daunt directors, says Denholm.
"You may not get it right in terms of the trends over the next five, 10, 30 years. But you at least have to have a point of view and then check in with that point of view over successive revisions of your strategy; you do have to take a long-term horizon," she says, adding that the environmental, social and governance (ESG) aspects of the strategy must also be considered. To do that she recommends directors spend time with startups in their industry — or an adjacent one — and embrace diversity of thought.
Pushing the boundaries
American company Tesla Inc was founded in 2003 by CEO Elon Musk, JB Straubel, Ian Wright, and engineers Martin Eberhard and Marc Tarpenning. Named for electricity pioneer Nikola Tesla, the company's stated mission is to "accelerate the world's transition to sustainable energy". Tesla's products include electric vehicles, solar energy and battery storage and it has an R&D interest in aerospace manufacturer SpaceX, also founded by Musk.
Musk has a reputation as a rule breaker, but there's no denying he is a big-picture operator. Australia witnessed his maverick approach in 2017 when, after a Twitter exchange with Atlassian co-founder Mike Cannon-Brookes, Musk vowed to construct the Hornsdale Power Reserve battery in South Australia — to help address the state's chronic energy shortage — within 100 days or build it for free. It was built on time.
Tesla sells and services its electric vehicles primarily online and has four factories and assembly plants located around the world (with two more under construction). These include its giant "gigafactories" in Nevada, New York and Shanghai that produce electric motors and battery packs in an environment that uses technology including AI and machine learning to minimise time, manage efficiency and reduce wasteful energy use.
In 2019, the company sold 367,200 vehicles to reap US$24.6b in revenue. Tesla is certainly riding a wave of positive investor sentiment, convinced its philosophy is the way of the future. In July 2020, it became the world's most valuable automaker, worth US$209.47b — US$6b more than the previous titleholder, Toyota. The Japanese car manufacturer's comparable figures were 10.46 million sales and US$281.2b revenue.
Tesla AGM
During Tesla's September AGM and Battery Day, a virtual event that attracted 270,000 online viewers, Denholm — who is one of just two women on Tesla's nine-person board — noted that the "board members pride ourselves on adaptability and diversity of thought and experience."
She expects that new ways of working forced by the pandemic will prompt more diversity. "If you have technology that encourages broader participation with different demographics and socio-economic groups, it creates more opportunity and innovation," she says. "We will look back and say, 'Yes, there was a pandemic, economic disruption, but look at the innovation that has come out of it.' History has proven that before and that will happen again." However, Denholm also acknowledges, "there is always a risk that people will retreat to what they are comfortable with."
That, she says, would be folly. "A board plays a significant role to ensure a company culture enables it to focus on innovation. Although not obvious, innovation and 'permission to fail' go hand in hand. A board expecting to have everything be successful all the time can stifle innovation. If you're innovating as a company, you're going to have some failures… Obviously, ensuring the 'blast zone' of the failures are contained is really important, but from a culture perspective, it is really important to celebrate the successes and the failures that help to progress the company forward. It's also important to note I'm talking about experimenting and innovating in the strategic and operational pillars, primarily."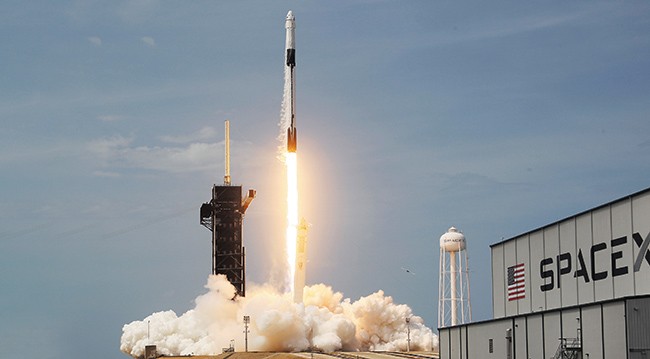 Life lessons
Denholm was born in Australia, the middle child of immigrants. In the 1950s, her parents emigrated to Australia, had three children — a son and two daughters — and ran a service station in Milperra, on Sydney's south-western fringe. "I was quite fortunate that I grew up having discussions about business and politics around the dining room table," says Denholm. "My dad spoke five languages, my mum speaks three. We grew up in a household that was a little piece of Europe in the heart of Australia. What friends were over depended on what language they were speaking."
When they weren't entertaining friends, she says, "We ate, slept and drank business. The lesson for me, for a small or a large business, is that it is all about the people. It doesn't matter whether it's a tech company doing big things on a global scale or a family business — it's all about people, the motivation of people, making sure they are looking after their customers, looking after the way they do business, making sure the right incentive structures are in place. To me, it is all about people."
She admits that engaging with people, strangers particularly, hasn't always been easy. After completing a degree in economics at the University of Sydney, she took up a graduate position at Arthur Andersen. On her way to a client cocktail party, she was physically ill because of the stress. She says, looking back, she would tell her younger incarnation not to worry so much — and not to place too much stock in career planning. "Every time I have had a plan, it hasn't gone that way."
After Andersen, Denholm joined Toyota Australia and then Sun Microsystems in Australia before moving to the US to take up a position with its services division. She later joined telecommunications networking company Juniper Networks.
She was also a board member of ABB before returning to Australia for the Telstra-Tesla soft-shoe shuffle.
"A lot of people ask me about balance — I don't believe you have balance," says Denholm. "You get one life and you have to integrate all the components of the things you want to do and how you do it; you've got to make the most of it. So I'm always trying to jam in 100 times more than you can possibly fit in, which drives my husband nuts. You've got to live life to the fullest."
A world of videoconferencing
When lockdown hit, Robyn Denholm was able to make the transition smoothly. "In terms of doing things remotely, you need to understand the company well. I have a lot of meetings outside the boardroom with key executives, either via videoconference or on the phone, but they were [held that way] before. Pre-COVID, I'd be there at least twice a quarter since becoming chair. There is work in the boardroom meetings, but there is also work outside of that to get up to speed with the industry."
Even prior to the pandemic, there was no "typical day". As Australia starts its working day as the US West Coast enters the afternoon, the time differences are not too punishing.
"It would be much harder if I was on the board of an East Coast company." Her decision not to stand for re-election as a director of European firm ABB was driven largely by the difficulties of maintaining engagement while also taking on her role at Telstra and moving back to Australia.
Directors take the cyber strategy reins
In November 2019, Robyn Denholm was one of six businesspeople on Australia's Cyber Security Strategy Industry Advisory Panel alongside her former Telstra boss, Andy Penn; Robert Mansfield AO, CEO and MD of Vocus; Chis Deeble AO, CEO of Northrop Grumman Australia; NBN chief security officer Darren Kane; and former US Secretary of Homeland Security Kirstjen Nielsen. Their report formed the basis of Australia's Cyber Security Strategy 2020, with recommendations based on a five-pillar framework of deterrence, prevention, detection, resilience and investment in essential cybersecurity enablers.
During a recent AICD cybersecurity webinar, Denholm said all directors needed to engage with the issue. "Not just from a pessimistic view of deterring the bad guys — it's about how we really encourage the digital environment in Australia."
There's no denying that the bad guys abound. The Australian Cyber Security Centre (ACSC) responded to 2266 cybersecurity incidents in the year to June 2020, and received 59,806 cybercrime reports at an average of 164 a day.
"As the statistics prove, the landscape is ripe in terms of different types of cybercrime," says Denholm. "What we have to do as directors and businesspeople is ensure we're putting as much security around our businesses... as we do in the physical landscape."
The transition to remote working makes that even more challenging, but Denholm stresses directors could not abdicate their responsibility around cybersecurity any more than they could eschew financial or health and safety obligations. Not everyone has to be expert, says Denholm. "But it is incumbent on every director to understand what the environment is and how they are tackling it. Ask the questions of the management team: what's their strategy in a disaster? On different boards, I've insisted on seeing a report of the threat vector and what attacks are being detected, successfully defended or not.
"A wise CIO told me there are two types of companies: those that have been penetrated by cyber attacks and those that don't know they have. People are a bit scared when you talk about cybersecurity or tech because it's something they're not familiar with. But the most important thing for me as a director is being curious about the things I don't know everything about."
Denholm says companies need to nurture a cybersecurity-aware culture. She also recommends they join one of the ACSC's joint cybersecurity centres — forums for business (SMEs and corporates) and government to share cyber intelligence and rein in risk.
This is of of your complimentary pieces of content
Already a member?
Login to view this content