Plastic packaging business Pact Group is committed to innovating the manufacturing industry for a sustainable future. The CEO and chair share their strategies for innovation.
For the past seven years in a row, Pact Group has made it onto the Australian Financial Review list of the nation's most innovative companies. Its most recent entry was for developing a wheelie bin made from 60 per cent recycled plastic from milk bottles — equivalent to 250 milk containers, the average number Australian households consume each year. For Pact chair Raphael Geminder, such recognition is validation of his strategy to weave a thick strand of innovation through the company's DNA. Geminder founded the plastic packaging manufacturer in 2002 following a management buyout of a series of assets from Visy, the company owned by his father-in-law, the late Richard Pratt. He wants Pact to be a leader in the cyclical economy, advocating for sustainable packaging, re-use and recycling. Hence, the wheelie bin.
It can be a hard sell. Local demand for Pact's products remains challenging, the company acknowledges, even before COVID-19 took hold. However, the virus wasn't going to stop innovation efforts. It has pivoted several manufacturing and packaging plants to make and package hand sanitiser, with factories working around the clock to meet a spike in demand.
Pact lays claim as the largest manufacturer of rigid plastic packaging in Australia and is the nation's biggest recycler. The company employs 6000 people in 15 countries. Its ambition is for its products to feature 30 per cent recycled content by 2025, which, it says, would keep the equivalent of almost two billion plastic containers out of Australian landfill. Pact has also committed to cease making non-recyclable packaging by 2025 — and by then to offer solutions to reduce, reuse and recycle all single-use secondary packaging in supermarkets.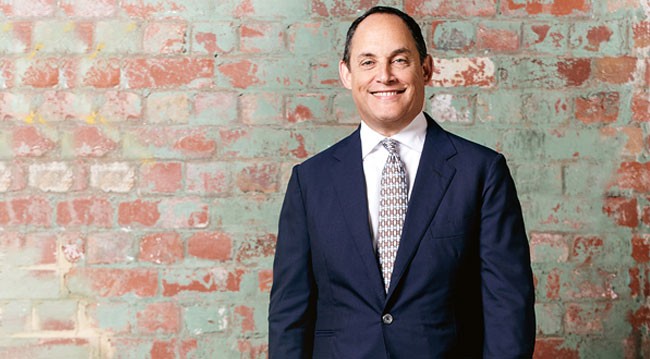 Board support
Pact's quest to constantly fire up ideas and invest boldly demands that its board grapples with the associated risks and rewards of innovation. It does this against a financial backdrop that has been bumpy, with a $290m loss in 2018–19, heavy write-downs and the closure of two plants. Former BlueScope Steel executive Sanjay Dayal was appointed managing director and group CEO in 2019. His brief was to overhaul Pact and return it to profitability.
By February 2020, the company's half-year results were showing signs of improvement, but there was no dividend for shareholders and its share price at the time of writing has been in the doldrums for more than a year. However, according to Dayal, investment in innovation must be non-negotiable. "Here, if you stay on the same product, the same application, you will be finished in five years," he says. "If you want to be successful, you have got to be innovators. This is not an industry where you can stand still. Customers don't expect anything to last more than five years at maximum — maybe three years."
The price of innovation is an acceptance of the inevitability of some failure. For every five ideas that fly, 30 will likely fail, warns Dayal. But as long as a company fails fast and doesn't spend too much money in the process, that is an acceptable ratio for a company such as Pact. However, there are limitations. "You don't want to fail after you've spent $50m. But after you've spent $500,000, that has been in the culture for a while."
Such commitment to innovation still demands a board willing to accept that sort of risk, which is what Geminder has been keen to build at Pact Group. "Most people don't want to be challenged," says Geminder. "They want to be in a cosy environment. They want to be surrounded by people who look like them and say the same things — or say the things they want to hear. I am fortunate. My late father-in-law, Richard Pratt, surrounded himself with people who were impossible — screaming, shouting and yelling. He thrived on chaos and liked surrounding himself with people who would challenge him."
Pact group at a glance
Founded 2002
Employees 6000
Countries 15
Operating sites 110
Market segments >100
Product variants 22,000
Customer base >4000
ASX listed December 2013
2025 targets Aiming for products to feature 30 per cent recycled content
Pact's current board may not be as impossible, but it is diverse by design. In addition to Geminder and Dayal, the board comprises Jonathan Ling FAICD, Lyndsey Cattermole AM, Ray Horsburgh AM FAICD, Michael Wachtel FAICD and Carmen Chua.
"I'm only interested in the welfare of my company," says Geminder. "My job as chair is to surround the CEO with people who can help him to fulfil his role. That doesn't come by having all the same people in the room. Diversity is absolutely critical to the health, wellbeing and appropriate functioning of the CEO role."
The CEO also needs to be committed to innovation, says Geminder. "No matter how innovation-friendly the board is, if the top executive clings to the status quo, your innovation efforts will shrivel. If Sanjay felt innovation was not important, it would die. We have an inspirational leader who understands the importance of innovation and continues to drive that in the organisation. If we didn't have that, it doesn't matter who the founder is and what the board does — if you don't have that in the leader, you can't have it in the organisation. It would be like choosing a leopard and asking it to be a lion. It's not possible."
Innovation in the spotlight
An Australian-first study carried out by AICD in partnership with the University of Sydney Business School last year found a risk-averse corporate culture is preventing boards from prioritising innovation.
The report, Driving innovation: the boardroom gap, comprised an AICD member survey, interviews with directors, and a global literature review.
Directors identified the three greatest barriers to innovation as: human talent shortages (31 per cent); limited financial resources (28 per cent); and the market's focus on short-term financial performance (19 per cent). 
Leopard or lion?
Time will tell which big cat Dayal is, but like Geminder, he believes board diversity is fundamental for innovative companies.
"Diversity — you have to think of it in a slightly broader way," he says. "It's not only about gender, culture or ethnicity, it is also about experience. Our board has a lot of entrepreneurs: our chair and another person who started a company and made it big; we have an ex-CEO of a listed company. Yes, you need gender, ethnicity, diversity and entrepreneurial spirit — that helps to ignite the entrepreneurial spirit of the company because the culture of the company is determined a lot by the board."
Pact's directors certainly have strong pedigree. Cattermole founded and built a successful software company; Ling was CEO of GUD Holdings; Ray Horsburgh was managing director of Smorgon Steel. All understand the importance of investing in the future.
The company's innovation focus is itself the result of a pivot, says Geminder. "[Originally] we wanted sustainability to be the most important pillar in the company and everything we did revolved around sustainability. In hindsight, we were way too early — nobody got it, nobody really valued it — and as it became trendy, all our competitors started calling themselves sustainable packaging companies. Eight years ago, sustainability was a very crowded space and we needed to reinvent ourselves. At that stage, innovation was the single thing redefining everyone. We didn't pivot away from sustainability, but towards innovation and sustainability as our core."
At the heart of Pact's innovation culture is a division called Inpact Innovation. Requiring the business to report what percentage of revenue comes from products that are less than three years old also reinforces the innovation culture. "Innovation is not five guys, it's the process, the culture and the way you do things," says Dayal. "The business has innovation as a KPI — 30 per cent of the products you make should not be more than three years old."
And everyone must play a part, says Geminder. "My father-in-law encouraged me to get as much feedback from the factory floor as possible because great ideas come from people inside the company. He was obsessed with making sure the voice of the people inside the business was loud because they are close to some of the problems and the opportunities. We have implemented a modern suggestion box through Applause, an online tool through which people in the company vote on ideas. It is a very successful program that rewards and recognises great ideas in the company. We have an annual get-together and Sanjay's entire executive leadership group attends the dinners we give. The first prize is $50,000–$100,000. It's meaningful money and we reward and recognise people for great ideas."
Geminder says it's part of embedding innovation and a risk-taking, have-a-go culture. "It's not something you can switch on overnight. It takes years to develop, but is very powerful when you can build it in an organisation."
This is of of your complimentary pieces of content
Already a member?
Login to view this content