Venture capital investors, including CSIRO's Main Sequence Ventures, AirTree Ventures and Blackbird outline the growth opportunities that lie ahead.
As political leaders scrambled to manage their countries' economies during the onset of the COVID-19 pandemic in early 2020, venture capitalists also quickly tweaked their plans. However, they didn't stop investing. Many VCs helped existing portfolio companies adjust their scale-up plans and, in some cases, eyed accelerated growth to capitalise on new opportunities triggered by the crisis.
In March, Phil Morle (below), a partner at Main Sequence Ventures, had 45 meetings scheduled in Silicon Valley. Main Sequence Ventures leverages world-leading research from agencies such as the CSIRO Innovation Fund and is focused on seeding the sectors and jobs of the future.
Morle intended the meeting to be his springboard into the next 12 months of deals. When he couldn't fly to the US as the pandemic took hold, he worried those deals might slip through his fingers and he wouldn't pick them up when he could fly again. But "when" became "if" as border restrictions tightened.
"I decided to keep those meetings and do them virtually," he explains. "And I didn't ask the other person to change. If it was 2am for me, I said, 'That's fine, let's just do it.' I had a couple of weeks in virtual San Francisco and took 100 per cent of the meetings."
At first, some US-based investors signalled they didn't want to invest until the COVID-19 pandemic was over, believing it was hard to invest before they had met the founders. Now, Morle is seeing more of them willing to back entrepreneurs they have only met via video call. He has also heard some of them say they don't intend to fly anymore — as they have realised how much they can get done virtually.
On a mission to feed the world alternatives to meat, Morle says companies making physical products such as some of the food startups he helps — including plant-based "meat" companies v2food and Nourish Ingredients — need to find new ways to present to potential investors. Morle is on the board of Food Agility CRC, Coviu and Main Sequence, among others.
"At the beginning of the pandemic when we tried to move to video, we soon realised it was very hard to get over the lip unless they had a sample of the food, because you can't just describe a taste," he says.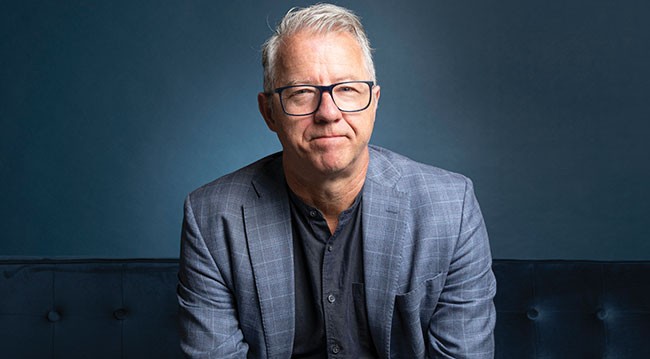 Morle recommends product companies package up faultless sampling experiences — including multi-language tasting or testing guides — and navigate freight rules to get samples into the hands of potential buyers. Fortunately for his clients, most of their competitors are in the same difficult situation.
"You don't have to get on a plane to do a sale," agrees Samantha Wong, a partner at Blackbird Ventures. "You may be working in an industry where it was impossible to get a deal done without a steak lunch and a boardroom presentation, but no-one can do that right now. So it's no disadvantage being in Australia. Now you need to turn that to your advantage and close deals you previously couldn't."
Many of Australia's most successful startups already do most of their business online. Wong cites software powerhouse Atlassian and design platform Canva as examples of outstanding models of global scalability via the internet.
Essential mindsets for scale-up success
Great vision
Simplify your pitch
Think global, think digital
Don't stop experimenting
Do more than one thing well
Bill Bartee, managing director and partner at Main Sequence Ventures, says it's a billion-dollar opportunity. "If we can solve a very hard problem in a very large marketplace, with a product that is difficult to replicate then this is a massive opportunity," he told a recent Advance forum. "These are not apps that are developed over a weekend. They are ecosystems that require taking a risk, and feedback and validation. And the research teams and founders have the resilience and determination to ride the wave. Cleverness isn't enough. We have to be able to execute on that. Being clever without execution is hallucination."
Bartee describes the role of venture capitalists as acting like "a convenor around the science" — a convenor that provides feedback early, works with the founders and supplies risk capital. "You could be creating the next Tesla or Deep Mind out of Australia because we already have leadership in some of these areas, and we have world-leading research coming together," he said.
Innovation
Daniel Petre AO GAICD, co-founder and partner at AirTree Ventures, has advocated ramping up investment in Australia's technology industry for decades, running tech companies and helping more than 50 founding teams build their businesses. He is frustrated with some decision-makers, including government leaders. "There seems to be a weird bias against tech," says Petre. "We've seen cuts to the R&D Tax Incentive and the meta issue is we do not spend enough money on R&D in Australia. During this cataclysmic shift, we see crazy things such as government pushing for more construction jobs. When they're done building, they go away. None of the money is going into training people for high-value tech jobs that won't go away, yet technology is at the heart of any company going forward."
Many smaller technology companies relied on the R&D Tax Incentive to help them scale up faster, and as Petre has often seen, that meant tech startups didn't need to raise as much money from venture capitalists.
Martina Larkin, a member of the executive committee at the World Economic Forum, says in her foreword for Startup Genome's The Global Startup Ecosystem Report 2020, published in June: "As we come to terms with the global pandemic and look to the future, we have an opportunity for a global reset to build a better, greener and more resilient and inclusive future. Innovation, new technologies and scientific discoveries are critical components in this reset."
Some Australian VCs are also looking for purpose-driven entrepreneurs who want to "build the better, greener and more resilient and inclusive future" as described in the Startup Genome report.
"To win in VC you have to be right about what will be successful in the future," says Wong. "But you also need to be contrarian and look in the not-so-obvious areas. The big opportunities are in areas that will solve deep problems for humanity. We need to find the world-class founders who are up for attacking those challenges."
It's a major rethink about what businesses can, or should, be for, agrees Morle. He says meat alternatives have lower environmental impact and faster production cycles. "When demand shocks happen, such as supermarkets running out of mince, you can't make a cow overnight," he says. "It's changing that old way of thinking that a company could either be good for the world or a proper commercial business that made money, not both. The view we've had for a while is that valuable companies are the ones that solve global problems such as climate change, clean air and water, diseases, and not running out of food when there's another global crisis. Now there's also a new urgency to build relevant companies that can help the world live."
Funding challenges
Fresh startups didn't fare so well in the early months of the pandemic, says Larkin, citing research conducted across 100 countries for the report. Less than one-third (28 per cent) of startups saw their funding proceed as normal, and 74 per cent had to lay off full-time staff. Wong says the pause on startup funding was partly due to traditional investment institutions, such as superannuation funds, being unsure about early withdrawals, or if they were overweight alternative asset classes such as venture capital. Therefore, VCs had to prioritise established businesses or scale-ups with the best chances for growth. "People were focused on helping their existing companies and doing comms management with their fund investors," she says. "If a startup was close to the end of cash runway, it was probably trying to do an inside round with existing investors."
Morle reports a couple of companies were about to close rounds, but those deals fell over because the other investors no longer had the capital. "In the first few months, every one of our 25 companies needed to adapt," he says. "It's a lot of work, but it's as simple as changing how they're reaching their customers. As an investor, I'm happy with what has happened with those companies because they have adapted into a more efficient business model, which is all online."
Petre believes companies that ramp up digital technologies are better set up for success. "There's been a massive focus on use of tech to innovate, and anywhere technology can increase productivity or reach has been accelerated — especially ecommerce," he says. Petre's outlook for ecommerce is supported by Australia Post's 2020 eCommerce Industry Report, which found online shopping jumped 80 per cent in the eight weeks following the World Health Organization's announcement of the global COVID-19 pandemic. Australia Post reported online sales were 6.8 per cent higher in April 2020 than the busiest period in 2019. More than 200,000 Australian households shopped online for the first time.
"People in a lot of retail environments are never coming back, and there are great slices of the economy that will disappear, even when the economy improves," says Petre. "Now people have gone through the pain of buying online, we're not going back to buying less online."
He stresses that startups without strong plans for doing business online will really struggle. He also predicts a decline in funds available for new businesses across the board and is concerned new funding rounds for some scale-ups will be harder to secure during the next few years.
Morle sees the same funding challenges. "At the moment, we all have funds and our job is to deploy them," he says. "Otherwise we're not doing what venture capitalists do. Every venture capitalist I know is still investing. The question will be, can we all raise our next rounds? And then can we carry on investing?"
Wong agrees VCs with cash to deploy can't afford to sit on it. "You have to go find companies," she says. "If anything, there may be more deals flowing now because there are a bunch of companies that were going to raise in six months' time and now we're bringing that forward."
Petre adds that companies simply have to strategise. "On my boards — all $10m–$300m companies — my focus is to help the company understand the competitive landscape, think deeply about where their industry sector is going, how to use data to develop and measure progress and how to scale up their executive team — all the while building often new layers of audit and governance that ensure compliance. The board has to make sure the company is abiding by all regulatory requirements. But most of its time should be focused on how to ensure the company is positioned well strategically for the future — five-plus years out. Very few people are actually any good at thinking strategically."
People in a lot of retail environments are never coming back, and there are great slices of the economy that will disappear, even when the economy improves.
Snapshot of Australian startup sector

355,722 new businesses launched in Australia 2018–19
$1.145b invested in Australia in new investment deals in 2018–19
US$61b invested globally in Q1 2020
$307m of follow-on investment to existing deals in 2018–19
46% of investments gained by late-expansion stage (scale-up) companies 2018–19
US$944.7m invested in Australian startups January–June 2020, which is up from US$627.3m in H1 2019
Startups are the largest contributors to job creation in Australia, generating 90 per cent of net new jobs
Sources: Australian Bureau of Statistics 20 February 2020, KMPG February 2020, KPMG April 2020, Australian Bureau of Statistics 27 February 2020, KMPG 28 July 2020, Startup AUS 2019,  Department of Industry, Innovation and Science November 2016.
Opportunity knocks
Australian venture capitalists appear to be patient with the companies they support and will increase their investments over several rounds if a startup proves it can mature and scale up. "What we always try to keep in mind is we are investing now for a positive outcome 10 or 15 years down the track," says Wong. "You can't allow the situation right now to give you myopia because you'll miss the big picture. You need a very long-term outlook to benefit from the big changes in business during the next decade or more."
Petre says that strong tech companies are staying private longer than during the dot-com bubble when there was pressure to rush into an initial public offering (IPO). And compared with the 2007–08 GFC, he says, "There has been zero impact in deal flow this time, mainly because, perhaps sadly, COVID-19 has accelerated maybe 90 per cent of companies in the digital space. With the GFC, everyone froze for a period. This hasn't happened — yet."
Atlassian began as the dot-com bubble burst in 2002. Its founders bootstrapped it for several years then took on two major rounds of funding: US$60m in 2010 and US$150m in 2014. The company raised US$462m at IPO on 10 December 2015 for a valuation of US$4.4b. It is now valued at more than A$50b and has reported revenue of US$1.6b for FY2020.
"You'll see more companies going to series D and then peeling off," says Petre. "Founders wanting to do their own thing is fantastic, and they've brought more people into the ecosystem to build sales and product teams. We're in a much better space now than five years ago."
Technology companies that can truly scale will continue to attract venture capital, but many of them need to get a lot better at managing cashflow, otherwise their aspirations for global scale will never happen, warns Petre. "We also have to get away from this idea that all tech companies are startups, which creates images of grungy people in hoodies," he says. "We should be talking about them as super high-growth tech companies because they're not mucking around — they're generating high-paying jobs."
Those high-growth tech companies are creating more jobs and growth outside the technology sector itself. As other sectors embrace tech-driven innovation, they're attracting smart programmers, data scientists and engineers to alternative career paths.
Petre forecasts some of the biggest growth will be in medtech and fintech. "There are more job opportunities in data science than manufacturing, for example," he says. "So we need strategies to grow the training and education opportunities. The danger is getting caught up in the idea that if you like humanities, your prospects are terrible. People with humanities degrees will be super-useful thinking about the application of technology. A lot of the interaction requires EQ (emotional intelligence) and creativity."
Morle agrees EQ will come to the fore as more roles and industries become increasingly digitised. While the first phases of VC concentrated heavily on businesses digitising information — such as Google — now there is greater focus on building businesses that improve how people and businesses interact. "COVID-19 forced a lot of businesses to improve how they interact with people," he says. "Before then, we had to work hard to convince the healthcare sector it's really good to do healthcare online. Now, it's the only way some people can do it. And every clinician in Australia and around the world needed it instantly in a week."
Wong says the risk of exposing medical professionals to COVID-19 made telehealth an essential service. "GPs are too busy as it is and the pandemic was an accelerant for telehealth. Doctors trying to look after people who are potentially sick with COVID-19 also want to reduce the number of patients they see. We're backing tele-prescriptions because no-one wants to expose themselves to more risk of disease just to do the paperwork on a repeat prescription. That problem was always there, it's now just more acute."
Main Sequence Ventures
Manages the CSIRO Innovation Fund to invest in high-growth startup and spin-off companies drawing on publicly funded research in Australia. The fund accepts proposals from CSIRO and Australian universities, publicly funded research agencies and SMEs that partner with those eligible organisations.
Founded: 2017 with $100m from Australian government and CSIRO
Founders: Bill Bartee, Martin Duursma, Phil Morle, Mike Nicholls, Mike Zimmerman
Funds raised: $240m in 25 companies
Preferred fundraising stages: Seed and early stage venture
Focus areas: Deep tech and science-based companies that disrupt or solve challenges in sectors such as food, healthcare, space and transport, and software — particularly AI and blockchain
Portfolio highlights:
Coviu — AI-powered telehealth
Emesant — autonomous underground mapping and navigation
Inventia — 3D bioprinting for cell biology
Lumachain — blockchain tracking for transparency in food supply chains
v2food — plant-based "meat" produced sustainably at mass scale
Blackbird Ventures
Launched by two entrepreneurs with funds raised from the Australian technology founder community to invest in fast-growth companies with globally scalable ambitions. The fund accepts proposals from founders with strong connection to Australia or New Zealand, often at the pre-product and pre-revenue stage.
Founded: 2012
Founders: Rick Baker, Niki Scevak
Funds raised: $1b-plus in 70 companies
Preferred fundraising stages: Seed, early stage venture, and series A, B and C
Focus areas: Businesses that use technology to disrupt and rapidly scale in sectors such as robotics, software (particularly AI), food, design, healthcare, ecommerce, education and safety.
Portfolio highlights:
Canva — online design tool and marketplace
Culture Amp — employee analytics platform
Eucalyptus — telehealth brand engine
SafetyCulture — employee safety software
Zoox — autonomous vehicle and mobility technology
AirTree Ventures
Launched to help build enduring businesses that can change the world. The fund mainly accepts proposals from Australian and New Zealand startups, although it also invests in companies that have proven themselves as market leaders globally and want to partner with AirTree Ventures to expand into the Australian market.
Founded: 2012
Founders: Craig Blair, Daniel Petre AO GAICD
Funds raised: $585m in 61 companies
Preferred fundraising stages: Seed and early stage venture Focus areas: Businesses that use technology to solve big, critical challenges in sectors such as energy, fintech, design, fashion, ecommerce, technology and workplace support.
Portfolio highlights:
Brighte — home energy-efficiency technology finance
HyperAnna – AI-powered virtual data scientist
Pet Circle — online pet store
Prospa — small business finance
Secure Code Warrior — secure coding platform
This is of of your complimentary pieces of content
Already a member?
Login to view this content