The founders of design platform Canva share their lessons for start up success. It starts with getting the best advice and the right governance for the right time.
Melanie Perkins, co-founder and CEO of global design platform Canva, says the ability to identify good advice and, more importantly, how to apply it to help a business grow, goes to the art and science of running a startup. "What works in another company won't necessarily work in your own," she cautions with a wisdom derived from a decade of studying her market and customers.
At 29, Perkins is Canva's co-founder with partner Cliff Obrecht and former Google Wave team member Cameron Adams. Since launching in 2012, the online design and publishing platform has grown to more than 15 million users across 190 countries. Nearly 18 months on from a $50.9m capital raising and a valuation of more than US$2.5b, the company has about 550 staff, its revenues are growing fast and it is even turning a profit.
The twists and turns in Perkins' entrepreneurial journey are recounted on Guy Raz's US National Public Radio program, How I Built This. She describes the lengths she went to for advice, backing founders and investors to get Canva right. Perkins travelled to San Francisco to pitch the idea to Silicon Valley venture capitalists, went kite-surfing with investor Bill Tai and sifted through a mountain of research to help Canva scale and grow.
Canva
Founded 2012
Based Sydney, Manila, Beijing
550 employees
15 million users
$25.1m revenue
$1.8m profit
$2.5b valuation
The right advice
If you want an example of a startup failing because the founder didn't take the right advice, try the once-celebrated Theranos "unicorn" (billion-dollar startup). It only takes the first chapter of John Carreyrou's bestselling expose, Bad Blood: Secrets and Lies in a Silicon Valley Startup, to realise the now disgraced Theranos founder Elizabeth Holmes had a few issues when it came to taking advice — namely, shutting it down. Holmes was briefly the world's youngest self-made billionaire, running a company valued at more than US$9b in 2014. The next year, the US Food and Drug Administration started investigating the claims and accuracy of the company's wearable device, which allegedly could administer medication, monitor blood levels and adjust dosages as needed. By 2016, Holmes had been banned from lab testing and, in 2018, was charged with fraud and banned from being a director for 10 years.
George Foster, the Stanford-based Australian Konosuke Matsushita Professor of Management, told a Melbourne Business School forum recently that Theranos had a superstar board, but no-one with domain expertise, which meant red flags didn't surface early. Lacking audited accounts didn't help. Foster, who has analysed hundreds of surveys of founders through his executive recruitment company, said the number-one problem holding back founders from scaling up their enterprises was people issues.
The Theranos tale is a familiar one to people inside and outside the startup world. Holmes' daring won her a host of powerful supporters, but also raised questions about her aspirations, company ethics, and resistance to exploring alternative strategic paths for scaling the company she founded. As of March, Holmes had been charged with wire fraud and conspiracy to commit wire fraud, with a maximum penalty of 20 years in jail.
Cult of the founder
Knowing when to seek out advice, and how to filter good from bad, is central to building a startup or scaling for growth, say those who've built companies before. Will Richardson, founder of Australian impact venture firm Giant Leap, says the question of who should be giving advice to founders is contextual. What is clear and constant is that his experience as an investor watching businesses scale doesn't qualify him to give anything other than general business advice to founders. Do your due diligence on them at the beginning, he says, "then get out of the way and let the founder do their thing". If they need help, connect them to your network, he says. That way, if there's specialised knowledge out there, they'll get it.
It's a sentiment echoed by firms such as US venture capital company Andreessen Horowitz (a16z), which made the idea of being "founder-friendly" into a marketable commodity among venture capitalists. Since being founded in 2009, it has raised US$7.1b and backed the likes of Airbnb, Facebook, Slack and Zynga. Co-founders Marc Andreessen and Ben Horowitz are known for their enduring focus on the founder.
However, the risk is that founders, particularly first-time founders, high on their company's initial success and usually buoyed by media plaudits that feed a growing cult of CEO celebrity, can end up in an echo chamber, which the benefit of independent counsel does not always penetrate.
An evolving sector
The global startup sector is undergoing a massive expansion, with the low cost and ubiquity of platforms for tech startups driving more entrepreneurs to tackle billion-dollar markets than ever before. In Australia, the tech startup environment has long been criticised for its shortcomings. It is too short of capital, has too weak an appetite for risk, and has inadequate and inconsistent policy frameworks to support entrepreneurs to scale and grow the nation's future businesses. However, with dramatic growth in the startup formation rates, increasing availability of capital and more high-growth companies to inspire future entrepreneurs, there's every reason to be more confident.
At the Australian Governance Summit in March, in a discussion on the governance and other challenges for startups, Rick Baker, co-founder of Blackbird Ventures, reminded the audience of the increasing positives. Australia's early and late startup ecosystem, and venture capital capacity, is changing. "We have a growing venture capital community, and a startup community that's really, really gathering momentum," Baker told the gathering of 1400 directors and business leaders.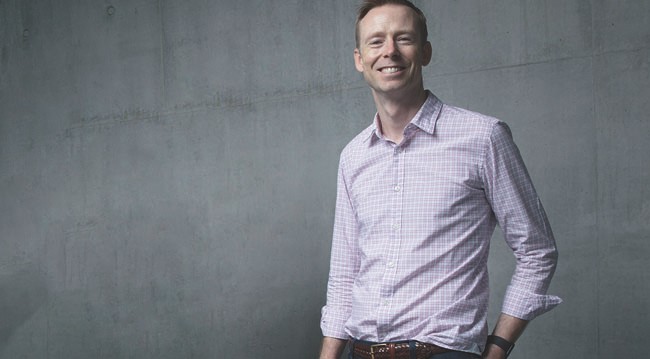 Blackbird Ventures has backed a stable of well-known Australian companies, including Canva, Culture Amp and SafetyCulture. Baker says Blackbird's portfolio now has some big companies, none of which existed seven years ago. "They employ more than 2500 people and that's just the beginning," he said. "We're starting to see the next group of startups pop up and be successful. It's a really tough road, there's not enough money in Australia, but it's all going to keep a system that we're building here, and it's pretty awesome."
His comments echoed those of Alex McCauley, CEO of StartupAus in the 2018 report, Crossroads: an action plan to develop a world-leading tech startup ecosystem in Australia. The report found that, from 2015 to mid-2018, Australian venture capital firms raised more than $4b in new funds. The effect of this growth is made clear in the data: in 2017–18, Australian startups raised more than $3.5b from all sources, according to data published in Techboard's annual startup funding report. Venture funding accounted for almost $1b of this.
"Five years ago, tech startups simply weren't a part of the national political conversation in Australia," wrote McCauley. "Since then, we've had at least $2b of extra funding directed towards startups and innovation through the federal National Innovation and Science Agenda and state government innovation funds."
What's the right approach for a startup board?
Recent research by KPMG found one in four Australian startups has an independent director on the board.
65% don't have a formal recruitment process for board members
92% have board members who are external investors in that startup
24% would not choose the same board again
Startups that have completed Series A, Series B and Series C+ funding rounds were much more likely to say they'd change their board if they could go back, relative to seed-stage funded startups (30% vs 15%)
50% of startups compensate board members with cash or equity
Based on in-depth interviews with 26 startup board directors in Australia, the US, UK and NZ, and a survey of more than 70 Australian startups.
Katherine Woodthorpe AO FAICD, chair of Sydney tech community Fishburners — which has given rise to the likes of Koala, Jayride, Hyper Anna, Mad Paws and Car Next Door — says that ultimately it's a numbers game, building the whole ecosystem and normalising entrepreneurial mindsets for scalable growth businesses that generate jobs. "When you have more people who have gone through the startup experience, more capacity, more skills, [then] you have learned the lessons," says Woodthorpe.
Getting appropriate governance
With more startups and scale-ups, and more momentum, getting the right sort of governance to support the organisation at the right time is increasingly vital. Experienced players advise avoiding an echo chamber of ideas and opinions.
"It's really important, as a board member, not to stifle the founders; not to be a board member who just focuses on governance, compliance and the boring stuff," says Baker. "Really, your job is to amplify the potential for success. So it's to be coach and mentor; to be constantly pushing, sometimes pushing the founders to take more risk — to do more, go faster, and try things, even if they might fail. But as directors, the challenging thing is that we have all the [same] obligations as with more mature companies, in terms of compliance and governance."
According to Baker, there is a danger in putting a mandated board and formal governance in place too early. Early-stage businesses need to be able to duck and weave as they find their feet.
"Startups are really messy," says Baker. "They're chaotic. The founders who are usually running the startups have often never done this before. Often, they have no idea how to run a business, particularly from the governance and compliance side."
Blackbird representatives sit on the board of "roughly half" of its companies and Baker says it is common that there will only be venture capitalists on a startup board. Andreessen Horowitz says it wouldn't advise having a board until a company had raised more than US$5m. Baker adds there comes a time in a company's life when the board becomes more important — "often around the Series B funding phase".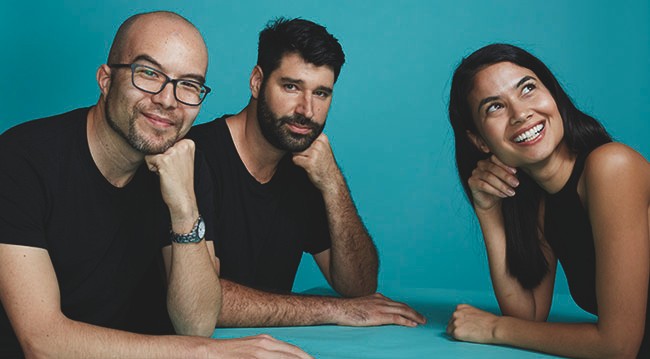 Should you risk a startup board?
While directors are increasingly sought out to become involved with startups, the risks are uppermost in mind for many. Woodthorpe says being involved with a startup requires different skills of directors.
"For good or ill, it is easy to get directors who have lots of board experience, but when you go into a startup, you need [to be] hands-on and be OK to change your strategy on the run," she says. "Solvency is always an issue and you need not be frightened of flying close to the wire, because that's what high growth is."
As with recent examples such as GetSwift — a startup that went to ASX IPO (initial public offering) too soon — boardroom turmoil can result when strong-minded founders and directors diverge.
Phaedon Stough is a serial founder and angel investor who has worked with entrepreneurs and high-growth tech startups. He was on the board of Pollenizer, Australia's first incubator, and is co-founder of incubator Innovation Bay. Stough says identifying the point when someone needs to be given advice is the board's role, but they need to bring diverse perspectives.
"The venture capitalist plays a role in that board pie," says Stough. "If it's only VCs on the board as companies grow, that's a very bad board. You want independence, you want variety of opinion, of process."
Baker agrees, noting that once a company starts scaling, problems become more strategic.
"You might become kind of siloed in a certain market and so for the challenges of growing within that market, it could be really useful to have someone actually on the board with that experience."
Stough encourages founders, the executive teams and advisors to look at the power of a board relative to the kind of advice they're giving: "Do they have voting rights, what's the voting structure of the board? What's the point of having a board when they have no power?" This, he says, is just an advisory board and engenders a different kind of relationship with the founder.
Stough says a significantly smaller pool of advisors with "scar tissue" can be a difficulty for founders in Australia. "It's a maturity of market thing — there haven't been enough exits," he says. "I had one [advisor] who was an ultra-high net worth individual. He was brutal, but that's what you want. He was telling me the stuff you don't really want to hear, but he definitely helped in a lot of different areas."
This is of of your complimentary pieces of content
Already a member?
Login to view this content