Directors need to be aware of their duty of care in the governance of institutions that care for vulnerable people.
Successive royal commissions, inquiries and media investigations have shone a light on some of Australia's most egregious breaches of trust, perpetrated on the most vulnerable in our society.
AICD chairman Elizabeth Proust AO FAICD says a nationwide conversation has now begun about how to undertake reform at our most trusted institutions, and any other organisation seeking to ensure violations don't happen under their watch. "These are endemic, systemic problems within organisations and sectors," Proust says.
"In the worst cases, organisational leaders prioritised their reputation over their duty of care. In doing so, they drastically increased the vulnerability of the people they were responsible for, creating a culture that enabled defenseless people to be preyed upon."
She says organisations must seek to unravel "complex and opaque" governance structures that hide reprehensible behaviour.
Building clear and transparent governance structures is critical in re-establishing trust and the social licence to operate, and to ensure such oversights don't occur in the future.
"As leaders in our fields, we must be values-driven to identify the organisational characteristics and risk factors that facilitate poor behaviour," Proust says. "We can rectify cultural deficiencies by ensuring power in organisations is not so concentrated as to allow abuse to go unpunished, or so decentralised it goes unnoticed.
"AICD prides itself on setting the standard for transparency, accountability and ethical behaviour. We must take up the charge to question and reform the institutional practices that allowed vulnerable people to fall through the cracks.
"The decisions we make as directors have a real impact on the lives of individuals and communities, and the faith they place in our institutions."
Royal Commission into Institutional Responses to Child Sexual Abuse
In December 2017, the final report of the five-year Royal Commission into Institutional Responses to Child Sexual Abuse called for a national strategy to prevent child sexual abuse. In that time, the six commissioners heard from 7981 survivors of child sexual abuse. It heard about 3489 institutions where it was told that child sexual abuse had occurred and referred 2562 matters to police.
The Royal Commission found that numerous governance failures contributed to child sexual abuse in institutions and urged a systematic overhaul of the culture, structure and governance practices that allowed abuse to flourish over many decades. It found that "inconsistent regulation between states and territories means that children can have more or less protection depending on where they attend school."
Poor governance processes were identified as another factor contributing to the risk of child sexual abuse in schools, particularly non-government schools.
What the Commissioners said:
"Across many decades, many of society's institutions failed our children. Our child protection and criminal and civil justice systems let them down.
"Tens of thousands of children have been sexually abused in many Australian institutions. We will never know the true number. Whatever the number, it is a national tragedy, perpetrated over generations within many of our most trusted institutions.
"Many institutions did not have a culture where the best interests of children were the priority. Some leaders did not take responsibility for their institution's failure to protect children. Some leaders felt their primary responsibility was to protect the institution's reputation, and the accused person. Poor practices, inadequate governance structures, failures to record and report complaints, or understating the seriousness of complaints, have been frequent."
Outcomes
The Royal Commission made 409 recommendations, including 84 dealing with matters of redress. Of the remainder, 122 were directed wholly or in part to the Australian government — most of these have been accepted, or accepted in principle, with 18 noted or requiring further consideration.
The federal government will establish a National Office for Child Safety from July 2018, which aims to work across government and sectors to develop and implement policies and strategies to enhance child safety and prevent future harm.
The prime minister will issue a National Apology to Victims and Survivors of Institutional Child Sexual Abuse on 22 October 2018.
A National Redress Scheme, administered by the federal Department for Social Services, is being established to provide financial and therapeutic support to those sexually abused as children while in the care of an institution.
Federal laws governing the scheme came into effect from 1 July. The scheme will provide access to psychological counselling; a direct personal response — such as an apology from the responsible institution — for people who want it; and a monetary payment of up to $150,000, determined on a case-by-case basis.
Society will no longer tolerate directors... who fail in their duty of care to the people for whom they are responsible.
Six major non-government institutions have committed to join the scheme, including the Catholic, Anglican and Uniting Churches, Salvation Army, YMCA and Scouts Australia. 
Christine Hawkins FAICD, non-executive director of the Fred Hollows Foundation, who developed course materials for the AICD Governing to Protect Vulnerable People program, says the Royal Commission recommendations will be relevant for many organisations. It provided a lesson for directors and senior management who must "assure themselves and the community they have developed a culture within their organisation in which duty of care is at the forefront of their minds and will not be compromised. The findings of the Commission have shifted the goalposts in Australia for all who have authority over vulnerable people in an institutional context. The lessons are that even though many of the incidents happened pre-1990, human nature is such that these things can happen.  
"Society will no longer tolerate directors who fail in their duty of care to the people for whom they are responsible. We may yet see legal cases arise against directors and others whose attention has drifted."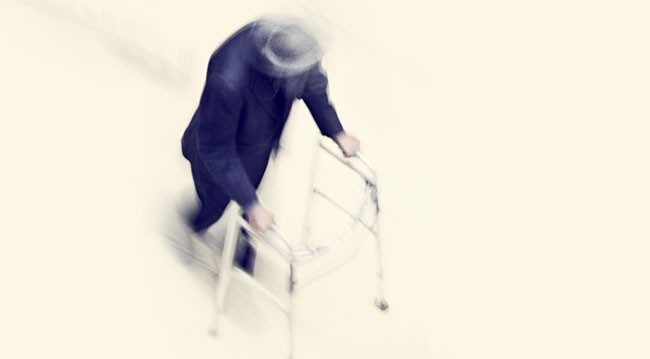 Oakden Older Persons Mental Health Service
A 2017 Senate inquiry into the Oakden facility scandal in Adelaide criticised the time it took state and federal authorities to respond, claiming elder abuse and neglect were allowed to continue even after residents' concerns were raised with health authorities.
The interim report said warning signs in relation to resident health were not heeded, such as unexplained bruising, medication mismanagement and falls. Concerns had been raised by residents, families and staff whistleblowers over more than a decade, largely without intervention. The inquiry also said "poor or inappropriate training" and a "culture of fear, silence and cover-up among staff" contributed to the scandal.
Run by the Northern Adelaide Local Health Network (NALHN), Oakden provided care and accommodation to older people with complex mental health needs. The facility was shut in September 2017 after an independent review into the provision of care and treatment of residents by South Australia's chief psychiatrist.
On 28 February 2018, the SA Independent Commissioner Against Corruption, the Hon Bruce Lander QC — who has the power to conduct public hearings into potential issues of serious or systemic maladministration or misconduct in public administration — released the results of an investigation. He found that the NALHN engaged in maladministration in its public administration and that its practices, policies and procedures resulted in a substantial mismanagement of the facility and its operations. He identified a regime that existed whereby serious complaints about care were not appropriately addressed, mechanisms designed to ensure serious matters were escalated either failed or were simply not applied.
What the Commissioner said:
"What occurred at the Oakden facility is a shocking indictment on its management and oversight. [These] were some of the most frail and vulnerable persons in our community. They did not have a voice. The process and procedures were such that they were forgotten and ignored. The state did not provide them with the level of care they deserved… It represents a shameful chapter in this state's history."
Outcomes
The Commissioner made 13 recommendations including a review of the clinical governance and management of mental health services within the overall clinical governance of each of SA's local health networks. (See SA health governance rethink here.)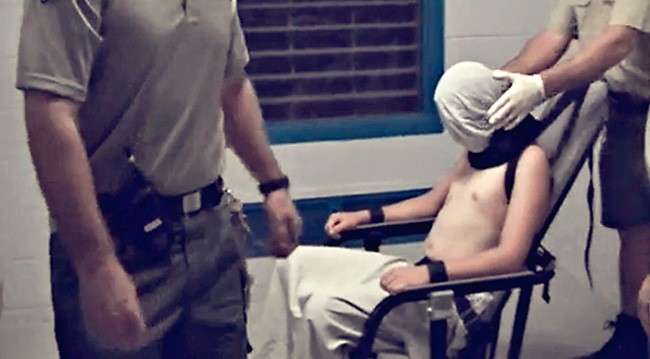 Don Dale Youth Detention Centre, Darwin
The Royal Commission and Board of Inquiry into the Protection and Detention of Children in the Northern Territory examined the treatment of children in detention facilities and child protection for the decade to August 2016, following revelations on the ABC's Four Corners that showed youths being confined in isolation and strapped to mechanical chairs, and boys being tear gassed at Darwin's Don Dale Youth Detention Centre.
About the Inquiry
During 54 days of hearings the Royal Commission took 480 witness statements and more than 400 submissions, heard 12 case studies and recorded 386 personal stories.
Among its findings were that youth detention centres were not fit for accommodating, let alone rehabilitating, children and young people. Children were subject to verbal abuse, physical control and humiliation, including being denied access to basic human needs such as water, food and the use of toilets. Children were dared or bribed to carry out degrading and humiliating acts, or to commit acts of violence on each other. It found isolation continued to be used inappropriately, punitively and inconsistently with the Youth Justice Act 2005 (NT) which caused suffering — including possible lasting psychological damage — to many children and young people.
What the Commissioners said:
Co-commissioners Margaret White AO and Mick Gooda said the Royal Commissions "revealed systemic and shocking failures. Children and young people have been subjected to regular, repeated and distressing mistreatment and the community has also failed to be protected. The systemic failures occurred over many years and were ignored at the highest levels. [The NT detention system] failed to comply with basic binding human rights standards in the treatment of children and young people.
"There was adequate legislation, parliamentary conventions and administrative guidelines to make good governance of the youth detention system feasible. Senior administrators and ministers had, or should have had, oversight of the evolving problems in youth detention.
"However, senior executives and management led a detention system, which focused more on punishing than rehabilitating the children and young people in their care. In doing so, they created rather than solved problems and the long-term consequences of their actions have likely made the community less safe. At the same time, their actions caused suffering and, very possibly, in some cases, lasting psychological damage, to those who not only needed their help, but whom the state had committed to their care."
Outcomes
Among 230 recommendations were: closure of the Don Dale Centre and High Security Unit, raising the age of criminal responsibility from 10 to 12, and only allowing children under 14 years to be detained for serious crimes. It recommended development of a 10-year generational strategy to address child protection, increasing diversion and therapeutic approaches, a new model of bail and secure detention accommodation, and increased engagement with and more involvement of Aboriginal organisations in child protection, youth justice and youth detention.
This is of of your complimentary pieces of content
Already a member?
Login to view this content