With a new government and rising business confidence, SA directors see new opportunities
As its new government gets into second gear, business confidence is on the rise in South Australia. According to a recent Business SA Statewide Super survey, business confidence has risen to the highest levels since 2010. A Deloitte Access Economics report for the March quarter 2018 found the SA economy has grown at its fastest rate for the decade with jobs, business investment and international tourism all registering a rise.
Since March, when the SA Liberal Party ended Labor's 16-year reign, Premier Steven Marshall MAICD has been keen to implement his party's "2036" vision. This plan, developed during the Liberal Party's four years in opposition after winning the popular vote but not the election in 2014, was designed to pave the way for the state's bicentenary year. It laid the foundations for nine policy areas and 47 reform items, including health, education and energy. It's a bold agenda.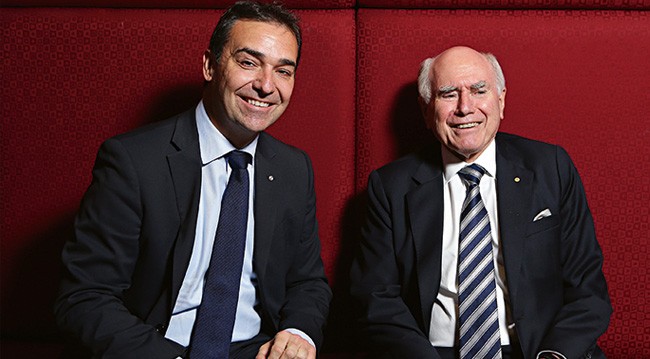 What's going on
Post-election, Marshall met BHP chief executive Andrew Mackenzie and other business leaders and investors. Plans are now in train for South Australia's own Productivity Commission and to establish Infrastructure SA. Sir Rod Eddington and the Hon Mark Birrell FAICD, founding board member and chair of Infrastructure Australia respectively, are advising. Charged with a 20-year infrastructure plan and five-year capital intention statements, Infrastructure SA will have a seven-person board, an independent chair and three independent directors.
Marshall says it will provide greater certainty for investors and give taxpayers confidence that the state will spend finite capital for highest-value, highest-return projects. "The electorate is pretty cynical about government spending. This will provide them with independent third-party verification of projects," he says.
Among the new government's first steps were reducing the household and business Emergency Services Levy and announcing the abolition of South Australia's payroll tax for businesses with payroll of $1.5 million a year from 1 January 2019.
It dissolved the TAFE SA board in the wake of a damning federal audit — which found major problems with assessment practices — appointing new members. It also flagged a $187m investment in new apprenticeships and training over the next four years, and announced public hearings by the Independent Commission Against Corruption.
The SA Small Business Commissioner, John Chapman FAICD, says one of the government's small business priorities is farm debt mediation. He intends his office to provide a reference/support point for primary producers dealing with land access for mining companies. Other pending issues include shop trading hours.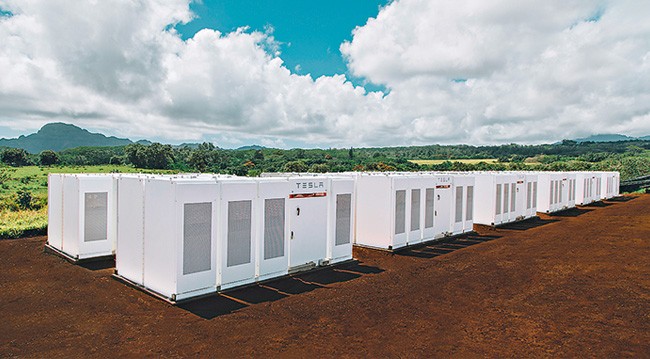 The business view
Deloitte Access Economics Business Outlook 2018 says despite the loss of the car manufacturing industry, there are plenty of positives in play. State output and demand have recovered strongly since 2016 and jobs growth has continued to improve. A big driver has been higher levels of business investment, there has been growth in engineering, commercial construction and the utilities sector, and domestic and international visitor levels have risen.
Dr Roger Sexton AM FAICD, president of the AICD SA/NT Division Council, says, "There is an increasingly buoyant outlook on the state's economy. We're looking forward to that translating to directors, and businesses having the confidence to both invest and employ."
AICD SA state manager Clinton Jury agrees. "I get a real sense of hope and excitement," he says. "We are getting to focus on what we do well as a state."
At time of writing, it was announced that UK defence company BAE Systems had won the $35 billion contract to build the navy's new fleet of nine Hunter class combat frigates in Adelaide. The federal government estimates 4000 jobs will be created from this project. Kim Cheater, Adelaide managing partner with PwC, says the combined submarine and frigate naval shipbuilding commitments, worth almost $90b, provide SA with huge growth opportunities. If the expectations for 60 per cent industry content are met, it will boost the gross state product by more than $134b over the 40-year construction life, equivalent to a 3.4 per cent increase in total economic activity a year and eventually provide an extra 8000 local jobs.
PwC research shows the defence contracts can be used as a catalyst to transform the city and improve liveability. Cheater says it requires a coordinated, long-term plan. "This is a once-in-a-lifetime opportunity, we just need to bring it all together. It requires a rethink of transport, housing, amenities and social infrastructure."
There is a clear plan from government. We are looking at that translating to directors and businesses having the confidence to invest and employ.
Oiling the machinery of government
Collaboration is the foundation of building a strong, confident public sector. Wayne Eagleson, formerly chief of staff for two New Zealand prime ministers, has been working as a mentor to public sector leaders and ministers, and Erma Ranieri FAICD, was asked to step in as acting head of Premier and Cabinet, while continuing her role as Commissioner for Public Sector Employment.
Ranieri says the government has respected public sector institutions. A key part of her role is overseeing the machinery of government transition. This has involved ensuring department chief executives report to one minister, consistent with the government's direction.
Building a team approach is essential. Cross-departmental working groups are being established for working on critical issues such as IT. The idea is to have more people having input into decisions, which boosts collaboration and helps lead to a more effective government. Ranieri has moved public sector innovation from her Commissioner's portfolio to Premier and Cabinet as part of the machinery of government changes.
Opportunity knocks
"We have great opportunities in manufacturing," says Marshall, whose father was once an apprentice at Holden, "particularly for technology transfer from defence into advanced manufacturing."
Marshall says the government aims to ensure it has its slice of the pie in space, digital and drone technology. It is also creating the role of Chief Entrepreneur and focusing on business startups and links with universities and global companies.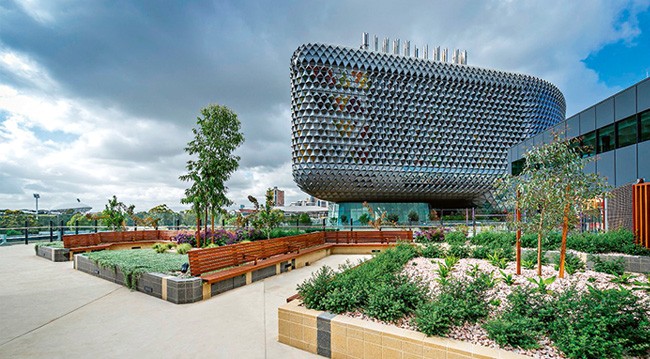 Pam Melroy GAICD, former NASA astronaut, now director of space technology and policy with SA firm Nova Systems, says SA is well placed as a centre for emerging space data and technologies. This sector received a recent boost with the establishment of the Australian Space Agency.
The 7ha former Royal Adelaide Hospital site has also been earmarked for transformation into an "innovation accelerator growth hub".
Following the massive power outages of 2016, the previous government encouraged big investments in renewable energy by the likes of Tesla's Elon Musk and British billionaire Sanjeev Gupta, who bailed out the financially distressed Whyalla Steelworks.
Continuing this proactive approach to power generation, the focus on renewable energy is to be paired with growth in storage — with more than 1.7 gigawatts of storage projects including batteries, virtual power plants, solar thermal, pumped hydro, hydrogen and bioenergy on the agenda.
Health boards are back
Wanted: 60–80 directors with a strong interest in local health issues. Creativity and accountability essential.
Two major changes have been introduced to the South Australian health system by the new government. One is an explicit focus on preventative health and wellbeing, with a plan to develop a collaborative framework to drive more targeted prevention strategies. The second is a substantial change in governance of the public health system, reintroducing decentralised local and regional boards.
In June, Minister for Health and Wellbeing Stephen Wade FAICD introduced the Health Care (Governance) Amendment Bill 2018 (SA), the first stage of a new governance and accountability framework for the SA health system.
The proposed changes will result in 10 Local Health Networks (LHN), each with its own governing board.
Local and regional health boards were abolished under the previous government in 2008 and had been managed by SA Health, with authority and accountability residing with its chief executive.
The previous government's "Transforming Health" overhaul of the SA health system, regarded as one of the most expensive in Australia, had not been an unqualified success. Scandals like the Oakden aged care facility — subject of a 2017 ICAC probe and Senate inquiry — meant trust had become a big issue. There were problems with its electronic health records system, the Enterprise Patient Administration System (EPAS) and concerns about the wrong people being recruited for leadership roles. Centralised administration was seen as impacting local health needs.
Consequently, re-establishing local health boards — a major policy plank of the Liberal campaign — had strong community support, particularly in regional areas.
With an annual budget of more than $6 billion in 2017–18, about 77 hospitals and health services and some 38,600 employees, Wade argues the system is too large and complex to be optimally operated by the department.
Although criticism of the old system may be justified, there are also concerns of potential drawbacks to its replacement — such as duplication of services and increased administrative costs.
There will be three metropolitan, six regional and one statewide (women and children's) LHN governing boards. Each will have six to eight directors, including up to two clinicians. They will appoint CEOs, control the local health budget, with responsibility for the delivery of services, consult with local service providers and the community to ensure services reflect local priorities, and report annually.
The overall transition will be gradual, with the LHN boards becoming fully operational by 1 July 2019.
This is of of your complimentary pieces of content
Already a member?
Login to view this content