An extensive network is vital for a successful board career. These directors share their tips on how to build and deepen valuable relationships.
Trevor Matthews FAICD
Chair NSW State Insurance Regulatory Authority, director AMP. Christopher Nieche writes.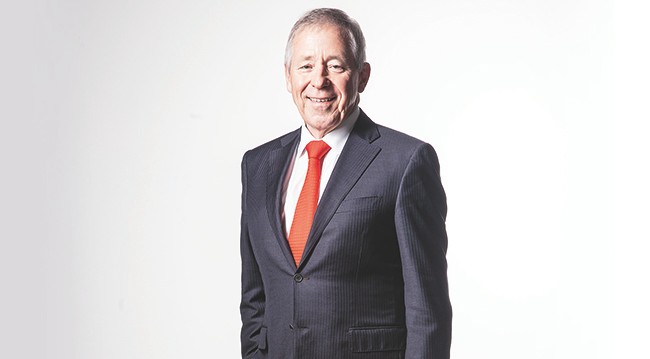 Trevor Matthews FAICD credits his time working overseas with making him a more valuable employee — and human being. "I'm a better person and much more open to other ideas and stimuli because of that experience than perhaps I would have been otherwise," he says. "It's made me much more accepting and encouraging of different points of view and different cultures."
Personal networks built up overseas have proved beneficial, particularly among a relatively small group of professionals such as actuaries. "I know a lot of people and if we have a serious problem I can pick up the phone or email anyone in that network to get some help," he says.
It can also provide perspective on what's happening in Australia because many countries are dealing with similar problems.
"A lot of the issues are the same," says Matthews. "If you can pick up an idea every now and again to throw into the discussion, it can help companies here to not make the same mistake, reduce problems, or take advantage of innovations."
"I'm a better person and I'm much more open to other ideas and stimuli because of overseas experience."
This is something now playing out at AMP, where Matthews is part of a board helping to guide the financial services giant in the wake of the banking Royal Commission — which Matthews describes as "a necessary next step to get the system back to where it should be". While he had travelled internationally many times, Matthews' working stint overseas began in 1998 at the age of 46. After doing actuarial studies at Macquarie University as part of a cadetship with life insurer Legal & General, he had risen to CEO of the firm's Australian arm before joining the National Australia Bank.
Then he was headhunted — beginning 15 years in Canada, Japan, Scotland and England. Matthews returned to Australia seven years ago so his sons could complete high school. He is now chair of the NSW State Insurance Regulatory Authority (SIRA) and of listed digital health booking platform 1st Group. He is also a non-executive director of Bupa Australia, CMC Markets APAC and AMP, which he joined in 2014.
"I sit on boards with a wonderful array of people and I'm more convinced than ever that you get better decisions when you've got different people around the table," says Matthews. "Even if it might be a bit uncomfortable at the time because people are saying something you're surprised about."
He describes the role in Canada as an easy move because of the cultural similarities with Australia, but others took more adjustment.
"Growing up as a white Anglo-Saxon male in Western Sydney, I was pretty privileged, but it was a monochrome environment.
Being thrown into running a company in Japan was quite extraordinary. Lovely people, but boy, the communication was so hard and the mannerisms were different."
Particularly problematic, he says, was the Asian idea of "saving face" — that people wouldn't always say "no" directly, but if they didn't want to do something, they simply wouldn't do it.
"You had to work really hard to get consensus, but once you got it, they could move mountains," says Matthews. "It was very powerful — such different pace and style, a big learning experience."
It wasn't only in Asia where Matthews had communication difficulties. "The Scottish accent was harder to understand than the Japanese in some cases," he says. "So again, you've got to pause and think how you deal with things."
Matthews places high value on the cross-fertilisation of ideas that comes from moving geographies. For instance, he says he introduced the idea of mortgage offset accounts to his employer in Canada, with the flexible home loans becoming known as "Aussie mortgages". Similarly, he has brought ideas back to Australia, including perspectives on worker's compensation that inform his current work at SIRA.
He remains a believer in the "noble purpose" of life insurance — something he has seen at close quarters on occasion when delivering a life insurance cheque.
"Boy, it was exciting, really dramatic," he says. "You had a terrific impact on the lives of people at a time when they needed help."
Matthews says overseas experience isn't as highly valued in Australia as it should be, and was only of "marginal benefit" in helping him find board positions when he returned to Australia. Nonetheless, his advice is for directors to seek it out because such personal connections are valuable. He stresses it should be the right experience — a position linked to their career, where they can make a difference and add value.
Jane Moran
Director Water Polo Australia. Jane Southward writes.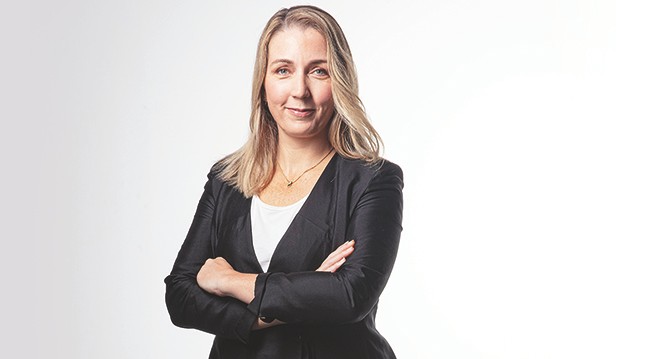 Civil engineer Jane Moran was a member of the Australian bronze medal-winning water polo team at the 2012 London Olympics. She is now chair of the Water Polo Athletes' Commission and vice president of the Hunter Business Chamber board.
Moran says her years of training and teamwork taught her the skills she brings to the boardroom and her role as Newcastle manager for international engineering and infrastructure company Aurecon. Being a 34-year-old woman in a traditionally male industry has taught her the value of humour, straight talk and fashioning an efficient network.
"Building my network is a by-product of something I enjoy — my curiosity in people, what they do and why they do it," says Moran. "I like to be in environments where I can learn from other people's experiences and compare them to my own. My network is vital as I aim to expand the roles I hold at board level."
Born in Murwillumbah, NSW, Moran was a talented swimmer from an early age — training 30 hours a week and competing at a national level. She realised her Olympic dream wouldn't happen with swimming, so switched to water polo. At 20, with the 2008 Beijing Olympics in her sights, Moran was set on making the national team. Tragically, her father died of prostate cancer just weeks before the final selection camp at the Australian Institute of Sport. Moran, grief-stricken and underperforming, was dropped from the national squad.
She threw herself into her work, eventually regaining her love for the sport. A few years later, she was selected for the 2012 London Olympics. The Australian Stingrays won bronze, beating Hungary in extra time. Missing the gold was a blow that took years to recover from.
"It sounds counter-intuitive, but our ability to lose was a defining factor in setting us up for success," says Moran. "Rejection or disappointment in sport (and business) is not a question of if, but when. Our team trained for years to bring home gold. When we lost in the semifinal during extra time, eight years of dreaming came crashing down around us."
Moran continued with the national team until 2014, when she retired after 10 years at the top, having played in 168 tests for the Stingers.
"When I'm looking at board roles [now], I always ask where can I add value? I'm not the lawyer, I'm not the accountant... but how else can I add value?"
She knew she wanted to give something back and could see a future for herself in developing the governance of the sport she loves. Moran became interested in developing board skills after being appointed to the Water Polo Athletes' Commission as secretary in 2012. In March 2016, she was appointed a director of Water Polo Australia and subsequently became chair of the Water Polo Athletes' Commission that November. "I had to think where I could add value," says Moran. "In any board role in amateur sport, it's about giving back. It was important to me because coming up through the sport there were so many volunteers. When I'm looking at board roles [now], I always ask where can I add value? I'm not the lawyer, I'm not the accountant, which are big roles, but how else can I add value?"
Moran, one of six 2018 Young Executive of the Year winners in the Australian Financial Review BOSS awards, sees diversity of thought as a crucial requirement in governance. "Companies need diversity at all levels because we represent the community, and the community is not 80 per cent men," she says. "We need to reflect the general population in the makeup of our teams. If I look the same as you, and recruit you because we get along, you're going to have the same ideas as me. We need diversity of thought."
Moran credits various mentoring programs, including the EY Women Athletes Business Network (WABN) Mentoring Program, for her personal and leadership development. She was matched with Helen Rule, vice chair and former CEO of Imatech, who she says has given her crucial guidance. "It was a very formal program," says Moran. "Helen asked me, 'What is your passion and why aren't you doing it?'"
The pair identified sustainable practices and waste management in infrastructure projects as Moran's key areas of interest.
Moran's board demands are varied, but she says the challenges facing the Hunter Business Chamber are similar to those she manages at Water Polo Australia. "In member organisations it's about bringing value to the members," says Moran, the youngest of 10 directors on the Business Chamber board. "Everybody has an opinion. You need to ensure you have good mechanisms to capture what members need."
Zoe Ghani
Board member UNHCR. Jessica Mudditt writes.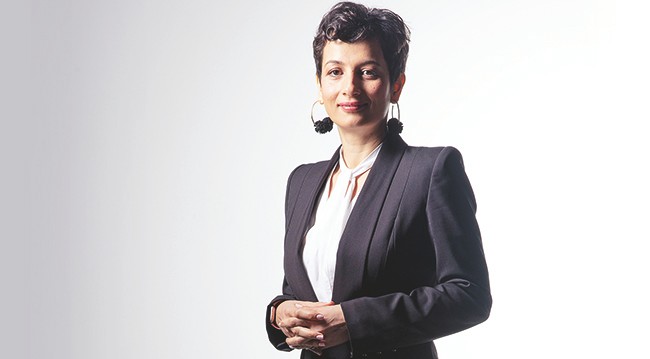 One of Zoe Ghani's most vivid memories from her Afghanistan childhood is the terror she felt after hearing a bomb explode between her home and the school across the road where her mother was teaching. "I remember my family crying and screaming, smoke coming over the wall, and not knowing whether my mum had survived," recalls Ghani. "Luckily, she had, but other people at the school died that day."
During the Soviet invasion of Afghanistan in 1979 and subsequent decade-long war, the horrors were inescapable. She was five when her family left for Delhi, where they eked out an existence as refugees without work rights until Australia sponsored them as migrants in 1987.
"I've tried to distance myself from the memories, but obviously they form part of why I do what I do. When I see people on television fleeing conflicts, I feel lucky my father had connections and paid bribes to get us out. There are so many people not as lucky."
Having been a refugee, Ghani welcomed the chance in 2017 to become a board member of Australia for the United Nations High Commission for Refugees (UNHCR). The world has more than 70 million refugees, a figure that has doubled in the past 20 years.
In 2018, UNHCR raised $30.5m from Australian donors. Ghani says more needs to be done globally to stem the growing crisis. "Lower middle-income countries are shouldering much of the weight of mass displacements," she says. "We need a global response, but at the moment that response is inadequate. I know we're doing good work. The alignment of my passions to the refugee cause allows me to bring my heart and mind to the role. I've been lucky to get this heart-and-mind combination working on many roles, including [online fashion retailer] The Iconic."
"As an introvert, I'm not so good at network-type settings. I look to develop deeper, one-on-one relationships… and that, in turn, builds trust."
Ghani maximises her impact on the board by taking up all learning opportunities, including the AICD's Foundations of Directorship courses on finance, strategy and risk and governance.
"My approach is to watch and learn," she says. "I watch senior board members who've done this for a long time. I get a lot out of working alongside and learning from them. I also bounce ideas off [founding national UNHCR director] Naomi Steer. Our chair, Michael Dwyer AM MAICD, is a natural leader. He's been a fantastic sounding board. I've been lucky to work with amazing leaders throughout my career. I haven't really had one specific person as a long-standing mentor."
Ghani is an understated influencer. "As a bit of an introvert, I'm not so good at network-type settings," she says. "I look to develop deeper, one-on-one relationships — starting with what I can do to bring value, which, in turn, builds trust. I wouldn't say I set out to have an influence agenda — it's more the influence has come as a by-product of trust. In the workplace you build relationships much faster [than on a board] because you see each other every day. It's important to put effort into getting to know each other as individuals."
She recently worked with UNHCR's senior management team to develop a donor strategy, sharing her experiences in creating customer focus in other businesses. "I look for opportunities to contribute on strategy and commercial growth as well as the customer-centricity side of things," she says. "I'm a big believer in a cooperative approach."
Ghani also has a passion for the written word. A former journalist, her novel Pomegranate & Fig was shortlisted for the 2018 Richell Prize for emerging writers. Ghani put her hand up to be Business Sydney's first webmaster and when the newspaper folded, she took on a project management role with the agency that had built the paper's website. She also tried her hand at coding and launched Papershaker, a clothing startup that at one point had its vintage-styled clothes sold in 20 boutiques around Australia.
She launched a foodie startup called Tastemaven, which connected "hosts" who hosted a dinner party experience in their homes to "guests" who would sign up to experience a home-cooked meal and meet other people.
"It was through these pivots I learned what it is in tech I really love," says Ghani. "I always came back to working on product management — creating a product such as a website and designing its features and functionality."
In 2003, Ghani joined Yahoo! — during the next 10 years working her way up from an initial customer service role to various positions, including head of product and general manager.
The Iconic launched in 2011 to become one of Australia's first online fashion outlets, offering a vast product range and quick delivery. Its market share currently stands at 15 per cent. Ghani describes her current role as the company's chief technology officer as her "dream job".
Thomas Clark
Board member Foundation for Young Australians. Jessica Mudditt writes.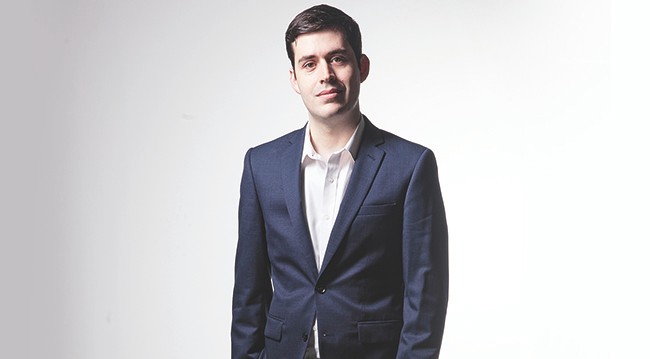 Thomas Clark was just 22 when he stepped into a boardroom for the first time. "To say I was scared would be an understatement," he says. "Reading the CVs of the amazing people on the board had made me ask myself what I could contribute that these people hadn't already thought of?"
Now 25, and with three years' experience as a board member of Foundation for Young Australians (FYA) under his belt, Clark is the first to admit his career has followed an unusually steep upward trajectory. "Normally you have an executive career, and then move to a non-executive career," he says. "Stepping into a role as an executive director before I'd even started a full-time job turns that on its head."
Working part-time in an Optus store while studying science and commerce at Macquarie University, Clark had an encounter with a homeless man that would change his life.
"He was irate and carrying all these bags," says Clark. "He shoved his phone at me and said, 'Fix it. It's not working.'"
When Clark told the man he had run out of credit, his demeanour changed. "He kind of drooped, then walked straight past me to the back of the store and began counting out coins to get the $30 he needed to buy a recharge card. It was a paradigm shift for me. We take telecommunications for granted and it has a massive influence on our lives, but some in our community don't have access."
Clark came up with the idea for his social enterprise, CommuniKare, successfully pitching to Optus executives the idea of free prepaid internet to disadvantaged youth. He was recognised as a FYA Young Social Pioneer in 2015 — and was also nominated for NSW/ACT Young Achiever of the Year.
Having caught the attention of FYA's CEO Jan Owen AM, Clark was invited to apply for a role as a board member in 2016.
"I realised I didn't need to be an expert in governance or finance immediately. Those were areas I needed to develop."
"My initial thought about a board of directors — I told her this much — was that it is a group of old white men sitting around a table making decisions. What do I have to add?"
But Owen encouraged Clark to apply, saying FYA wanted young people's voices represented on a board, as the organisation impacts the lives of those people. "She said that because my point of view is different to everyone else's it makes it more important," says Clark. "I realised I didn't need to be an expert in governance or finance immediately — those were areas I needed to develop. When other members of the board are talking about their university experiences, it might be from many moons ago. At the time, I was still going through it."
Clark isn't the only young person on the FYA board, although he is the youngest of the 10 members. He has navigated the steep learning curve with support from mentors such as fellow FYA board member Su McCluskey MAICD.
"I've been fortunate with Su because she pushes me by asking my questions back to me. I credit a lot of my learning to that relationship."
McCluskey has helped Clark approach influence in the boardroom — something he was unsure of in the beginning.
"The main thing is to never speak just to hear your own voice," he says. "You don't need to be heard in every discussion. However, silence is acceptance by default. Knowing when it's the right time to speak up is important."
Clark is now passionate about having young people represented on boards and believes a range of ages on a board is as valuable as any other form of diversity. "Young Australians are the biggest stakeholders in the future," he says. "They will inherit the blue-chip businesses — and the world — so having them represented is really important. Age is not always an accurate measure of experience. I grew up in Western Sydney, so my life experience would be completely different to another director who might be towards the end of their career. It doesn't mean my experience is more relevant; or my point of view is wrong or right. It's just different. It's about recognising that having different views is powerful."
Clark says while young people bring optimism to such roles, there are also negative attitudes, which he discredits. "Young people are often seen as entitled millennials. That's a massive stereotype. There are many young people out there who would do an absolutely cracking job on the board of any organisation."
He has advice for older directors struggling with working with younger colleagues. "Just give us a go," he says. "Young people are keen to learn. If we don't understand the really big words or the meaning of trading while insolvent to begin with, that's OK. We'll learn."
Adam Malouf FAICD
Chief ASO Dubai government Knowledge Fund. Jessica Mudditt writes.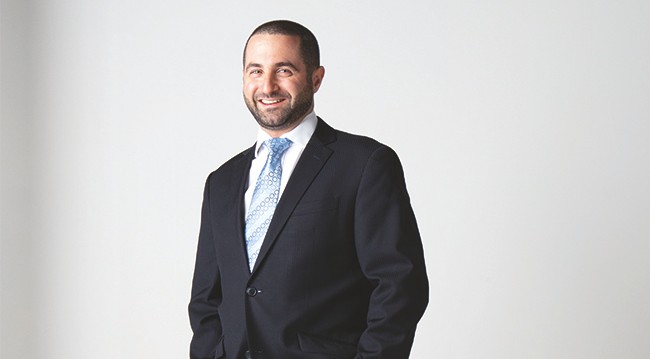 Adam Malouf FAICD left his Sydney home 15 years ago to pursue a banking and finance career in Dubai. The diverse organisations he now represents are scattered across different geographical regions.
Malouf is chief asset sourcing officer at the Knowledge Fund, the government of Dubai's commercial investment vehicle, which generates sustainable returns across various sector investments, such as real estate. He holds a number of non-executive roles, including as chair of AICD's Middle East Advisory Committee. He is a member of the board of governors at Kings' School Al Barsha in Dubai, a non-executive independent member of the finance and risk management committee at the Royal Australasian College of Physicians, and a management committee member and strategic advisor of the NSW Chapter of the Australia Arab Chamber of Commerce & Industry.
Malouf cultivates an extensive global network as well as maintaining contacts in Dubai and Australia. He says that technology has made this easier, but notes there is no substitute for face-to-face meetings — particularly when making critical decisions. "Technology connects you to so many different people from a variety of disciplines, professions and corners of the globe that sometimes you need to step back and filter through it," he says. "I ask myself which part of my network to focus on to extract value — from me and for me."
He says that no matter where you are in the world, networking takes time, patience and commitment. The best way to nurture an important connection in a faraway city is the old-fashioned way: picking up the telephone. "It doesn't need to be a call about anything in particular," he says. "It's about making the effort to ask how things are going. If it leads into something more specific in terms of how we could collaborate, that's great — but it doesn't have to."
"Pick up the phone. It doesn't need to be a call about anything in particular. It's about making the effort to ask how things are going."
Malouf also invests considerable time building relationships in the boardroom, something he considers fundamental to his ability to influence. "Building trust and rapport is a process that takes time," he says.
"You need the ability to act with discretion where required, but also the ability to act decisively. Knowing when to push or pull in this regard means you have to carefully monitor and evaluate the dynamics of the board. You have to be attuned to qualitative factors such as changes in attitude, body language and opinions."
Returning to Sydney at least once a year, Malouf makes the most of his time to meet with valued contacts. He has a few practical pointers for those also making return trips home.
"I give people plenty of advance notice I would like to meet up with them," he says. "Again, it's nothing in particular I'm seeking — just building the relationship. Discussions often start with the social and move into business. Inevitably, it moves into what's happening in my part of the world. From that, we may identify areas where we could potentially work together. But if nothing comes out of it, that's fine as well."
Malouf says that even if, like him, you have no current plans to return to your home country, it's unwise to completely cut off your network there. "Obviously, as time goes by, your network will get smaller, but it's important to maintain a core network. It can be useful for a deal or transaction, or to generate perspective, and at some point you may actually want to go back."
He says that good governance must be contextual — there is no one-size-fits-all. "I don't advocate taking governance from one part of the world and simply transplanting it onto another," he says. "What works in a government department, for example, will not work in a private family office."
Malouf has fallen in love with Dubai's entrepreneurial spirit and waxes lyrical about the benefits of being based there. "It's an environment that encourages free trade, a low cost of doing business and sensible, yet effective regulation," he says.
Malouf adds that no matter the economic outlook of a particular market, good governance will help an organisation respond to the challenges that inevitably arise. However, paying lip service to it won't suffice.
"Governance isn't an abstract concept," he says. "The trap some organisations fall into is they think it's sufficient to reference governance in the footnotes of an annual report or have it as a standard item in the board meeting agenda. It isn't. It is a mindset that has to permeate the organisation from the board down."
Building your board career
Develop your executive career with an eye on your board career. Be aggressive in advancing in your line experience. Don't shift out of management too early. Gain as much senior corporate experience as possible, particularly a C-Suite position with P&L responsibility.
Ensure you have boardroom skills. Fill any gap in skills, particularly related to financials such as the balance sheet and cash flow drivers of a business. Understand and contribute to the debate on key accounting and financing issues.

Keep up your education.

 with courses such as AICD's Foundations of Directorship or the Company Directors Course.

Obtain board experience.

 While still an executive, seek a seat on a subsidiary and/or not-for-profit board to gain experience. Be a willing and active participant on industry committees or working parties. Consider government boards in which quality non-executive directors and good governance exist.
Get to know the right people. Networks are extremely important — new director selections are still heavily influenced by existing board members. Find a mentor or sponsor who will open doors. Don't be afraid to ask senior board directors for recommendations and referrals.

Choose a board with care.

 Research the organisation, the directors and their track record of governance. Do not underestimate the importance of board dynamics and personal relationships in determining whether you'll find a board position fulfilling.

Market yourself smartly.

 Have clarity on the kind of board you're interested in, and know what you would bring to such an opportunity. Have the confidence and courage to put yourself forward for roles. Remain confident in your ambition and know that, more often than not, rejection for selection is structural, not personal.

Be realistic.

 Consider whether/why a board needs your skills. Seek to fill gaps. Don't wait for a high-profile board role when you could be gaining experience on a smaller board.
This is of of your complimentary pieces of content
Already a member?
Login to view this content