As the need to decarbonise the planet intensifies, Green Building Council of Australia CEO Romilly Madew is ready to take the built environment to the next level. Here's what all board directors need to know.
The 2015 Paris Accord upped the ante on decarbonising the world by 2050. The following year, the United Nations released its 17 Sustainable Development Goals.
However, the Green Building Council of Australia (GBCA) — with high-energy firebrand Romilly Madew at its helm — had already positioned Australia as a global leader for the built environment. Australasia has topped the Global Real Estate Sustainability Benchmark (GRESB) for seven years running, a feat that's prompted international curiosity — and admiration.
Despite successive federal governments prevaricating on how to tackle climate change (or whether it was happening at all), the GBCA, a small not-for-profit national industry body, has turned significant parts of Australia's property and construction sector into a world frontrunner by harnessing a potent blend of competitive spirit and collaborative action. From office towers in capital cities to government and university buildings, residential estates, shopping centres and industrial premises, there are now more than 1715 projects around the country certified with Green Star ratings of four and above.
In what other industry do you get competitors to openly collaborate on an outcome that will benefit all?
When asked how this has been achieved, Madew replies, "Collaboration, leadership, innovation. In what other industry do you get competitors willing to sit around a table — as they do at our board meetings — and openly collaborate on an outcome that will benefit all? The industry decided it couldn't wait for government and said, 'We're just going to do it'."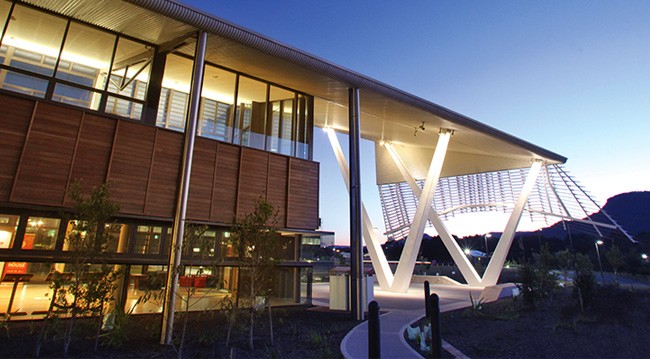 A defining factor in the council's success, Madew says, has been hectic competition between some of Australia's top corporations as they pursue increasingly greener buildings, spaces and portfolios, and count the benefits of energy and water cost savings, higher staff performance, productivity, attraction and retention levels.
More than 75 companies with an annual turnover of $100 million-plus are among GBCA's 700 members — including major developers, professional services firms, banks, super funds, local and state government departments, universities, product manufacturers, retailers and suppliers — and more than 500 SMEs.
Big changes
When Madew became CEO in 2006, green buildings were a hard sell. "We were pushing it uphill," she says. "In every meeting we had to make the business case for why green buildings were so important. Everyone saw green as meaning costs and asked us why they should do it," she recalls.
The turnaround came after the global financial crisis put a premium on trust. Just as the messages about the risk of rising greenhouse emissions were finally being comprehended, organisations reached for the reputation-enhancing winch of sustainability. Risk-averse investors wanted transparency and measurability. They needed evidence that their assets were appropriately managing risk — not just greenwashing — and the GBCA's best-known tool, Green Star ratings, delivered the proof point. Suddenly, Madew was steering a sustainability megatrend that's gained momentum ever since.
Today, 37 per cent of Australian office buildings are Green Star-certified, among a total of 1754 Green Star-rated projects. Boards are metaphorically beating on the doors at GBCA's cross-laminated-timber HQ in Sydney's six Green-Star-rated Barangaroo South asking for briefings as ESG (environmental, social, governance) pressures mount with shareholder demands and initiatives such as the Task Force on Climate-related Financial Disclosures guidelines.
Fast movers
GBCA runs on an unusual model. "We are a member organisation, but we're also a mission organisation," Madew explains. "It depends on the issue which lens we take. On the need to decarbonise, we're taking a mission approach to drive the industry."
The organisation's recently released Carbon Positive Roadmap — designed to chart the course for all new buildings to be emissions-neutral by 2030 and existing ones by 2050 — she describes as "pretty aggressive, but we feel the industry can bear it".
The council's enduring strength is how fast it moves. "We're nimble. We make mistakes and learn from them. If I think back to where we were, I never could have imagined where we'd be today."
Its offerings have kept growing with the appetite for green. For example, in 2013, a new performance tool moved the council beyond its preoccupation with purpose-built and refurbished projects to rate the operations of existing "brown" buildings. It subsequently extended this further, to let big property groups certify entire portfolios — tying in with GRESB preferences — and the area of Green Star-certified space in the past two years has doubled as a result. Certification costs also came down as less documentation is required, also potentially eliminating the spend on consultants.
People power
A complete organisational mind shift came with the 2013 launch of Green Star Communities, developed in collaboration with VicUrban, which certifies sustainable precincts and neighbourhoods, and counts liveability among its criteria. It triggered a collective epiphany that green buildings are actually all about people, according to Madew.
"For 10 years, we talked about energy and water efficiency, and triple-glazed windows. We've changed the paradigm to focus on the indoor environment quality, great space and improved productivity gains from smart, green workplaces."
Its sustainability scope has widened as a result, to "developing buildings, cities and communities that are healthy, liveable, productive, resilient and sustainable. Diversity and inclusion are addressed with Reconciliation Action Plans, which the GBCA is promoting after prompting by members Lendlease, Mirvac, Stockland and Sydney Opera House. Much has been learned from mining companies working with Indigenous communities, says Madew.
"We're perpetually scanning globally for ideas, looking to partner and learn." A partnership with the International WELL Building Institute zooms in on the health impacts of the built environment as part of the people-centric move.
People are Madew's strength. Tanya Cox FAICD, director and previous chair of the GBCA, who's also on the World Green Building Council board, claims it's why the organisation punches above its weight. "Romilly just picks up the phone… it doesn't matter what the organisation needs, she either knows the right person or someone who knows them."
Sticking points
Madew is zealous about her work and the market transformation she's led — "I can stand in Castlereagh Street [Sydney] and nearly every single building is certified" — but far from complacent about the mammoth job ahead. Impact to date has been substantially at the big end of town.
The next challenge is the mid-tier sector of buildings, which accounts for 80 per cent of Australia's office space. Many are owned or occupied by smaller businesses and operate way below potential with inefficient technologies, she says. "There's nothing driving them. They're not listed."
With energy prices skyrocketing, why would you move into a building with a zero rating? The carrot is the increased value of a greener building.
Madew advocates a carrot-and-stick approach. "If you sell or lease a building over 1000sq m, (by law) you have to disclose your NABERS (National Australian Built Environment Rating System) rating, even if it's zero. We want the government to drop that to 500sq m.
"With energy prices skyrocketing, why would you move into a building with a zero rating? The carrot is the increased value of a greener building and its ability to attract tenants. The stick is the passive commercial building disclosure regulation."
However, residential property (responsible for 57 per cent of Australia's building emissions) looks set to be the biggest obstacle yet. Compared to Germany or Singapore, Australia is way behind and the council is looking at a user-friendly tool that will address homeowners' fixation on value by linking it to the operational costs of energy, water and waste.
As consultation on the next steps on the Carbon Positive Roadmap continues — a summary and discussion paper were released in April — the "difficult and disaggregated" residential market is currently not yet in the picture, but slated to be addressed in a 2019 update. Watch that space.
Engaging the board
Fellow director Ken Morrison, CEO of the Property Council of Australia, also points to Madew's "peerless networking". "She's a good judge of when to push, when to partner and when to champion an idea. In the sustainability space, a lot is achieved by sharing knowledge and working with like organisations, with governments, oppositions and other policy thinkers, to harness wisdom and champion great practice — and Romilly is very good at that," Morrison says.
The GCBA board, which comprises CEOs, managing directors and senior executives of some of the property sector's biggest companies, is arguably her greatest resource. Board meetings invariably go far beyond management reporting, notes Cox, who has been attending since 2013, to become "more impactful" sessions where directors provide insights, opinions and the benefit of their experience, and often access to their organisations' expertise. Current chair Rod Fehring of Frasers Property Australia provided the services of a consultant for a recent strategy refresh. Madew also has a "great habit" of calling on directors between meetings, Cox says.
The board backs Madew's own development, both on and off the job, including her open pursuit of global and regional capability for greening the built environment beyond Australia. Late last year, when she collected the World GBC Chairman's Award in Jaipur, India, her work on the set-up and progress of green building councils across Asia, New Zealand and South Africa was called out.
The board also sanctions her picking up directorships, most notably on the Sydney Olympic Park Authority board. And she's been allowed her own voice on diverse issues such as marriage and gender equality.
Future directions
Keeping global warming to Paris Agreement levels — or lower — demands a tougher approach. In 2018, the built environment (residential and commercial sectors) produces 23 per cent of greenhouse gas emissions in Australia. That figure hasn't budged significantly in the past 15 years due to economic growth and urban expansion.
For Green Star's next stage, industry is being asked to unite in the push for greater scope and stringency — but it can't do all the heavy lifting, Madew emphasises. In the absence of federal action, her sights are on the ambitious moves of state and local governments with a patchwork of positive policy. NSW, Victoria, South Australia, Tasmania and the ACT have all set net zero targets for 2050, only to be upstaged by the City of Melbourne's Zero Net Emissions Strategy, which aims for carbon neutrality by 2020. Will she be around to watch the action?
"When recruiters call, I tell them unless they can give me the things I have now — purpose-driven, evolutionary work, a highly engaged board, staff and membership, the opportunity to travel and meet amazing people — then I see myself [staying] here." She adds that the pace of sustainability change is so fast globally that "at a regulator, industry and investor level, I feel like I'm in a new job every day.
Case Studies
6 STAR
The Prince's Terrace, Adelaide, SA, in the former industrial site of Bowden, was the first residential project in Australia to achieve a 6 Star rating. The project used local, low-carbon building materials, dwellings were orientated to maximise natural daylight and to passively heat and cool. Homes will use half as much energy and water as a typical urban dwelling.
In WA, a fit-out of the 1854 Old Perth Boys School (now Curtin St Georges Terrace) upgraded it from 4 Star, bringing 55 per cent reductions in total greenhouse gas emissions, reducing lighting energy by 80 per cent, air-conditioning by 65 per cent and water consumption by 35 per cent.
The Ponds Shopping Centre uses solar power and rainwater harvesting, maximises use of natural light (it cites research that natural light can increase customer spend per square metre) and natural ventilation. Measures implemented equated to about $290,000, less than one per cent of the overall cost, but are expected to deliver operational savings of $45,000 a year.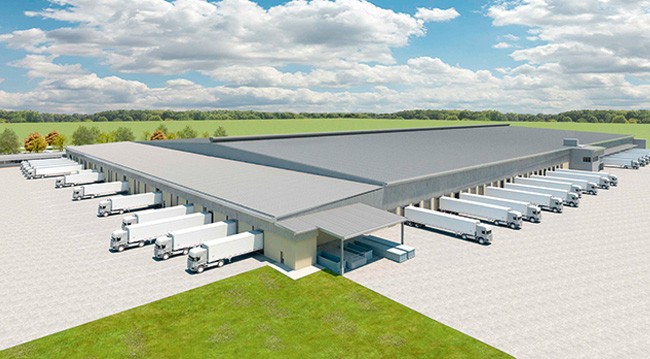 Supermarket retailer ALDI's Jandakot Distribution Centre was the first 5 Star green industrial building in WA. High rates of fresh air and natural light, and building materials carefully selected for low toxicity mean a healthier environment for employees. Efficient taps and fixtures reduce water consumption, and rainwater harvesting is used to wash trucks. Skylights boost available natural light and cut down daytime electric lighting needs, while internal blinds reduce glare and air-conditioning loads.
4 STAR
In 2015, the Sydney Opera House joined a handful of World Heritage-listed buildings to have achieved green certification globally. An innovative seawater cooling system powers its main heating and air-conditioning. Replacing old fixtures and light globes with energy-efficient LED alternatives reduced energy consumption, saving $70,000 a year. It is now targeting a 5 Star rating for its environmental 2017–19 sustainability plan, which aims to achieve a 60 per cent recycling of operational waste.
Romilly Madew is the sister of Nicola Wakefield Evans FAICD, who sits on the AICD Board. Ms Wakefield Evans had no involvement in the editorial process for this article.
This is of of your complimentary pieces of content
Already a member?
Login to view this content