We are at the beginning of a structural economic change as the global markets transition to net-zero emissions. Climate change advisory Pollination has a call to action for boards: apply climate science intelligently.
The 2021 COP26 conference proved to be a pivotal tipping point for global capital networks responding to growing climate risk. And as the business and investment community absorbs the scale of the economic changes it will demand, Pollination Group sees major potential for Australian businesses to drive a fundamental paradigm shift. The climate advisory, investment and asset management company is focused on the rapid evolution of a new asset class — building or rebuilding natural capital.
Australia has the natural resources to capitalise on this new movement to value nature, says Pollination partner Megan Flynn MAICD, who built the carbon offset program at Qantas and knows how to value the resource. "Agriculture is a great example," she says. "Traditional agricultural practices can be adapted to store vast volumes of carbon — and carbon markets provide a financial return for that action."
This shift is evident in the projects worth pursuing, according to the firm's co-founder and former head of Baker & McKenzie's global climate practice, Martijn Wilder AM GAICD. "Rather than just planting and ripping trees out of the ground, we're looking at creating forestry that stores carbon and retains biodiversity," says Wilder. "If we're involved in agriculture, we're not just putting in crops that sap water, but seeking out better crops that use less water, less fertiliser and generate carbon in the soil. We will use those benefits to generate income streams over and above what has been hitherto possible."
State-led scrutiny
The imperative for boards is not just economic. Flynn says all organisations will need to know more about their relationship with nature and the Earth. Board directors in Australia are going to become far more accountable to climate in a way that has not been seen before, she says. It is par for the course for a company to understand its material risks, but understanding them in terms of the best available climate science is new.
"There is legislation being introduced in New Zealand and parts of Europe making directors of companies legally liable for understanding and disclosing the financial impact of climate change on their businesses," says Flynn. "They will need to know and disclose — using the best available science — just how vulnerable their businesses are. This includes their exposure to carbon pricing, shifting markets and the risk to their physical assets from extreme weather events."
Climate science is evolving and directors will have to apply it intelligently to their companies' activities and practices. This kind of legislation is coming to Australia, asserts Flynn.
Pollination has close exposure to government pushes for climate change accountability and progress. Its advisers are drafting new climate change laws for Fiji, another in the US is working with the Swedish government designing template contracts for trading carbon under the Paris Agreement.
Yet another is advising the World Bank on establishing new climate change funds. Closer to home, Pollination is advising the NSW and Victorian governments on how to identify opportunities for investing in decarbonisation.
The company's foundation is also working with the Department of Foreign Affairs and Trade to take First Nations fire-stick farming practices to Africa.
Investors forcing compliance
Zoe Whitton, Pollination partner and non-executive director of the Investor Group on Climate Change, told AICD's recent LinkedIn Live COP26 forum that this is a structural change, not a fad. "The global commercial community is starting to countenance the entirety of the transition, not just the energy transition," she said. "There is a great stand-up in ambition and commercial [opportunity]. We get asked, is it a fad? People often conceive this as cyclical, but it can actually be structural."
The markets will lead the way, even if the political landscape remains hostile, says Pollination co-founder Tony O'Sullivan, who is also co-founder of the Oxford Blockchain Foundation and former head of Lazards in Australia.
So far, there is one fund that will invest in land- based real assets — that is, regenerative agriculture and sustainable forestry — which will look to raise $US1b, and another fund based on carbon strategy, investing in high-impact carbon credit projects around the world. It aims to raise $US2b.
Will it work? O'Sullivan believes big institutional investors are desperate to find good environmental capital. "They have so much money and they want to diversify," he says. "What we have to do is show them these new opportunities."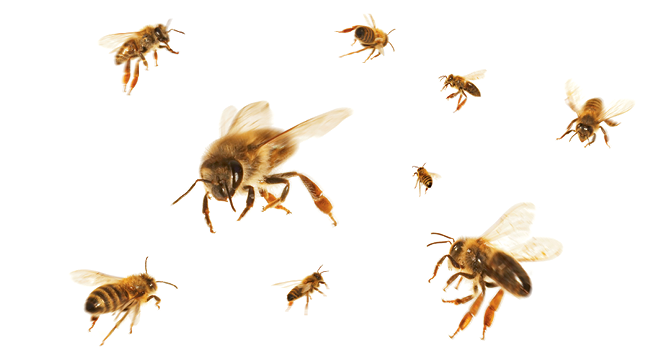 The numbers back this up. Figures from Bloomberg Intelligence say that global sustainable fund net inflows totalled US$185.3b in the first quarter of 2021, up 17 per cent from the prior quarter. In Europe, half of all new money went into environmental, green and climate sustainability funds in Q1 of 2021, although the US has the strongest expansion this year and may dominate the category in 2022.
The investment space is highly competitive, even cut-throat. Whitton says the age of politely asking corporations for change is ending. Institutional investors are increasingly using divestment to force compliance.
Maria Atkinson AM, chair of the LafargeHolcim Foundation for Sustainable Construction, cites Sean Kidney's Climate Bond Initiative, which wants to create a liquid asset class on the debt side, known as green bonds, as an example of an exciting initiative.
She sees a new understanding developing between purveyors of impact investment and super/ pension investors — a partnership between "patient capital" and environmental impact. "Big money needs to find projects of scale that can deliver both the financial returns and measurable environmental or social benefits," says Atkinson. "In many cases, the investment entity is willing to discount their money for impact. Impact investment, green and sustainability bonds, are common in Europe — our super funds should be participating in a much greater way."
By the numbers
US$12.2b invested in ESG funds in the first four months of 2020.
Source: Morningstar Direct
Analysis of 3000 organisations' data showed those perceived as behaving more responsibly had less negative stock returns.
Source: Harvard Business School
A 19% rise in participant numbers (238 newcomers) in 2020 showed increased corporate willingness to be scrutinised and report.
Source: S&P Dow Jones Indices
What boards and directors can do
At an AICD COP26 LinkedIn Live panel event in November 2021, ASX director Sam Mostyn AO urged boards and directors to follow the lead of the best-performing companies on climate change with these four pieces of advice:
Do you have a long-term net-zero commitment to honour before 2050? If that's not being discussed around your boardroom table, you probably should ask why.
Adopt at least one medium- term target that's appropriate and ambitious, which is relevant to the business you're in. Look deeply at how this affects your operational issues, particularly the value chain.
Look at what your customers are saying about the expectations of your company in dealing with this issue. Ask how many emissions you have. It's not as easy as just saying you will be climate neutral. There needs to be a commitment as to how to get there.
All boards should now have demonstrable, tangible near- term actions that get us onto that pathway; that say we understand where our business sits relative to the risk. There is certainly a duty on all of us as directors to learn to understand the questions.
What's next after COP26?
Climate change will be an important policy issue at the upcoming federal election and boards will need to take action in order to keep up with the expectations of society, ASX director Sam Mostyn AO told a recent AICD livestream, COP26 and the Climate Challenge: What next for boards and business?
Mostyn, who sits on the boards of Mirvac, Transurban and Sydney Swans and chairs Citi Australia's consumer bank, told an audience of 1600 that "this will be a federal election probably fought on climate issues".
The Glasgow COP26 summit was significant because it highlighted the speed of change required and "massive transitions that are going on, including the transition of capital and the role of companies, and the rising role of ESG environmental, social and governance principles that most directors now face". Big commitments, such as that of former Bank of England governor Mark Carney delivering US$130 trillion worth of private capital commitments for decarbonisation, "tells us that this was a big moment where everyone was stepping up to say that this is a moment to act".
However, Australia was lagging behind other countries in the world on its official policy response and guidance on climate change, according to the panel.
Pollination executive director Zoe Whitton, who appeared with Mostyn on the LinkedIn Live video event, said Australia was "late to the party" in forging a policy response on the issue to guide business. There will be opportunities to develop new business models in the transition to a lower emissions pathway that businesses in other countries are currently in a better position to move early on.
"A lot of people are starting to see the opportunity here. And if you're in Europe, you are sitting in a world where there is a policy pathway that enables you to start investing in that opportunity to get things stood up," said Whitton.
"If you're an Australian company, or an Australian director sitting in an environment where you can see those opportunities coming, the commercial risk is coming at you, but you don't have the policy support to enable you to act on those opportunities as clearly as you might otherwise like to do." Both Mostyn and Whitton welcomed the federal government's November announcement of net-zero targets by 2050 and a plan to get 1.7 million electric vehicles onto Australian roads by 2030. However they acknowledged that business was ahead of government in responding to the climate change crisis and that more commercial support was needed from the government.
"Paris (the Paris agreement treaty on climate change) is a room where the world's governments are negotiating the future and what the future is. And we have to make a decision whether or not we're in that room. We're presently not in the room," said Whitton. "And we're definitely late to the party."
The Glasgow Climate Pact reached agreements on climate action on international adaptation, mitigation and finance measures. It attracted some criticism that it did not go far enough.
This is of of your complimentary pieces of content
Already a member?
Login to view this content