Recent and proposed changes to WHS legislation serve as a timely reminder for directors to be more cognisant of their board's responsibilities.
In October 2017, Queensland became the first state in Australia to introduce the offence of industrial manslaughter, with up to 20 years' jail for directors and executives and fines as high as $10 million for companies. The new law adds a new avenue for prosecution in the event of a workplace death, and is the most recent in a series of developments putting workplace health and safety (WHS) at the top of the agenda for many boards and directors. In recent years, all states bar Western Australia have adopted harmonised workplace health and safety laws, which, in many cases, increase penalties for offences. (Note the WA government has indicated it will introduce a WHS bill in mid-2019, which "may incorporate an industrial manslaughter offence".)
Mental health and harassment are also increasingly being recognised as workplace issues and there is a higher expectation in the community that companies will prevent their workers from being injured.
The new Queensland law creates the criminal offence of industrial manslaughter where a worker dies and a senior officer or director was the cause of death or was negligent in causing the death.
"It's turned up the heat level for directors and officers quite significantly," says Jillian Hamilton GAICD, managing director of safety governance consultancy Manage Damage. Hamilton says other states are likely to follow. In Victoria, the Andrews government has promised a $16m fine and 20-year jail terms if it returns to office in November. NSW Labor has pledged 25-year jail terms and South Australia is proposing the same penalties as Queensland.
The introduction of these laws is not without controversy. In its submission to the Senate Inquiry into Industrial Deaths, the AICD argued that "the focus on punishing wrongdoing can ultimately distract from the core object of WHS laws, which is to protect workers and other persons from harm by requiring the duty holders to eliminate or minimise risks".
While it has been possible to prosecute individuals for a workplace death under the existing criminal code, it is often argued that is difficult to successfully prosecute an individual for offences under existing WHS laws. The new offence will change that, Queensland Employment and Industrial Relations Minister Grace Grace said when the legislation was introduced. "Importantly, companies won't be able to hide behind elaborate corporate structures to evade their responsibilities. These new laws will hold all employers, regardless of their size or structure, accountable for negligence contributing to a worker's death."
The provision applies to directors, chief executives, chief financial officers, general counsel and general managers. "The rationale for capturing these higher-level officers is to ensure health and safety is managed as a cultural priority within organisations and to guarantee that safety standards are managed and supported from the top down," a spokesperson for WorkSafe Queensland explains.
The model WHS laws were designed to ensure they had wide application using the concept of Person Conducting a Business or Undertaking (PCBU). Designed to move away from employer/employee dichotomy, a PCBU can be a small businessperson, and applies to a business irrespective of its corporate structure. A review is currently underway of the model WHS laws by Marie Boland, due for completion later this year.
Gerard Forlin QC, a UK specialist health and safety barrister, who has acted on cases including the Grenfell Towers fire and Malaysian Airlines Flight MH370 crash, says that in the UK, as in Australia, it had become difficult to prosecute large organisations for industrial deaths under common law because manslaughter convictions required the prosecution to prove there was a "controlling mind" directing an organisation — and this was difficult in cases involving large companies.
The new test is one of senior management failure falling far below what was reasonably expected, he says. The new Queensland law also allows prosecutors to aggregate several acts of negligence into the one charge, which isn't possible under common law. Since the introduction of the Work, Health and Safety Act 2011 (Cth) , small to medium organisations have faced prosecution, and although no-one from a large company has yet been charged, Forlin describes it as a "slow burn", saying it can be many years between an incident and prosecution.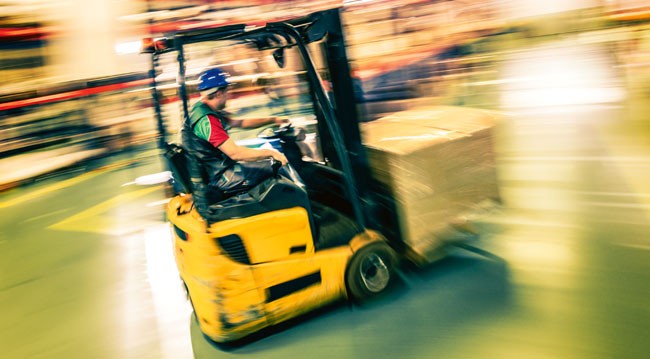 Workplace health and safety is now top of the agenda for boards and companies are investing a lot in ensuring they aren't prosecuted. "A lot of organisations have really taken it to heart — not only on a legal level, but at a moral level as well. They're not just ticking boxes here," Forlin says.
Nonetheless, for those companies wanting to avoid a prosecution for industrial manslaughter, Forlin says it's important no-one in the company can point to any cost-cutting at the expense of safety, and that it has systems in place to get to the bottom of safety incidents and act on them.
"You want to make sure there's a genuine connect between what's happening on the ground and what management thinks is happening on the ground," he says. "Whether that means not only paperwork, but also actually walking around the premises and looking at this. You can't think you're safe because you've got a lot of paperwork. The paperwork has got to be living paperwork and it's got to be cascaded down from the top to the bottom."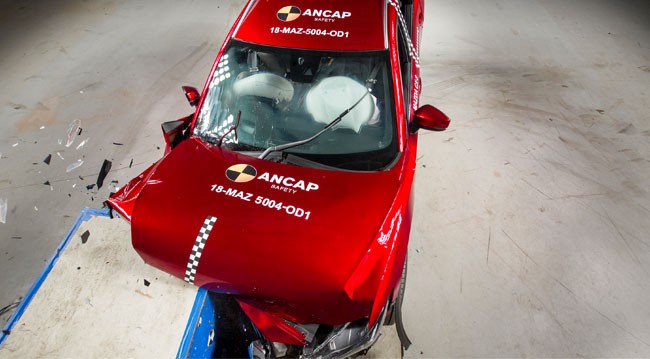 At a recent AICD Safety Governance forum in Queensland, Jillian Hamilton outlined an approach to help boards approach WHS risk management. Known as "risk dollarisation", it involves putting a dollar amount to non-financial risks. Hamilton applies the ASX Corporate Governance Principle 7 — which states that recognising and managing risk is a crucial part of a board's role, but does not discuss workplace safety — and converts safety risk into financial terms. She outlines the cost implications of poor safety as well as opportunities to reduce that cost and at the same time improve safety. Managing the non-financial risk in an organisation is often difficult to visualise.
Hamilton says safety professionals "often sell safety as a religion" and use safety metrics that don't mean much to anyone except other safety professionals. By putting a dollar amount to a safety incident — in terms of paying wages to an injured worker, lost production and higher workers' compensation insurance payments — the safety risk is put in the same financial terms as other business risks, allowing boards to better understand it.
"Businesses are hurting people all year round," she says. "While it's not a catastrophic, someone-has-died event, this accumulates a lot of cost to their premiums and they don't talk about it until this one particular incident may come through as a fatality."
Safe Work Australia chair and company director Diane Smith-Gander FAICD says the major change facing directors is not so much in regulations — their obligations remain broadly the same. It is in higher community expectations that companies will keep their workers safe and their recognition of the reputational damage that can arise from accidents.
At the same time, the financial cost to business operations is also higher. With many businesses serving customers for more hours in the day and in an environment of lower profits and tighter margins, the consequences of a safety incident that stops production or stops customer service are greater. In this environment, the consequence-probability paradigm of assessing a safety risk no longer applies, she says. Directors can no longer look at the probability of particular safety incidents and assign a low priority to those less likely. "That's the problem for directors. That prioritisation process that has been applied forever has broken down."
Directors who are unable to evidence they have been on site and done personal inspections can't meet their duties.
The answer is to try to remove much of the risk from the job — better-designed and safer tools, automation and, in some cases, simply ceasing to perform a particular task. This won't necessarily mean businesses can't carry out core activities. "Automation has made work safer," says Smith-Gander. "The injury rates in mining are now better than those in retail."
These higher expectations don't rest only with directors but the entire workforce, and it is up to directors to empower individuals in the company to act safely. "The key empowerment is to stop the job if it's unsafe," Smith-Gander says. "In many companies, there has been an obligation to stop a job if you believe it's unsafe — even if it is not your job."
She says directors can learn a lot by asking questions that elicit honest answers and noticing things like how well communications and housekeeping are done on site. "Directors who are unable to evidence they have been on site and done personal inspections can't meet their duties."
Mental health is covered in the same safety legislation as physical injury and a new focus on such issues as bullying, harassment and post-traumatic stress disorder has broadened the sorts of industries most at risk from WHS prosecutions from construction, mining, forestry and transport into many white-collar occupations.
"Just like a construction worker needs to make sure someone doesn't fall from height, a call centre operator needs to make sure the appropriate controls are in place to manage the mental health of the workforce," says Jamie McPherson, managing partner at DWF Law. He says the new laws don't actually change what directors are required to do so much as raise the stakes for non-compliance. "With the industrial manslaughter provisions in place, the failure to follow those due diligence requirements make it far more significant for a director or officer of an organisation," he says. Directors won't necessarily be prosecuted for an accident or a mistake that someone lower down in the company makes if they can show they've taken appropriate steps.
Not only do directors need a safety management system, they also need to receive enough information to ensure it is being complied with. However, Perth barrister and board member (Industrial Foundation for Accident Prevention and WA Northern Metropolitan Health Services) Maria Saraceni says some directors struggle to get enough information about health and safety in their organisation, perhaps because health and safety managers aren't up to the task or they don't have the statistics. Lost-time injury statistics or workers compensation claims data aren't enough. "If that's the only information board directors have, they are hugely exposed," she says.
Businesses actually possess a lot of data that could inform the board about WHS, such as bullying and harassment complaints, near-misses data and culture surveys, information from exit interviews, the number of resignations and what happens when someone complains about their boss. But it's often not presented in a WHS context. Nonetheless, directors are beginning to understand what they require. "They're asking 'what information do I need to be able to sleep comfortably at night to know that I've met my duties at law?'" Saraceni says.
Workplace with wheels
Under Australian Work Health and Safety legislation, employers have a duty to take all reasonably practical steps to protect the health and safety at work of its employees. This extends to protecting the health and safety of employees driving work vehicles for work purposes.
James Goodwin MAICD, CEO of the Australasian New Car Assessment Program (ANCAP) says directors should familiarise themselves with their organisation's WHS policy to ensure it takes into account their vehicle fleet.
"Too often, organisations forget that for many employees the vehicle is a workplace and the workplace safety legislation extends to the vehicle," says Goodwin. "Just as we provide our employees with a safe workspace in the office, factory or worksite, we must also provide them with a safe vehicle. In some instances, an employee's workplace is their vehicle."
Fifty-two per cent of all vehicle sales in Australia are to businesses and fleet (including government) purchases. Goodwin says that directors mustn't forget the vehicle fleet and its safety rating when considering the organisation's risk profile and their WHS obligations. ANCAP works closely with companies to provide free advice and education on the safety of the fleet and the types of vehicles they should be purchasing.
It recommends fleets and commercial buyers choose vehicles that hold the maximum five-star ANCAP safety rating. In addition, look for the Rating Year date stamp, which identifies the year requirements against which the model was tested. Fleets and commercial buyers should look to purchase a five-star vehicle with a date stamp no more than three years old.
This is of of your complimentary pieces of content
Already a member?
Login to view this content