From keeping workers virus-free to managing remote working risks, there are new WHS considerations for boards to be aware of. Here's what directors need to know.
When the scale and size of the COVID-19 pandemic became apparent, Liesel Wett FAICD, chair of Goodwin Aged Care Services and CEO of Australian Pathology, and on the AICD board, felt an overwhelming mix of emotions. "There was fear, there was exhaustion, and like many directors, I was very anxious about what was happening and what was unfolding," she says.
As Goodwin's board sought to protect their vulnerable population of aged care residents while communicating ever-changing protocols to worried family members and staff, new challenges loomed around every corner — financial risks, workforce shortage risks, and health and safety risks. "There's also a massive reputational risk arising out of this for the entire aged care sector and many things we're going to have to get our heads around at a national level," says Wett.
A board's basic duty of care for work health and safety (WHS) has taken on an acute focus as the COVID-19 crisis continues. Yet while the virus has forced us to view handshakes, hugs and myriad other aspects of life through a new lens, directors' obligations in relation to work, health and safety remain unchanged.
"One of directors' core responsibilities is to understand the health and safety risks their people face, and to put in place appropriate processes to minimise them," says Diane Smith-Gander FAICD, chair of Safe Work Australia.
Smith-Gander says that while she usually handles stress very well, she did lose some sleep early on. "I woke frequently with my mind turning to the right sequence of steps to address radical revenue loss at one company," she says. "I certainly wasn't on the top of my game following those nights, but once I felt fully across the right steps, and had printed out legal advice on safe harbour and restructuring plans and stuck it on my study wall, I moved past that phase."
The challenges for directors have been heightened because an understanding of risk is constantly changing as knowledge increases, demanding an iterative rather than a set-and-forget approach. With COVID-19, for example, at least daily cleaning and disinfection of surfaces has been recommended from when the pandemic started gathering steam. Yet Nathan Winter GAICD, president of the International Network of Safety and Health Professional Organisations, points out an article published in the medical journal The Lancet in July, which reports that studies suggesting the coronavirus lives for days on surfaces were based on extremely high concentrations of the virus in "studies that have little resemblance to real-life scenarios".
Winter says organisations need to assess and respond to the level of presenting risk. "Requiring people to wear masks in a state where there's currently no exposure to the hazard, because there are no active cases of COVID-19, would be like saying, 'We're going to turn on the water for our fire sprinklers now because there's a bushfire on the east coast of Australia'," he says.
COVID-19's longer-term implications also remain unknown, but emerging research suggests infected people of all ages may be prone to developing heart disease, diabetes and other chronic conditions.
"When you have something that becomes a new phenomenon around workplaces, it takes a while for all of the insurance and measurement messages to catch up," says Smith-Gander. She hypothesises that a young person who contracts COVID-19 at work and sees their future ability to work impacted may have a loss of earnings-type claim. "So even if it's a small number, it could, multiplied over a long periods of time, turn into a very large claim. Directors need to be alert to these potential future risks."
According to Safe Work Australia, a director's WHS obligation would require demonstrating that they asked the right questions of management and were satisfied that all alternative means open to the organisation in the circumstances had been explored.
Gown and glove
In 2011, Safe Work Australia developed a single set of "model" WHS laws designed to provide a nationally consistent framework. To date, these have been implemented in all jurisdictions except Victoria and Western Australia. Safe Work Australia has released industry-specific protocols, covering a range of measures we're fast becoming used to, including rosters limiting the number of workers present in the office at any one time, ample handwashing facilities, and rigorous cleaning and disinfection procedures.
The organisation points out that employers have no obligation to provide personal protective equipment (PPE) unless there is a specific legislative requirement applying to the sector, or expert advice that compels the use of such equipment. If work requires the use of PPE, which could not be provided, organisations need to explore alternative means to carry out the work safely without PPE.
Directors must be mindful that any perception by workers that their safety is unimportant may lead to reputationally damaging industrial action. In August, Sydney bus drivers threatened to strike as they demanded mandatory mask use for commuters; while Brisbane abattoir staff called out their employer over limited access to disposable gloves. In more exposed sectors such as healthcare, debate rages over whether federal guidelines from the Infection Control Expert Group — which often require surgical masks only — are sufficient.
Between 70 and 80 per cent of infected Victorian healthcare workers contracted COVID-19 at work. Naomi Kemp MAICD, chair of the Australian Institute of Health and Safety, says this suggests minimum standards weren't enough. "Directors need to answer that question of, 'What is reasonable for us to do that goes beyond the minimum standard?' and then put those controls in place," says Kemp. "In the first wave, surgical masks managed to control things. But in the second wave, with so much more infection, we need to say, 'Something's not working, let's understand what it is, and improve it'."
Amid the intense focus on physical safety, it is vital not to overlook workers' psychological safety, says Michelle Gibbings GAICD, founder and managing director of consulting firm Change Meridian. Cultivating an environment in which employees feel free to speak openly and know they will not be victimised or bullied is particularly challenging as COVID-19 has caused business slow-downs and shutdowns.
"I've had people say to me, 'Before COVID, I would have been comfortable to speak up about that," says Gibbings. Now employees hesitate to flag risks because job insecurity is much higher, she says. "If you don't have an environment where people feel safe to talk about what's really going on, that is a fertile breeding ground for risk issues down the track."
Gibbings recommends providing paths of escalation, such as whistleblowing hotlines, to encourage employees to disclose concerning practices that might come back to bite the board.
By the numbers
3.3 million Australian workers seeking a post-COVID-19 career change
50% predicted increase in suicide numbers amid COVID-19 economic downturn
91% of HR decision-makers want to increase staff work-from-home options
1.3 million Australians predicted to be unemployed by end of 2020
48.5 extra minutes per day worked by employees worldwide during lockdown
Sources: ING Future Focus Report, RACGP, University of Sydney Brain and Mind Institute, HRD, RBA, Safe Work Australia, US National Bureau of Economic Research
Working from home
Data from the Australian Bureau of Statistics indicates that nearly half of all Australian employees were working from home soon after the pandemic began. Not all employees are being recalled as restrictions ease, with companies such as software giant Atlassian announcing its workers can continue working from home indefinitely.
Working from home has its comforts. In a survey of more than 750,000 employees worldwide, Perceptyx found that just four per cent of those asked wanted to return to the office full-time once the worst of COVID-19 is over.
Smith-Gander says organisations needed to consider the new circumstances and risks involved, and review their policies to make sure they are "robust and fit for purpose". "I would expect diligent directors would have said, 'Let's have another look at our workplace flexibility policy and our working from home policy' and if there aren't two separate policies, that's red flag number one, because they're two different questions," she says. "Directors need to consider, 'In the past, maybe I only had a very senior population working from home, but now I've got 300 call centre operators working from home, so I need to do things differently, and provide a slightly different level of support'."
Research has identified that people working from home are labouring for longer and drinking more. One in eight Australians says they have been drinking every day since the coronavirus outbreak began, according to an Alcohol and Drug Foundation study. McCrindle Research found one in four people reported an inability to switch off was a downside to working from home. Others risks include poor ergonomic practices, breaches of confidentiality, privacy and data security, reduced social support from managers and colleagues, and psychosocial risks such as fatigue and online harassment.
To manage these risks, organisations could provide guidance on what a good workstation set-up looks like, maintain daily communication through phone, email or Skype, and offer continued access to an employee assistance program. Organisations commonly have workers complete audits or checklists to verify their home-based set-up is safe, but there are other things they could do. "One is to set up a video call and get the employee to talk through their work environment, how they're working and whether they have any concerns," says Gibbings.
In some circumstances, employers may need to explore other mechanisms to ensure worker safety. The WorkSafe Guardian app supports lone workers out in the field, such as in-home health workers and mobile lenders. The app "checks in" on users at predetermined time frames. If there's no response, an alert to an around-the-clock monitoring centre is automatically triggered and the user will receive a phone call. If that call fails to raise the user, a predetermined escalation process is initiated, which might include anything from managers calling workers' private numbers through to the dispatch of private security officers or police or ambulance services.
"We've all heard about the person who had a heart attack at the office and people say, 'Thank God they were at the office because there was someone close by to ring triple-0 and that's why there's no permanent damage'," says Greg Lindner, who developed the app. "What happens now if that person is by themselves when they have the heart attack, or burn themselves heating their lunch up, or forgets something in the oven and the house catches on fire?"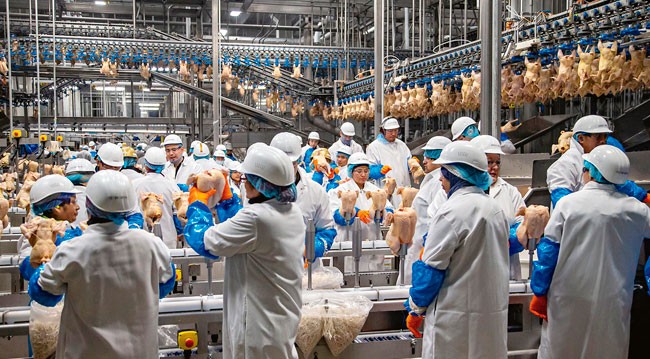 Due diligence
Asking the right questions and getting people across the entity to present at board meetings is another way of gleaning valuable insights, says Gibbings. "Your role in governance work is really to understand what's going on — if you're not comfortable about the level of information you're getting, you say so, and ask for more."
Smith-Gander points out that directors could previously gain ample information by moving around the business, visiting different sites and directly asking workers for their opinions. "But at the moment, they can't go out and smell the smoke, because we don't want casual visitors onsite, even if they're in the role of a non-executive director seeking to discharge their obligations."
She recommends measuring one level of detail more than you usually would, particularly given COVID-19's potential to throw curveballs down the track. For example, if you usually reviewed statements on a quarterly basis, consider shortening the time period of your investigation by viewing them on a monthly basis. "The second thing is the level of detail," she says. "How do I take that to a more granular level? So if I normally look at state-based data, I'm now going to go down to the regions within the state. What I'm trying to do is to get more insight — an earlier warning if I need it."
Questions for management
What steps are being taken to ensure workers are regularly informed about COVID-19 and the ways to minimise health risks?
What steps are being taken to ensure the health and safety of those workers who can't work from home? Do you have a policy for workers who are more vulnerable to COVID-19 (for example, pregnant or immune-compromised staff)?
How is the organisation ensuring the health and safety of workers while they work from home?
What measures are being taken to minimise physical and psychosocial risks when workers are working from home? For example, are workers being provided with checklists for how to set up a workstation? Are workers being provided with the right equipment? Do employees have access to employee assistance programs?
What steps are being taken to ensure workers feel supported during this challenging time? Have workers who may be more at risk been identified and is the team ensuring that they receive adequate support?
Source: AICD Resources: Managing WHS Risks from COVID-19 — What questions should boards be asking?
Danger ahead
The COVID-19-related implications of industrial manslaughter laws in the ACT, Queensland, Victoria and the NT (as well as currently before parliament in WA), have concentrated the minds of directors and management. According to Queensland's independent WHS prosecutor Aaron Guilfoyle, it is possible that directors of businesses who fail to take adequate precautions to protect workers from contracting COVID-19 may face these criminal charges in the future. "Only time will tell whether a case arises where the acts or omissions of a business were both negligent and can properly be said to have caused by way of substantial contribution the death of one of its workers," he says.
Following Victorian hotel quarantine breaches, it's been foreshadowed that parts of the Victorian public service and members of Premier Daniel Andrews' cabinet may be exposed to penalties for unsafe work practices that contribute to deaths. Such rumblings are a sobering reminder that taking a directorship means one may be held personally responsible for the actions of their company or business.
Kemp recommends that directors formulate a personal due diligence plan, which covers directors' six main obligations and actions they will undertake for each. "The penalties (for failing to meet these obligations) are really high — it's money and it's imprisonment," Kemp says. "They can only put a human in prison, they can't put a business in prison. That's why it's personal."
In Victoria, an industrial manslaughter conviction carries a maximum penalty of 25 years (individuals) and a $16.5m fine (body corporates).
Industrial manslaughter laws
The Dreamworld fatalities, along with the deaths of two workers at Eagle Farm Racecourse in the same month, triggered the Queensland government's introduction of an industrial manslaughter offence under the Work Health and Safety and Other Legislation Amendment Act 2017 No.38 (Qld). Under this Act, the industrial manslaughter offence requires a low fault element of "gross negligence" as to causing the death of a worker and does not include a prohibition on insurance and other indemnities in relation to WHS penalties. The offence carries a maximum penalty of 20 years' imprisonment for an officer and $10m fine for bodies corporate.
Australia's first convictions for industrial manslaughter under the new legislation were handed down in June 2020, following the death of a worker at Brisbane Auto Recycling in May 2019. The Brisbane District Court heard that the company lacked basic safety systems such as a traffic management plan. The company's two directors pleaded guilty to engaging in reckless conduct and were sentenced to 10 months' imprisonment (wholly suspended for 20 months) and fined $3m. Their convictions have rung alarm bells for directors and served as a reminder of the significance that regulators attach to those who govern businesses.
Guilfoyle says the case offered little guidance on where the threshold lay for board members in terms of their responsibilities to identify and control risks because Brisbane Auto Recycling was a small company in which directors "did almost nothing towards ensuring safety". What constituted sufficient action to meet WHS obligations and avoid criminal liability in larger companies, in which board members were further removed from day-to-day operations, thus remained unknown and untested, he added.
"We'll need more litigation in order to scrutinise the operations and decisions of boards in larger companies, as well as expert evidence from experts in board governance to assist courts to determine whether or not directors have fallen short of the mark," he says. To date, there have been very few industrial manslaughter prosecutions initiated in Australia.
Bad dreams
The Dreamworld theme park case underlines the potential danger for directors when serious WHS breaches occur on their watch.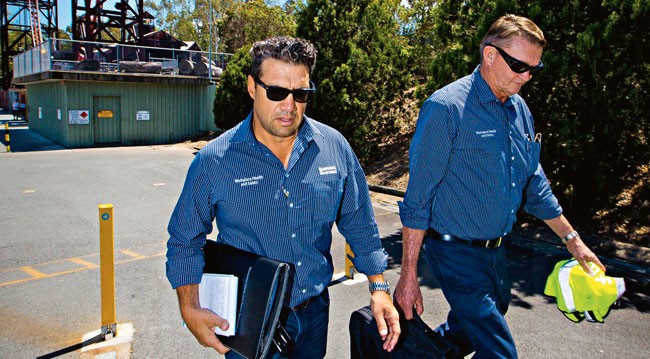 Four people died on Dreamworld's 30-year-old Thunder River Rapids Ride on the Gold Coast, on 25 October 2016. Kate Goodchild, Luke Dorsett, Cindy Low and Roozbeh (Roozi) Araghi were crushed to death in the ride's conveyor belt machinery in Australia's worst theme park accident since the 1979 Ghost Train fire at Sydney's Luna Park, which killed seven people.
In July 2020, Dreamworld's parent company, the Ardent Leisure Group, pleaded guilty to three charges under s32 of the Work Health and Safety Act 2011 for failing to comply with its health and safety duty under the Act and exposing individuals to a risk of serious injury or death. Each charge carries a maximum penalty of a $1.5m fine.
The full extent of the safety problems at Dreamworld was unearthed during a lengthy coronial investigation into the tragedy, which concluded earlier this year. Coroner James McDougall's final report, released on 24 February 2020, noted a grim roll call of "obvious hazards" on the ride, including pinch points, repetitive water pump failures and the absence of safety features such as an emergency stop button.
"[These] would have been easily identifiable to a competent person had one ever been commissioned to conduct a risk and hazard assessment of the ride," McDougall wrote.
McDougall identified a range of additional issues, including multiple "random" ride modifications, which potentially introduced new hazards; failure to implement controls recommended following previous raft collisions; and a reliance on untrained staff to identify risks with rides. He described "informal and ad hoc record keeping", inadequate maintenance and "rudimentary and deficient safety management practices".
"Such a culpable culture can exist only when leadership from the board down is careless in respect of safety," McDougall said. "That cannot be allowed."
In the July prosecution, the court heard that Ardent Leisure had failed to ensure, so far as was reasonably practicable, the provision and maintenance of safe plants and structures and safe systems of work. It was alleged that the company failed to provide the information, training, instruction or supervision necessary to protect all persons from risks to their health and safety arising from work carried out as part of the conduct of the business or undertaking.
While Queensland's independent Work Health and Safety Prosecutor Aaron Guilfoyle would not comment on the prosecution, due to its ongoing nature, he confirmed in an earlier statement that no further charges would be laid.
As such, Ardent Leisure directors will be spared some of the more serious personal liability implications, including fines and jail time, which had been foreshadowed as a possibility by legal commentators at the time.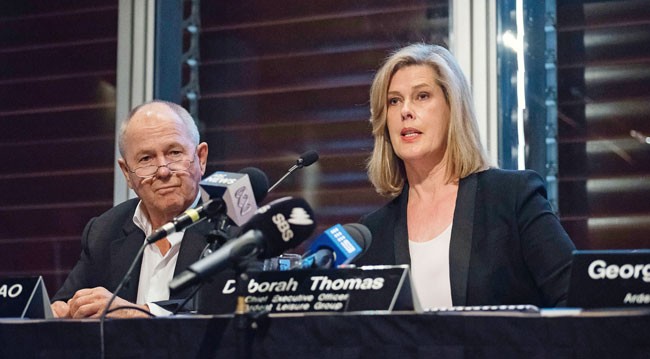 The board response
Chair of Ardent Leisure Dr Gary Weiss AM — who also chairs Estia Health and Ridley, and is an Australian Rugby League commissioner — declined Company Director's request for an interview, but in a statement released in response to the coronial report said the company intended to become a global leader in safety.
"The Australian commercial aviation industry is seen as a benchmark for safety management and Dreamworld is committed to adopting relevant learnings, developments and safety systems from this industry," the statement said.
Peter Wilkinson GAICD, the chair of corporate affairs and digital/social media consultancy Wilkinson Butler, notes other mistakes were made in the aftermath of the tragedy.
"There are great lessons for directors in what happened with Dreamworld… and great lessons in what Dreamworld needs to do to map its way out," says Wilkinson.
For instance, Dreamworld was widely criticised for a range of issues relating to the management of the crisis, including its initial reliance upon a poorly prepared spokesperson, and what appeared to be unseemly haste to reopen before police had even finished processing the crime scene. Yet a bigger blunder may have been the decision to press on with the AGM, which months earlier had been scheduled to take place on 27 October 2016 — two days after the tragedy.
The meeting proceeded on the basis of legal advice in relation to ASX rules, but was contrary to advice from Ardent Leisure's crisis communications team, according to a report published in The Australian.
The AGM was followed by a media conference in which former Ardent CEO Deborah Thomas MAICD came under fire for accepting more than $800,000 in bonuses, and for claiming Ardent had contacted the families of the four people who died, when no direct contact had occurred. Thomas stepped down from the CEO role in April 2017 and has since left the company.
Wilkinson says directors needed to understand the importance of communication "and the significance of it in retaining customers, and building trust". For that reason, prioritising legal over public relations advice could prove counter-productive.
"I've often been with a chair or CEO where it's an argument between the lawyers saying: 'You can't do this because we may lose a court case', and me saying: 'What happens outside the courtroom is more important'."
Wilkinson says Dreamworld could potentially rebuild its reputation, but people needed to see that there was no risk of repeating the past.
This is of of your complimentary pieces of content
Already a member?
Login to view this content