Outdated standards and inadequate funding models are being exposed through the Aged Care Royal Commission. We outline key lessons for directors.
Early last year, as appalling stories of abuse and neglect in residential aged care facilities filtered into the press and reputational damage mounted, Goodwin Aged Care Services chair and AICD director Liesel Wett FAICD was keenly watching the Royal Commission into Misconduct in the Banking, Superannuation and Financial Services Industry through the lens of resident care.
Fortunately, the board of the ACT's largest provider had access to specialist knowledge. "One of our directors is a non-executive director on a small bank board," says Wett. However, the not-for-profit also consulted the recent Australian Prudential Regulatory Authority (APRA) report on governance failures by the Commonwealth Bank (CBA).
"We thought the situation was important enough to put checks and balances in place to make sure something bad wouldn't happen to us," says Wett. So, well before the aged care Royal Commission was announced in September, "we had already reviewed all of the outcomes from APRA's report and had a work plan".
Not all providers will be as well prepared for the inquiry, which is led by commissioners the Hon Richard Tracey AM QC and Lynelle Briggs AO GAICD. However, every provider understood that while the probe would focus on abuse, sub-standard care and systemic failure, it would also differ markedly from others in having to address the tectonic shift in our society — the inexorable ageing of the population and its associated costs. This phenomenon will see the proportion of over-65s leap from 15 per cent of Australians in 2017, to "between 21–23 per cent" by 2066, with rising aged care needs, whether residential or through the home and community care scheme, which is also part of the Royal Commission's remit.
Of 1.3 million people using aged care services, about 200,000 live in residential aged care by their early to mid-80s. Federal government annual expenditure is at $18.2 billion and will jump to about $22b by 2021–22. Fifty per cent of residents are affected by dementia. They are among the estimated 376,000 sufferers in the broad community. This figure is expected to reach about 900,000 by 2050. Demographics aside, it was also clear that as with the banking Royal Commission, this Royal Commission's recommendations will affect every person in the country.
The immediate response
The twin imperatives of putting the sector to rights while mapping a path for its governance are neatly expressed by Heather Watson MAICD, chair of Uniting NSW.ACT, a provider of residential care for 14,000 people in 20 facilities.
"The Royal Commission is being held because there are fundamental human rights issues that need to be addressed in this sector," she says. "The best thing I can do as a leader is to encourage those around me to approach the Royal Commission with openness, integrity and compassion. We're committed to learning from our own enquiries, not merely waiting for its views to be made public."
Mercy Health, with 35 residential aged care facilities, largely in Victoria, is also aiming to get on the front foot. "The question for the board is, what can we do now?" says chair Virginia Bourke. "What does our involvement with the Royal Commission tell us already about our risk management work and processes? What are the emerging issues?"
"Involvement" is a reference to the data-gathering done over the Christmas-New Year period at the Royal Commission's request. The top 100 approved providers had an early January deadline for submissions (83 responded in time), the remaining 1882 from which the Royal Commission requested submissions were allowed until February. Everyone had to scramble, especially given the first question in the accompanying letter: "Since 1 July 2013, have there been any occasions when your service or outlet has provided substandard care, including mistreatment and all forms of abuse?"
Five years of records was a big ask for a sector dominated by not-for-profits, many of them small, who have 56 per cent of market share in residential aged care (government has 11 per cent and the rest are for-profit, with four listed).
As a guide, the seven large for-profit providers represented by the Aged Care Guild, including the largest, BUPA, and listed companies Japara and Regis Healthcare, have 385 facilities and 36,300 beds. In the not-for-profit sector, Catholic Health Australia (CHA) is the whale, with 25,000 beds. On the other hand, Goodwin, at 112 on the Royal Commission's list, has 326 beds, although it serves about 2500 people via other services and retirement villages.
The guild, one of three peak provider bodies, advised giving as much detail as possible in submissions. "It's much better, if called, to sit up there and explain all that information rather than put in a more minimalist response and have to explain why you haven't recorded something," says CEO Matthew Richter.
In the first public hearing in Adelaide in mid-January, Tracey and Briggs were unapologetic about the demands, reiterating that fast turnaround times would be normal, given the interim report is due 31 October and the final report due 30 April 2020.
"It was clear there were tight time frames and directors would have to make themselves available," says Bourke of Mercy Health's response. "We assembled a Royal Commission working group led by the CEO, and a director who has relevant experience sits on that and is the direct conduit for the board."
Watson also rallied the troops. "We established a joint executive/board oversight group, which is meeting regularly between board meetings to support the executive team and monitor issues as they arise through the Royal Commission's work."
Goodwin's work plan, benchmarked against the APRA recommendations to the CBA, included changes such as increased scrutiny of board subcommittee minutes, previously left to the end of board meetings. "Our subcommittees do all the heavy lifting and detailed work in areas such as clinical governance, estate and audit and risk," says Wett. "We moved them to the front of our agenda."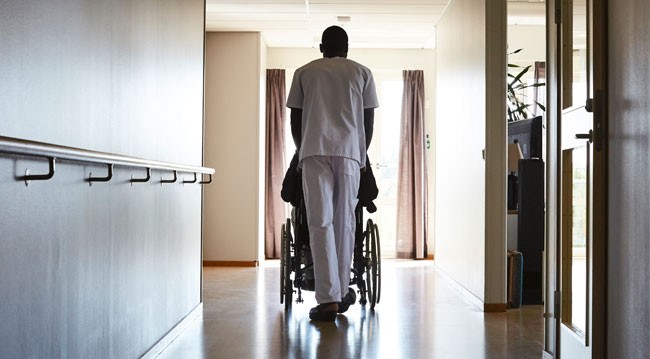 As the hearings continue
With the Royal Commission well underway, boards should steel themselves against the downside of the full reporting, Richter recommends. This is the potential for commissioners to see "lots of data of potential or actual incidents and think there is bad stuff happening", he says. "But that's actually a reflection of a robust and mature quality and safety system. The danger sign is when an organisation can't produce that kind of information."
Providers may also be asked to give evidence, but Counsel assisting Peter Gray QC has given an assurance that those called will receive advance notice of any specific allegations or criticism, and a chance to respond.
The upside of fronting the Royal Commission is the chance to spruik innovations and examples of good care that the commissioners have declared themselves keen to hear. Goodwin has an Australian "first" to report. Each Goodwin facility has an on-site pharmacist full-time in a bid to stamp out the scourge of polypharmacy (inappropriate medication and over-medication) by having someone immediately available to audit and monitor residents' needs.
Uniting NSW.ACT and Mercy Health are rolling out the world's best practice "household", or small group, model of care. "The institutional approach to abandoned children, mental health and people living with disabilities was dispensed with long ago," says Heather Watson.
"Yet it's still common practice to take an institutional approach in aged care. Households are people-centred."
New quality standards
This people-centred approach fits with the other big event in the sector's year, the new Aged Care Quality and Safety Commission's quality standards, including one dedicated to governance, effective from 1 July. The previous standards were criticised as "provider-centric" and "focused on process"; the new ones are couched in terms of consumer outcomes and requirements.
Richter says one of the biggest challenges for directors will be the consumer engagement this requires. The standards carry an "expectation that providers are engaging with consumers and their families, not just to record feedback, but to involve them in your planning. How will board members show they're doing that?"
In turn, organisational culture will underpin engagement. Goodwin's post-APRA regime already has it at the top of the agenda. "This is normally a discussion I lead as chair," says Wett. "It can include formal reports or presentation and discussion of staff surveys, enterprise bargaining negotiations, satisfaction surveys from our clients, or conversations the board has about our own performance."
The Royal Commission's focus on clinical governance also mirrors the standards and the necessity to ensure providers satisfy consumer needs and community expectations in measurable ways. Mercy Health CEO Stephen Cornelissen GAICD says some directors in the sector will grapple with "what clinical governance is and how it fits within a corporate governance structure".
"And not just medical or nursing clinical incidents, but social, emotional and behavioural care," he adds. "How are directors going to know that is being given in the most holistic way, to a level of satisfaction?"
The challenge of financial viability
Rising demand, higher consumer and community expectations, and increased staffing requirements are feeding fears that unless a new financial model is devised, some providers' viability will be at serious risk. Sustainability is an issue addressed in the large number of sector reviews in recent years, something the commissioners have acknowledged. They include the Tune Review of Aged Care 2017, last year's Aged Care Workforce Strategy, and the Aged Care Resource Utilisation and Classification Study into costs, which is ongoing.
Governments have failed to implement some of the key recommendations of past inquiries, so in this respect the Royal Commission, with its superior clout, is very welcome. "The judicial approach is a different focus," says Pat Sparrow GAICD, CEO of peak body Aged and Community Services Australia. "We are hopeful it will move things along because in a lot of those reviews the same recommendations have been made, but not acted upon."
Leading sector analyst Grant Corderoy, from StewartBrown, is blunt about the state of affairs. "It's underfunded," he says. "We are going to see small providers and small facilities closing because they are not financially viable. Once the Royal Commission moves past the quality and safety aspect it inevitably has to come to the financial aspects."
StewartBrown's most recent (October 2018) quarterly Aged & Community Care Financial Benchmarking Survey of 974 residential aged care facilities showed some 45 per cent operating at a loss (negative earnings before tax) for the financial year ending June 2018. "The community has to realise we have to co-contribute to aged care. It won't just happen from government funding," argues Corderoy. That realisation is something much bigger than diligent and ethical boards can deliver on their own, hence their high hopes of the Royal Commission.
"At the end, there will be recommendations and we will hopefully have some really significant outcomes," says Bourke. Chief among them, for her, is the reform on which all others can be predicated — an attitudinal change towards aged care across the whole of society. "Not just towards the sector, but the individual, a respect for the aged person. That is at the heart of our mission. I think that's what the Royal Commission is looking for, too."
Advice to boards
The Royal Commission into Aged Care Quality and Safety comes at a time when governance in many institutions is seen to have failed society. Entering the first round of hearings, boards should be across four key areas.
Understand your service quality/safety

Establish a "warts and all" picture of your organisation's performance in service quality and safety, including information about non-compliance with law, regulation or policy, failures to meet accreditation standards, or incidents of client harm. Boards should ask management what steps they have taken to gather relevant, accurate and accessible information in the event of being called to give evidence. Directors should consider how our reaction to this information contributes to a culture of disclosure. Bad news should travel quickly so it can be acted on. The way a board responds and encourages the reporting of information sets the "tone from the top".

Boards should also gather insights into the culture of the organisation, particularly whether there is tolerance of improper standards of care given client age/vulnerability.

A framework for complaints/incidents

Issues raised through the Commission process provide a valuable insight about potential conduct vulnerabilities. The Commission has already received 300 public submissions and the federal Department of Health a further 5000. Boards should work with management to review recent complaints and incidents to consider whether your processes would stand up to Royal Commission scrutiny. Establish a framework to evaluate the effectiveness of your response, and improve the means by which you process and remediate complaints and incidents. Ask what proactive steps management have taken to understand the experience of clients and their families to identify potential conduct risks.

Compliance with accreditation/standards

It can be difficult for boards to reach an informed opinion on compliance, but steps can be taken to provide oversight by seeking an independent review of management's advice, establishing robust systems for reporting and investigating misconduct, and seeking professional advice if necessary.

The new Aged Care Quality Standards are set to come into effect from 1 July. Boards should be satisfied there is a plan in place to comply with them. Review your clinical governance frameworks and seek external advice if required.

Engage authentically with stakeholders

Reports of misconduct raised through the Royal Commission may encourage others to come forward with new information or complaints. Your clients and their families may also be interested to know what steps have been taken to ensure similar misconduct does not exist in your organisation. You should be satisfied there is a communications strategy in place to help your community understand the Commission and what this means in the context of your organisation. Stakeholders should be provided with guidance on raising their concerns with you, and the process by which any concerns will be investigated. Importantly, engaging with stakeholders should be authentic and designed to identify and resolve service issues.

Boards play an important role in steering this response. Avoid seeming defensive, but be prepared to defend your actions if justified. Note: just because an action is defendable under the law, it may not necessarily accord with community expectations.
This is of of your complimentary pieces of content
Already a member?
Login to view this content