In a packed lifetime, Professor Bob Baxt AO FAICDLife made a huge contribution to Australian business law and governance practice, and left a lasting impact, reports Narelle Hooper.
In a packed lifetime, Professor Bob Baxt AO FAICDLife made a huge contribution to Australian business law and governance practice, and left a lasting impact, reports Narelle Hooper.
Among the surge of migrants fleeing persecution and chaos for Australia after World War II was a family of four who sailed aboard the SS Hwa Lien to Sydney from Shanghai. A testament to the powerful combination of a hunger to succeed in a new land and serendipity, one might not have foreseen that their eight-year-old son, Robert Baxt, would become a leading figure in shaping Australian competition, governance and business law.
Born in Shanghai to Russian-Jewish parents, whose own families had fled their homes during revolution, Bob attended Newington College then graduated with honours from The University of Sydney. He served his articles of clerkship at Myer Rosenblum and Co (where John Howard was a contemporary) and began to practise as a solicitor in July 1962. His younger sister Esther went on to become a teacher.
A commercial practitioner, legal scholar, teacher, regulator and prolific author, Bob Baxt was guided by a deep desire to see the law work well during a professional life that spanned more than five decades, his family and colleagues recall.
He had a vast career and didn't waste a minute of it, according to his wife Ruth who met him when he was on the university debating team and became his lifetime support and fellow traveller. They married in 1961 and went on to have two daughters, Miriam and Simone, and three granddaughters.
Bob was a young man in a hurry to make his mark and that never changed his entire working life. He loved the law — in fact, it was not only his career. It was also his hobby.
"Bob was a young man in a hurry to make his mark and that never changed his entire working life. He loved the law — in fact, it was not only his career, it was also his hobby," she says.
In late 1963, he won a scholarship to study his Master's at Harvard Law School and he and Ruth spent a year in Boston.
He returned with a keen interest in antitrust law and started at law firm Freehill Hollingdale & Page (later Herbert Smith Freehills) in 1965.
From private practice he then moved into academia. In 1968, the family moved to Melbourne and he went to work at the law school at Monash University. He was appointed Sir John Latham Professor of Law in 1972, and became Dean in 1980 and director of the University's Centre for Commercial Law and Applied Legal Research in 1985.
Colleagues recall that he became known for looking beyond traditional teaching boundaries across the disciplines.
In 1988, he was appointed chair of the Trade Practices Commission (later it became the Australian Competition and Consumer Commission), and during his three-year term set about raising its profile and tackling public interest issues. Those who succeeded him included Professor Allan Fels and current chair Rod Sims. Professor Fels told the Australian Financial Review that aside from helping to get Australia's 1974 Trade Practices Act off the ground, he was instrumental in "promoting the idea that competition law should apply to all areas of business, big and small, government and private owned, the professions and others, who had been exempt".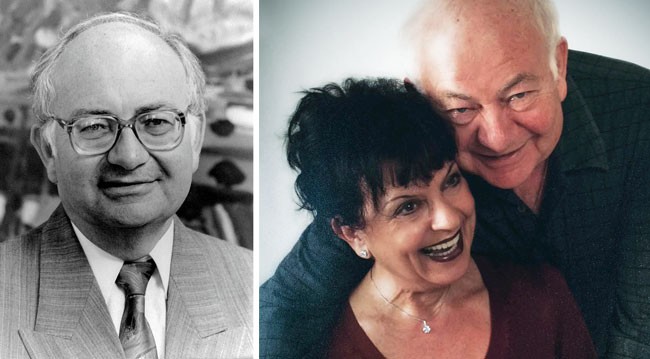 ACCC chair Rod Sims recalled his involvement in the famous section 46 case involving BHP's misuse of market power in refusing to supply Queensland Wire Industries. Another was the TPC victory against Arnott's in 1990, preventing an acquisition that would have strengthened its dominance in the biscuit market.
"Bob was a true champion of competition law in Australia and leaves a lasting legacy," says Sims.
Returning to Melbourne in 1991, Baxt began his third career, becoming a partner at Arthur Robinson & Hedderwicks (later Allens). He moved back to Freehills in 2005 and became Partner Emeritus in 2011.
Fiona Crosbie, chair of Allens and chair of the Competition and Consumer Committee of the Law Council of Australia, wrote that Professor Baxt earned "an outstanding reputation for his love of the law and law reform. He was known for his boundless energy and prolific legal commentary."
Over more than 40 years, Professor Baxt helped shape director education in Australia. In 1975, he authored the company law section of the inaugural Chartered Directors program. Launching the Course, the (then) Company Directors Association noted that "until now, there has been no single course designed to equip directors and potential directors with the knowledge necessary to conduct the affairs of a company."
He was editor of the Company and Securities Law Journal and the Australian Business Law Review and a long-standing "Directors' Counsel" columnist for Company Director magazine.
He was also instrumental in establishing the business law section of the Law Council of Australia, the main public contributor to business law reform in Australia.
He became chair of the AICD's Law Committee in 1994, a service with a significant voluntary workload, guiding its policy agenda on law reform. Aside from his leadership and expertise on governance, legal and practice issues, he was a mentor to AICD team members.
The AICD published the 21st edition of Duties and Responsibilities of Directors and Officers in 2016. This text remains the go-to source for a clear understanding of the fundamentals of the legal environment within which directors, officers and the boards of companies must operate.
In a tribute by the Australian Law Journal, the Honourable Reg Barrett, formerly a Judge of the Supreme Court of NSW, wrote of Professor Baxt's formidable contribution to Australian business law and public life as a scholar, teacher, author, regulator, adviser and practitioner.
"He was passionate about the law. His passion was infectious. His agile and energetic brain ranged over every aspect of whichever legal topic was to hand.
"This was particularly evident at the workshops and conferences he enjoyed so much. After a speaker or panel had analysed an issue, the first comment from the floor would very likely be Bob's. His contribution would be thoughtful and closely reasoned but not always brief!"
Professor Baxt was awarded the Centenary Medal in 2001 for service to consumer protection and his work as chair of the Trade Practices Commission, and was made an Officer, Order of Australia for service to the law, particularly to the development of competition law, in 2003. The University of Melbourne created an annual lecture series in his name in 2010. In 2017, the Law Council Business Law Section awarded the Baxt Prize for an outstanding research paper on the topic of "Human Rights and Business Law". He was also recognised with an Honorary Doctorate of Laws from Monash University by Chancellor Simon McKeon AO in March 2018.
While he was an intellectual figure who took his work with him everywhere (including family travels), his wife Ruth says that he loved concerts, opera, theatre, movies, books, television shows and travelling. "He had a passion for collecting classical and other CDs, a huge passion for all sport here and around the world. In fact, he would have made a great sport commentator if he had not chosen the law." Therein lies another story.
He wanted competition and business law to be better in the public interest and was a generous mentor.
Professor Pamela Hanrahan, his co-author along with NSW Supreme Court Justice Ashley Black of Securities and Financial Services Law (LexisNexis), the main securities law treatise in Australia, says Professor Baxt's work in private practice, as an academic and a regulator, gave him enormous breadth of perception. Each of those roles informed and strengthened the other and he was a quiet and generous mentor. "He wanted competition and business law to be better in the public interest."
He had an interest in how penalties could be designed to make companies and individuals comply, he was interested in designing effective compliance regimes and concerned that companies should organise their affairs well. (The ASIC v Chemeq Federal Court decision was a favourite).
"He was a business-minded person who wanted to ensure we didn't constrain the proper operation of business. He cared for the law to work well and to achieve its outcomes," Professor Hanrahan reflects.
His co-authors in recent months were working on a Festschrift— a collection of writings published in honour of a scholar to be presented to him at a dinner on 26 June. Justice Ashley Black remembered Professor Baxt's distinguished contribution. "He generously promoted the professional development of lawyers and company directors, particularly in competition law and corporations law conferences, and was consistently generous in assisting young practitioners to develop their careers. He will be missed by the many who have benefited from his knowledge and generosity over many years."
This is of of your complimentary pieces of content
Already a member?
Login to view this content