Resilience was an essential lesson for Somalian-born Jamila Gordon GAICD, who fled civil war in Africa to build a global technology career in Australia. Jessica Mudditt reports.
One of Jamila Gordon's earliest memories is that of her father repeatedly calling out her name, which means "beautiful" in Somali. It was the name he gave her the night she was born by a campfire in the Somali hinterland. After roaming the drought-stricken region for months, the family had been forced to set up camp when her mother went into labour. Later that night, it began to rain for the first time in several years.
However, the dry conditions of the hinterland continued to make life difficult and Gordon's family moved to the capital, Mogadishu, when she was 11 years old. As the eldest daughter of 16 children, she was expected to help her mother with various domestic chores before attending school in the afternoons. But it was working for her father in the family store that she loved most. He was unable to read or write, so she helped him count and measure sacks of tea leaves, coffee beans, rice and sugar, as well as doing the bookkeeping for the business. "I loved working with numbers and I was good with people," says Gordon.
Not long afterwards, their life was turned upside down by the Somali Civil War, which prompted her family to flee the country as refugees, shortly before deadly violence broke out in 1991. With her birth family scattered across the world, Gordon ended up living with distant relatives in Mombassa, Kenya, where the 18-year-old felt "terrified and alone" in limbo. It was here she met her first husband, an Australian backpacker, who would help her to emigrate to Australia.
After arriving in Australia, Gordon got married and enrolled in an English course at St George TAFE in Sydney, supporting herself by washing dishes at a local eatery four days a week for $5 an hour. It never occurred to her to consider it drudgery. "I can't remember hating it," she says. "I just felt so fortunate to have a job. As I was studying at the same time, I didn't have time to think about it. I was just happily independent and self-sufficient."
Three principles for success
Gordon credits three principles passed on from her father for helping her through an executive career — as a software developer and chief information officer with global expertise in enterprise systems and using the data within them to drive customer experience and business outcomes.
Just before her father had sent her to Kenya for her own safety — thereby almost certainly saving her life — he passed on a few words of advice. They would turn out to be as relevant to her business career as they would to her physical survival.
"My father said to me, 'I might never see you again, but here's what I would like you to take away,'" Gordon recalls. "The first principle was: 'Make yourself useful'. For me, in business, that means driving value.
"The second piece of advice was to remember that wherever I ended up in the world, no-one would know who I was. So I was free to imagine myself as a piece of white cloth on which I could decide what would be written. When I look back now, that meant I should be the best possible version of myself. This has been a core value of mine over the years." The third piece of advice was to dream big. "Throughout my life, I've found myself constantly imagining what I can be. It's a process of dreaming that never ends."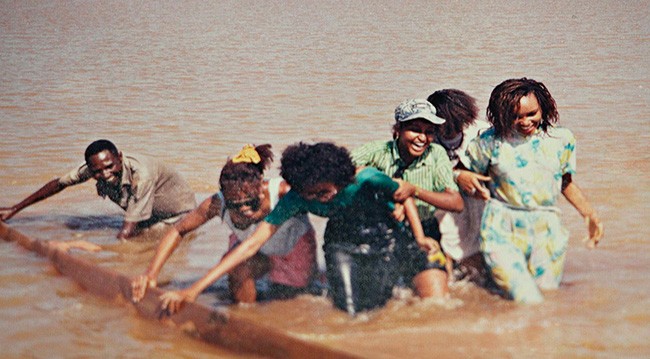 The learning curve
During her dishwashing stint, Gordon met an Australian woman of a similar age, who had completed an accounting degree before finding work at the Australian Taxation Office. "I thought this was amazing because up until then I wasn't conscious that a woman could do office work. I was very determined to be like her — it became my dream."
But there was one major obstacle to Gordon's plan: the restrictive admission policies of Australian universities.
"I applied for universities in Sydney and none would have me. Then a friend mentioned La Trobe University, and how part of its charter was — and remains to this day — to provide educational opportunities for students from disadvantaged backgrounds. So I applied to La Trobe. Not only did they help me, they provided amazing support."
Gordon started out studying accounting, but then encountered software programming. She discovered that the methods she'd been taught to help her memorise the Koran as a young girl in Somalia were just as applicable to learning code at La Trobe.
The tools were markedly different, though. In her Somalian classroom, she used a wooden board, a mixture of coal and water to create ink, and a twig sharpened with a razor as a pen. "Once I had all my tools ready, I was taught to use a process of logic and structure to break those 114 chapters of the Koran into smaller chunks."
She began by memorising the Koran's headings before moving onto the detail of the stories — it's a process she describes as learning how to learn.
"When I got to La Trobe, the first thing I was taught was not to deep-dive into the details of the structure before I understood the conceptual framework," she says. "And if you look at software development, what you do is get your tools ready — your computer and your network — and then you break the problem into smaller chunks. You develop tests to check that it's working before moving on."
Upon graduating in 1995, Gordon went to work as a software developer with QSP Software. She worked overseas in the UK and Dubai before being headhunted by a company client, GIO, and returning to Australia. After substantial stints with Deloitte and IBM Global Services, she joined Qantas as the group CIO in 2007.
Gordon was also a member of the La Trobe University council from 2009 until 2014, seeing this service as a way to pay back.
"Sitting on the council was a wonderful experience," she says. "I learned a lot and it felt really good to be able to give back to an organisation that had such a major influence on my life."
Gordon is currently a non-executive director of ASX-listed e-commerce marketplace Jayride, and a member of the advisory board of the alternative asset crowdfunding platform, VentureCrowd.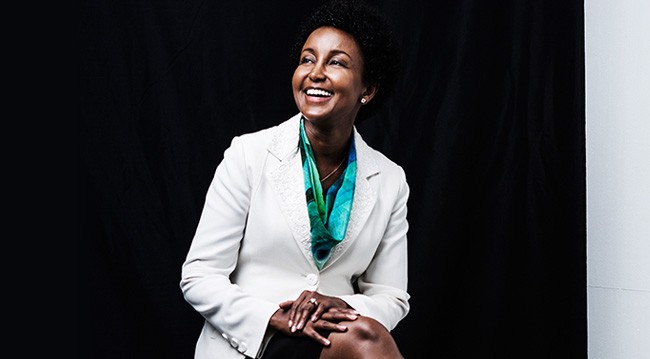 Diversity on the board
Gordon did the AICD's Company Directors Course prior to joining the council. She says that one of the main lessons she took away was that the board plays a crucial role in setting an organisation's culture. Gordon is adamant that having a diverse board will only produce a more positive and collaborative culture.
"It is crucial that a board be made up of people whose thinking is informed by different experiences, backgrounds, and areas of expertise," she says. "This diversity allows the board to help the business to come up with better strategies, to ask better questions and to better reflect the diversity of its customers."
Diversity is one area where Gordon feels there is still much room for improvement across the board — particularly in the tech industry.
Even though I've experienced my fair share of bad behaviour over the years, I've never allowed it to distract or discourage me... I'm a pretty resilient person.
"I'm passionate about tech and solving business problems," she says. "So even though I've experienced my fair share of bad behaviour over the years, I've never allowed that to distract or discourage me. That said, I'm a pretty resilient person. But I don't like the idea that this behaviour exists — and I certainly do not tolerate it."
Gordon certainly has ample reserves of resilience due to her life experience and her attitude towards cultivating it. Even though recalling the traumatic events of the past is not a comfortable experience for her, her resilience ensures she takes everything in her stride. And it makes her really appreciate every day how fortunate we are.
"Resilience is like a muscle that can be developed over time. And the way to develop it is by consciously putting yourself in situations that stretch you," she explains.
"For example, if someone asks you to do a job you don't feel fully equipped to do, don't say no. Take it, and learn it on the job, because by consciously putting yourself in those kinds of situations you will learn so much."
For the past couple of years, Gordon has focused on helping Australian tech and digital startups to scale up and grow. And the next phase of her journey involves launching her own startup.
"Everything I've done up to this point has been preparing me for this. It's incredibly exciting."
This is of of your complimentary pieces of content
Already a member?
Login to view this content