Brisbane med-tech manufacturer Ellume's COVID-19 test is in big demand offshore. From scaling for US growth to dealing with regulators, founder and CEO Sean Parsons is adamant that Australia can lift its game.
Amid the pandemic, and as Australia lumbers towards its 80 per cent vaccination target, a home-grown digital diagnostics company has seen rocketing global demand for its rapid COVID-19 tests. "The genie's out of the bottle," says Dr Sean Parsons, founder, CEO and managing director of Brisbane-based Ellume, referring to the rampant spread of the Delta variant, which saw more than half the nation locked down and NSW and Victorian case numbers rocket. "As a country, we're coming to terms with what it means to move from an elimination strategy, which is what we've been running to date, to a harm-minimisation strategy," he says.
New management approaches were needed as Delta rewrote the rules, with vaccination remaining an important tool alongside emerging treatments, he adds. For example, in August, the Therapeutic Goods Administration (TGA) granted Merck's oral antiviral drug Molnupiravir provisional determination, the first step towards its inclusion on the Australian Register of Therapeutic Goods.
"We're going to be in much more of a position where the toolbox increases — and rapid diagnostics connected to early treatment is going to be the pathway to treat these illnesses," says Parsons.
In contrast to current tests, which are sent to a laboratory for polymerase chain reaction (PCR) analysis and take a day or two to return a result, Ellume's rapid COVID-19 rapid home diagnostics kit pairs a nasal swab with a smartphone app and displays results within 15 minutes. Using platform technology across a range of diagnostic tests, its patented method uses fluorescent nanoparticles and a digital reader system. There's also a point-of-care rapid antigen test result, which is returned in three minutes.
Ellume gained media attention in December 2020, when the kit was granted emergency use authorisation (EUA) by the US Food and Drug Administration (FDA) after trials demonstrated 96 per cent accuracy. The Ellume COVID-19 Home Test was the first rapid self-test for COVID-19 detection authorised by the US FDA for both asymptomatic and symptomatic use without a prescription.
In February 2021, Ellume announced it had won a US$231.8m US Department of Defense contract to accelerate domestic US production of its home tests and establish a manufacturing plant in Maryland.
Meanwhile, under the Australia's notifiable diseases laws, no home test can be sold here. Ellume has not even made an application to the TGA because the regulator can only evaluate a home COVID-19 test once the federal government grants an exemption.
According to Dr Simon Corrie of the chemical engineering department at Monash University, a small number of studies showed rapid tests were not as reliable as PCR tests, so could not simply replace them. However, given the low percentage of Australians infected with COVID-19, Corrie says rapid tests "could be useful for quick identification of infectious people in a shorter time than required for the PCR test and should be trialled in a range of conditions (such as) workplaces, clinics, community centres and schools". Indeed, with NSW Health approving rapid antigen testing for implementation at worksites across NSW, there are signs there may be a shift.
Rapid rise
A former emergency and intensive care unit clinician, Parsons founded Ellume in 2010 after becoming frustrated by the lack of quick and effective test results during the 2009 swine flu (H1N1 influenza virus) pandemic. He began the business at his kitchen table before moving to more expansive premises two years later, when the first major investor, former mining executive Paul Darrouzet, who is now chair, came on board. The company is scaling quickly. In 2012, Ellume had four staff members; by 2016 there were 16; by 2019, 60. Currently, there are around 750 and year's end will see more than 1000 employees.
It's been an exhilarating ride, says Parsons, but such rapid growth is fraught with challenges. "It's a very steep ramp — you find yourself in a place where everyone is doing the jobs of two or three people until the recruitment and training can catch up. The skills required for Ellume to be successful as a 60-person development company are quite different from the skills required to be successful as a 750-person manufacturing, development and diagnostic commercialisation company."
The systems required are also very different, with "a lot of candid conversations required to confront our problems, get people aligned around objectives... and reduce the risk of either duplication or omission of key pieces of the puzzle".
The growth in headcount has been matched by a commensurate boost in revenue — although the precise figure was not disclosed — and investment of around $160m, mostly in the past two years. "We've done it on a shoestring compared to some of the other folks around," says Parsons. "Some businesses that are not that dissimilar from us have raised the best part of a billion dollars, so it's an expensive process."
Despite the extraordinary demand for its product, Ellume successfully navigated the capacity leap and avoided the "valley of death" funding shortfall — a choke point for many biotechnology companies — by securing strategic partnerships. For example, Ellume built its rapid COVID-19 antibody test to market by leveraging an existing partnership with global diagnostics company QIAGEN. Ellume first partnered with QIAGEN in 2018 to develop a highly sensitive test for latent tuberculosis.
The organisation navigates a heavily regulated environment by "working very hard to develop a good rapport and relationship with the regulators" — in this case, the FDA — to ensure they understand the implications of balancing the sensitivity and specificity of any diagnostic tests. It deals with competition by seeking to create products that have protectable, strategic advantages, and then to focus company strategy around those advantages. "That's about being very digital in our focus and using that digital functionality to differentiate and deliver additional value," says Parsons.
Ellume has taken the "patent thicket" approach to managing IP, with multiple patents over different parts of its IP, including patent applications, design registrations and trademarks. It is prosecuting those patents in key international markets, including the US and Australia. The six-strong board meets eight to 10 times a year and has had no turnover in the past five years. Parsons speaks to Darrouzet almost daily.
Creating value for "very patient" shareholders and ensuring Ellume is well placed for future success means the possibility of an initial public offering "is under continuous evaluation". Bigger companies have also indicated they view Ellume as a potentially useful part of their stable. "We evaluate these things on a frequent basis, as shareholders would expect us to do, to make sure we're seeking to give them access to liquidity when that makes the most sense," says Parsons.
Innovation nation
However, there is plenty more Australia could do to lift its game on innovation and research and development, which is stymied by cultural barriers according to Parsons. "There have been some programs, but... there's ingrained scepticism within our bureaucracy that small-to medium-sized companies can be trusted to do research and development innovation activities at scale. The US belief that [those] companies can do good work is not shared."
Professor Mark Kendall, founder and CEO of WearOptimo, which develops microwearable health sensors, says Australia needed "more sovereign capability in areas that matter". The rapid growth of companies such as Ellume was encouraging because "now there are data points of an emerging med-tech ecosystem" locally.
From the start, Ellume deliberately set out to focus on the US market, says Parsons, due to regulatory obstacles to rapid at-home tests in the Australian market. "We just don't see Australia as fertile ground for our technology," he says.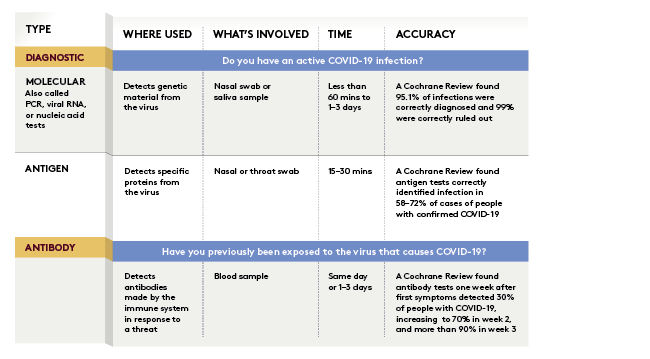 "We're hoping that will change and evolve over time... and that the scale which comes from [the US focus] will enable us to build for success in other markets, including Australia. But we just don't feel the need to swim against the [Australian] stream when there's a pretty fast-flowing stream on the other side of the Pacific that we can hop into."
He says political leaders needed to demonstrate greater willingness to commit to funding programs to nurture home-grown companies and discourage them moving offshore. "We've had the best part of $400m coming from the US government to support our company... and we've had maybe $15m [from Australia] in 10 years."
From cochlear implants to the cervical cancer vaccine, Australian researchers have brought many groundbreaking medical innovations to market. Support includes the federal government's Medical Research Future Fund (MRFF), which is anticipated to grow to more than $21b by 2022–23 and the $1.5b Modern Manufacturing Strategy announced as part of the 2020–21 Budget, which sees "medical products" as one of six priority areas.
By the numbers
30,541,835 COVID-19 tests conducted in Australia as at 26 August
0.2% of those COVID-19 tests have been positive
$34b Australian gross domestic expenditure on R&D 2018–19
$1b total value of Australian Research Council (ARC) funded projects
5000+ research applications processed by ARC annually
0.69% projected government investment in R&D as a proportion of GDP by 2030
33% of government procurement from SMEs projected from 2022
23 Australian position on the Global Innovation Index
7 Australian universities ranked in the world's top 100
Sources: Why Australia Benchmark Report 2021, Australia 2030: Prosperity through Innovation report, Global Innovation Index, Australian Department of Health, Australian Research Council.
At time of going to print, it was reported that an estimated 190,000 Ellume COVID-19 home test kits had been recalled in the US after delivering false-positive results. The company stated that of the 3.5 million tests it had shipped to the US, the number returning a false positive represented under one per cent and was isolated to specific lot numbers.
This is of of your complimentary pieces of content
Already a member?
Login to view this content