Using science to solve real issues, the CSIRO works to shape the future, but how does the respected research institution future proof itself?
For 102 years, the Commonwealth Scientific and Industrial Research Organisation (CSIRO) has prepared scientists working in different disciplines for change. Now, in an era of data-driven and increasingly global collaborative research, how does Australia's national science agency operate while staying true to its founding principles? How does it future-proof itself?
How do you corral 5000 experts in 55 locations, keep track of around 3000 industry collaborations, 1800 patents, 150-plus spin-off companies and still stay focused and future-ready? With a CV steeped in startups, innovation and venture capital, Dr Larry Marshall brings a unique lens. CEO of CSIRO since 2015, with a PhD in physics and 25 years' experience as an international technology entrepreneur, he has founded six successful US companies in biotechnology, photonics, telecommunications and semiconductors. Marshall is a scientist, technology innovator and business leader.
"To future-proof any organisation, particularly a large, complex one, is hard, because you have to act more like a startup than a large corporate. You have to be willing to disrupt yourself before someone else does it to you," he says.
The whole idea around future-proofing a government organisation comes back to relevance.
"How do you wrestle with 100 years of history, 100 years of culture? It's like the ABC — everyone has an opinion on how CSIRO should be run and it's hard to find two that agree." CSIRO chair, David Thodey AO FAICD, believes the question should be approached carefully and thoughtfully. With an extensive career, including six years as CEO of Telstra, and formerly CEO of IBM Australia New Zealand, Thodey believes relevance is a fundamental principle.
"This whole idea around future-proofing a government organisation comes back to relevance, which all organisations have to face. The only way I know to remain relevant is by having a focus on the customer — what you do and who you serve and being really good at what you do," says Thodey, adding that in the CSIRO context, the customer is any external party it works with.
"CSIRO has had 100 years of great science — agriculture, minerals, manufacturing, data, IT — but we need to keep reinventing ourselves because science doesn't stand still. That's why we spend a lot of time working out what we need to be focused on in the future."
After a rather rocky start to Marshall's tenure, following a 2016 decision to sack a cohort of climate researchers, there has been a gradual upturn in staff sentiment about the CSIRO's progress with its cultural transformation. He has taken a more consultative approach, holding regular meetings to canvas scientists' opinions and crowdsource the form of CSIRO's cultural transformation.
Thodey adds that CSIRO surveys employees each year, with a major investigation biennially. It measures progress on six areas of cultural transformation and is about halfway on that journey to make CSIRO not only more nimble and responsive, but its scientists more empowered to act. The organisation also works directly with small to medium-sized enterprises (SMEs) to help accelerate their businesses (see opposite page). Marshall offers the examples of Medical Development International, which sells the Penthrox "green whistle" pain-relief device, and with Energy Made Clean, which is building off-grid solar storage systems.
"Both those companies grew more than tenfold as a result of us working with them, because we were able to give them science and capability they could not have done on their own," says Marshall.
He stresses the cultural impact of CSIRO startups and spin-offs. "Look at Clayton or Lindfield — these are very old 'grey-cardigan' CSIRO sites, but you'll find dozens of startups living on those sites alongside the oldest grey-cardigan, grey-beard scientists we have."
Marshall is referring to two of CSIRO's older sites that have been revamped to house new research and startups. For example, Clayton is home to the Melbourne Centre for Nanofabrication and Australian Synchrotron. Lindfield, meanwhile, houses the Lindfield Collaboration Hub, an innovation incubator dedicated to working with SMEs in developing high-tech products.
"It's how we help them, but also how they reinvent us, says Marshall. "If you see a 40-year CSIRO grey-cardigan veteran after they've spent a month at Lindfield — they feel like students again."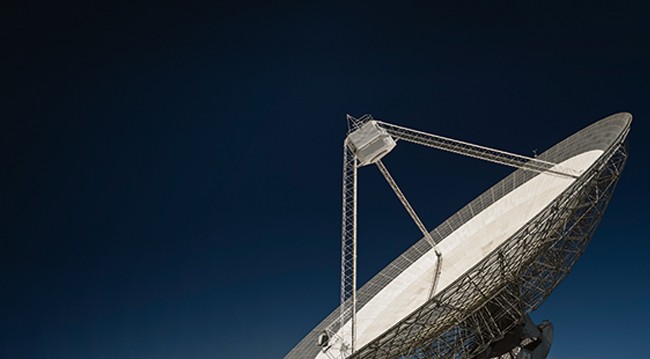 Investment and innovation
As it strives to achieve real impact from its science, CSIRO has infused more data analytics and artificial intelligence (AI) into its research. For example, its preventive health and e-health team has used predictive analytics and machine learning to forecast the likely load a hospital emergency department might face on any particular day. It's now being rolled out in Queensland hospitals.
"It's first scientific proof of data actually saving lives in an ER," says Marshall. "It told us there was magic in AI we needed to understand. Not the AI on its own, but coupled with clinical practitioners and our own health scientists."
CSIRO is also active in Australia's startup scene through its innovation fund, managed by Main Sequence Ventures and led by a team of seasoned entrepreneurs. In its first year it has raised $132m from investors including Hostplus, Temasek and Lockheed Martin, adding to the $100m stumped up by CSIRO and federal government.
Main Sequence Ventures invests in startups and spin-offs that come out of CSIRO, from Australian universities, Australian publicly funded research agencies — or SMEs that partner with one of these organisations. Nine companies have been funded to date, including real-time video specialist Coviu, satellite communications business Myriota and crop yield optimiser FluroSat.
One of the most recent investments is $1.25m into RapidAIM, a CSIRO spin-off in biosecurity that uses smart sensors to detect insects such as fruit fly, sends data via satellite to the cloud and, if needed, a warning to farmers via smartphone, helping to tackle a problem currently costing producers $300m a year.
This engagement with startups and spin-offs is essential to CSIRO's future-proofing, says Tim Kastelle, associate professor of innovation management and MBA director at the University of Queensland. Kastelle has worked with CSIRO to inculcate lean startup processes and help establish its ON accelerator initiative. At CSIRO, about 8000 such conversations have been initiated, and have proved "transformational", he says.
Sam Popovski, CSIRO Staff Association secretary, notes that "scientists are naturally sceptical of corporate systems and hierarchy". The Staff Association released the results of a survey of more than 1000 CSIRO scientists in October, revealing many CSIRO staff remain distinctly underwhelmed at the way the organisation is structured and the support provided to help scientists do their jobs.
Popovski, interviewed before the results of the survey were released, noted, "There was initial scepticism and confusion about the changes. In an organisation like the CSIRO, it's more important to do it properly than quickly."
Get connected
SME Connect is an initiative that uses several dollar-matched funding schemes to help Australian startups and SMEs locate the right research expertise and capabilities to develop new products, improve processes and increase their competitive advantage.
The Australian government's Innovation Connections program, CSIRO Kick-Start vouchers and the Science and Industry Endowment Fund's STEM+ Business Fellowship program offer three levels of matched-funding grants for research projects and researcher placements that cater to SMEs.
The CSIRO can help SMEs by:
Defining the business problem to be solved, and/or identifying the research opportunity
Locating the right research capability to meet those needs
Facilitating the project scoping and design
Accessing and applying for grant funding
Assisting with project agreements and contracting.
Data-driven
Data61 CEO Adrian Turner wants things done properly, and quickly. A combination of the former National Information Communications Technology Australia (NICTA) Centre of Excellence and CSIRO's own data sciences team, Data61 works on communications and IT issues, engaging with industry, academia and CSIRO scientists to support them with data-related challenges. Data61 has its own particular challenge.
"The half-life of data science is shorter than other disciplines," says Turner, which is why he negotiated with the CSIRO for more flexibility in how Data61 operates around speed, autonomy and ability to hire and retain talent. Getting the people right is critical.
Thodey agrees, "We need great individual contributions and great teams so we've embarked on a culture program across the company. We're trying to build mutual trust, moving away from hierarchies and bureaucracies to more collaborative networks; from a rigid planning process to greater agility, experimentation and managed risk; from quite controlling environments to more inclusive, participative ones."
He acknowledges the amount industry spends on its own R&D seems stubbornly fixed. Innovation and Science Australia released its Australia 2030: Prosperity through Innovation report in January 2018. Australia ranked 20th in the OECD for business R&D investment (one per cent of GDP) in 2015 compared to Israel (3.6 per cent), Germany and the US (two per cent) and China (1.6 per cent).
"I'd like to see the number go up," says Thodey. "It is foundational for us creating differentiation in global markets." But he adds that he is seeing "enormous investment" across the private sector in AI, big data and applied innovation, which bodes well for industry future-proofing.
CSIRO is leveraging more information technology internally. One in five of Data61's 1100 staff is seconded to work with a team of CSIRO scientists, supporting them to use data and advanced IT such as AI or blockchain to advance their own research.
You've got to be willing to invest in changing the future or the future may not include you. That is my biggest fear.
Turner says infusing data science and AI across the CSIRO means scientists can explore new ways of working based on data analytics and machine learning across massive, often global, data sets. "So the system is effectively generating the hypothesis and bringing that back to the scientist for further investigation," he says. "That can potentially change parts of the scientific method that date back to the 17th century. For example, today we create a hypothesis about the properties of a new material, attempt to produce that material, then test it. In the future, we will build systems at the intersection of machine learning and computational modelling that allow us to define the attributes of a material and the system will automatically bring back the molecular models for new materials that have those properties."
While significant progress has been made, future-proofing the CSIRO will be a perpetual quest. The lesson for every enterprise, according to Marshall, is the same. "You've got to be willing to invest in changing the future or the future may not include you. That is my biggest fear."
Strong science, good governance
CSIRO exists as an Australian government corporate entity and operates under the Science and Industry Research Act 1949 (Cth). Its strategic focus must align with the national Science and Research Priorities.
The board's nine non-executive directors — David Thodey AO FAICD (chair), Dr Peter Riddles FAICD, David Knox GAICD, Drew Clarke AO, Shirley In't Veld, Prof Edwina Cornish AO, Prof Tanya Monro, Dr Michelle Allan and Kathryn Fagg GAICD — are appointed by the Governor-General and comprise a mix of scientists, academics, public service and industry experience. The board operates five subcommittees, one focused on ensuring science excellence.
To comply with its governing legislation CSIRO must consider the government of the day's policy framework and priorities when shaping strategy.
"To a large extent we ignore politics," says Marshall. "By the nature of our work, we are almost always in a hotly contested space. We do climate change, drought water management, coal seam gas. There is a huge social licence to operate needed in those contested areas."
Thodey is a little more circumspect. "You've got to go back to first principles about why the organisation exists — to do great science, to drive value for industry and the national good. It is not our job to create policy or take a political position. The line we try not to cross is to cast commentary on politics or policy. We have a very strong governance process that reviews everything we publish to make sure it is verifiable, and based on good research. And we always get peer reviews done."
CSIRO reviews board effectiveness regularly, says Thodey. "We worked with the AICD to review how we were working together as a board team, about our governance structures, our relationships with management and to see if we were providing the right framework for successful management."
This is of of your complimentary pieces of content
Already a member?
Login to view this content