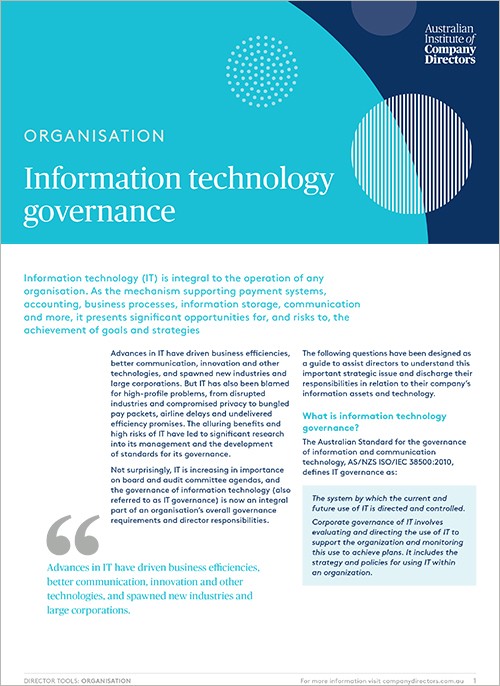 Information technology (IT) is integral to the operation of any organisation. As the mechanism supporting payment systems, accounting, business processes, information storage, communication and more, it presents significant opportunities for, and risks to, the achievement of goals and strategies.
Advances in IT have driven business efficiencies, better communication, innovation and other technologies, and spawned new industries and large corporations. But IT has also been blamed for high-profile problems, from disrupted industries and compromised privacy to bungled pay packets, airline delays and undelivered efficiency promises. The alluring benefits and high risks of IT have led to significant research into its management and the development of standards for its governance.
Not surprisingly, IT is increasing in importance on board and audit committee agendas, and the governance of information technology (also referred to as IT governance) is now an integral part of an organisation's overall governance requirements and director responsibilities.
This is of of your complimentary pieces of content
Already a member?
Login to view this content