The discussion at the NSW Supreme Court's Corporate and Commercial Law Conference raised more questions than it answered. Marianna Papadakis writes.
A diverse range of speakers came together in October at the 2019 Corporate and Commercial Law Conference in Sydney to discuss the purpose of a corporation and whether corporations should be held accountable for achieving their defined objectives. The discourse centred on the research of Professor Colin Mayer and the British Academy — Reforming business for the 21st century: a framework for the future of the corporation.
The discussion perhaps raised more questions than it answered, but the speakers agreed on one thing. As the most important institution in our lives, corporations should have a purpose that takes into account all stakeholders. The Conference was co-sponsored by the Supreme Court of New South Wales, Law Society of NSW and Parsons Centre of the University of Sydney Law School.
Hon Tom Bathurst AC, Chief Justice NSW Supreme Court
In opening the debate, Chief Justice Bathurst proposed three critical questions. What would be the legal consequences of requiring a corporation to state a "purpose"? How would it apply to different types of businesses? How could the proposal affect the underlying assumptions of our capitalist system?
The real targets of the British Academy proposal are the large corporations in telecommunications, finance, energy, mining and infrastructure, which are indispensable to the economy and significantly impact on the population and environment. While there is a strong argument for reforming how some large businesses are conducted, Bathurst questioned what that had to do with the nature of their corporate form and whether it could be better addressed by regulatory reform.
"Any proposed solution based on embedding a notion of purpose within the modern corporation must be able to demonstrate it has advantages these other solutions do not possess," he said.
Poor corporate behaviour could be regarded more as a consequence of the way business was conducted rather than because of any inherent fault in the limited liability structure. Corporations are vehicles that enable private enterprise to innovate and caution is needed when making changes that could discourage entrepreneurial activity without any compensating benefit.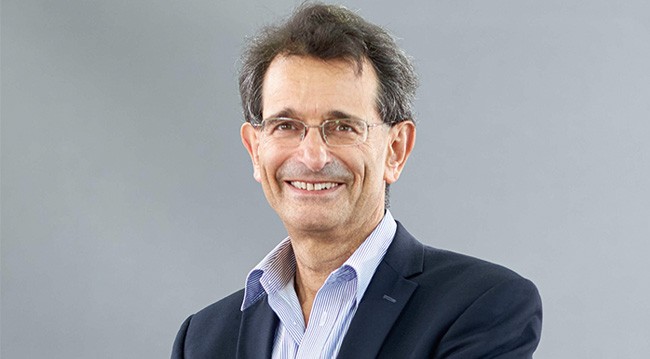 Colin Mayer CBE FBA, Peter Moores Professor Management Studies, Saïd Business School, University of Oxford
Controversially, Mayer argues that corporate law should place primacy on the company's purpose and directors' demonstrable commitment to it. "Performance should be measured against fulfilment of the company's purpose and profits should be measured net of the costs that are incurred in achieving them," he said. "It is not only about producing profits, but about generating profitable solutions for the problems of society and the planet."
The success of corporations of the future depends on their ability to revitalise the trust of the communities they serve, he said. Such businesses will enjoy a more sustainable future — greater profits, more engaged employees, more loyal customers and committed shareholders. The key to the success of these organisations will be their clearly defined purpose, the achievement of which they are accountable to not only shareholders and investors, but to society.
"Ownership is not just a bundle of rights, but a set of obligations towards those purposes. Companies are not just nexuses of contracts, they are nexuses of relationships of trust based on principles enshrined by directors," he said, noting corporations such as Novo Nordisk, which achieved success by transforming its business model from being a major producer of insulin in a competitive market to focus on the broader purpose of treating type-2 diabetes worldwide.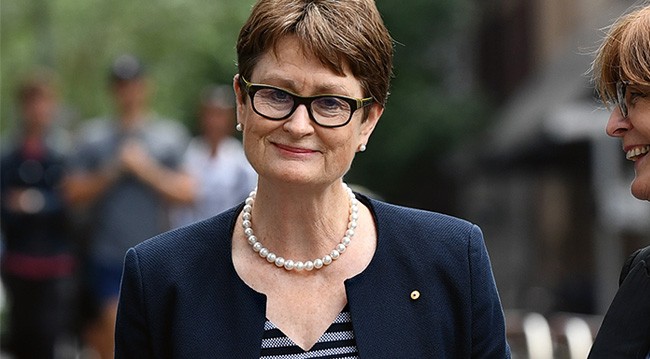 Catherine Livingstone AO FAICD, chair Commonwealth Bank of Australia
Acknowledging concerns about the scale, global reach, environmental and social impacts of corporations, Livingstone argued that in practice the formulation of directors' statutory duties and responsibilities enabled them to respond to a changing environment and shifting community attitudes — and to consider other stakeholders when meeting their obligations to act in the best interests of the corporation. Failing to consider "adverse externalities" could have serious implications for reputation and ultimately undermine trust — the costliest damage a corporation could sustain, she said.
However, she strongly objected to regulating purpose, arguing it undermines the entire concept and would have unintended consequences. The risks include institutional shareholders reacting to safeguard the primacy of their interests and directors feeling constrained when confronting challenging decisions. Other potential corollaries could be increased scope for class actions and a shift away from the corporate structure as a preferred vehicle for capital.
Livingstone said the definition of the overarching corporate purpose to produce profitable solutions to the problems of people and the planet is limiting and too expansive. Rather than adding to the regulatory challenge, the better approach would be to evolve the regulatory engagement model so corporations and regulators engage in real time to address issues and anticipate problems. She concluded there was no difference between stakeholder theory and shareholder primacy in the real world. But this was not to say that their interests were always aligned.
Daniel Crennan QC, deputy chair ASIC
Crennan said the purpose of a corporation is now much broader than a few decades ago. Society expects much more than short-term shareholder returns and the lessons are clear for corporations that fail to fulfil their wider purpose. Companies should avoid unfair behaviour that compromises customers because it not only impacts on the company's long-term interests, but has potential legal obligations. He noted the law already recognises the need for good corporate conduct and companies should act in the best interests of wider stakeholders — not just shareholders. He added the concept of fairness in the way corporations deal with customers is also regulated in the UK, Canada and the US.
Citing examples from the financial sector, he said there is an emerging body of law based on the premise a corporation should go about its business "efficiently, honestly and fairly" — although debate continues as to what this phrase means. He said the ASIC vision for the future Australian corporation is of one that is "fair, compliant and not causing consumer harm".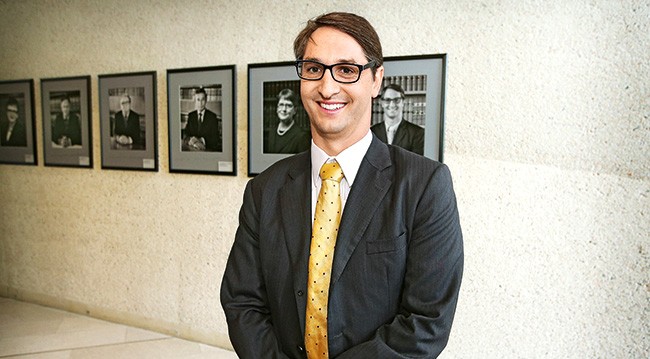 Justice James Edelman, High Court of Australia
Justice Edelman raised two key questions: why does corporate purpose matter for human actors in a corporation and how can it be identified? He referenced Stewart Kyd who in A Treatise on the Law of Corporations (1973) said a corporation could have no other capacity than to carry out the purpose for which it was established. Justice Edelman said that while this was true, it did not follow that a corporation could not be conceived to be "a moral agent and subject to moral obligation".
From the perspective of legal duties, the purpose of a corporation was important because it shapes the content of duties that directors and others owe in the management of a corporation. "The focus on whether a director exercised their powers and fulfilled their duties with reasonable skill and care requires a consideration of the purpose for which the power or duty was conferred," said Edelman. For example, a corporation's rules governing the attribution of acts to purposes in its constitution might provide both express statements and implied authority for certain actors. "The ultimate task depends on the rules of interpretation," he said, adding that the level of generality with which it is expressed is also important.
Edelman outlined difficulties, including how shareholders were to be defined, encompassing as they do a broad group of people with different interests. He said whether or not one agrees with the British Academy proposal, it has the potential to create more objectively discernible norms of conduct where corporations express their purpose in open-ended terms. "Any perceived or actual lack of alignment between corporate and social purpose will be obvious and, if considered undesirable, could be addressed through political or social responses."
Chair and conference coordinator, the Hon Dr Bob Austin, said, "If Professor Mayer's proposal is in some way adopted, I would think there would be, in about five years, a High Court case. If so, I would suggest, Justice Edelman has already written the judgement."
Company Director magazine will have further coverage of the issues and perspectives in 2020.
This is of of your complimentary pieces of content
Already a member?
Login to view this content