These highly rated retreats can be great ways to build effective teams and gain clarity on culture, strategy and execution within boards and management.
With boards and management teams facing the challenge of improving culture and future-proofing strategy, corporate retreats and off-sites are an increasingly crucial part of the calendar.
But what ingredients make for an effective board retreat? How do you make the best use of time for a group of busy people and how do you ensure the optimum outcomes?
Six must-haves to maximise your offsite
Get clear on objectives
Get out of the day-to day workplace or boardroom
Co-design it as a team
Invest in a good facilitator
Create an environment where people feel safe to speak out and be themselves
Conduct an honest appraisal.
Someone who knows the value of an open fire and frank conversation on a retreat is John Walker, CEO of the City of Kalgoorlie-Boulder in Western Australia. In 2017, he took 13 councillors, including mayor John Bowler, for an overnight offsite at Hampton Hill Station, 30 minutes out of Kalgoorlie.
The council serves a population of more than 30,000 and had undergone major change — merging departments, cutting staff, reducing expenditure — transforming from one of the worst-performing state councils to among the best, with a loss of $3 million in 2015–16 to a $7m surplus in 2017–18.
The council had undertaken a governance review , which raised some issues the council was able to address. However, Walker says there were also individual issues that were harder to deal with. He was keen to cement a greater sense of collegiality and help the council focus on issues that would attract talent and investment to the region.
"Four hours of facilitated conversation prompted some uncomfortable but important conversations," recalls Walker. "We got [councillors] to write down [comments about issues] and put them in a jar. The authors of the comments remained confidential, which was an important part of the process. We pulled out the pieces of paper and read them out," says Walker.
The issues were around a lack of trust, respect, the leaking of information and who spoke in meetings. It was a cathartic process. "We finished then lit the fire and had a barbecue," says Walker. He and Bowler both maintain that it cleared the air and now the council is aiming to make it a regular occurrence.
"We try to make them like a board, though in many respects they're not — the ratepayers elect them. But it helps them to think in terms of strategy, policy and risk — and it builds trust."
It can be a fine balance between work and play, creativity and strategic thinking, having enough time to pause, reflect and build trust and social capital with your colleagues.
Finding the feelgood factor
As much as they are about culture, strategy, team cohesiveness and efficiency, corporate retreats also serve to recharge and re-inspire management and directors at risk of burnout. They can be a much-needed circuit breaker, conducive to employee health and wellbeing, which in turn impacts positively on the organisation, helping to unite the team in pursuit of company goals.
"Data shows that mental ill health is costing Australian workplaces approximately $10.9b per year," says ReachOut CEO Jono Nicholas. "The first aspect is that workplaces bear the costs of under-productivity and absences when mental health difficulties aren't addressed. Secondly, businesses looking to get an edge in the market want their people feeling happy and well and performing at their best."
Chronic stress and burnout runs counter to high performance. However, companies must "go beyond gym memberships and fruit baskets" to invest in the sort of health and wellbeing initiatives that translate into commercial value.
"Businesses sometimes offer things of no value. For example, a gym membership may be provided, but staff with small children are made to come into work for a 7.30am teleconference. That's when people start saying, 'I can do it, but I'm not feeling my best.'" Nicholas said that flexible workplaces are vital to health and wellbeing; as is having the right systems in place to allow people to manage stress.
Dr Connie Henson GAICD, director of Learning Quest says that when people feel unsafe at work, "the fear of being judged or humiliated reduces our ability to detect and fix our own mistakes; it becomes quite circular."
She adds that workplace cultures where mistakes are not permitted are often created inadvertently. "Most leaders [don't] try to create unsafe conditions, but while every leader is going to be somewhat results-focused, if it's to the exclusion of everything else, there will be a blaming, punitive culture and people will feel unsafe."
A big advocate of boards taking time out and getting to know each other, Rosey Batt FAICD, non-executive director and AICD facilitator, says before planning a retreat it's important to take the time to create an agenda and have clear objectives.
"A lot of thought needs to go into the agenda and format and it can be hard to get it right, however, in my experience you'll also inevitably end up with outcomes you haven't predicted because it's such a good environment for lateral thinking and people bouncing ideas off each other," says Batt.
Offsites don't have to be expensive either, she says, but it's important to invest in good a facilitator. "You don't have to go somewhere expensive and luxurious, or necessarily a long way away from the normal meeting ground for the board. But it is healthy to have your retreat somewhere other than in the usual room you meet in. I'm a fan of having somebody help facilitate the retreat — whether that's a session or a whole day. CEOs and boards are already so busy. And if you're running the retreat to develop a whole new look at your strategy, then it's really a good idea to get an expert in to help."
After your offsite, it's important to take time to assess what was achieved and be honest in those evaluations, says Batt, who suggests adding the following points on the next board meeting agenda: a discussion about the outcomes of the retreat; what could have been done better; and where to now.
"The evaluation will be a reflection of the board: if you have a mature board that's functioning well, you'll get immediate feedback because board members naturally express their views to one another. Retreats are where you really find out the mettle of the board. If it's a healthy and mature board, you're probably going to get some fabulous outcomes. But if you're having problems that nobody is addressing, the retreat may feel a bit flat."
The outgoing CEO of youth mental health organisation ReachOut, Jono Nicholas, believes the best way to maximise a retreat and get people's buy-in is to co-design it as a team, including spending the time to create the intention together. "People have competing priorities and that's particularly true if you've got a workforce of diverse agents," says Nicholas. "For some people, a corporate retreat that goes for two or three days is really stressful. They'd have to trade in every one of their family chips to be away for that amount of time."
That may change the length, destination and nature of the event, says Nicholas, who ended up shortening retreats and away days because many staff had responsibilities they needed to meet. "If an event isn't really well co-designed with a clear intent, you may find you've spent thousands of dollars to actually go backwards on your culture."
Likewise, retreats are not just about being social, says Nicholas, who says he often facilitates events where several team members are hungover and low on energy. "The big thing I see at retreats is businesses overemphasising sociability," says Nicholas, "but sociability's not really a strong predictive factor when times get tough. Trust is; so is dependability. Trust can be built by assigning tasks that are at the edges of their capability as a team. If people feel they're really stretched in a learning environment, they will have to start trusting one another."
Getting away from it all: our guide to the best corporate retreats
These five corporate retreats came out on top in the 2017 and 2018 Qantas Business Travel Awards.
Elements of Byron, Byron Bay
This was the Qantas Business Travel Awards 2017 and 2018 winner and it's easy to see why. Along with eight different freestanding luxury villa options — and what is arguably Byron's best restaurant — it has state-of-the-art indoor/outdoor conferencing venues that can comfortably host up to 3000 people.
Jackalope, Mornington Peninsula, Victoria
This transformed period home an hour from Melbourne sits in the foreground of the three-level hotel, which features black steel and charred timbers. Close to accommodation and the in-house facilities, conference rooms feature the latest audiovisual technology. Rooms can be configured from boardroom spaces to large sit-down dinners of up to 150, with the option of combining with outdoor spaces overlooking the vineyard.
The Byron at Byron Resort & Spa, Byron Bay
Set in 18ha of lush subtropical rainforest and minutes away from laid-back Byron Bay, the light-filled, self-contained suites at The Byron were designed for maximum comfort and wellbeing. The Byron features 216sqm of flexible meeting room space with ample natural light and a wide wraparound verandah overlooking the rainforest. The entire conference room can seat up to 150 delegates, banquet-style.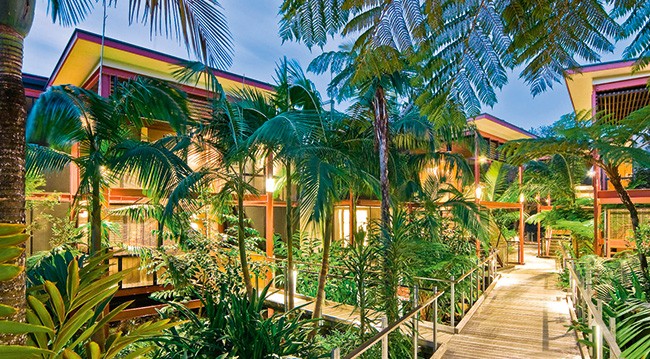 Lindenderry at Red Hill, Mornington Peninsula, Victoria
This boutique offering in picturesque Red Hill is an hour's drive from Melbourne and close to the region's acclaimed cool-climate wineries. The grounds encompass 14ha of vineyards and gardens, and it has five purpose-built meeting areas, 40 guestrooms — and its own cellar door. Wind down after the day's agenda with a glass of Lindenberry's signature pinot noir.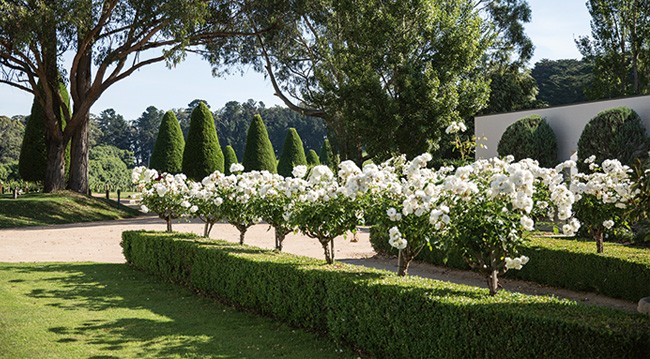 The Darling, Gold Coast, Queensland
Billed as the premier accommodation destination on the Gold Coast, The Darling is the second hotel in The Star Entertainment Group to adopt the boutique brand. Its sister hotel, The Star Sydney, was the first in NSW to be awarded a Forbes Five-Star rating. The rooftop infinity-edge pool on the 19th floor has panoramic views of the Gold Coast skyline.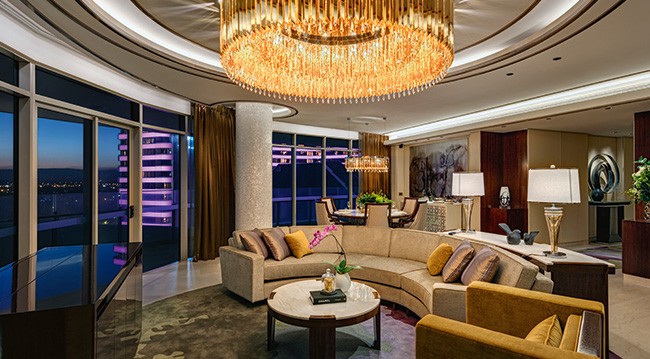 Some retreats mentioned in this feature have advertised in Company Director, but have had no involvement in the editorial process.
This is of of your complimentary pieces of content
Already a member?
Login to view this content