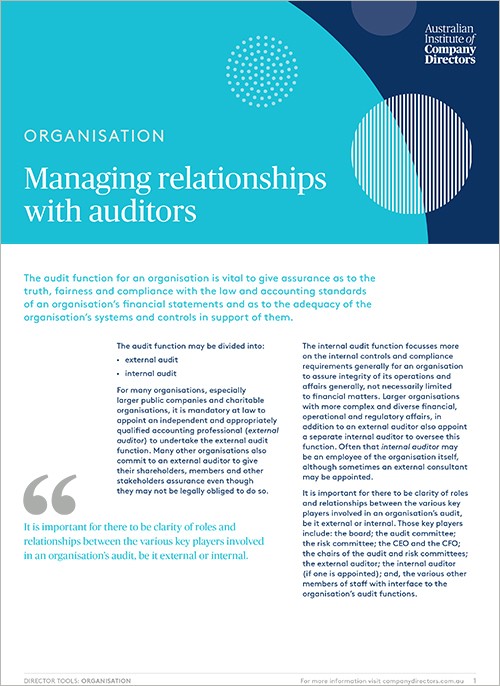 The audit function for an organisation is vital to give assurance as to the truth, fairness and compliance with the law and accounting standards of an organisation's financial statements and as to the adequacy of the organisation's systems and controls in support of them.
The audit function may be divided into:
external audit 
internal audit
For many organisations, especially larger public companies and charitable organisations, it is mandatory at law to appoint an independent and appropriately qualified accounting professional (external auditor) to undertake the external audit function. Many other organisations also commit to an external auditor to give their shareholders, members and other stakeholders assurance even though they may not be legally obliged to do so.
This is of of your complimentary pieces of content
Already a member?
Login to view this content