From FOBO to solar highways, the Future Today Institute's 2018 Tech Trends Report helps directors assess the major trends reshaping their industry.
We all love a bit of future gazing, but US futurist Amy Webb wants more of us to get the hang of it so we can get better at planning for what's coming. Webb, founder and CEO of the Future Today Institute, presented her 11th annual trends report at the recent South by Southwest (SXSW) event in Austin, Texas at a packed session.
From FOBO (fear of being offline) to remote kill switches for virtual reality systems (in case you're so engrossed you miss the fire alarm) to asteroid mining, Webb and her team have identified 225 emerging tech trends and weak signals across 20 industries.
The long list of trends makes fascinating reading alone, but the 248-page 2018 Tech Trends Report also notes the trends different sectors should pay heed and provides a matrix to help prioritise action — to inform strategy, act now, keep watch on or revisit later based on an estimated degree of certainty and longer-term impact.
FTI has made the material freely available along with some strategic thinking frameworks, as Webb says she's keen to democratise the tools "to empower everyone to actively plan for tomorrow".
We've summarised the main themes identified in the report:
2018 marks the beginning of the end of traditional smartphones.
Just over a decade since Apple popularised the smartphone, we're moving on. Over the next decade, "we will start to transition to the next era of computing and connected devices, which we will wear and will command using our voices, gesture and touch." The transition from smartphones to smart wearables and invisible interfaces — earbuds that have biometric sensors and speakers; rings and bracelets that sense motion; smart glasses that record and display information — will forever change how we experience the physical world.
Pay close attention to China.
"The Chinese government is investing hundreds of billions of dollars into artificial intelligence (AI), genomic editing, green technologies and renewable energy sources, smart farming systems and space exploration." While it has previously failed to deliver on similar bold promises "this time around could be different, given the industrial policies already in play". For example, it plans to create a $150b AI industry by 2030.
The AI ecosystem.
Flooded with capital, hungry for commercial applications, and yet polluted with widespread, misplaced optimism and fear, it will continue to swell. It is vitally important that all decision-makers and teams familiarise themselves with current and emerging AI trends.
Policymakers will be unprepared to deal with new challenges that arise from emerging science and technology.
The tension between privacy and security will increase. As a result, we are likely to see regulations, rules and legislation that are either too restrictive or don't acknowledge that science and tech are in constant motion. This could mean big problems for tech giants and startups alike — not to mention everyday citizens all around the world.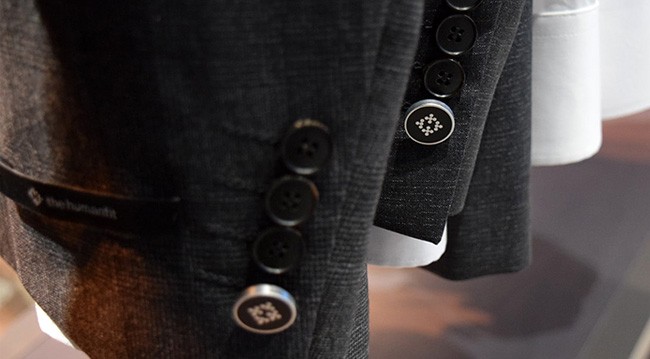 A critical mass of emerging technologies will converge.
Organisations must look for connections between trends, rather than following individual trends themselves. For example, why should a company like Walmart pay attention to the future of CRISPR-Cas9 (the genome editing tool that allows scientists to edit genes faster, cheaper and more accurately than before)? Americans spend more than $550b on groceries each year and in many communities, Walmart now doubles as the local grocery store. We know that extreme weather events will negatively impact farming and the supply chain, and that genome editing could create drought-resistant, high-yield plants requiring very little growing space or direct care. Walmart could become the primary source of affordable food in the future — or be disrupted by an agri-tech startup.
Decentralisation.
Citing security concerns and infringements on intellectual property, some democratic governments are restricting internet access and banning certain content, effectively creating dozens of "splinternets". Sweeping changes to data privacy regulations, the General Data Protection Regulation (GDPR), take effect in the European Union from 25 May. China is cracking down on virtual personal networks, while the US debates whether or not to allow internet service providers (ISPs) to collect and sell subscriber data, meter access and throttle connection speeds. This points to a new emphasis in the means to circumvent traditional ISPs using private and peer-to-peer networks.
Consolidation is a key theme for 2018.
News brands, broadcast spectrum and AI startups will continue to be merged with and acquired by relatively few corporations. Pending legislation and policy in the US, EU and Asia could further concentrate the power among a small cadre of information and technology organisations in 2018.
So, how to relate these trends to the work that you do and to your organisation's growth? The 2018 Tech Trends Report takes the additional step of explaining why and how these trends will impact your organisation, and includes some plausible scenarios.
This is of of your complimentary pieces of content
Already a member?
Login to view this content