Thriving as a world-leading culinary destination, Launceston is becoming a go-to destination for foodies, and business is booming.
Tasmania has largely overcome its cartographical complex. Having made a place for itself in the world's gastronomic imagination, it no longer matters so much that the island is occasionally left off the Australian map. In the Tamar Valley city of Launceston, entrepreneur Kim Seagram AM MAICD has added a new dimension to the state's reputation as a world-renowned food bowl and wine cellar with FermenTasmania, an incubator, developer and promoter of fermented goods, and a flag-bearer for their health benefits.
"The project is anchored in the fact that in Tasmania we know we can produce internationally competitive wine, beer, cider and whisky," says Canadian-born Seagram. "But there's so much more. We have a dairy industry on its knees and we need to be clever about value-adding. We can take inspiration from the cool-climate wine industry here and start making internationally recognised cheese, yoghurt and other dairy products. We have to look at traditional sourdough breads, especially as gluten intolerance hits new highs.
"Pickling is another area we're keen to explore. Our Asian neighbours, from India to Japan, eat pickles for breakfast, lunch and dinner. We have 'seconds' in our agriculture industry that don't make the supermarket grade, which we currently plough back into the earth or feed to pigs, cows and other livestock. There is a huge opportunity to extract much more value from this produce through the relatively simple process of pickling."
A report, Horizon 2021: City of Launceston Economic Development Strategy, produced for the City of Launceston council, estimates the city's gross regional product at $3.85b, about 15 per cent of Tasmania's gross state product.
Other findings in the report include that the city with a population of 67,000 serves as a catchment for almost 145,000 people. In terms of tourism, AFL fixtures played by the Hawthorn Football Club at University of Tasmania Stadium generate $17.5m in direct expenditure to Tasmania each year. However, Horizon 2021 noted the city's limitations for tourism are a lack of conference facilities, five-star accommodation and restaurant options, so it called for a three-year action plan to explore tourism opportunities.
A new report for the Northern Tasmania Development Corporation, The RED Strategy: 2019, says tourism employs 10.9 per cent of residents in the region, whereas healthcare and social assistance employs 16.2 per cent, and food and agribusiness 6.3 per cent.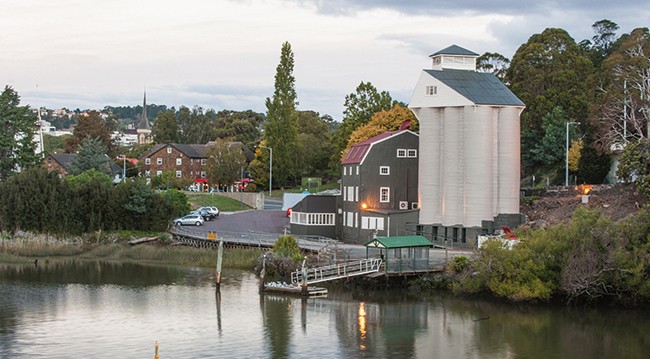 Dr Jerome Muir Wilson GAICD grew up in Stanley, a peninsula about three hours' drive north-west of Launceston. He has moved back to his home state to establish the Launceston Health Hub, a clinic of co-located practitioners and medical services that employs 100 people.
Muir Wilson graduated from James Cook University in Queensland in 2007 and returned to Tasmania to work near his family. He met his wife, a Launceston Health Hub co-founder, when they were junior doctors working at the Launceston General Hospital.
At the time, he knew of the health needs in regional areas and was also frustrated by how hard it was to find a doctor for himself. "I found 17 of the 21 medical practices had their books closed to new patients, so I decided to do something to help meet this need," says Muir Wilson.
The centre opened in 2014 and has seen 75,000 different patients. Staff include 20 general practitioners, 16 specialists and 12 allied health professionals. In November 2019, the hub, which also has a cafe and pharmacy, expanded to open a childcare centre on its roof, with room for 120 children, and purchased a neighbouring property to allow for future expansion. A day hospital, radiology service and an urgent care centre are under consideration.
Muir Wilson, who received AICD Tasmania's inaugural Young Achiever Award in 2019, says that as managing director and co-owner with Dr Gaurav Singh, a Brisbane-based doctor he met at university, strategy and managing risk have been keys to building the business. "When I first learned about risk in the Company Directors Course, I thought it was a handbrake, all negative, but I have learned that without risk and innovation you will stagnate," says Muir Wilson.
The course also covered managing financials, something Muir Wilson says wasn't addressed in his medical degree. The training has been useful, as the health hub has spent $13m in building projects over five years.
"GPs are in touch with community needs and it's clear Launceston needs more specialist medical services," he says. "Launceston had no neurologist so we employed a fly-in/fly-out specialist once a month from Melbourne. It can be hard to find and retain doctors in a regional area so we have approached it as a doctor-friendly model of care and offer flexible working hours. We offer work from 7am to 9pm and everyone does one shift a week in our walk-in clinic.
"The 300-bed Launceston General Hospital has told us our clinic has reduced the number of people going to emergency for issues that should be treated by GPs. There has been a positive response to our walk-in clinic and it has reduced the number of patients turning to hospital emergency."
Given the hub is a for-profit health centre, Muir Wilson unsurprisingly speaks freely about the advantages of working in the for-profit sector.
"We didn't want to rely on not-for-profit grants," he says. "It's important the programs we start can be ongoing and not rely on funding applications. We bulk bill those who can't afford a co-payment, such as children and aged pensioners."
Another major project planned for Launceston is the $344m University of Tasmania campus in the town's centre. Vice-Chancellor Professor Rufus Black says the project is a cornerstone of the region's revitalisation and will include clusters of townhouse-style accommodation for students. Stage one is expected to be completed by the end of 2021.
Global ambitions
Thanks to the spirit of local enterprise, Tasmania is enduring and thriving as a world-leading culinary destination. By Luke Slattery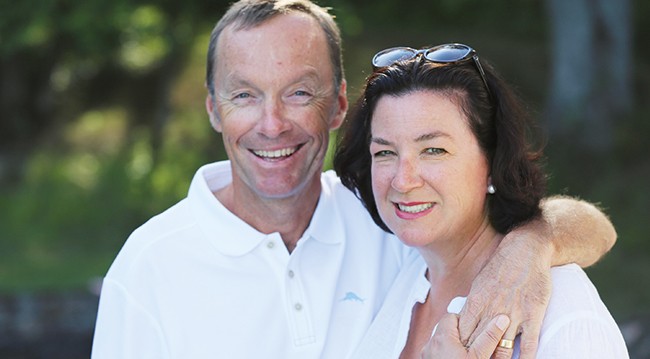 FermenTasmania started in 2017 on the back of a suggestion posed in a 2015 University of Tasmania Centre for Food Innovation report that Kim Seagram MAICD and microbiologist Dr Tom Lewis decided to run with. Seagram defines the natural genius of fermentation as a "delicious alchemy that turns milk into cheese, grapes into wine, cabbage into kimchi and barley into beer using talented yeast and bacterial cultures".
"It is the earliest form of food preservation because as these microbes start to digest the produce, they release either alcohol or acids — and carbon dioxide — which helps in preservation," says Seagram.
In 2019, the organisation won an $840,000 grant from Food Innovation Australia Ltd, an industry-led NFP, to form an industry cluster, or "smart specialisation centre", which is likely to build skills and technology and boost jobs in the future.
The body is setting itself up as chief advocate for the interests of a flourishing fermentation industry. It aims to foster industry, research and government collaboration around the use of fermentation to produce fine food, drink and other products. The grant will undergird the Launceston fermentation hub while it develops fee-based industry, advisory and educational services.
"The idea of a fermentation centre of excellence came from a discussion with Tom Lewis in 2015, over a bottle of good red," recalls Seagram. "We were intrigued by a comment in a report to the UTAS Centre for Food Innovation suggesting that a fermentation focus could present an important value proposition for Tasmania. After that, the idea took off."
Seagram's great-great-grandfather, Joseph E Seagram, founded Seagram's, a Canadian whisky distillery that prospered in the prohibition era and grew to become the world's largest owner of alcoholic beverages.
Seagram moved to Tasmania in 1992 and settled in Launceston with her husband, Rod Ascui, a German-born Tasmanian who ran a cafe in the river city and Lalla Gully vineyard in the Pipers River region, sold to Taltarni in 1998.
In 2000, the couple opened Stillwater restaurant in a converted flour mill (now with short-stay accommodation). A year later, Seagram founded local farmers' market Harvest Launceston, an award-winning hub of local grower activity. In 2008, the duo opened Black Cow Bistro in a central Launceston art deco butcher's shop; and, in 2016, they joined with former Jansz Tasmania winemaker Natalie Fryar to start up The Abel Gin Co.
Seagram is a director of the Harvest Launceston Community Farmers Market, chair of Stillwater and and Black Cow management committees, and chair of FermenTasmania. She has stepped down from other senior positions in the tourism, innovation and commercial sectors, including as deputy chair of the Brand Tasmania Council — a position she held for more than 10 years.
In a sense, Seagram has been fermenting change since she arrived in Tasmania. Much like the process of fermentation itself, she is a natural change agent who believes the Apple Isle is ready for an institution dedicated to the promotion, marketing and exploration of fermented products. Tasmania may be separated from the Australian mainland, deep in the roaring forties, but Seagram's hopes for FermenTasmania encompass a potentially global impact.
"Probiotics and gut health are just being recognised as a significant contributor to overall wellness," she says. "There will be massive opportunities in this arena going forward, including research and new products to be developed and sold. Kefir [a fermented milk drink] and kombucha are enjoying great popularity. From our desktop research, there is no other comprehensive facility like this anywhere in the world, so we could be a world first and continue to build Tasmania as the go-to destination for fine food and beverages."
This is of of your complimentary pieces of content
Already a member?
Login to view this content