Social and reputational risk, increasing legal demands and greater scrutiny are making school governance more challenging for directors.
In late 2017, parents at elite Brisbane girls' school Somerville House staged a public protest outside the gates, demanding reform of the school's governing body, the Presbyterian and Methodist Schools Association (PMSA). The parents were upset about the school's governance and launched a social media campaign to remove the council. Several senior staff also resigned, and the school brought in a high-profile corporate communications firm (Cannings Corporate Communications).
Amid intense media coverage, Beyond PMSA, a splinter group of parents, old boys and girls, and business and community members from the four PMSA schools, emerged wanting to oust the governing council. The AICD was brought in to conduct a review and the association opened a full public consultation.
In February, the elite Melbourne boys' school Trinity Grammar (see case study p39) became the centre of a public storm following the deputy headmaster's sacking by the school council for trimming a student's hair. After a rebellion by students, parents and alumni, the school called in eminent QC Ray Finkelstein AO to review the case. The council later reinstated the teacher and apologised. Trinity chair Robert Utter announced a review of the council's governance model, constitution and composition.
What's going on?
The issues schools are being forced to grapple with reflect the rapidly evolving societal and governance landscape, says Gabrielle Schroder FAICD, the AICD's head of board advisory. The governance challenges go much deeper and are more disruptive than you might think. Schools are facing increased social expectations and tighter regulatory requirements, and calls for greater transparency and accountability. And, following the Gonski 2.0 review, there is a focus on arresting the decline of Australia's educational performance.
At the same time, parents and students are starting to become more active in their school communities. Combined with social media, this is shining a spotlight on institutions that were previously more hidden. The rapid rate at which such situations can turn toxic has many school council members wondering if being on a school board is actually worth the risk.
"If you look at schools, they are a classic flashpoint for these increasing expectations," Schroder says. "It is almost foreshadowing what will become the norm in society in coming years. People are most passionate about their kids — and, understandably, they get fired up."
Faced with increased legal and social expectations, greater scrutiny and calls for transparency and accountability, schools have become a container for the intense, often toxic issues emerging in a changing society. This is amped up by the emotions of time-poor parents who've invested hopes, dreams and a sizeable portion of their income on their offspring's future — which adds social, reputational, health and safety risks to the already substantial financial risk of running large budgets.
"The responsibilities of school boards have elevated enormously," says Libby Prell FAICD, who has been involved with school boards for 16 years. "School boards have a huge responsibility today. Expectations of parents, the community and government have heightened — it's a serious governance business. Reputation and brand can be so easily tarnished by social media and everyone is looking for a scapegoat."
The issues
There are four main issues: the degree of communication and consultation, the skills and composition of boards, the scale and financial risk.
Just as the review by David Gonski AC FAICDLife has raised the need for changes in how schools teach and students learn, it is clear the governance model that was set up in some cases a century ago is not fit for purpose.
John Simpson MAICD, a member of the Monash University council and former board member of Melbourne's Scotch College, argues many boards are "woefully inadequate" for the task of running what is in effect a big, complex business with all the fiduciary, audit, risk and capital management accountabilities you'd expect in any significant institution.
"A number of Australian independent schools have revenues in excess of $100 million and many more have revenues in excess of $60–$80m," says Simpson. "Under today's funding model, private schools also receive significant taxpayer funds from the Commonwealth, in return for which taxpayers and parents should demand a high degree of transparency in how decisions are made with respect to these funds. They are unambiguously a business, with the appropriate responsibilities. You have an obligation to run the place as businesslike as you possibly can. I frequently hear people say they wouldn't care to sit on a public company board because the risks are now so high. Well, this view is starting to impact school boards as well," he says.
Demand for action
The window for schools to respond to issues has shrunk dramatically, says Schroder. "Until recently, boards would take an audit approach to a governance review, maybe interviews with directors and executives. Now, typically there are expectations for full and rapid consultation — and action. Some of the systems and structures have been in place for 100 years and they are harder to shift, so you have to progressively work through things."
And it's not just major issues that can bring schools unstuck. Gaye McMath FAICD, a former board member of Methodist Ladies' College Perth, says that a change in catering arrangements at the school canteen snowballed into a full-blown crisis that took months to resolve. If [the board] had done a risk analysis on the decision, it would never have come onto the board's radar, she says. But that seemingly small issue was the "tip of the iceberg" in relation to dissatisfaction within the school community about executive decision-making.
McMath, a senior corporate advisor and non-executive director, says this showed her that when it comes to schools, "stakeholders are emotionally committed and genuinely committed" to the institution. Communicating with them about absolutely everything is vital.
Reputation
When things go wrong and boards become the subject of widespread adverse comment, they have "failed in their duty to protect the brand," says Simpson. It is this intangible asset that enables schools to set tuition fees and increase them every year.
"Those engaged in the business of reputation management and enhancement know only too well that it takes years to build and consolidate a leading reputation. Of course, it can be lost in days, or even hours," he says.
The situations are a salutary lesson for any potential board director — being on a school board is no longer for the well-meaning amateur. In the past few years, the duties and responsibilities of such positions have been transformed — they are now serious roles that require skills and training. Government schools are regulated by the relevant state departments of education, which are also important stakeholders in independent schools because they also receive government money. A key issue for directors is the operation of the Corporations Act 2001 (Cth), as most schools are incorporated entities. This means directors must act in the interests of the school and are liable for any breach of their fiduciary or legislative obligations.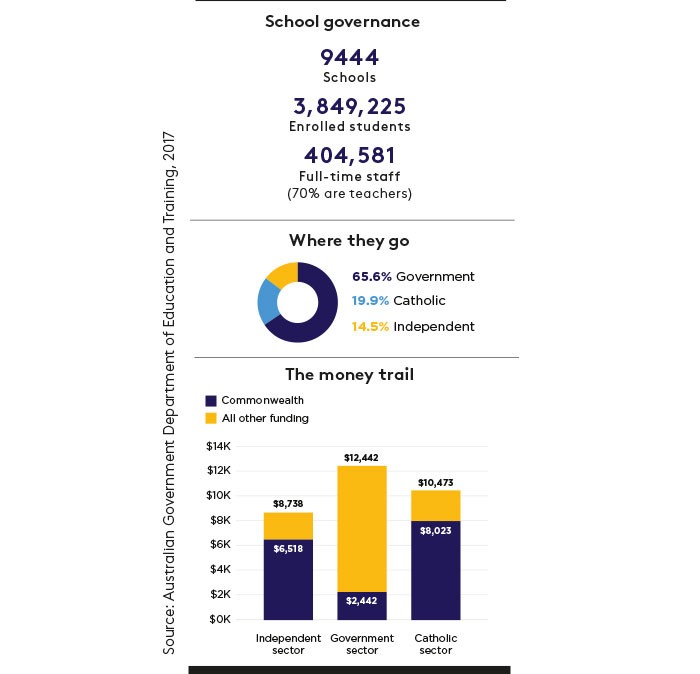 One school moving to a more modern governance model is Sydney's Saint Ignatius' College Riverview, which is establishing a new incorporated legal entity responsible for local governance and management, its functions overseen by its own board. The Anglican Schools Corporation is also in the process of adopting a new governance model.
Rosina Hislop FAICD, an experienced commercial director, is also the chair of Seymour College and a director of Prince Alfred College (Adelaide), and presented the AICD webinar series on school board governance. "There's been a shift to more corporate regulation in general, not just in schools," Hislop says.
Schools are heavily regulated because they look after children under 18, she explains, adding that schools and their directors are grappling with more complex issues than in the past — and changing roles. "The nuclear family has changed and schools can be a haven of stability for a child. In addition, mental health issues are more pronounced and the school is more involved."
Parents have higher expectations because they are paying for a service and want a result. In relation to dynamic issues such as social media, parents are looking to schools for advice. "They are asking schools to prepare their children for the future of work, not just to sit exams," says Hislop.
The Association of Independent Schools in NSW provides practical, hands-on advice to school directors and principals. CEO Dr Geoff Newcombe AM says an important consideration for any incoming board director is determining which model of governance is applied at the school. "The CEO model means that there is almost full delegation to the principal and the board operates at a higher policy level. But at a hands-on community school like Steiner or Montessori, the board often gets involved in more operational matters."
Corporate directors want everything quantified, but how do you measure a school's pastoral side?
Directors must have a good insight into the relationships between the chair and the principal, and the board and the principal. It is also crucial to know the composition of the board. "There can be a wide difference of view," says Newcombe. Such differences can lead to a clash between soft and hard metrics (usually the school's Year 12 results). "Corporate directors want everything quantified, but how do you measure a school's pastoral side?"
Mind Your Grammar
How the boards at two exclusive private schools coped with management crises.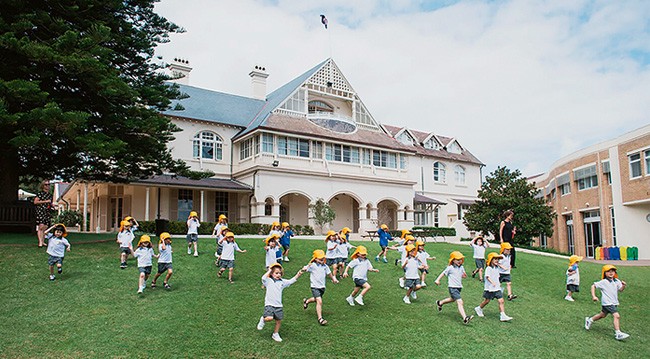 Trinity Grammar
In February 2018, long-time staffer and deputy headmaster of Melbourne's Trinity Grammar, Rohan Brown, was dismissed by the school council for "contravening disciplinary procedures" when he cut a student's hair on school photo day.
Hundreds of furious parents and former students of the Anglican boys' school confronted the school council at a special meeting and more than 5163 signed an online petition calling on the school to "Bring Brownie Back". Media and social media coverage was intense. Footage from the meeting was posted, mobile billboards were set up outside the school and leaflets were distributed calling for headmaster Dr Michael Davies' sacking.
The Old Trinity Grammarians' Association demanded the removal of the school council. The council commissioned an independent review of the process that led to the sacking, headed by former Federal Court judge Ray Finkelstein AO and barrister Renee Enbom. The review found that while Brown had breached the school's code of conduct, and this may have justified dismissal, Davies had chosen not to dismiss him. It found that the school council did not have the requisite authority.
The school council agreed to undertake a full review of its governance frameworks, including its constitution and the council composition. The council agreed to resign once suitable appointees could be found. The headmaster also later resigned.
Kambala
In April 2017, the principal of Sydney day and boarding school Kambala, Dr Debra Kelliher GAICD, resigned suddenly after three and a half years in the job. Staff had taken a vote of no-confidence in her. In October, Kelliher took her former employer and two teachers to the NSW Supreme Court, claiming she had been defamed in emails and rendered virtually unemployable.
In court proceedings last February, as reported in The Australian, Kelliher's barrister Matthew Richardson said the former principal had uncovered fraudulent activity at the school and had a key role in "minimising debt" at Kambala. He told the court that "things had become so toxic" within Kambala that the former principal had no choice but to resign.
Barrister for the school Clarissa Amato said Kelliher's reputation could not be further harmed because she had "seriously lost the confidence of teachers, staff and parents".
The school council, chaired by Sally Herman GAICD, a Kambala old girl, announced a review of the executive structure, introducing regular "listening" sessions and improved communication with parents. It has also seen changes on the council. The matter has been listed for jury trial.
St Philip's College, Alice Springs
Libby Prell FAICD has been chair of St Philip's College, a Uniting Church co-ed high school, for almost two years and a board member for 10. She was formerly chair of the Alice Springs Steiner School. Here, she shares her insights.
On accountability
"There aren't many jobs or CEOs with the scope and responsibility of a school principal; to be accountable for hundreds of students, manage the compliance and liabilities of running a business, lead the teachers and ancillary staff — in some cases over 100 people. My role is to ensure the principal has a clear framework to work within and thrive, which means defining the roles and responsibilities of chair, board and principal.
I remind our principal Roger Herbert, 'Tell me if I'm crossing the line, but I've observed this operationally and feel obliged to feed that back to you' — and that he can feel safe having an open conversation with me at any time. You must have a transparent, trusting culture where anyone can bring a problem to the principal or the board. The school is a team and must act like it.
We are going through the process of incorporation from the Uniting Church while remaining a Uniting Church school, and we're aware that in the eyes of ASIC or ACNC we, as directors, are accountable. I remind Roger, 'We don't pay you enough to make all of the big decisions, so use the board to sign off on significant issues — it's not taking away control, it's protecting you'."
On succession
"We're currently looking at our board skills matrix and Gen Y representation. We have an under-40 position on the board because this age group has such a different perspective on the world. The world is ever-changing and school boards need to keep up. Schools are responsible for innovation and the culture of innovation comes from the board.
Before Roger joined St Philip's, our previous principal of 30 years retired — at around the same time as the deputy principal, chair and business manager! We turned over these four roles within an 18-month period. What got us through was clear communication to our entire community, and a collaborative board. A key role of the board is succession planning and you need to ensure you have open conversations around it.
We had to keep our finger on the pulse to ensure we didn't lose staff or students, as people had strong relationships with the former principal. You're only as good as your staff, so now, instead of a one-page registrar's report of students in and students out, we get a six-page report with the reasons why. The principal also submits a very comprehensive staffing report.
In terms of recruiting a parent as a director, my questions are no different. What are your skills and experience as a board member? What is your experience in managing a $20m budget and what is your understanding of that financial responsibility? What is your ability to look at the school's needs from a director's perspective, not just a parent's?"
We have a financial obligation to ensure the future sustainability of the school while being cognisant of the parent body.
On fees and funding
"No matter whether you're a $30,000-a-year (fees) private school or an $8000-a-year one like we are, the price elasticity of your parent body is a challenge. We have a financial obligation to ensure the future sustainability of the school while being cognisant of the parent body and their financial situations. We must look after the community and the parents."
On crisis management
"In 2016, a student at St Philip's College dressed up as Adolf Hitler for a Book Week assembly while Jewish exchange students [from Melbourne's Bialik College] were visiting the school. The news of the incident was picked up by local media and spread on social media. It was world news within hours.
This was a challenging time for the student, the school and the teachers. It was a good test of a new principal, as Roger had only been in the role two months. He made immediate contact with the principal of the visiting school, apologised personally and visited the parents of the student. We didn't try to challenge or defend it. It was an error in judgement.
When we analysed the incident, it wasn't about judgement or blame, it was about learning from it and thinking about how we approach and respond to crises. You need to be on your toes and respond quickly."
Keeping them Safe
In December 2017, the final report of the five-year Royal Commission into Institutional Responses to Child Sexual Abuse called for a national strategy to prevent child sexual abuse. It found that numerous governance failures contributed to child sexual abuse in schools and urged a systematic overhaul of the culture, structure and governance practices, which had allowed abuse to flourish over many decades.
The Royal Commission found that "inconsistent regulation between states and territories means children can have more or less protection depending on where they attend school." It identified poor governance processes as another factor contributing to the risk of child sexual abuse in schools, particularly in non-government schools.
The Commission identified 10 Child Safe Standards to ensure child safety is embedded in institutional leadership, governance and culture.
Other recommendations relate to independent oversight of school registration authorities, a nationally consistent guideline on preventing and responding to child sexual abuse in all schools, and that the Council of Australian Governments (COAG) strengthens teacher registration requirements to better protect children.
Paul O'Halloran, a partner with law firm Colin Biggers & Paisley, which analysed historical case studies in the report, said they suggested governance failures. These included:
Poor leadership and governance, a lack of accountability, and a culture that prioritised protecting the school over the children.
Inadequate complaints processes, investigation and disciplinary action contributed to school leaders/staff failing to act on complaints or report matters to external authorities.
The composition of school boards can contribute to poor governance, such as when boards are predominantly made up of school alumni with a personal stake in upholding the reputation of the school. In other cases, school boards were not informed about allegations and therefore could not be involved in responding to allegations.
Poor human resource management practices.
Individuals who were the subject of complaints not being disciplined/held to account.
The nature of the online environment and how it is used also create risks that need to be identified to better protect children.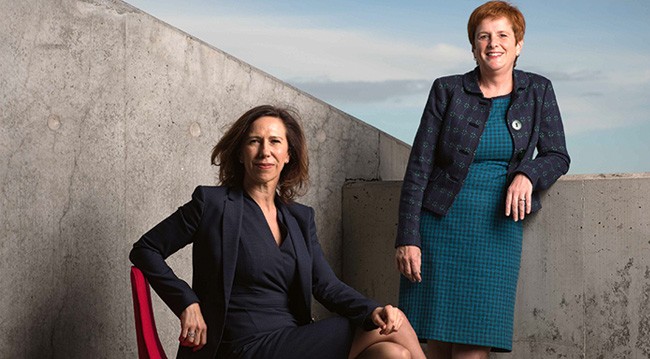 Brisbane Girls Grammar
This academically non-selective secondary school for girls was established in 1875. Its governing body, the Board of Trustees, is directly accountable to the Queensland Minister for Education.
Chair Elizabeth Jameson FAICD
"Everything from the Royal Commissions [into Misconduct in the Banking, Superannuation and Financial Services Industry; and Institutional Responses to Child Sexual Abuse] is saying to boards: 'What are you doing about the culture?' The Royal Commission into the Institutional Responses to Child Sexual Abuse was clearly about culture and what boards and schools were and weren't aware of, what they turned a blind eye to, and what was tolerated or deemed acceptable.
But how can boards ever get to understand culture if they've lived the 'noses in, fingers out' non-operational ethos? This approach is changing. Board members need to walk around the school, take part in school events and be known to parents and staff. If you're not known, there's no prospect they will talk to you if they are concerned about something. Over the 10 years I've been chair, my role has changed from mostly behind closed doors to a greater focus on stakeholder management with parents, staff and the community.
The board is the keeper of the cultural flame. To help us understand the culture and level of trust across the school and ensure we remain fit for purpose, we invite parents and students to our strategy days and meet with our school groups and committees a couple of times a year. It also helps 'take the temperature' of the school community.
A good old-fashioned dose of leadership is required in the governance space at the moment. Just because a group of stakeholders think you've made a bad decision, doesn't mean you have. Provided your board and principal have checks and balances in place, and as long as you have heard and responded to your stakeholders' views, you must stand by your decisions.
With the governance crises over the past few years, a lot of organisations haven't done that. They've sometimes held the line, but not explained their course of action. Or they have capitulated then lost stakeholder confidence.
All board members, but especially the chair, must have a strong working relationship with the principal. Jacinda and I have the ideal relationship — we're friendly, but not friends.
Being on a school board is a serious job. A lot of work and effort needs to go into board selection and recruitment. To get a really good cross-section of backgrounds, skills and demographics is hard work. A lot of people put up their hand to go on a school board, but they don't necessarily fulfil the skillset required. Conversely, when you have to twist someone's arm to fill a board seat, you're probably better to leave it vacant."
Principal Jacinda Euler MAICD
"We are dealing with ever greater scrutiny, demand for accountability, and increasing attention on governance processes, procedures and structures. A cacophony of voices is calling for education reform, but no unified voice about how to achieve it. We need evidence-based research and a rigorous program of implementation and sustained attention.
The challenge in all of this change is staff morale and change fatigue. You're dealing with a profession under fire. As a principal there is a need to stay positive and provide direction. The increasing prevalence of mental health issues is also having a wearing impact on teachers. They are dealing with an increasing prevalence of anxiety — a great deal of attention goes into making sure file notes are accurate and emails are responded to. We must be responsive to parent expectations, which are increasingly strident. Leading a school at this time requires you to have a clear sense of direction and the ability to remain steadfast in some areas and agile in others.
At the end of the day, if you're thorough, honest and transparent, then trust is your best defence.
Royal Commissions show us where we need to focus and pay attention to our processes behind the scenes. All of these things bring greater layers of responsibility, but all in a positive direction. At the end of the day, if you're thorough, honest and transparent, then trust is your best defence.
In terms of boards and governance across all organisations and sectors, whatever the structure and process in place, the model only succeeds to the extent that you've appointed the appropriate people. Structures will rise and fall according to the calibre of directors. It is distressing to see a fellow school experiencing difficulty, however, there have always been such crises in schools. What is different now is the rapidity with which events unfold and the intensity of public scrutiny.
Being a principal is extraordinarily challenging, but also a dynamic, interesting and deeply rewarding role. I hope that the intensifying demands do not deter others from pursuing it."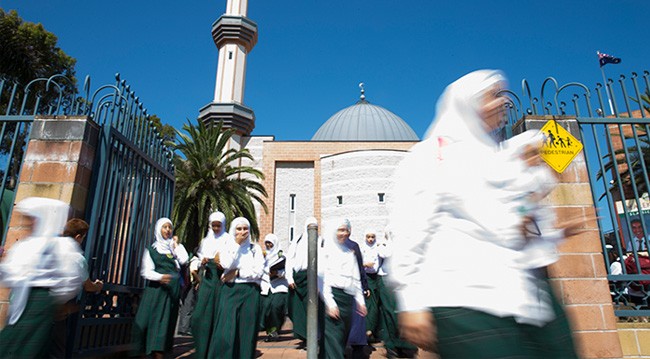 Fixing Malek Fahd
The board of Malek Fahd Islamic School in western Sydney was faced with a director's worst nightmare. This is how it addressed the problem.
In March 2016, the newly appointed interim board of Malek Fahd Islamic School (MFIS) feared the worst. The school and its community had been mired in controversy for years due to the actions of its major stakeholder, the Australian Federation of Islamic Councils (AFIC). Now, the school might have to shut its doors.
For five years, state and federal education bodies had investigated the role of AFIC and found problems. In 2011 the NSW government suspended its funding, triggering a series of court cases. By February 2016, the federal Department of Education and Training (DET) had followed suit, forcing the board to act. Distraught parents were camped outside the school principal's office, demanding to know if their children had a future. For new chair Miriam Silva MAICD and her board, it was their worst nightmare. They faced insolvency, long-term conflicts of interest and a community backlash amid relentless media controversy.
Getting governance right
Silva's investigations revealed the governance of the school had been inadequate for years. An experienced corporate executive, previously with ANZ and Elders, Silva knew that the first thing to do was recruit a strong team. Jim McDowell, chancellor of the University of South Australia, and Dr John Bennett, a former chief executive of the Office of the Board of Studies NSW, agreed to help. Then a member of the SA Board of TAFE (she has since stepped down), Silva had previously sat on the board of the Islamic School of South Australia in Adelaide, and helped turn it around — but this was a much bigger challenge.
The first thing the board did was commission a report from accountants Grant Thornton, which identified a list of tasks it should report against. All that year, "we were very busy fighting fires on several fronts," Silva says, "the Commonwealth and NSW governments, and AFIC."
The trouble with AFIC
AFIC had established the school in late 1989 with a $1m grant from King Fahd of Saudi Arabia. An umbrella body for several Sunni Muslim groups and councils, it has now changed its name to Muslims Australia AFIC. Until 2016, when the school cut its ties with AFIC, the organisation had control of the board. But as was revealed in a number of court cases, AFIC had breached the stringent rules for operating a school. Investigations showed that AFIC had started taking money out of the school, starting with $5.2m in "management fees" in 2010, and it had also been charging the school a grossly above-market rent.
When the NSW Department of Education investigated the school's finances, it found it had been illegally operating "for profit" and discontinued its government funding, demanding repayment. In 2016, a federal government investigation found "a phantom loan, mystery payments and undeclared conflicts of interest".
Touch and go
By early 2016, relationships in the boardroom had broken down and Silva was brought in to sort out the mess. The new board cut its ties to AFIC and declared itself independent of the group. It also registered new constitutions under which AFIC lost the right to appoint all or a majority of its board members. It barely had time to get its feet under the table before DET sent a letter saying it was cutting the school's funding. After the board lobbied the department asking for more time, its funding was extended till the end of March. Then the board was forced to seek a judicial review of the decision in the Federal Court.
"Had we had gone under — which was close a couple of times — the only people who would have benefited were the people who caused the problem," Bennett says.
With the parents of almost 2500 students to manage, Silva and the board suggested the formation of a Parents' Advisory Committee (PAC). "One of the most valuable things was getting student representatives to tell us their perspective and what we had to do to support them," Silva says.
Ill health forced Silva to stand down as chair in June 2017, to be replaced by Bennett. Former Reserve Bank board member John Edwards stepped in as deputy chair.
Moving forward
By the beginning of 2017, the board had appointed a new principal, Bruce Rixon. In October, it settled its dispute with the NSW Department of Education and, the following month, the Federal Court set aside the Commonwealth decision to cut funding.
In March 2018, the Federal Court dismissed the school's appeal of the Administrative Appeal Tribunal decision upholding the federal government's funding revocation. MFIS plans a fresh application and will continue to operate during the appeal process. Bennett is confident it will be able to demonstrate compliance.
Two years on, MFIS is flourishing. In 2017, it jumped seven places to come 69th out of almost 600 schools across the state. "I've spent 50 years in education and this situation is one of the most interesting and rewarding I've been involved with," says Bennett.
The school's motto is: "Knowledge is light and work is worship". Thanks to the board of Malek Fahd Islamic School that light now shines a little brighter.
Miriam Silva's lessons learned
Get a rigorous independent review.
Read up on the Australian Education Act 2013 (Cth), which governs funding for government and non-government schools.
Make sure the constitution is right and matches the values of the organisation.
Choose strong board members who have a range of experience and are able to deal with the issues that emerge.
Prioritise open communications. Tell people what you know and what you are doing even if it is not popular. Involve student representatives. Get a good media advisor.
Have a plan. Follow up. You can't leave anything out.
This is of of your complimentary pieces of content
Already a member?
Login to view this content