Prof Jana Matthews MAICD, director of the Australian Centre for Business Growth at UniSA, helps private/SME companies expand.
If a company has been growing, but suddenly stops, the board must get to the heart of why. Have the externalities changed? Even if they have, it's not the whole answer. The GFC hit everyone and yet some companies still figured out how to grow. Other important questions include whether the right strategy is in place, whether the company is focused on the right products, the right customer set and the right part of the market in order to gain the most traction. Finally, are the right people in the right leadership roles?
In South Australia, hit hard by the shutdown of the car industry, you still need to sit down and talk through the same issues. I don't care what state or country you're in, you need to ask those questions. I'd add that if a company's customer base has only been in South Australia, it should obviously consider taking the product or service to other places. If you think you have the best product or service, why wouldn't you want to take it to as much of the market as possible?
Sustainable growth has a variety of definitions. It needs to be low-carbon and resource-efficient, but it should also be understood as the type of growth that occurs year after year. You don't want to go up like a rocket only to come crashing down to the ground. At any one time, a company needs to be thinking about how to achieve the various components of sustainable growth: how to meet the needs of its customers, employees, shareholders and the community — and how to balance those needs.
For example, if I purchase a car for a new salesperson, it will have a negative impact on the environment. Maybe I can get the salesperson to take a tram instead, but it will take them longer to find customers. There's a constant set of trade-offs. However, trying to do the best for the community means helping to create jobs through growth as well as contributing to a clean environment.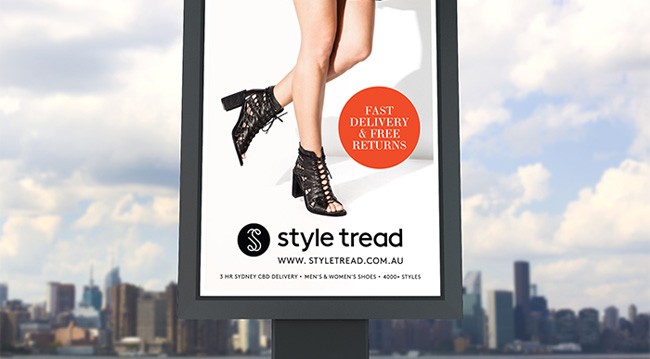 One interesting case study is Styling Services. This Melbourne-based company completed the ANZ Business Growth Program and the Accelerate and Scale Program three years ago.
It's a footwear business owned by the Munro family since 1950 and the biggest player in the $3b Australian footwear market, involved in every part of the supply chain of shoe design and distribution. It has its own label, as well as owning other brands, and it also owns Australia's biggest online shoe outlet, Styletread.
Prior to completing the program, the family was at odds. The three brothers (Jay, Bill and Lee) disagreed about whether or not they should grow and this was impacting the family relationship as well as the business. We had a series of discussions and they opted for growth. We told them what they needed to do to achieve growth and why they needed to properly plan for it. We also explained what they needed to address in their culture and helped put in some systems, including Enterprise Resource Planning (ERP) software so they could monitor their inventory, new point of sale (POS) systems in all stores, and new websites. They also better understood how to delegate and brought in an executive team with non-family members.
Growth has been substantial. In 2014, the company had 200 employees and an annual turnover of $59m; now it has 2000 staff and a turnover of $330m. It also now covers the full spectrum of footwear, from high fashion to comfortable brands like Skechers. To build this kind of momentum takes time. We gave them the knowledge and space to implement the changes.
Not to understand the positive and negative impacts of digital technology is, how can I put this politely, to stuff up your job as a director.
Leading at the speed of growth
Digital transformation is impacting businesses in every way imaginable. Not to understand the positive and negative impacts of digital technology is — how can I put this politely? — to stuff up your job as a director.
While it's crucial to understand how digital technology enables you to go so much faster, it's equally important to understand that if mistakes are made, they can be broadcast much faster.
A bad review on social media can go viral. So can a good review. It happens very fast, which is why I called my book Leading at the Speed of Growth.
This is of of your complimentary pieces of content
Already a member?
Login to view this content