How does a revered historical institution reinvent itself? Director Brendan Nelson AO and a council channelling military and corporate expertise have transformed the Australian War Memorial and reconfigured its relationship with the nation. Paul Robinson writes.
The Australia War Memorial, its Byzantine-style sandstone glory crowned by a verdigris copper dome, sits among the eucalypts on the slopes of Mount Ainslie, gazing down the arrow-straight expanse of Anzac Parade. The Canberra memorial was conceived in 1916 by official WWI historian Charles Bean as a permanent tribute to those who had sacrificed so much in service of their country. However, its doors would not open to the public until Remembrance Day 1941, when another "war to end all wars" was ravaging the globe.
In recent years, under the directorship of Dr Brendan Nelson AO, the AWM has reinvented itself, shrugging off a "museum" mindset primarily concerned with safeguarding precious military artefacts to be more a teller of Australian stories. This change of focus has seen the memorial become an increasingly "must-visit" Canberra attraction.
"Under Brendan Nelson's leadership, and the current council, the focus is really on being open for business; on getting the stories that are relevant to Australians out there," says the memorial's chief financial officer Leanne Patterson, who has been with the organisation for 18 years. "We've made the memorial much more accessible and changed public attitudes. Brendan has challenged tradition about what to do with precious objects — not locking them away, but letting people see them. It's about doing things differently. Why can't you project images onto the trees in the memorial gardens?"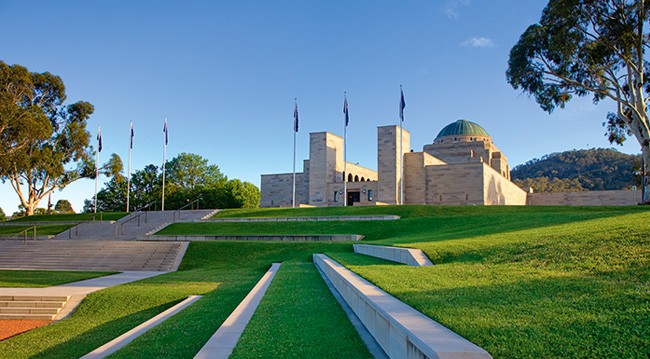 An AWM council member since October 2015, James McMahon DSC DSM had a distinguished military career, which included commanding the Special Air Service. He is now chief operating officer of Australian Capital Equity, the private company of AWM council chair Kerry Stokes.
"Brendan sums it up very well when he says the paradox of the memorial is that it is not actually about 'war', but about love and friendship — love between friends and for friends in their last moments. I'd go even further. The paradox is that the Australian War Memorial is really about peace."
It plays a significant role in shaping our understanding of who we are, our values and the way we relate to one another.
Nelson says it's a labour of love.
"A lot of things have happened since I arrived: new concepts in strategic thinking around our commemorative activities, our role in commemoration, our exhibitions. What we've done over the past five years is make the AWM engaging to the Australian public. It plays a significant role in shaping our understanding of who we are, our values and the way we relate to one another. It's a place of therapeutic value for these men and women coming back to our country where no-one can understand what they've been through. We have to tell their story.
"The memorial also plays an extraordinarily important part in our soft diplomacy. When I came here, there were few VIP visits. Now it's almost a daily occurrence — heads of state, diplomats, military chiefs — sometimes multiple visits in a day. In the early days, they'd come, lay a wreath at the Tomb of the Unknown Soldier, sign the visitors' book and go. Now they stay and take it in."
Nelson was appointed director of the AWM in December 2012. Previously Australian ambassador to NATO and Minister of Defence, he certainly had runs on the board. However, his experience in running a major cultural institution was zero.
"After I returned to Australia, I wanted to do something meaningful and when I found out, quite by accident, there was a job available, I filled out an application," Nelson says. "One person involved with the process asked, 'Why would we choose you over highly credentialed people who have run major cultural institutions?' I said, 'If you're looking for an expert, I'm obviously not the man for the job, but as I understand it, the job is to be a leader of this institution'. One thing I've learned about experts, especially during my time in the medical profession, is that they see the world through a straw."
How it works
Governed by the Australian War Memorial Act 1980, the AWM is run by a council appointed by the government, comprising serving and former ADF personnel, including the current heads of the Army, Navy and Air Force, and non-military members. Each member serves a three-year term. The director is appointed by an independent selection process, overseen by the Public Service Commission.
"Once the director has been appointed, he or she can only be removed by the council," says Nelson. "That's not to say if the government said 'Brendan, you've got to go', that I would tell them to bugger off! The AWM has its own act to ensure it's free of partisan politics and issues of race and religion. The council is responsible for its oversight and management free of government intervention."
The council must also comply with Work Health and Safety (WHS) Act 2011 (Cth) and Public Governance, Performance and Accountability (PGPA) Act 2013 (Cth). Its work is streamed through a number of committees and sub-committees, then reported to council through quarterly meetings.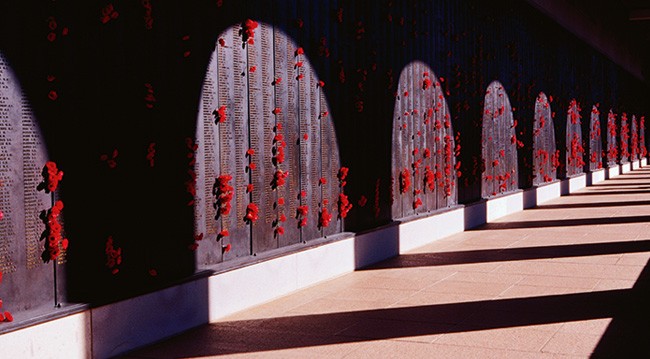 Military matters
Significant military input into governance is crucial according to Nelson. "When I first came here, the AWM didn't really have a strong working relationship with Defence. It is now hand in glove," he says. "On the council, we have a former national president of the RSL, the three serving chiefs of the ADF, an Army reservist, and younger veterans — one a highly decorated medical technician who survived a helicopter crash in Afghanistan, and one who is one of our youngest Victoria Cross recipients."
Nelson maintains that finance, strategy and governance are straightforward compared to dilemmas posed by ethical issues. "How do we deal with PTSD and suicide? How do we deal with contemporary operations? How do we deal with veterans' issues? You need a council populated not only by people who know how to run an organisation, but who have the courage and life experience to make those decisions. It's not just about people with grey hair, it's important to have younger contributions.
That combination cuts across the corporate, NFP, veteran and government sectors, giving the council incredible diversity of ideas.
"Then you've got people with a business background — like Margaret Jackson AC and James McMahon, who's ex-SAS but now at Australian Capital Equity — who bring that discipline from the private sector. I think we've got the balance right."
McMahon says the council's range of skills and experience supports sound decision-making. "That combination cuts across the corporate, not-for-profit, veteran and government sectors, giving the council incredible breadth and diversity of ideas."
The AWM council meets quarterly, and the finance, audit and compliance committee convenes the day before to run through core matters like financial risk and audit security. "We use that forum to make sure everyone is across financial reforms and budget changes," says Patterson. It allows the committee to decide what we need to focus our attention on over the next three months and then report back in a consolidated form, so the council doesn't get bogged down in the detail."
"The meetings usually go for a day, from 9am until around 3.30pm," says Nelson. "Everybody contributes and discussion is rigorous. There is the expectation of quite robust interrogation of information presented in various papers. Some things are straightforward, but others can take quite some time in debate. How a meeting is conducted can influence its progress and the outcome substantially. Kerry Stokes does an exceptional job. He's very hands-on, very considered and thinks strategically. He makes sure anyone who has a view differing from the emerging consensus has a chance to express it. The ADF heads are ex officio, but it's unusual for them not to attend. If they don't, they send their deputies."
McMahon appreciates that the memorial's governance structure facilitates a regular forum for the heads of the various business areas to communicate their ideas and proposals directly to the council. "It helps us understand what is happening on the ground, and for the organisation to work in the knowledge that the council understands and endorses its approach," he says.
He also rates Stokes' chairmanship. "He's obviously a very successful businessman, but it's more than that. He is driven by a genuine passion for the people that serve our country and has worked tirelessly with veterans, and their legacy."
Nelson says it's been a conscious move to pull more private sector thinking into the organisation to maintain that optimum mix, and that the council is good with that. "We're all on the same page. We don't want an AWM run by accountants, doctors, lawyers and businesspeople. That said, we need a significant minority of people on the council — not necessarily of the military, but who have respect for it — who bring expertise and experience in decision-making born out of the corporate sector. One of the things I've found in whatever role I've had, is that once I have the right people in place, once I'm confident in the balance sheet, in the financial management plan, the CFO, then I can concentrate on running the organisation. And that's where we're at now."
Corporate support
The pursuit of corporate dollars to enable the AWM to expand its offering — especially with regard to exhibition space, ceremonies and touring exhibitions — has been an ongoing challenge, but one that Nelson has taken to. "We've got an impeccable brand, we're a unifying institution and we're keen to talk about partnerships and co-branding. When I started, I went to see CEOs who would say, 'Oh, the War Memorial, are we allowed to do that?' I told Mike Smith when he was [CEO] at ANZ, 'Mate, you're only two letters short of Anzac.' But we've gone with one of their competitors now."
For Patterson, corporate partnerships are helpful. "Over recent years there has been an increased focus on engaging with companies and organisations more deliberately — and individuals, as well. There is no cap as to what we can raise from the corporate sector, but we need to be careful about the strings attached, given the nature of the collection. We don't want it to be overly commercialised, for example, co-branding a ceremony. Getting that balance right is important, but in general companies are quite happy with the arrangement."
Growth factor
Expansion is the focus at AWM right now, with the government kicking in $17m to finance a business plan to double its exhibition space. Patterson reckons it can't come a moment too soon.
"The last space we opened up was actually an exit corridor at the back of the memorial. It's now a space for our Middle East display. We've moved as many admin staff from the building as we can; we've definitely run out of space. We can't destroy that beautiful heritage vista, so the only way to go is down! But trying to maintain that special visitor experience in a construction site will be a journey."
The multimillion-dollar project will allow the AWM to put many more of its treasures on display — currently only about four per cent of the collection is open to public gaze. However, Nelson's long-term plans go way beyond mere exhibition space.
"I want to introduce an area of quiet reflection for veterans and a veterans' advisory and referral service staffed by non-military organisations. The AWM is not one single thing. We've increased the profile, launched new initiatives like our social media team — we stream the Last Post Ceremony live on YouTube TV and Facebook every evening and we're averaging about 4000 viewers a night. Last year, we had 1.1 million visitors to the site or to our travelling exhibitions. And political support is bipartisan — we've even had MPs and senators here early in the morning cleaning the Tomb of the Unknown Soldier!"
AWM Council
Responsible for the conduct and control of the affairs of the memorial.
Kerry Stokes AC
Chair AWM council; also chair Seven Group Holdings, Seven West Media.
Dr Brendan Nelson AO
Director AWM; formerly Australian ambassador to Belgium, Luxembourg, the European Union and NATO; Minister of Defence; leader of Liberal Opposition; president Australian Medical Association.
Vice Admiral Tim Barrett AO CSC
Commander RAN.
Wing Commander Sharon Brown (Ret'd)
Formerly nursing officer RAAF; service ambassador Soldier On.
Lieutenant-General Angus Campbell AO DSC
Chief of Army.
Les Carlyon AC
Author; formerly editor The Age; editor-in-chief Herald and Weekly Times group.
Brigadier Alison Creogh CSC
Non-executive director Road House–Repat Foundation, Hospital Research Foundation.
Air Marshal Leo Davies AO CSC
Chief of Air Force.
Rear Admiral Ken Doolan AO (Ret'd)
Ex-chair AWM council; formerly president National RSL.
Margaret Jackson AC FAICD
Also chair Ansett Aviation Training, Princes Charities Australia; director Melbourne Symphony Orchestra.
Corporal Daniel Keighran VC
Also active reservist, ambassador Mates4Mates.
James McMahon DSC DSM
COO Australian Capital Equity, formerly commissioner WA Corrective Services Department, former commanding officer Special Air Service Regiment (SAS).
Major General Greg Melick AO RFD
Senior counsel, active reservist.
Josephine Stone AM
Director private family company.
This is of of your complimentary pieces of content
Already a member?
Login to view this content