Darrell Wade, co-founder of Intrepid Travel, recounts his journey in becoming the world's largest certified travel B Corporation.
Like a lot of entrepreneurs, Darrell Wade kicked around his fair share of business ideas before he started Intrepid Travel. However, unlike many, he had a voice of wisdom by his side — his girlfriend, now wife, Anna. When, in the mid-1980s, he pondered the rising fortunes of yabby farming, she told him it would be a shocking idea for someone so impractical and lacking in farming experience. Importing ultralight aircraft from the US garnered a similar response. "No bloody way, you'll kill yourself," she said.
After a trip through Africa in a reconfigured tip truck, Wade and university mate Geoff "Manch" Manchester dreamed up an idea for an adventure travel company. He put it to Anna, who thought it had legs. Her instinct was spot-on.
Thirty years later, Intrepid has grown from its first year hosting 46 travellers on small group trips through Thailand to become the world's largest adventure travel company — more than 431,000 customers travelled with them in 2018.
The Intrepid Group (Intrepid), now runs more than 2500 itineraries in 120 destinations, and generates $402 million in gross group revenue. The company is also single-minded about being a company with clear responsibilities to customers, staff and the communities it travels to. For example, in 2002, the company set up The Intrepid Foundation, which matches traveller donations dollar-for-dollar up to an annual $600,000, and over the journey has provided more than $7.5m to their communities. Intrepid has also been carbon neutral since 2010, was an early adopter of integrated reporting and last year became the world's largest certified travel B Corporation, or B Corp.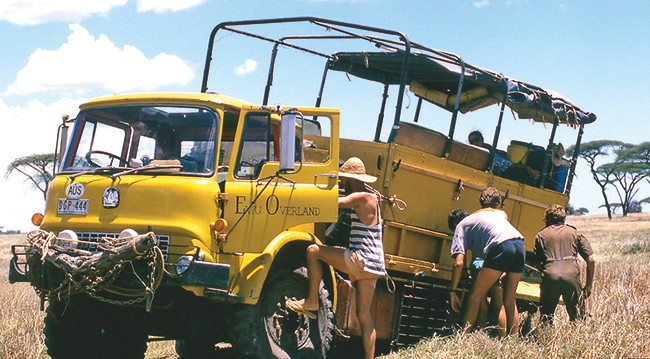 Follow your instincts
Wade, whose entrepreneurial instincts have roots in his parents' penchant for business (his father was co-founder of the retail stores that would later become Target), developed his instincts for travel early, visiting overseas countries from the age of six, where his father was working most years through the late 1960s and '70s. More than 50 years on, he vividly recalls the chaos and pulsing humanity of Jakarta. "I was struck with how incredibly exotic, remote and unusual it was — so different to suburban Geelong where I grew up," he says. "When Manch and I set up, we just wanted to show that variety and those cultural insights — a really immersive experience. But we wanted to offer a far more organised trip so people didn't waste time looking up transport and accommodation options."
The first years were all about staying afloat. They got some traction, thanks in particular to like-minded travel agents, as well as word-of-mouth. Without knowing it, they also adopted some thoroughly modern strategies. "After every trip in those early days, we'd tweak it and change the accommodation, the transport, activities, whatever," says Wade. "It's what the startup community these days calls a 'minimum viable product'. But launching with a product that was a bit rough at the edges allowed us to learn and improve quickly."
After a tour leader in Borneo relayed stories of how the villages Intrepid was visiting were benefiting from the extra income they were gaining, and the subsequent improvements to local infrastructure, Wade and Manch realised the positive impact they could have as a company.
"We started helping with local projects, from building schools to buying sporting equipment," says Wade. "Then we started the foundation to operate that in a more organised fashion. It allows us to put back into local communities and, to a certain extent, preserve what is special about that interaction between us as travellers and the local community we're visiting. It also ensures we have a good sense of where over-tourism is occurring and to help avoid it."
Being close to customers is a positive and it goes to your whole governance overlay.
Culture and governance
Wade was CEO of Intrepid for 20 years and has been chair since March 2017. He believes that being a company with purpose is also about far more than just the feel-good factor. "I'd argue that the culture of a company is the single biggest determinant of the success of that company," he says. "In the next five years, we want to break through the $1b mark. We want to grow and expand, but we'd also like to be seen in much the same way as role models such as clothing company Patagonia."
The process of putting together the integrated report is substantial. It marries traditional reporting on financial performance and corporate governance with other factors deemed important to the business, including for Intrepid, the "external environment, responsible business practices, customer satisfaction, employee engagement, employee wellbeing and their relationship with the communities in which we operate".
Applying to become a B Corp was equally rigorous. "We checked ourselves against 200 different metrics," says Wade. "Some areas we sailed through, in others we really had to lift our game. Even though it took three and a half years, it now means we can share that information with our staff to reinforce the culture and performance metrics of the company."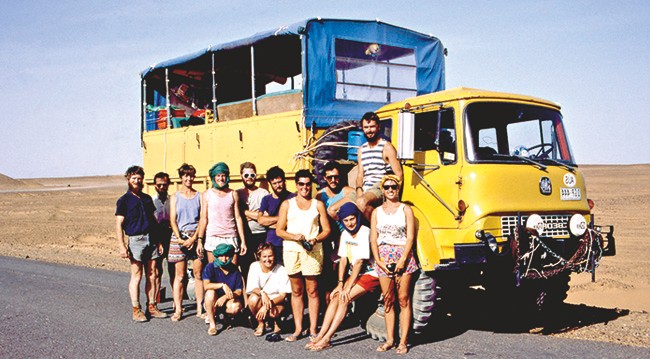 While it might be known as a fun-loving adventure company, process and governance is the beating heart of Intrepid. "It's all about data management, slicing and dicing customer feedback, monitoring group leaders in every place we go, on every transport form or combination," says Wade, "Being close to customers is a positive and it goes to your whole governance overlay."
And not just external governance. "Yes, we're required to do governance as company directors, but really it's risk management — from privacy issues through to natural disasters, insurance claims and recruitment. They all influence how you run your business, how you train your staff and how you'll plan for looming contingencies," he says. "We can also share all the reporting with our customers and industry partners, but it's been incredibly useful in terms of setting ourselves up for a future without the two founders. In 10 years' time, I hope the company is strong, vibrant and has a great sense of purpose in broader society. Not that I'm going anywhere anytime soon, but I do see myself eventually having more time to travel."
The thrill of the unknown remains a major driver of Wade's desire to travel. "In the mid-1980s, I had six weeks in the Congo — or Zaire as it was then called," he recalls, "It was an utterly wild and dangerous time. I was scared half the time, but it was the most extraordinary travel experience and changed the way I thought about the world. It's one of the reasons I still love travelling to places like that. You meet people who are so different to home, who think differently and, good or bad, those experiences are a revelation. That's what keeps me going."
This is of of your complimentary pieces of content
Already a member?
Login to view this content