In recent years, arts boards have professionalised, recruiting lawyers, bankers and philanthropists with the skills major companies need. But it's important they continue to recruit artists, says artist and director Robyn Archer AO.
Art and commerce can often be quarrelsome bedfellows. There is a necessary tension between art for art's sake and the need to turn a profit but, despite this, some artists have managed to become true boardroom performers.
Robyn Archer AO, long-time performer, director and chair of The Arts Centre Gold Coast, is one of the most prominent artists to have combined a creative career with the responsibilities of running a large cultural facility.
Often cited as a "national treasure" for her advocacy for the arts, Archer is a working singer and writer who also has 20 years' experience as an artistic director and board member. However, the two sides of her career do not come together easily, the demands of each not easily allowing the time and energy for the other, she says.
"It is one of the most challenging things that I have done. When I am doing a show… I have to lock myself away in a room and practise," says Archer, who performed a series of solo cabarets at Sydney's Griffin Theatre earlier this year.
"If I have to be there at 7 o'clock or 8 o'clock that night in perfect form, then I have no choice but to isolate myself and not cloud my mind with other things. On the day, I save myself up and deliver a day's or a week's energy into one two-hour performance."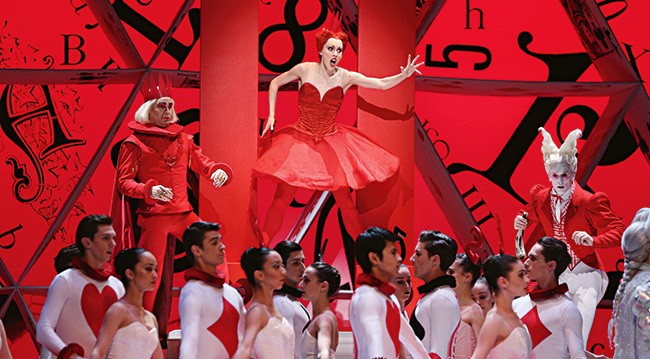 Artistic directors
Recently, arts boards have been "professionalised", recruiting people (lawyers, bankers and philanthropists) with the skills you'd expect to find at the top of a large corporation. The transition has led to input from the artists themselves sometimes being missing. "Some artistic directors of companies were finding that there were no arts people on their boards," says Archer.
"Suddenly, these boards were being conducted in a very professional and businesslike way, but a number of artistic directors were struggling to get a sympathetic ear. Everything was about the business and not about the quality of the content."
In 2014, Ralph Myers, the outgoing artistic director of Sydney's Belvoir St Theatre, observed:
"A cursory look at the boards of the 28 major performing-arts companies in Australia reveals a shocking lack of diversity. Wealthy white men overwhelmingly dominate, followed at some distance by wealthy white women. There are few actual artists on these boards."
Theatre director Don Mackay, a former executive director of the Victorian Arts Council, concedes it's not easy to recruit artists to boards, as they can be reluctant to commit. "As a member of one such board considering new appointments, we recently invited several arts practitioners — to no effect. Too often they refused because they thought it might conflict with their work," he wrote in an article for the ArtsHub portal earlier this year.
"A celebrated actor I worked with, who could have made a great contribution, refused because they were quite understandably waiting for a call from Hollywood."
Arts organisations that have been able to secure artistic representation on their boards include: the Sydney Opera House (actor Deborah Mailman as a trustee), Sydney Theatre Company (artistic director Kip Williams), The Australian Ballet (dancer Olivia Bell), the National Gallery of Victoria (visual artist Susan Cohn and painter Su Baker as trustees), the Bell Shakespeare company (theatre director Peter Evans), the Sydney Symphony Orchestra (cellist Catherine Hewgill, violinist Jennifer Hoy and librarian, musician and sculptor John Vallance) and the Art Gallery of NSW (painters Khadim Ali and Ben Quilty).
Arts vs entertainment
Having artists on the board can provide some clarity about whether the organisation is in the arts or the entertainment industry — which have distinctly different aims — says Archer.
"If you are only ever giving the audience what it knows and loves, then I believe you are in the entertainment business," she says.
"Arts digs a bit deeper, it provokes, it makes people curious. Of course, all those things can and should be entertaining, even if they are about serious subjects, but they're not about pleasing an existing audience or satisfying an existing taste.
They are about provoking curiosity in something new.
"If an arts board only has people who want to control the business and keep to the bottom line, there is a high likelihood that you won't take risks."
While larger arts organisations can attract board members with a better understanding of governance and wider networks for fundraising, some smaller companies could do with help, says CEO of Creative Partnerships Australia, Fiona Menzies, whose organisation encourages private sector support for the arts.
"Boards should be fit for purpose and there are many arts boards [mostly small to medium-sized organisations] that do not understand their role. Nor do the staff of these organisations properly understand the role of their board, so we need to work on both," says Menzies.
Artists when they become board directors, while they will push boards to take artistic risks, may initially lack the governance skills required to fulfil their duties and responsibilities.
Recognising this, the Australia Council has an Arts Governance Program to help arts organisations get the best out of their boards. More generally, the Australian Institute of Company Directors' education programs can help inexperienced directors from all sectors prepare for and perform in board roles.
This is of of your complimentary pieces of content
Already a member?
Login to view this content