Many companies rely on net promoter scores to judge customer feedback, value and potential business growth. But is there a better way to judge this?
You've just finished a call to your bank, telco or insurer and the operator urges you to stay on the line. Then an automated voice asks: "On a scale from one to 10, how likely are you to recommend this company to a friend or colleague?"
You've just encountered the net promoter score (NPS). Sixteen years after its conception by Bain & Company consultant Fred Reichheld, it's the ubiquitous customer metric measure for boards and management teams worldwide. And, like every metric, it's flawed.
Building the score
Reichheld, dissatisfied with the lack of progress in building customer loyalty, poured his experience and research results into constructing the ultimate question. "How likely are you to recommend?" ranked first or second at predicting growth in 11 out of 14 industries, he reported. Consumer answers fed into a simple formula to derive a single number — the net promoter score.
Unveiling it in the Harvard Business Review in 2003, Reichheld made spectacular claims. An extra 12 points of NPS on average doubled a company's growth, he wrote. And in predicting growth, no extra metric gave companies more than NPS alone. "This is the one number you need to grow. It's that simple and that profound," he concluded proudly.
Flocking to NPS
Backers and critics agree NPS is now the second most commonly tracked corporate metric outside the financial accounts. Only customer satisfaction is used more, and NPS appears to be gaining. Says Robert Overend, customer experience leader at Deloitte Australia: "A majority of customers are going down or have gone down the NPS path."
Corporate leaders are not just using it, but relying on it. In May, The Wall Street Journal analysed 2018 earnings conference calls by 50 S&P 500 companies and reported that the phrase "net promoter score" or "NPS" was mentioned more than 150 times.
Australian adherents are everywhere: Qantas, MYOB, IAG, ING Direct, appliance retailer Winning Group, Icare and many more. Banking giants CBA and NAB were both on board by 2017; then-NAB chair Ken Henry told the Hayne Royal Commission in 2018 that "we track net promoter scores for every element of the business".
Most notable of all Australia's NPS true believers must be Macquarie Telecom, which advertises its customer experience as "Australia's best" based on an NPS of +73.
Attack of the evidence
Tim Keiningham, a professor of marketing and management at New York's St John's University, is not such a believer. As NPS began its rise, Keiningham and several colleagues set out to test Reichheld's 2003 claims. The resulting study, published in 2007 and 2008, was damning. Far from being "the one number you need to know", the researchers wrote NPS predicted neither customer loyalty nor growth with any accuracy; no metric did. Despite Reichheld's claims, his own data showed that in two out of three cases the more complex American Customer Satisfaction Index (ACSI) was more closely correlated with growth than was NPS.
Keiningham also argues that because NPS subtracts one number ("detractors") from another ("promoters"), it's inherently volatile. And while NPS claims to increase share of wallet, he says, the truth is that when market share goes up, customer satisfaction invariably goes down.
Keiningham remains bemused at how NPS keeps attracting new corporate leaders more than a decade after his team's critique was published. He compares NPS to a medicine that promises to cure your every woe. "There's a limit to what the medication does and they've promised it is doing things that it's clinically proven not to do. I don't hate NPS. I hate the claims attributed to it," he says.
We track net promoter scores for every element of the business.
What boards should look for
Keiningham argues no single metric will show leadership everything it needs to know about customers, and directors need to probe the meaning of each metric.
"If you're a board director trying to do your fiduciary responsibility, you need to be wise as to how these things actually work — and that requires a more nuanced approach." Melbourne Business School marketing professor Ujwal Kayande agrees. Top-line reports, he says, should focus not on such "happy scores", but on explaining what will drive the business forward and how that's being done.
Byron Sharp, who heads the University of SA Ehrenberg-Bass Institute for Marketing Science, is even tougher. As a key metric in board reports, he says, NPS is "pointless at best, and at worst, misleading". His advice to directors who do see an NPS: "Don't worry too much about changes survey to survey. Look more to see if you are roughly on par with your competitors. If not, then much more research is needed to find out why."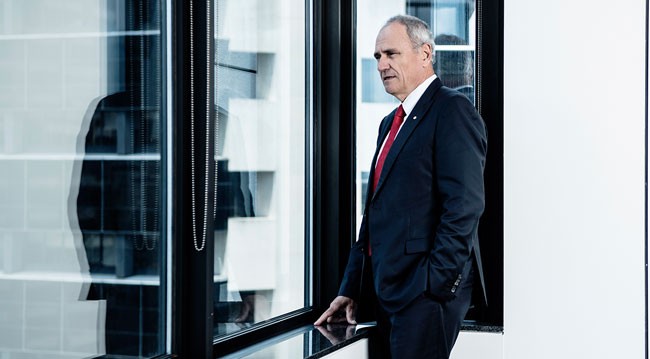 The motivational effect
On the other side of the NPS fence sits Rob Markey. He founded Bain's global customer strategy and marketing practice, has worked with Reichheld for almost 30 years, and was his co-author on The Ultimate Question 2.0. Bain speaks of the net promoter "system" and stresses its recommendations for collecting customer feedback, for "closing the loop" with staff and customers, and finding ways to improve the overall customer experience.
Markey is not interested in debating Keiningham point-for-point on research. NPS correlates "well enough" with the determinants of customer lifetime value, he says. More importantly, it motivates. Markey says he only realised this motivational value during a board presentation on analysis of a customer satisfaction metric. Asked how an index was built from question responses, the company's head of research became flustered.
"In frustration, she said, 'This is just like net promoter'. Everybody around the table nodded… and we could move on, Markey recalls. "My epiphany happened right there. This leadership team... had been working with this particular model for years; this wasn't new. And the brand new net promoter score was easier and more intuitive to this team. So what I like most about net promoter is that in being radically simple… a concept everybody can understand — it motivates and inspires people to take action rather than waste time on niggly analytics."
Respondents answer the question: "How likely are you to recommend [organisation name] to a friend or colleague?" — using a 0-to-10 scale.
Common ground
Both NPS promoters and detractors agree on several conclusions:
Management should put customer feedback in front of staff quickly. "Too many of today's satisfaction survey processes yield complex information that's months out of date by the time it reaches frontline managers," Reichheld wrote in 2003.
Invest in quick follow-up — on positive as well as negative feedback — it can help you learn more about what delights customers and engage them with the organisation. Markey says the CEO of Canada's Scotiabank makes regular follow-up calls to customers, in part to communicate the importance of earning customer trust.
Watch out for "gaming" once staff realise a measurement system is being used. For instance, a store manager may find out how certain customers are being selected for NPS questions, and ensure staff cater to their every whim. This is a problem with many measurement systems, and Reichheld warned of it from the start, although it can be combated.
Don't tie NPS scores to incentives for front-line staff. "Using compensation or incentives at the frontline for feedback from those teams' own customers is a very dangerous thing," says Markey. Customer service research shows that "extrinsic rewards tend to decrease motivation".
Boards should avoid using NPS to help determine management pay, certainly, at least, without a competitive NPS benchmark from an outside firm using a rigorous methodology. Kayande warns management may end up devoting time and effort to moving an NPS score when "sometimes the business needs to do work that's far beyond NPS".
What boards should look for
On one point at least, NPS fans and critics can agree. Getting inside the heads of your customers is hard. Rob Markey stresses this aspect of Bain's work; more than driving up a score, a company must rally its people to the customer cause.
Keiningham agrees complex statistics discomfit most people, including leadership. "If you're going to tell people to do something, you need them to be able to believe it — and it's really hard to believe in something you don't understand. So I applaud them for that." The underpinnings of NPS still irk Keiningham. "There are all kinds of simple metrics that get you where you want to be. If it's simple, but doesn't get you to the answer you want... that's a real trouble."
As more directors understand business analytics, he suggests board-level scrutiny of NPS will only increase.
How one bank board used NPS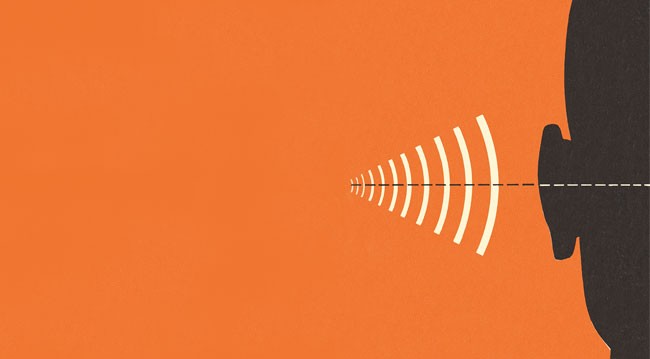 Bain & Company's Rob Markey gives an example of a large bank board using NPS to drive effective management action. The bank's NPS was significantly lower than peers that the leadership team aspired to compete with.
Questioning teased out reasons for the NPS differences. How much did management attribute to recent regulatory actions against the company? How much was due to its products and how they were priced? How much to specific episodes of customer experience such as a new account opening?
Markey says the bank's customer experience team showed the board that the difference between the bank and its competitors was concentrated in certain parts of the country. They demonstrated their bank fees and charges had significantly lower scores than rivals, that customers called more often to complain about penalty fees, and such incidents pushed scores down compared to competitors.
The result: The leadership team could focus on how to address the NPS shortfall.
"The board understood what they were looking at," recalls Markey. "They asked intelligent questions. They ensured that they were prioritising specific actions."
This is of of your complimentary pieces of content
Already a member?
Login to view this content