New materials are creating opportunities for new products. Serial innovator Chris Gilbey OAM shares his insights on the emerging field of graphene development.
Chris Gilbey has always worked at the frontier of business. Emigrating from London in the 1970s, he began his career in the music industry, working with the likes of AC/DC and The Saints. As the internet developed, he wrote a book predicting the rise of music downloads and peer-to-peer networks, and later, as vice-president of BMG, established Australia's first online music retail channel.
"The ones who lead from the front are the ones who get the arrows and I've got plenty of scars," says Gilbey. "A lot of people in the music industry loathed things I said because they thought I was promoting piracy and working against the interests of the industry. But I was promoting what the world was looking like. It wasn't about piracy, it was about the ability for people to do things."
As the new century dawned, Gilbey moved away from music, becoming CEO of Lake Technology (subsequently sold to Dolby Laboratories) and serving five years as entrepreneur-in-residence at the ARC Centre of Excellence for Electromaterials Science at NSW's University of Wollongong. These days, he is deep into the carbon economy — specifically, graphene.
The 2004 discovery of graphene opened up new possibilities. At this stage, it has little commercial use (a 2016 Deloitte report indicates it will be a decade before commercial applications are seen), but universities have graphene research underway. Graphene's unique characteristics give it the ability to transform materials. It's the strongest material known to date (harder than diamond), both electrically and thermally conductive, and impervious to gases. Gilbey believes the world is waiting for the first companies to emerge — like the Microsoft or Cisco of the internet era — that will enable graphene to be explored to its full potential. Consequently, he founded Imagine Intelligent Materials and established Australia's first commercial graphene manufacturing facility in Geelong, Victoria, to create smart geomaterials for the construction sector.
Infrastructure opportunities
The world Imagine IM inhabits is so small that Gilbey can rattle off the main players. Many startups are trying to work with graphene — from infra-red contact lenses and water filters to tyre technology and smart brake pads for cars. With geotextiles now under every highway, tailings dam and building, Imagine IM is targeting the construction industry. The company plans to transform all those fabric layers into smart sensors, providing precise data on the locations of leaks and other feedback.
Early adopter risks
Gilbey's long experience as a serial innovator has taught him much about startups. "Early stage companies are inherently risky. If they were safe, they'd be no-brainers. The question is whether the reward is large enough to warrant the risk," he says.
For Gilbey, it was a question of balancing two quite diametrically different propositions. "We're building a revolutionary business where the research and development path is lengthy and tortuous, but we also have to raise money — and that requires us to prove we are execution-focused."
In real terms, this meant putting the hard word on co-founder and head of R&D Phil Aitchison early in the development process. "I asked him how long it would take to develop the product if we went down our current path. He said, 'One or two years'. Then I asked, 'How long if we restart and go down the less elegant path (coating rather than compounding)?' He said, 'Probably six months'."
Without giving investors tangible evidence that IM had a solution, Gilbey knew he wasn't going to be able to raise more capital. "Phil agreed we needed to go down the coatings path, I raised more money and we got a product complete and into the market."
Innovation is all
Gilbey believes the time is right to shape tomorrow. "Australia should rebrand itself as the innovation country," he says. "You need a grand uniting vision. Australia has had a successful history riding on the back of mining and [previously] the sheep's back, but we can't keep moving into the future when the only driver for our economy is the building industry."
Any company has to have great products and great people, but it really needs to have a great board.
He believes Australia needs leadership from the top and suffers from being a network of states and territories rather than operating as a cohesive unit. In short, our multi-level Commonwealth and government inhibits strategic vision. "What we need is a unifying vision across all of the states — and that should be 'the innovation state'," he says. "What made Britain great? The innovation that started > the Industrial Revolution. When the children and grandchildren of the people who built the cotton mills in the Midlands and Northern England said, 'We're making lots of money. we don't need to work anymore, we're moving to the south of France,' that was when it started to crumble. They went on taking money out of the system without creating the next wave of innovation. Innovation drives jobs, drives the economy and enables things to happen."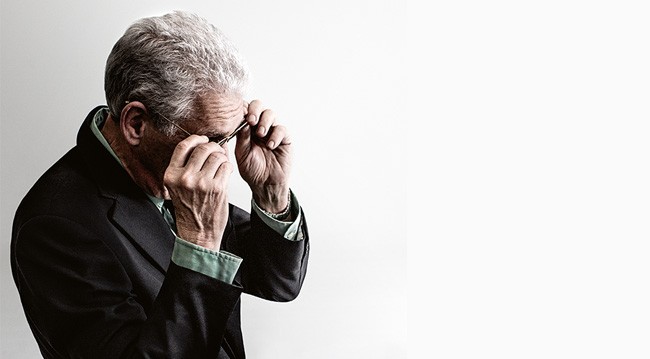 Gilbey's desire to create a national landscape that will help new businesses thrive sits alongside his view that Australian boards may struggle as new technology businesses go in search of director-level guidance. The Imagine IM board includes leading minerals and metals analyst Warwick Grigor, finance professional Simon Bird FAICD and commercial law specialist Jamie Green.
"Any company has to have great products and great people, but it really needs a great board. When you've got a business trying to commercialise at the cutting edge is where it gets challenging trying to find the right expertise to include on a board.
"A vast amount of experience is available in more traditional businesses, particularly if the aim is to fold the business into a larger one through a buyout or merger. In the advanced manufacturing or technology space, you need directors who bring skills, networks and experience in positioning businesses to be global."
This is of of your complimentary pieces of content
Already a member?
Login to view this content