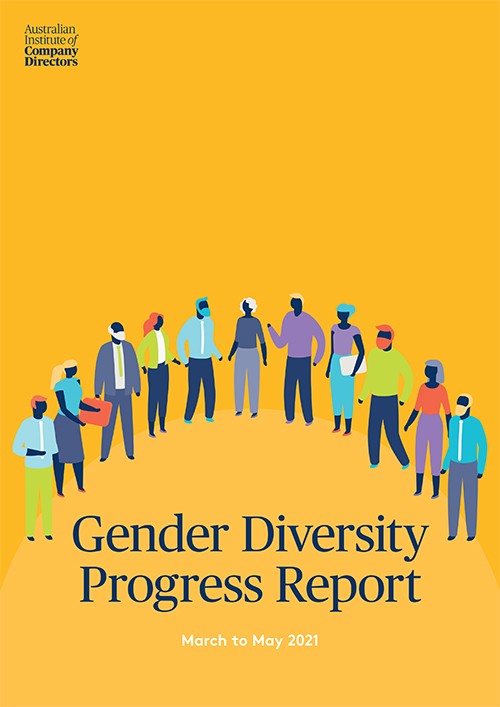 Our latest quarterly Gender Diversity Report reveals important signs of progress on the ASX 200, including the appointment rate of women to board roles.
Board appointments across the ASX in 2021 have been largely gender-balanced, with women comprising 48% of ASX 200 appointments, 46.7% in the ASX 300 and 46.5% across the All Ords.
The AICD also notes that the proportion of female directors in the ASX 200 continues to climb, reaching 33.6 per cent at the end of May.
With women currently occupying only 21 of the ASX 200 chair positions (10 per cent), the AICD urges boards to ensure diversity is a major consideration in all leadership decisions.
AICD General Manager of Advocacy, Louise Petschler, said, "It's pleasing to see that the ongoing disruption of COVID-19 hasn't impacted the commitment of chairs, directors and stakeholders to increase gender diversity on boards at our largest listed entities."
Women currently occupy only 21 of the ASX 200 chair positions (10 per cent). AICD notes that this figure has nearly doubled in the last five years, from when there were just 11 women chairs in May 2017.
Ms Petschler said, "It is clear there is more work to be done in this area and the AICD, with the 30% Club Australia, is continuing its mission to ensure that accomplished women are visible and connected to executive search consultants."
The AICD and the 30% Club Australia encourage all organisations to embrace a board diversity model of '40:40:20', where boards have at least 40 per cent women directors and 40 per cent men directors, as good practice.
At end May 2021, there were 21 companies in the ASX 200 with only one woman on the board, and one all-male board:
Silver Lake Resources Limited
The AICD maintains that diversity of representation on boards leads to stronger, better decision-making and we look forward to continuing to work with the director community on this important issue.
This is of of your complimentary pieces of content
Already a member?
Login to view this content