The Investing in Greatness program helps young multicultural professionals achieve their potential with astute mentoring — and support and direction from the AICD.
Rim Mebrahtu was on the verge of dropping out halfway through her double degree in law and business. A first-generation refugee from Eritrea, Mebrahtu came to Australia when she was two years old with her parents and six older siblings. She struggled through high school — "I wasn't the best student" — so surprised herself with a successful application to Griffith University for the five and a half-year program. However, the pressures of juggling work and study, along with a serious case of "imposter syndrome", led Mebrahtu to question her chosen path. "I was at a point where I wanted to walk away," she says.
However, Mebrahtu had recently joined a fledgling program established by a group of her peers, through which she'd connected with a mentor, Sonya Beyers FAICD of Governance By Design. The support she gleaned as a result kept her on course and buoyed her through the rough patches. "Having someone like Sonya, and literally all the advisers, saying, 'We see something in every single one of you individuals,' was amazing," says Mebrahtu, who graduated and is now employed as a paralegal with Solomons Legal. "Few people understand how having that support, and having someone believe in you, makes a huge difference."
Small beginnings
Mebrahtu is just one of 10 graduates of a pilot program that had its unlikely origins in a chance meeting between a retired director and a university student. In 2016, Dr Jim Rawson OAM began mentoring QUT law student Duku Forè GAICD, who was born in a refugee camp in Uganda and came to Australia with his family when he was 10 years old. Forè and two of his friends, Jean "Mike" Jabo and Hani Hamid, had earlier launched a project to help better themselves and their communities, but the complexity of the undertaking meant it ran out of steam. At that point, the group members realised their enthusiasm was necessary, but insufficient to sustain an endeavour over the longer term — they needed skills and knowledge. "The only thing we had going for us was our passion to help the community," says Forè.
Rawson, meanwhile, had connected with Dr Matthew Turnour FAICD, chair of Neumann & Turnour Lawyers, who had decades of experience as a lawyer, non-executive director and AICD facilitator. Rawson enlisted his help, and he and Turnour met with Forè, Jabo and Hamid. Impressed by their intelligence and energy, their common goal of helping vulnerable communities, and passion for learning and making a difference, Turnour agreed to provide pro bono corporate governance training at AICD's Brisbane office.
"There was great material and training there and AICD also provided support and access to processes," says Turnour. "It had the resources these young people needed to build an organisation that was not just sustainable, but exceptional."
Other people, including Helen Johannsen, a former solicitor and NFP director, became involved. Johannsen, employed by AICD at the time, was drawn in by her own curiosity. "I wanted to find out what this group of multicultural students wanted our boardroom for," she says. "The minute I met [them] I knew there was an opportunity to do something special".
Content was very much a "choose your own adventure". "We didn't have any formal structure as to what we were going to do," she says. "After discussion and brainstorming, we figured out together that the students were most interested in learning business etiquette, governance, corporate structure, risk and strategy, finance, and identifying and managing conflicts of interest."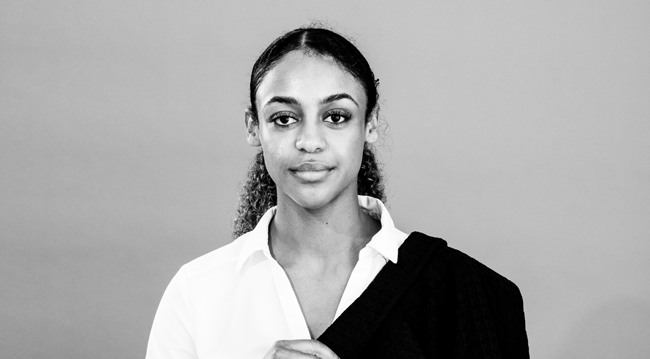 Rim Mebrahtu, Solomons Legal
The right support
In 2018, the number of participants swelled to 10, many of them first-generation refugees like Forè and Mebrahtu. "Our parents didn't have networks or connections, and we knew what we wanted, but didn't know how to get there," says Mebrahtu. The number of advisers also grew, to six. Monthly meetings morphed into a more formalised mentoring, professional development and corporate governance program, centred on building talent, skills and capacity in Queensland's African refugee community.
Turnour described it as "the most extraordinary collection of individuals" he has served. "They all had the ability to see a dim light in the distance and chart a course towards it," he says. "Most importantly, they didn't just want to succeed as individuals, it was about their journey as part of a community and their desire to take as many people in the community with them as they could."
AICD's support and direction has been critical to the development of the program, says Turnour. "People at all levels of the organisation just clicked with what we were endeavouring to do," he says. "They made people and resources available, they helped organise the infrastructure, said, 'how can we help?' and then did."
The AICD provided governance training materials drawn from its Foundations of Directorship program. Its Director Nexus program served as inspiration for small group discussions centred around the "real life" professional or personal problems faced by group participants.
Cultural differences and awareness were regular themes during such discussions. "One of the group members asked about the etiquette and importance of attending Friday night drinks after work," says Johannsen. "He felt uncomfortable because he didn't drink, but I pointed out that he didn't need to. I said, 'if you get invited to Friday night drinks, you really should go, because it's a way to get to know your colleagues in a relaxed atmosphere. A lot of business networking revolves around alcohol, but don't feel you have to drink to participate.'"
In the program's early stages, as participants and advisers figured out their development needs, typical activities included engaging with professional speakers, many of them from the African community; participating in mock interviews and resume reviews; delivering short presentations; and attending networking and other social events. Group members became more confident as the program progressed. They organised their own speakers and coordinated their own networking events.
"We wanted to empower the group and regularly reminded them to ask for guidance and advice," says Johannsen. "We took the approach that 'We're not going to do this for you. We'll help you, but don't expect us to be running this show, it's your show.'"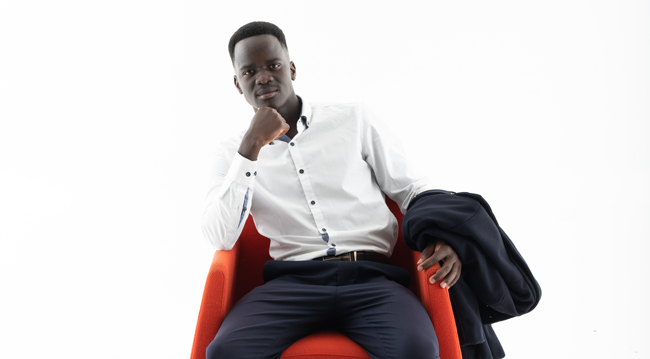 Duku Forè GAICD
Getting to grips with governance
Nam Doan is a first-generation immigrant of Vietnamese parents who describes himself as "the quiet one in the group". He says he learned a great deal about board governance through opportunities to chair and take minutes at meetings — duties that were on a rotating basis before Doan was assigned the secretary role permanently. He says the group has been a source of invaluable lessons on how an organisation's purpose, mission statement and values play a key part in forming its identity. It has also provided opportunities to learn, be mentored and gain vital skills development. Doan recently graduated from QUT with a dual degree in law and business, majoring in economics, and plans to commence a graduate role with management consultancy Nous Group this month.
The first cohort has now fine-tuned the 18-month Investing in Greatness professional development program, due to commence this month, to nurture future young aspiring multicultural professionals. Applications are in and the formal selection process is underway. Forè says the program will give participants a "growth spurt... where they can skip a few of the mistakes that they would learn by themselves". The stated purpose of the program is to enrich and inspire the future leaders of multicultural communities. "To be able to harness the collective energy of the group was a privilege," says Johannsen.
Turnour sees it as significant that "the origins of the program were in failure" because he and Rawson were either kicked out of school or had difficulties conforming to its demands.
"You talk to a lot people who have been very successful and you'll find they didn't fit the school system," says Turnour, who sees it as a privilege to help shape and mould "raw talent" to grow the next generation of business and community leaders. He hopes the program will be replicated beyond Queensland and expects that Investing in Greatness graduates "will make an extraordinary contribution — not just in this nation, but all across the world."
Mebrahtu intends to remain connected to the program as a mentor, adviser or facilitator. "I particularly want to work with those who are in university or high school, and are at risk," she says. "My message to them would be: don't let anyone limit you, your values or your potential."
As to the program's longer-term impact on individuals and their communities, she doesn't want to impose any predetermined limits. "I know we've all grown so much individually — for myself, it's made a huge difference," she says. "It's had such a big impact and it's likely to have an even bigger impact in future. It goes beyond what I think is imaginable, to be honest with you.
Photography David Kelly.
On capacity building
Matthew Turnour's tips
When deciding whether to get involved, probe an organisation's roots and culture. "Investing in Greatness was rooted in altruism and that's one reason it's been so successful."
Passion and purpose are important — but are insufficient on their own. "It's important to recognise when you don't have the resources to bring a vision to life."
Do not simply equip individuals with skills, but focus on relationships. "We wanted to build great teams because well-functioning relationships generate powerful outcomes."
Shaping and moulding raw talent, and building capacity in others, has valuable knock-on effects. "If members of the group tried to get a project off the ground today, they'd be able to pull together a team to make it work."
It is almost always better to ask if there is another organisation that we could work with rather than to start from scratch. "Much more can be achieved by using support from an organisation like AICD than trying to battle it out on your own."
This is of of your complimentary pieces of content
Already a member?
Login to view this content