In a turbulent socioeconomic landscape, future-proofing the board has never been so crucial to business sustainability — and diversity is a key factor.
It was early 2020, and Michael (Mike) Wilkins AO FAICD, incoming chair of QBE Insurance, was sitting in a New York hotel room waiting to connect with Tan Le MAICD, a potential new director, over Zoom. QBE had reached an inflection point. The insurance giant had set itself four strategic pillars that would guide the Sydney-based company into its next growth phase — technology modernisation and digitisation; performance; customer focus; and talent and culture.
But in order to truly fulfil its duties, the board had decided it needed to diversify its thinking. It was looking for that rare combination of vision, an eye for emerging business models and, perhaps most importantly, a deep understanding of technology and its warp- speed affect on business.
While Wilkins was mulling this over in New York, 42-year-old Tan Le was dialling in from San Francisco, where she ran Emotiv, a bio-informatics company that measured and used brain data to build machine-learning models. Looking to reconnect with Australia through an ASX-listed directorship position, Le was wary her lack of insurance experience would dampen the contribution her years of AI and Silicon Valley knowledge could bring to QBE. "Quite frankly, I was worried about the steep learning curve needed to get across the insurance industry," says Le. "I was prepared to put in the work, but wondered if they were going to take a chance on me."
Wilkins remembers Le's concerns, but knew that QBE had plenty of insurance experience already around the board. "What we needed was someone with digital experience, but most importantly, someone with a different way of thinking who was prepared to learn," says Wilkins, who announced Le's appointment as non-executive director in September 2020. "We were prepared to help Le adjust, and besides, everybody's got to start somewhere."
Lowering the age, not the bar
As technology revolutionises industries and business, Australian ASX-listed boards are slowly opening themselves up to younger directors to assist in future-proofing their organisations.
According to Johnson Partners analysis, the average ASX 200 board director age in Australia is 61, but this has been inching lower as diverse thinking becomes a more valuable board characteristic. Since the beginning of 2019, the ASX 200 has appointed 340 new directors, including those appointed to more than one board. Of those, 16 per cent were under 50 at the time of their appointment.
Kate Harper, partner at executive search firm Johnson Partners, says boards need two things if they hope to perform well over the next decades — diverse thinking from various races, socioeconomic backgrounds, gender and industry; and an understanding of how technology is changing the landscape.
"Until now, boards haven't always been that keen on appointing younger people with less director experience," says Harper. "But they can't deny they need that technology experience in their skills matrix to keep up with the pace of change."
While traditional governance, legal and risk experience is still of utmost importance to board composition, some Australian boards, such as QBE, have taken the plunge to bring on younger directors with digital fluency and fresh ways of thinking.
In 2020, Qube Holdings appointed two women directors in their forties after deliberately recruiting for tech and consumer skills plus different racial and socioeconomic backgrounds. The appointment of Nicole Hollows FAICD and Jackie McArthur MAICD as non-executive directors collectively dropped the board's average age by 10 years. Chair Allan Davies GAICD has previously said the pace of change drove the board to search outside the traditional pool of Australian directors.
Telstra made headlines when chair John Mullen appointed Expert360 founder Bridget Loudon as independent director. At 32 years of age, Loudon was the youngest-ever independent director of an ASX 200 company. Working with recruiters Russell Reynolds, it had taken Mullen two years to identify and interview potential millennial directors who had technology and entrepreneurial experience, and who could grasp a heavy regulatory load.
Mullen says more boards will have to recruit for different skills and open up to a younger generation of directors to meet the challenges brought on by changing technology. He argues boards must go beyond hiring a single young "trophy" director and target younger talent with greater racial and socioeconomic diversity. "I am a 65-year-old. I'm struggling to keep up, and I'm two generations behind."
All else being equal, it feel prudent to have someone on the board who has run a company that started when the internet was around.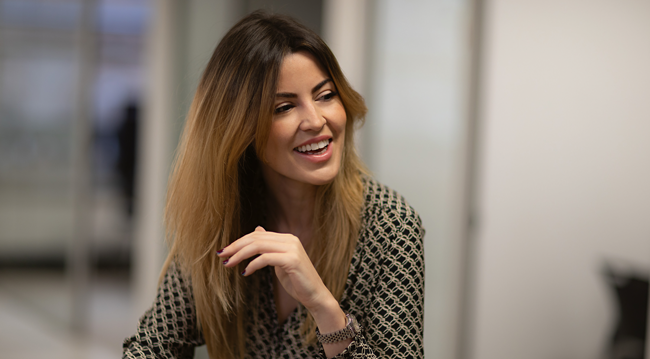 What youth brings to the table
While the average age of board directors in Australia is high by international standards, there is a growing understanding that diverse thinking often sparks profound — and new — board questions. In addition to digital fluency, younger directors also have an affinity for how customers approach products and services and have a natural understanding of which channels to communicate through.
"Younger people bring another way of thinking, a diversity of experience that is much more geared towards digital natives and how they behave," says Johnson Partners' Harper. Millennials, some now in their 40s, are used to making choices through other people's referrals and social media. Irrespective of what industry it operates in, social media fosters vibrant discussion about a company's product, service, strategy and delivery — and provides real-time insights into customer behaviour.
"Younger people immediately identify with how this kind of data will have an edge," says Harper, adding that younger executives and directors are quick to adjust messaging and see opportunities to strategically capitalise on the news and what's going on in the broader community. "They're very good at positioning messages because they're so used to using technical tools to communicate."
Culturally capable
Once Wilkins became chair at QBE in March 2020, he set about reframing the board's skills and experience matrix. As it stood, he knew there was a deep understanding of insurance and governance, from Kathryn Lisson's tenure at QBE, to Stephen Fitzgerald's time at Goldman Sachs to Sir Brian Pomeroy CBE being on the board of the UK Financial Conduct Authority.
In order to identify and serve the customer of the future, Wilkins knew QBE needed more "buffering" — someone with an eye for translating high-level ideals into the company culture. "We needed someone to help us with our digital agenda, but not someone who was digitally narrow," he says. "Rather, we needed the diversity of a modern business experience."
Nick Fletcher, MD at executive search firm Russell Reynolds, says that focusing too deeply on specific technical experience can be a trap. He recalls when digital transformations were rife throughout the ASX; when boards attempted to bring on experts with deep technology or digital domain experience. "But those experts didn't have the more rounded skills boards needed and couldn't engage on strategy or governance," he says.
Therefore, board discussions were strained and confusing, older directors frustrated at the lack of baseline directorship knowledge.
Le's broad based entrepreneurial chops piqued Wilkins' interest. Emotiv was growing fast and, as the founder, Le was intimately connected to its DNA, instilling a sense of culture, purpose, values and behaviour. Her understanding of bio-informatics and neurotechnology was wide-ranging, but Wilkins knew the QBE board was also focused on performance, customer focus and building a robust culture and talent pipeline.
In her subsequent meetings with Wilkins and the rest of the directors, Le could see her hands-on experience fostering talent and thinking far into the future was provoking high- quality conversations.
"It wasn't just about being comfortable around digital technology, although that's critical for any board now," says Le. "It was growing my own organisation and translating that digital transformation across every facet of the business, from execution to performance to how you relate to your customers. That was what they needed from their new director."
Just before completing the board renewal, bringing in Le and former Swiss Re CEO Eric Smith, Wilkins and his fellow directors made a difficult and wide-reaching decision. On 1 September 2020, the same day Le and Smith's appointments took effect, QBE announced that, Group CEO Pat Regan would leave the company.
An external investigation had found that communications "did not meet the standards set out in the Group Code of Ethics and Conduct", according to a QBE statement. At the time, Wilkins said, "We are committed to having a respectful and inclusive environment for everyone at QBE. The board concluded he had exercised poor judgement in this regard."
The Australian Financial Review Chanticleer column praised the decision for sending the right message on QBE's culture: "This is a decision that says high-flyers will no longer be given a free pass on the non-negotiables of a strong, modern corporate culture, such as diversity and inclusion, but crucially, the right of every employee to feel safe and respected at work. The QBE board did not look away. It didn't flinch from the hard decision."
Tech transformation
Companies pouring money into digital transformations are often at risk of overlooking key risks associated with technology investments, particularly if board directors don't have the technology expertise that often comes from younger candidates. Research by Accenture has found that some banks are at risk of failing to maximise the benefits of digital transformations — with only one in 10 banking board directors claiming to have technology expertise.
In the rush to implement a new technology, banks may not give enough attention to key issues such as cloud vendor data privacy policies, whether complex AI techniques can be explained to regulators, or whether there is inherent bias within a company's data sets.
Fletcher says technology experience needs to sit alongside finance, governance and risk — and is just as important.
"That all businesses are essentially technology businesses has definitely been recognised over the past 10 years," he says.
This is even more the case after the COVID-19 pandemic accelerated technology adoption around the world, transforming company architecture and revolutionising industries. "I don't think there's a company that doesn't want more technology experience on their board," says Fletcher.
But "tech director" can mean several different things. Experience as a chief information officer (CIO) or chief technology officer (CTO) running technology transformations within organisations is extremely valuable to boards looking to understand what happens under the hood. As are those with experience using digital means to get closer to their customer and understand them through data analysis.
Digital marketing is also a key pillar of using data to understand what is important. "That's where boards need to look at their strategy and learn about what kinds of technology insight they really need," says Fletcher.
Some boards want experience in how you take a large legacy business and transform it through technology. Fletcher points to those with careers in business consulting, or technology teams at banks or telcos, as valuable appointments for appreciating transformation.
Other boards want to appoint directors who understand the existential digital disruption threats for their business and want to stay ahead of the game. One way to determine where the board needs broader thinking is to leverage expertise from domain specialists, suggests Harper. "Creating space for specialists to come in... as a knowledge provider provides some new exposure," she says.
Boards that are examining their existing skillset can test how specialists fit in and identify what areas of expertise they are actually missing. "That way, younger people can become known to the board and when it comes time to appoint new directors, it's not an unfamiliar landscape," says Harper.
Boardroom pushback
Despite the need for more diverse thinking and broader experience to tackle the deep, structural changes across the business landscape, not all boards are open to the idea of recruiting younger talent. Some established boards are concerned that younger directors, those without governance or risk experience, may find it difficult to deliver their message or contribute in a board-appropriate way.
"It requires a leap of faith from both sides," says Harper. Older directors need to understand that mentoring early-stage candidates might be required in order to galvanise and deploy their different way of thinking. Younger candidates, on the other hand, are often too timid to participate meaningfully in board discussions. "They don't want to appear like they're lording their tech expertise over the other board directors."
Of course, there are instances when bullish younger directors mistakenly barrel into a board room, disregarding the complexities of the discussion and fail to contribute to a meaningful discussion, despite their own personal knowledge or experience.
This impatience underpins much of the reluctance, says one independent board director. "Having terrific success in technology is one thing, but participating on the board is another. If the candidate isn't willing to appreciate what the board needs to discuss, outside their area of expertise, it might not be worth it for the board."
Just as experience takes many forms, so does board culture. How questions are asked at a board level and how directors interact with each other varies dramatically from one organisation to the next.
"Some boards are more direct and robust than others, while others are more subtle," says Harper. "Either way, any question a board director would ask of themselves or of management would need to be thoughtful, have sufficient reflection for meaning and not be something that flies off the top of the head."
Fletcher agrees, adding that it's incumbent on the whole board to undertake their own journey in upskilling or augmenting their understanding of technology to better contribute to board discussions. "In the same way a technologist might come on board and need to learn about auditing and legal frameworks, so, too, must directors with audit and legal frameworks learn about technology to be truly effective," he says.
Fletcher notes that many Australian boards are on the front foot with this, and have recognised that overloading one board member — particularly a young one — as the designated "technology specialist" doesn't always prompt important questions or guidance. Instead, existing directors are self-educating in droves. Using online platforms and courses, many board members, from large ASX-listed corporations down to much smaller organisations — are familiarising themselves with the contemporary themes facing modern businesses — from cybersecurity to digital marketing and data management.
The onset of COVID-19 forced companies to bring processes and communication channels online, sparking a new way of thinking. Boards have adapted to using technology more heavily through videoconferencing, data sharing and interacting with government interfaces.
"This has helped advance their whole way of thinking," says Harper. "Now is a good time to capitalise on that — to keep the pressure on and bring more of that capability into the boardroom. Experience counts for an awful lot on boards."
She adds that more experienced heads shone during COVID-19. "They had the battle scars, they'd been through the corporate ups- and-downs, and they had the cool heads to help the board and the company strategise how to manage the uncertainty."
But if the pandemic showed just how important perspective and time in the game was, it also showed how quickly organisations needed to adapt to a technologically sophisticated environment.
On the learning curve
Board readiness requires significant ongoing investment. Naomi Seddon MAICD (Megaport), Melissa Hamilton GAICD (Navy Health), and Tania Luckin GAICD (Dairy Australia) share some upskilling fundamentals for aspiring directors.
When you were most recently appointed to a board, how did you prepare?
"It is important to understand why you're being recruited to the board and what skills and experience you bring to the table, so I recognised areas where I could contribute positively to the growth and strategy of the organisation. As a young board member, it is incredibly important to speak up and ask questions when you don't understand something. You don't know who else might also be wondering the same thing and it is far better to ask the question than miss something crucial. There is no such thing as a stupid question." NS
"I familiarised myself with the organisation by reading the strategic plan and other reports relevant to the investments and strategy, to gain an in-depth understanding of the organisation and its objectives. I also recently completed the AICD Company Directors Course to further develop my governance skills." TL
"My most recent appointment was as a director for Navy Health [February 2020]. Private health insurance was a new industry for me and in a highly regulated space, I needed to really upskill on the expectations of APRA and, more broadly, the health industry. I was fortunate to be completing the Chair's Mentoring Program and the guidance on diligence was a tremendous support." MH
What advice would you offer to aspiring directors with a technology or customer-oriented background, seeking to join boards with a more traditional skills mix?
"Traditional boards often need a shake-up. Think about what it is that you can offer the organisation and develop a plan. [Diversity] is an areaI have expertise in and where I can add real value to a board, particularly a traditional board in an industry that might be male-dominated. I developed skills in this area over time and as a result, I was able to recognise an area where I could contribute positively to the growth and strategy of an organisation in this way. Think about your skill set and find those skills or experiences that are unique to you, then develop your pitch for what the organisation should prioritise." NS
"The more you can understand about the organisation, the easier it will be to determine what benefit your existing skill set can bring to the board. I would recommend the AICD Company Directors Course as it provides an excellent base from which to build a governance skill set. Gaining an understanding of your behavioural competencies by completing an assessment such as the Myers-Briggs type indicator will enable you to be more effective as part of the board." TL
"Risk committees are a great place to get to know the business. It is also critical to spend time understanding the culture of the board you are joining, the relationships with the CEO and executive team, and then assess your ability to operate with that team. Assess if you can truly add value and if your voice will be heard." MH
How have board skills matrices changed since you first became a director and how have you adapted?
"Our board has recently gone through some exciting changes with the appointment of a number of new directors. We are now a well-rounded board with a broad range of skills and diverse experience. This will inevitably result in a year ahead where we will all learn and grow from one another. Whether you are an experienced or a newly appointed director, remaining fresh and current is critical and, in my opinion, every company board should provide support to assist their board members to do this." NS
"Technical, governance and legal skillsets are important, however, in order for boards to be truly effective, there needs to be a shift towards including behavioural competencies such as leadership and ability to influence management and stakeholders. I use tools on the AICD website, talk to fellow directors who have expertise in areas where I need to upskill and have mentors to help me develop as a director." TL
"The breadth of skills directors as a collective need to bring to the table is expanding — this means director upskilling is critical. We recently completed an assessment of our board, thinking about our role and how we add value. This has led to the development of a plan to focus on regular educational sessions for all directors. Cybersecurity, digital and the future of work are current areas of focus. The AICD remains an important source for us to access thoughtful insight into the shifting landscape. Stay current, read widely, and invest thinking time well beyond the board meetings." MH
This is of of your complimentary pieces of content
Already a member?
Login to view this content