NOT-FOR-PROFIT
Not-for-Profit Governance and Performance Study 2021.
The 12th edition of the Not-for-Profit Governance and Performance Study, tells a predominantly optimistic story. For most organisations the financial outlook is relatively positive over the medium-term, but it will take some years to recover the ground lost through COVID-19.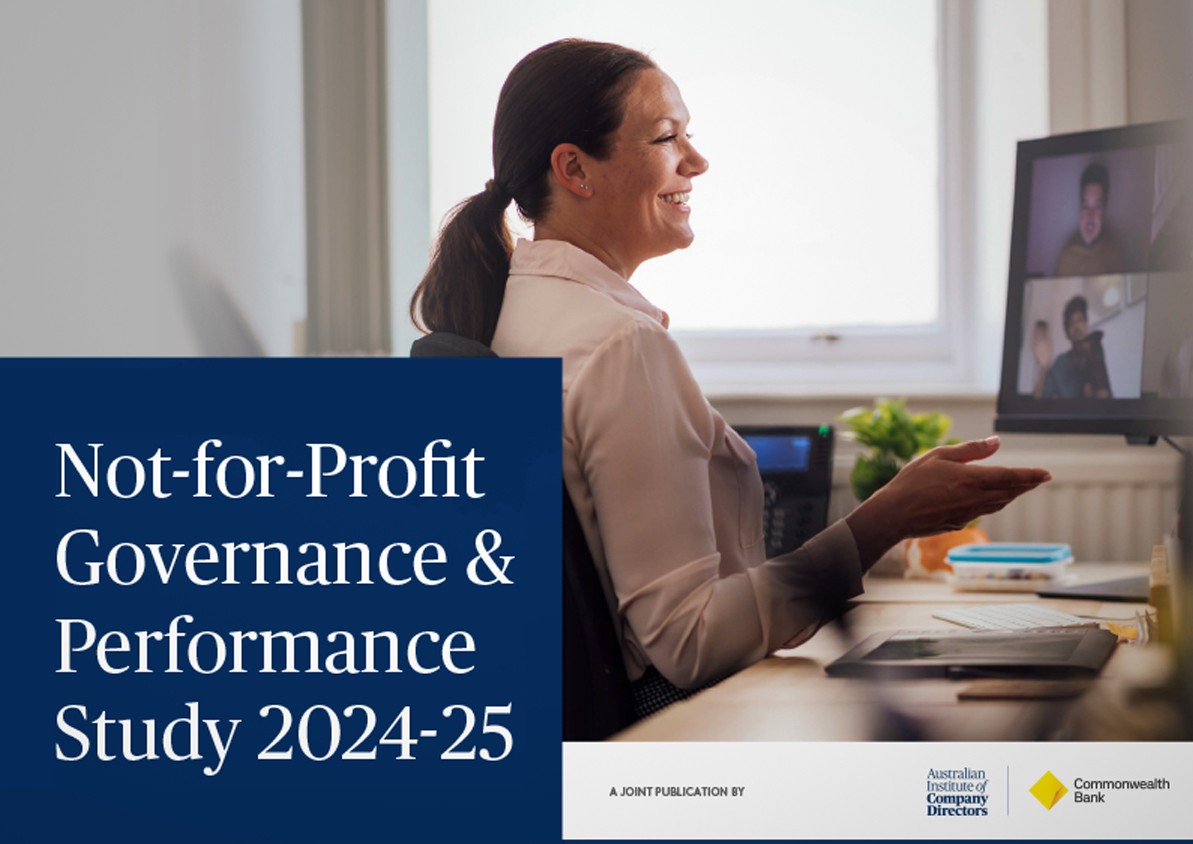 NOT-FOR-PROFIT RESOURCES
The Not-for-Profit Governance Principles.
The Principles provide a detailed, practical and principles-based framework to help NFPs to achieve good governance. The development of the Principles has been informed by detailed consultation with the sector.
Latest not-for-profit news
Need help?
Contact us for any queries you have about AICD membership, services and advocacy work.
Find an Answer
Have a question? We can help.
View FAQ
This is of of your complimentary pieces of content
Already a member?
Login to view this content