A digital mindset demands better ways of collaborating and goes beyond using the right tech. Three directors explain how a focus on teamwork can add value to an organisation.
While it's heartening that many more people dived into the digital realm deeper than email, social media, websites and file sharing during COVID-19, it has amplified any discomfort some people have with technology. Plus, it has highlighted the usability gap between what we want to do with digital tools, and what we're actually achieving.
A common catchphrase during the pandemic — "Hello, can you hear/see me?" — speaks an uncomfortable truth. We don't trust tech to just work. Perhaps it's because many digital experiences promoted as intuitive and seamless actually aren't. We want any tool to do what we expect from it, every time, and ideally, be so intuitive it will prevent basic user error, explains Peter McIntyre AO FAICD, CEO of the Royal Australasian College of Physicians, who has also served on several energy industry boards. "If a digital tool requires every user to understand the processes behind its screen, then it's failed on the brief, which is to help get something done," he says.
Nevertheless, McIntyre believes decision-makers need to adopt a digital mindset themselves. It includes a degree of tech savviness, although it is more focused on how digital technologies can add value to an organisation than the mechanics of any tool itself.
Resources to develop a digital mindset
Cheryl Hayman FAICD agrees. As a member of the Digital Experts Advisory Committee, set up through the Department of Prime Minister and Cabinet, she advises government on new and emerging digital trends, including any barriers to adoption and risks. "You need to consider what digital transformation will deliver for business transformation," she says. "It's not just tech, it's a change in approach and attitude to generate more value for the organisation. A big question before choosing any technology is, 'What are we trying to do?' For me, it's strategy first, technology second. Your organisational culture has to reflect what you want to achieve and how it will be done."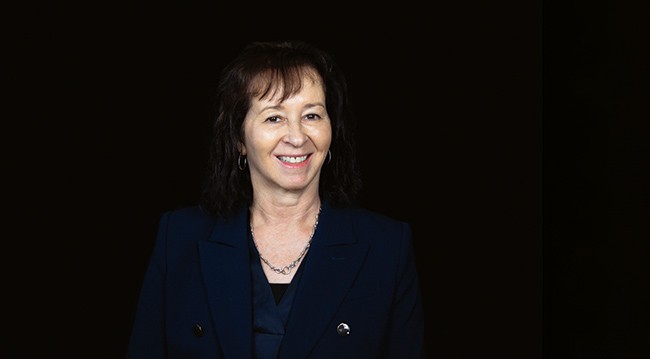 Digital transformation challenges
Hayman cautions boards against underestimating the time, resources and investment needed for successful digital transformation. Profit may need to be redirected to allow time for the workforce to adopt disruptive technologies before expecting any growth and profit payoff. In other cases, the path to profit will be short and clear, demanding swift action: "Where projects need fast implementation, boards need to put in place the appropriate culture and measures to ensure fast results," says Hayman. "It might also require investment or a merger or acquisition to quickly transform the capability of the organisation with new talent, processes and production capacity."
Sifting through the enormous range of technologies on offer can be a huge challenge for management and boards keen to build out their digital strategies. Hayman recommends setting goals to help decide the technology mix first. "Focus on programmatically choosing tools that fit well together to deliver on your strategy — otherwise, you'll forever be patching things up as you go," she says. "Then when you're up and running, measure like crazy. As board members, we want to see more data and insights that help us understand how the business is tracking to its goals, what our customers need, and how our CEOs and other senior management people are performing."
It's also helpful to teach skills in stages, as most people will likely only remember 10–20 per cent of what they're taught in the first training rounds, suggests Carolyn Chin-Parry MAICD, PwC Singapore digital innovation leader and a member of the AICD International Advisory Board. "Every C-Suite leader and board member needs to understand the value of effective change management and multiple rounds of training," she says. "You should expect there to be a dip in productivity in the first few months of any major change. This is highly normal — every organisation goes through this. So it really involves a fair bit of senior leadership support."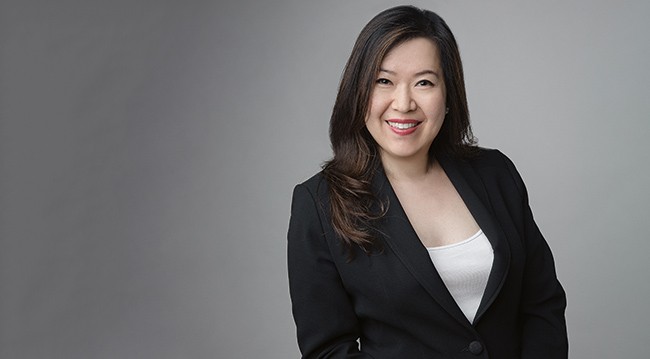 Technology trends will rise and fall faster than most of us can keep pace with, but the biggest issue all organisations face in the digital world is the exponential growth of data. McIntyre says this megatrend will continue to propel new technologies and philosophies about the best ways to extract value from data.
"It's clear boards have to turn their minds to making the sheer volume of data useful, and the problems and opportunities that go with that," he says. "The other related megatrend is how everyone and everything is so highly interconnected, which creates security and privacy risks."
In combination, these trends require careful consideration of what information is collected and how it's used. The best insights can help organisations serve customers better, save costs by identifying ways to streamline processes and help stakeholders make faster, smarter decisions. But mismanagement of data can have severe consequences.
"Governance considerations for data include access controls, cybersecurity and privacy regulations, which differ in almost every country and region," says McIntyre. "So making sure you have the right level of advisory is very important. You might need external consults or an advisory board to give advice on everything from upscaling your digital initiatives to the ethics of data management, including responsible use of AI and other automation."

Chin-Parry says boards can ensure compliance with data rules by approving reasonable budgets and the right resources to support data governance and change management, as well as ongoing training. Although be aware some tech natives might forget to ask for enough budget to cover compliance properly.
"Unfortunately, if I see any project that has more than 80 per cent of its budget committed to just the technology, I pretty much know it's going to fail," she says. "There's no point implementing a premium system if no-one knows how to use it and you don't insert quality data."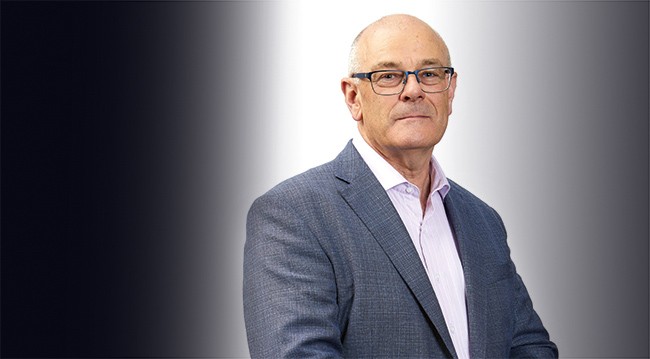 Change champions
The best digital transformations involve people from all levels of an organisation in the planning stages, suggests Chin-Parry. Involve people in developing the vision and you'll not only gain more ideas for using technology to benefit the organisation, you'll also create change champions.
"Champions who have been involved in creating the vision can encourage other people to buy in to the strategy first," she says. "Then when you start introducing new technologies, the initial buy-in can help people understand and support the change as well as recognise the benefits of new digital initiatives."
Directors' tips on how your board can cultivate a digital mindset
"When choosing any technology, ask, "What are we trying to do?" Carolyn Chin-Parry
"Commit to learning: develop your own digital skills and include a regular update on the board agenda from your digital advisory board or CIO about new regulations, risks and tech trends." Peter McIntyre
"Establish an advisory board of digital experts across different technology domains such as cybersecurity, data management and marketing." Cheryl Hayman
"Seek external consultants or create an advisory board to ensure compliance in areas such as data management and privacy, and responsible use of AI and other automation." Carolyn Chin-Parry
"Develop communication plans as soon as possible for every realistic scenario, from training and technology rollout to issue management. This is very important, as too many organisations do it on the fly or try to cobble together crisis management comms in the heat of the crisis." Peter McIntrye
"Teach digital skills in stages, as most people will likely only remember 10–20 per cent of what they're taught in the first training rounds." Cheryl Hayman
If an organisation doesn't have digital-savvy members at the C-level or on the board, Chin-Parry notes the example of one large professional services firm, which uses a digital advisory board made up of a cross-section of digital skills (cyber, data, automation, upskilling, transformation) to advise the chair on digital opportunities, new business models and managing risks in the digital world.
"Diversity and inclusion brings in a greater variety of capabilities and experiences to solve problems," she says. "I don't expect every board member to be digitally savvy. I do expect them to be open to learning and exploring possibilities. You'd be surprised how much you learn if you have digital as a regular agenda item in your board meetings. Even a regular 15-minute update from your digital advisory board or CIO about the regulations, risks and tech trends can make a big difference."
"Remember, it's not a one-time activity, it's ongoing," adds Hayman. "You need to be agile and continually looking for strategic possibilities. It's incumbent on directors to embrace technology, but also to understand the challenges and opportunities around it. What do your customers want or need right now that you're not offering? And what will they want in the future? At each stage, get the strategy aligned, then resource the transformation accordingly."
Boards could ask management teams and digital advisers to present the "bigger picture" of how emerging trends will help their organisations grow, compete or at least ward off disruptor competition, suggests McIntyre. "Over time, people realise the technology can take you to a level of precision or a level of insight you don't get otherwise."
McIntyre acknowledges some boards won't have the risk appetite in the short term to embrace those ideas, but says it's good to test the boundaries. "A digital mindset is about exploring future possibilities. Many boards would be interested to understand what might be possible, especially when what comes next could be a game changer."
Case study 1
Organisation: Singaporean charity
Opportunity: Expand donor network
Insights: Carolyn Chin-Parry MAICD
"The charity's traditional ways of raising funds were impacted during the COVID-19 period because we couldn't run events and the overall donor sentiment was very conservative. While we're grateful for funding from larger donors and government grants, we still need those donations from the general public.
We've begun exploring the potential combination of traditional engagement with high-net-worth (HNW) individuals, together with online campaigns aimed at people who can contribute micro donations regularly — say, the cost of a cup of coffee every week. So while HNW donors are still important, we're also looking to broaden our reach beyond Singapore through social media to obtain small regular donations — but hopefully in greater volumes. Digital technologies can give us that scalability — the challenge is in making the campaigns sustainable. We understand a lot of people are finding it challenging, so it's about having clear messages and smart ways to attract people's attention to the importance of helping underrepresented communities. We need to ensure the content is compelling, so we're looking at the best ways to share images and personal stories of our beneficiaries to highlight our work.
We want to expand the usual donor segments. That means finding the right kind of stories to resonate with different donor segments. This goes beyond asking people to contribute — we're looking at ways to make the relationship sustainable. This means keeping in touch with existing donors and providing meaningful updates. We're also mindful about how best to amplify that through their personal word-of-mouth networks, because community outreach is always important for NFPs and charities.
We also recognise we have to look beyond traditional donation gateways to take donations — such as supporting birthday fundraising on social media platforms and other new payment gateways. We're still looking at different technology vendors that can help us in the early stages of this new endeavour."
Case study 2
Organisation: Chartered Accountants Australia and New Zealand
Opportunity: Deeper understanding of CAANZ members' needs
Insights: Cheryl Hayman FAICD
"Digital transformation is on every board agenda right now, but for me it's about business transformation. Digital is a crucial way to do that — it's a delivery system. Every board has to start with the strategy, interrogating what has been done well and looking at future opportunities.
CAANZ management has done a lot of work to understand more detail about the various types of members the organisation serves. We are going deep on the competitive landscape, as well as learning from adjacent categories, to determine new ways to serve our members. Some of the low-hanging fruit we're addressing are the geographical segments of members — so they only receive updates about events and courses relevant to their locations.
We're focusing on getting better at delivering targeted content to members, including charting their specific needs down to an individual level. CAANZ has always been focused on its members and now it's about building that individual member experience.
Digital is heavily focused on personalisation. It's a massive and exciting change, which involves rebuilding and creating digital capabilities so we have deeper data insights. It's a credit to great strategy and excellent teamwork.
The AI component will be huge — it allows efficient handling of queries as well as the presentation of personalised content. AI is no longer a disruptor, it's now a matter of survival if you want strong connections with growing audiences. It needs to develop further than chatbots, which not everybody likes, although they're sometimes very useful.
My work in business and on boards has been customer-focused and I've always used data insights to inform decisions and track progress towards objectives. Now, we're going to have more data about our members and customers, and more insights, so the trick will be working out which ones are right strategically.
As a marketer, I naturally think from the outside in — what do our members or customers need from us? Digital enablement of any customer-centric program is about setting new benchmarks for a terrific and relevant member or customer experience."
This is of of your complimentary pieces of content
Already a member?
Login to view this content