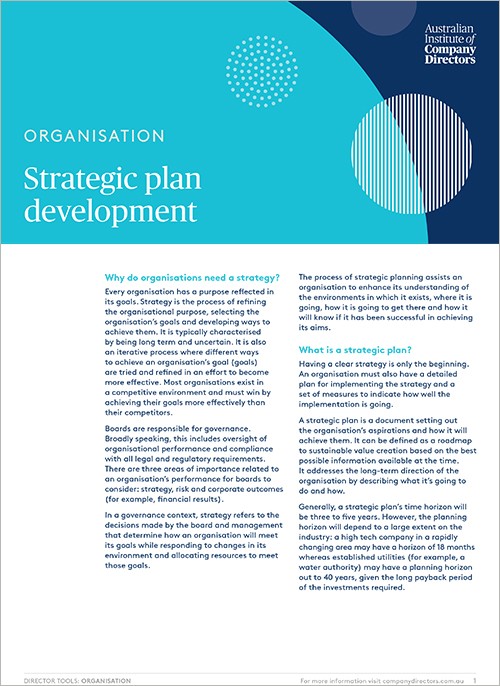 Every organisation has a purpose reflected in its goals. Strategy is the process of refining the organisational purpose, selecting the organisation's goals and developing ways to achieve them.
It is typically characterised by being long term and uncertain. It is also an iterative process where different ways to achieve an organisation's goal (goals) are tried and refined in an effort to become more effective. Most organisations exist in a competitive environment and must win by achieving their goals more effectively than their competitors. 
Boards are responsible for governance. Broadly speaking, this includes oversight of organisational performance and compliance with all legal and regulatory requirements. There are three areas of importance related to an organisation's performance for boards to consider: strategy, risk and corporate outcomes (for example, financial results).
In a governance context, strategy refers to the decisions made by the board and management that determine how an organisation will meet its goals while responding to changes in its environment and allocating resources to meet those goals.
This is of of your complimentary pieces of content
Already a member?
Login to view this content