Small and medium enterprises (SMEs) are the engine room of the economy. But it's a trade-off between risk, reward, personal ambition and nailing strategy in a rapidly shifting marketplace. We meet some SMEs that are growing fast and find success starts with good governance.
From the family-run business to tech startups to a burgeoning and ambitious for-purpose sector, motivated SMEs are a force to be reckoned with. SMEs form the largest proportion and fastest growing section of the AICD's membership. Fewer resources and concentrated decision-making could rattle any business. SMEs stare down a fraught regulatory environment as well. The Australian Small Business and Family Enterprise Ombudsman is currently undertaking no fewer than seven inquiries, covering issues like payment times and practices, access to justice, FinTech lending and small business loans.
"Australia has excellent businesses among our 840,000 businesses," says Phil Ruthven AM FAICD. "They are a tiny minority, but a minority we would all like to become more mainstream."
Within the AICD's diverse 41,000 membership are a range of SMEs more diverse still, each with unique and complex governance challenges. Among them are the likes of Gillian Findlay GAICD, a former enterprise risk consultant who joined fast growing software platform SafetyCulture as chief operating officer in 2015; and Joel Heazlewood GAICD, who runs the family's 20-year-old, Rockhampton-based Coxon's Radiator Service.
Heazlewood and his brother, Cameron, manage the business set up by their parents, Gary and Julie. They've diversified — now manufacturing heat-transfer systems such as nose cone modules for mining trucks. The operation has also grown rapidly with recent acquisitions in Townsville and Newcastle bumping employee numbers to 30. This month, it rebrands as Coxon's Group Australia.
It is also focusing on ensuring its governance processes are up to speed. "In the past, as a small family business, we hadn't put much thought into it. It's something we're going through now."
Heazlewood says his top issues are HR and managing cashflow during rapid growth. "We've grown from a point where Cameron and I could do it in-house. It's a bigger beast now."
How SMEs approach governance, manage risk and think about business transformation differs markedly, says Anthony Moss GAICD, former president of Sydney Hills Business Chamber. As a business strategy advisor, Moss has worked with more than 90 companies, mostly with established medium-sized enterprises.
"The difference between public and private enterprise is there is greater degree of choice for private companies. You could have two private companies and they will choose different paths; they'll have different risk appetites, growth ambitions and [targets]. Unlike public corporations where profit might be a major driver, for SMEs there are a whole range of drivers."
Public corporations have both executive and non-executive directors to assist with the formulation of strategy and oversight, support the leadership team, identify risk and mitigation strategies, evaluate performance and leverage connections. Private businesses typically don't have resources for this tier of governance and oversight. However, strong governance processes are a feature of an increasing number of high-performing SMEs.
Anthony Paech GAICD, CEO of South Australia's Beerenberg Family Farm has realised how powerful corporate governance can be for family businesses. "If you've got good corporate governance and good structures, you are future-proofing your business," he says. "Having a board with non-family members helps you get alignment on strategy and the risk appetite, and devise ways to move forward."
Digital transformation
When it comes to keeping up with rapidly changing consumer expectations and technology, SMEs face particular challenges, says Moss. "You can see how larger organisations can more easily allocate resources, although they may be challenged in terms of driving it. Smaller enterprises don't lack for new ideas and initiatives. They lack resources, skills, capability and, often, the funds."
He would like to see a platform available to SMEs offering resources, information and the latest thinking. Smart businesses are getting involved in innovation hubs and finding ways to plug into university research and startup ecosystems. That's where an external advisory board is valuable to SMEs.
However Moss says it requires an open mindset and willingness to address the "unknown unknowns". "Owners tend to have a robust ego — they've had to push through to build their businesses. The really good ones understand they are great at some things, but not others. They find ways of tapping in, whether it's strategy or connections or risk, and those things change over time."
Jason Wilk GAICD, co-founder, director and CEO of consultancy firm Blue Zoo, says when considering governance, strategy and risk, the transition from operational mindset to oversight mindset doesn't always come naturally — or easily. "Some of that can be taught, some can't."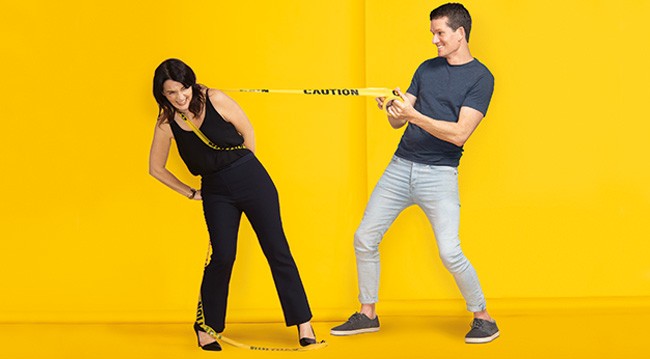 Playing safe
From garage to global, the rapid growth of SafetyCulture has been a fine balance of risk and reward. Here's how the workplace safety SME got its governance fit for purpose.
In grade six, Luke Anear started his first charity — and was promptly shut down for running raffles at his Townsville primary school without a licence. He had a lawn-mowing business at 12, a glass-recycling business at 16 and a series of other initiatives over the next two decades, which he describes as ranging from terrible to worse.
It wasn't until 2004 that Anear turned what he'd seen investigating WorkCover claims into a business idea. SafetyCulture is a SaaS (software as a service) business providing online tools that help companies move away from thinking of workplace compliance requirements as a legislative hurdle, to understanding their value as the foundation for company best practice.
"Complication rates in hospitals go down when surgeons use checklists," Anear says, citing his own corporate bible, Atul Gawande's The Checklist Manifesto. "These are some of the most highly trained people in the world and yet if they use a checklist, they do a better job."
It took seven years to hit upon the right formulation for the company, which began as a document business for the construction industry and has ended up as the most comprehensive repository of industry checklists in the world, with an app that gets 250 million responses inputted annually and has investors queuing to get a piece of them. But Anear has no intention of stopping there, and last year brought in product guru Brian Swift (ex-Twitter and Atlassian) with the expectation of scaling their 11 product teams to at least 30.
So it's no surprise the worry keeping him up at night is that they're too slow. "We have this incredible opportunity in front of us. We need to get good at this, fast." But in growing a startup into a large, mature and sustainable business do you necessarily have to make the risk-taker risk-free?
The responsibility for balancing risk and entrepreneurial spirit with good governance rests with chief operating officer Gillian Findlay GAICD. She moved from the "super-straight end of the spectrum" in enterprise risk management at Andersen and Deloitte, into the highly regulated gaming industry and then into the startup world via a stint at Car Next Door.
"Coming into startups was a shock to the system, but it was also liberating," Findlay says. "You go through different stages of how much effort you need to put into compliance as you scale up. The way we are today with nearly 200 people and revenue in the tens of millions, you have to shift your thinking back towards having more process and more consideration [for governance]."
If the business is going really well, they find it hard to convince those entrepreneurial types they need governance and process in place unless something hits the fan.
She and Anear have to make concessions. "Because we see each other as equal, it works. Where I see other startups struggle is that if the business is going really well, they find it hard to convince those entrepreneurial types they need governance and process in place unless something hits the fan."
The irony of SafetyCulture potentially not having its own governance processes in order is not lost on Findlay, nor is the harm it would do from a reputational perspective for a company in the compliance business. But rapid growth means different risks arise with different strategies. The company is currently setting up a facility in Manila, which will go from having zero to 50 employees within three months.
"Your risk changes so much. It's like anything in startups, every three months my job changes to some extent and my focus changes. I think the business does the same and the risk profile changes. We want to make sure we've got the best advisors, setting [Manila] up with the best legal framework and structure. You can take risks investing in a certain type of technology or a certain project, but you don't want to mess around with the serious stuff."
Sitting in the company's Surry Hills office, Anear points to a 2m-long drawing so intricate it could be mistaken for contemporary art. It informs every decision on risk the company takes, as part of the mix of intuition, data points and success and failure signals they constantly monitor to determine if and when to adjust product offerings.
"We're solving a much bigger problem than just checklists and inspections, so the risks we take are based on does it fit on our bigger vision roadmap and what do we know customers are pulling us towards?"
It's clear Anear feels almost a personal responsibility to help customers' problems around workplace safety. He regularly takes staff to see for themselves the lasting impact of horrific workplace disasters in places such as Bangladesh, Nepal and Chile.
"Someone dies from workplace incident or illness every 15 seconds; 162 people get injured in that same 15 seconds. That's 5000 dead people a day. That adds up to four per cent of the GDP of a developing country, it's a US$2.7 trillion problem. This is a big deal." It also explains his underlying sense of urgency. But the problem he needs solved is much closer to home: talent. Over the past six years, he estimates about 2140 people-months' worth of work has gone into building the company. In the next 12 months alone, he suggests 2400 people-months' of capability will be needed to execute the roadmap and vision.
When there were two of us, I thought if only we had five people, imagine how much we could do," he says, "but if we more than double in the year, the wheels fall off. I've seen that before — [when we've] missed the mark."
With scale come new challenges: getting the pace of expansion right, building culture and a leadership pipeline, and getting the right kind of advice from the right kind of advisors. "He's still always pushing the envelope, poking people, calling out the bullshit and questioning the convention," Findlay says of Anear. "He's almost a bit anti-establishment, but at the end of the day, if we're going to solve the problem, it's going to take being a grown-up company with global reach. Our customers are big organisations and big corporates so we don't need to grow up and be boring, we just need to scale in a way that is sustainable."
The SafetyCulture board consists of Anear, Index Venture's Jan Hammer, who led the $30m series B round in 2016, and Rick Baker from Blackbird Ventures. Anear also counts Atlassian's Scott Farquar, an early investor, as a key mentor and independent advisor.
"The board will help with investment and capital-raising decisions, but in order to take advice from anyone, you have to know what they're good at — and not good at," Anear says. "The best advice is usually free and comes from operators who have done what you're trying to do. The advice you get from operators who are further along than you are is so much more powerful and can be implemented and actioned."
The most important thing to Anear at this point is culture. "It used to be product. When there were eight of us in a garage, we didn't need to worry about culture — we just wanted to build a better product. Today, I don't interview everyone who comes in, I don't know everyone — so to maintain the culture and original vision, the 'why' has to be retold over and over. If we get culture right, then we can continue to scale and not compromise our values or integrity."
Successful startups aren't built by untouchable overachievers, but by ordinary people solving real problems.
Strengthening culture with storytelling
As CEO, Anear sees his role as creating and sharing the vision, attracting the best talent and ensuring the company is adequately funded. "Sometimes I struggle where I can see the vision, but don't take people on the journey enough. Gillian's better at working out how we get there." For a man who takes his staff to meet families of dead workers as a way of showing them the purpose in the job, it seems a stretch to imagine he might struggle at storytelling.
In 2017, Anear funded a documentary, The New Hustle, directed by Emmy Award-winning Patrick Moreau. The film explores the lives of four Australian startup founders: Anear, Melanie Perkins from Canva, and Vinomofo's Andre Eikmeier and Justin Dry. It might sound like a personal indulgence, but Anear says he wants the film to work primarily as a recruitment drive for the industry, to show people that successful startups aren't built by untouchable overachievers, but by ordinary people solving real problems.
He knows the key to keeping people engaged is to get them emotionally connected to the problem. "We employ smart people. You give them a problem to solve, they'll go away and solve it because they can. I'm constantly trying to expose them to the problem at an emotional level — because if you feel it, you're going to want to fix it."
On people
"Let go!" Anear says. "You have got to learn to do that, and let other people build stuff with your Lego and encourage them. That's actually the most enjoyable part. We have to get really good at supporting people to do the best work of their lives. That's a question we ask people now in their regular reviews. It's a scary question because the honest answer for most people is usually no."
On risk
"The risks now are more around success and failure of a project, whereas they used to be around success and failure of the company, and our life. That's a whole lot easier to handle every day," Anear says. "We think about compliance as a minimum standard, whereas there are people out there who think of compliance as their goal."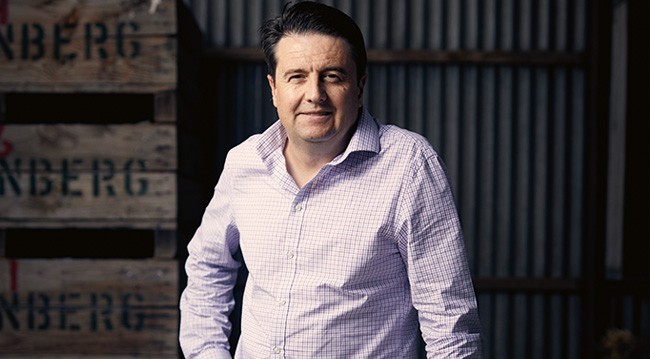 Beerenberg Family Farm: Jam session
How a venerable family business sought external governance input to help it adapt and thrive.
The Beerenberg Family Farm in South Australia's Adelaide Hills has been in the Paech family for seven generations. Managing director Anthony Paech FAICD got his first job as a 10-year-old, picking strawberries during the school holidays. "I could only last an hour because it was so tiring. I'd get $1 and thought that was pretty good."
Beerenberg was originally a dairy farm, but Paech's father, Grant, planted a test patch of strawberries beside the house in 1970. The crop was a success.
"Mum and Dad worked very hard to build up the business," recalls Paech. "The whole history of Beerenberg has been about reinvesting the money they made back into the business — they never spent anything on themselves. That philosophy of reinvesting and building something for the future is still part of our culture and it's how we got to where we are today."
Game changer
A pivotal moment for the business came in 1985 when Grant Paech hit on the idea of individual-portion jam jars. He secured a deal to supply them to Qantas before he'd even worked out the manufacturing process. "Taking that chance was what took us from being a strawberry farm and a dairy to being a manufacturer," says Paech.
Today, Beerenberg manufactures more than 75 products it sells to Coles, Woolworths and other grocers, and exports to 26 countries. It also sells chutneys, mustards, honey, dressings and slow cooker sauces. With a new factory set to open in the next couple of months, the product range will expand even further.
"We're a farm, a manufacturer, a wholesaler and a retailer, and we're also a tourist attraction. We have shop sales and an online store, and we have 100,000 people visiting the farm every year to pick their own strawberries," Paech explains.
Strawberry picking is a significant revenue stream as well as a powerful branding tool. Visitors love to post selfies in the strawberry fields and Beerenberg runs consumer competitions to encourage the online activity.
Paech acknowledges that running such a multifaceted business is complicated, compounded by the need to pursue new product development.
Governance
With a number of family members involved in the business, Beerenberg has a strong focus on systems and processes. Anthony's mother, Carol, is financial controller, his sister, Sally, marketing manager, and brother Robert is the farm manager.
The company has separate management committee meetings and advisory board meetings. "We've got very good reporting systems; we know exactly how each department is going and if there's a problem, we really focus on it. At a board level, we see the whole business and understand where the money's being made and where the growth opportunities are."
Strategy is very important to us because we're playing against a lot of big competitors. We need to be very clear about what we stand for.
Strategic alignment
"Strategy is very important to us because we're playing against a lot of big competitors. We need to be very clear about what we stand for. We stand for a taste of the country life, and our purpose is to share that taste with the world. Being clear about your purpose helps with making a lot of the big decisions.
"We've got a long-term roadmap on where we want to be as an organisation in five years' time. It's quite a detailed process because everyone's involved initially, just so there's alignment as an organisation. As we narrow it down, I'll take it back to the family, they'll endorse it, and suggest ideas. Then we do a strategy day with all the management staff and get their alignment, and then we'll get it endorsed by the board."
Risk
Paech said that, as a family business, the approach to risk is deliberately conservative. The farm advisory board, with two non-executive directors, including chair Kevin Osborn FAICD, meets monthly to discuss issues.
"You need to be aware of the risks and take things slowly. However, when the right opportunity comes along you need to be able to take it — you must be flexible. While we're very conservative about risk, we're also lucky because we've got such a strong brand, we don't need to do anything radical. We just need to be consistent in our message and keep reinvesting the money back into the business like Mum and Dad did."
He believes having an independent chair is crucial for dealing with potential conflicts in a family business. "Everyone's got a different appetite for risk, for example, so it's good to have an independent chair who draws that out and ensures everyone gets heard. Without an independent chair, things can be dominated by strong personalities, you don't have alignment, and then there are big problems."
Completing the AICD Company Directors Course in 2011 was an eye-opener, Paech says. "I hadn't realised the difference between corporate governance and management. It's important for aspiring managers to do the course, because it teaches you how to grow the business. It sparked my interest in corporate governance, which has helped us to scale up and have a plan for succession. It's important for family businesses to at least have an advisory board and understand the principles of corporate governance."
Rebranding yields results
In 2013, Paech felt that the company was struggling to become a nationally recognised brand and decided to overhaul its branding.
"We didn't feel the need to do any extra research on the design — we just went ahead with what the designer had given us. It turned out to be brilliant. Our sales doubled in 18 months. We didn't change anything else about the business; it was the redesign that did it." Adopting a contemporary Australian identity was crucial — people didn't think we were German anymore. The name Beerenberg is very German, and the label we'd had previously was very German in its look. Whereas the new white label stood out on the shelf and looked like a contemporary Australian brand. We didn't look like importers anymore."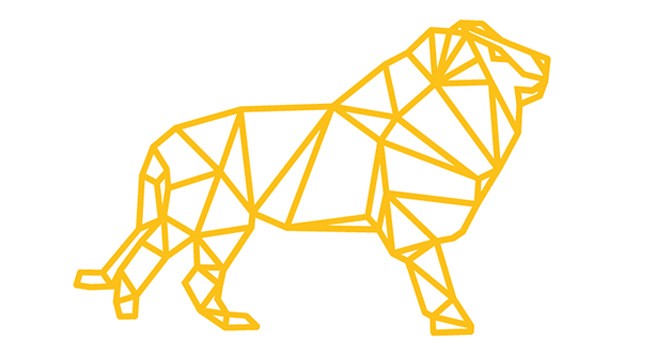 Blue Zoo: Talk to the animals
Get the timing right, learn from failure and keep your eye on the long term: good advice from management consultancy Blue Zoo's Jason Wilk FAICD.
Taking a hard look at its governance structures and thinking with a long-term lens has paid off for Perth IT and governance firm Blue Zoo. Jason Wilk FAICD, co-founder, director and CEO, says Blue Zoo launched as an IT governance specialist, but failed fast.
"We failed after six months. We look back at that time and realise that while the market wanted to talk about IT governance, it didn't necessarily want to pay for it."
Wilk and business partner Mark Wallace sought the advice of a non-executive director. "He spoke to customers and looked at the marketplace and said, 'People can get your services from other places, but the way you do it is really special'."
Blue Zoo pivoted the business, reskilled, retrained and retooled, and became professionals in governance, strategy, risk and resilience. Then the company invested in a software platform to automate internal processes, which it was able to leverage and offer to customers.
"We were probably six or seven years early in terms of the automation of internal processes. That was long-term strategic thinking at its best," says Wilk.
Thinking ahead
Wilk says that when Blue Zoo launched in 2006, they knew they had a great business idea and the passion and intelligence to drive the business forward, but they didn't know a lot about governance.
"It wasn't until we became governance consultants and professionals that we realised some of the mistakes we made. I'm always quick to say that while you may look at our company and expect us to have the perfect governance structures in place, when we started we really didn't understand the long-term consequences of some of our decisions," he says.
"When we were thinking about the organisation in the early days, our minds were set in the context of: there are three of us, we have a couple of clients, we don't even know what the business could be. Our decisions and our frame of reference weren't future-focused. We didn't play out scenarios. What would happen if we became a big business? If we failed? If the world completely changed on us? We went in with the assumption that if we were genuine, honest and hardworking, we'd find our way."
Wilk says, in retrospect, playing through a number of scenarios would've given them more insight into how they developed governance structures, including their constitution and shareholders' agreement. "We made early mistakes, big ones, and we've gone back to fix them as much as we can. It's easy to start a business and not fully appreciate the risks as well as the need to protect it."
Sweat the small stuff
Wilk says many businesses build governance frameworks that restrict how they do business and their future growth. "It may be a constitution that won't let a business do things, or a shareholders' agreement; or they've already entered into insurances or contracts that don't necessarily protect the value they need to protect."
Wilk facilitates several AICD governance courses and says he is often asked what is the best time to consider governance. "People ask me, 'When do we have to start doing this governance and resilience stuff?' My response is that once you get to a point where you've got something you want to protect is when governance and resilience become a business priority. It has nothing to do with how many staff you have, your turnover, market, industry or your age. Governance transcends size."
Government policy
As co-author of the AICD's Cyber for Directors program, Wilk is passionate about the Australian government's cybersecurity initiative. "What I love about the Australian government cybersecurity initiative is that there is an initiative to start with," he says. "There has been a lot of press around how the government is not delivering, but while some of it is aspirational, at least it is a position."
On risk
"Everyone brings their own risk appetite to business, says Wilk. "But that's not necessarily the business' risk appetite. As directors, we make big financial decisions where we accept we could lose millions of dollars, but from a personal risk appetite, very few people would take those types of risks. As an organisation, sometimes we have to put things on the line, to go after growth and chase the marketplace. That's what we did when we invested in the software platform — it was a long-term play and a calculated risk."
On talent and culture
"As a services organisation, we're a people business," says Wilk. "We've made all the classic errors in hiring staff who were really good at what we did, but didn't fit our culture. We've hired people who fit our culture, but couldn't really do what we did. As a small business, we have a fairly eclectic culture that we constantly think about and work on."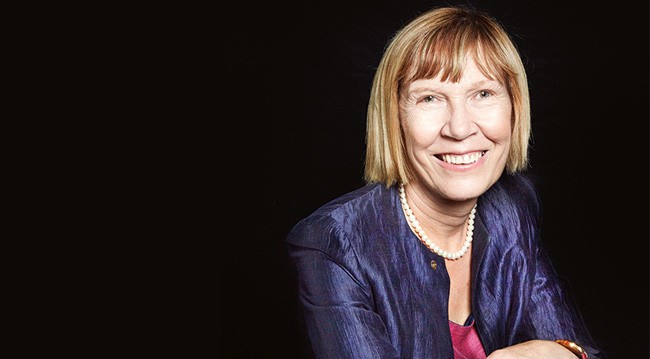 Blamey Saunders Hears: Wired for sound
An Australian medical innovator is on a mission to disrupt. Its co-founder and executive chair, Elaine Saunders GAICD, wants the market to hear its message loud and clear.
Last year, the Australian Consumer and Competition Commission (ACCC) fired a salvo at the hearing-aid sector. The price of hearing aids, the ACCC reported, is inflated; a single pair can cost as much as $15,000. Audiologists — the trained professionals who test consumers' hearing and recommend hearing aids — are paid hidden commissions as high as 15 per cent per sale.
Rip-off claims in the hearing-aid industry are not news to Dr Elaine Saunders GAICD, executive chair of hearing-aid manufacturer Blamey Saunders Hears. Since co-founding the Melbourne-based company with Professor Peter Blamey in 2009, Saunders has been on a mission to disrupt the Australian market — which is dominated by international players. In today's business media, the title of "disruptor" is seen as a badge of honour. Disruptive innovation, often the result of new technology, means customers win with better products, lower prices and more choice. But there is a downside. People in disrupted companies lose their jobs. They get angry, understandably. It can be a lonely, uncertain journey as a disruptor.
Like most disruptors, Blamey Saunders Hears overturned the established business model, defined by low volume of sales and a high profit margin. In the traditional and still-dominant method, a qualified audiologist conducts a hearing test, recommends hearing aids and tunes them for the consumer. Hearing aids sold this way range from $1500 to $15,000, according to the ACCC. Prices for the same products vary from one provider to another.
By contrast, the Blamey Saunders Hears business model is high-volume and low-margin, prices ranging from $1415 for a single hearing aid to $5990 for a pair. But price is not the only disruptive factor. Their products are "self-fit", which means consumers can test their hearing and buy their hearing aids online. When they arrive, the consumer tunes them using the IHearYou online or smart-device app. The hearing aids are easy to retune in different settings, such as a noisy gathering. It is the online, self-fit model that keeps the price down.
In theory, self-fit makes audiologists redundant in all but the most serious and complex cases of hearing loss. In reality, despite growing at 20 per cent year on year since it launched, Blamey Saunders Hears holds about one per cent of the total market, with revenue under $10 million. Although consumers like the innovation — the company's product-return rate is half the industry average (19.4 per cent in 2014, according to the US-based Hearing Industries Association) — it's unlikely Blamey Saunders Hears has cost any audiologist his or her job.
Until now. The company is scaling up and about to overhaul its financial and organisational structure.
Although heading a private company, Blamey and Saunders wanted the discipline of reporting to a board. But Saunders, previously the managing director, says it wasn't an easy job for former chair David Pitt and Tom Moult, an independent director and consultant. "When you've got a strong-minded managing director who doesn't want mentoring, it's a slightly odd balance."
The company's low-margin business model has provoked plenty of debate: why price the products so far below comparable ones? For Saunders, it's personal; her father was deaf, so she wants to make treatment accessible to everyone. "People withdraw," she says. "Untreated hearing loss is strongly associated with depression, cognitive decline and dementia."
The low-margin model has a price, however. To fund the scale-up, Pitt found an international investor to buy 20 per cent of the company. Meanwhile, state and federal grants funded some of the research and development for a new product the company hopes will be a game changer.
The Facett hearing aid is the company's most expensive yet at $5990 (for a pair). It uses the same self-fit technology but was designed by Leah Heiss, renowned for applying her creative eye to medical devices such as the Smart Heart necklace cardiac monitor. One in three people with hearing aids reportedly don't use them —they are unattractive and stigmatised. This new design is intended to remedy that.
Saunders says federal governments could help fast-growing, disruptive companies more than they do. For example, despite the fact that Blamey Saunders Hears has demonstrated it is a financially viable working model for tele-audiology, the government has not embraced it. The solution, Saunders says, is a more integrated approach between healthcare, hearing care and aged care based on documenting the economic benefits, as well as the positive health benefits of hearing aids.
I'd like to see a greater emphasis on helping innovative companies scale up a business priority. It has nothing to do with how many staff you have, your turnover, market, industry or your age. Governance transcends size.
"Small businesses get a small piece of the innovation funding pie, with the majority going to university innovation centres", Saunders says. Fast-growing companies like hers get little help, despite the well-known challenges of starting and growing disruptive companies. "I'd like to see a greater emphasis on helping innovative companies scale up."
Scaling up is harder than starting up, according to Saunders. The number of employees (42) at Blamey Saunders Hears has gone beyond the cosy intimacy of startup stage. Saunders relinquished the managing director role in January this year, handing the reins to CEO Michelle Lawson. Pitt, who helped secure the company's international investor, stepped down in 2017 and Saunders became executive chair. Stefan Launer, based in Europe, became an independent director. It will be Lawson's job to bring in the new systems and processes to manage the growing number of staff. Saunders says she feels a strong loyalty to them all.
Over the next three years, Saunders will transition out of her current role to become a non-executive chair.
This is of of your complimentary pieces of content
Already a member?
Login to view this content