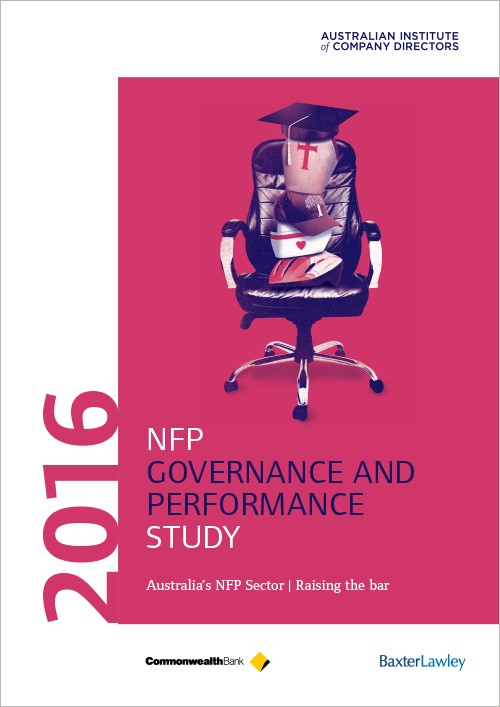 The Australian Institute of Company Directors (AICD) has today released the 2016 NFP Governance and Performance Study . The 2016 Study, entitled Raising the Bar, highlights the key themes, challenges and opportunities the not-for-profit sector is currently facing.
Compiled from focus groups, one-on-one interviews and a survey of NFP Directors and Executives, the 2016 NFP Governance and Performance Study is the most up-to-date snapshot of governance across the sector. The AICD found that the sector is well-governed and achieves outstanding results. However, it has also highlighted key issues to address to raise the bar in the sector.
The research emphasised that NFPs must aim to be financially strong. This means that NFPs must make a profit that can be re-invested to achieve the organisation's outcomes. It also underlined the importance of strategy with directors in the sector finding they are being drawn to short-term or operational matters at the expense of the bigger picture.
In addition to the themes of financial strength and strategic focus, the study delves into the need for the sector to redefine its relationship with government; the increasing level of collaboration within the sector; and the trend towards performance measurement at NFPs.
Related information
In March 2016 the AICD released Governance of the Nation: A Blueprint for Growth – a forward-looking agenda of national reform priorities to boost growth and prosperity. In the document the AICD called on governments to improve the funding of NFP organisations, including introducing best practice five-year funding cycles (where possible and appropriate).
This is of of your complimentary pieces of content
Already a member?
Login to view this content